Sustainable food and beverage practices are becoming increasingly popular in hotels as people become more environmentally conscious. Sustainability is no longer a fad because it has become a norm for most consumers and tourists, making it an essential part of everyday life.
Marriott Bonvoy Hotels and Resorts, echoing this stance, is embarking on a sustainability path and has put a few measures to help, beginning with food and beverage options at certain hotels. There are several strategies for a hotel to become more sustainable, and they include not only production and reducing food waste but also avoiding non-environmentally friendly packaging.
At Marriott Bonvoy Hotels and Resorts, chefs and team members have integrated sustainable features into menus and packaging while still giving healthy and delicious culinary experiences. Read on to find out how they introduce sustainability into their food and beverage options.
The St. Regis Kuala Lumpur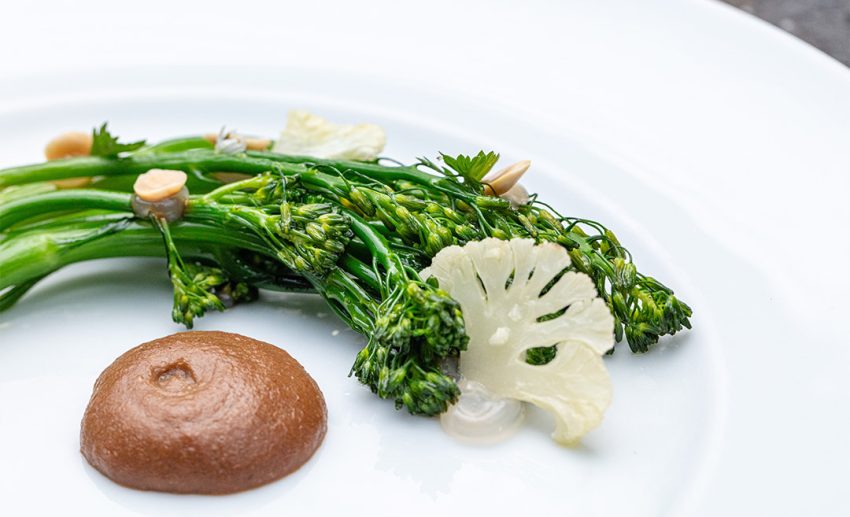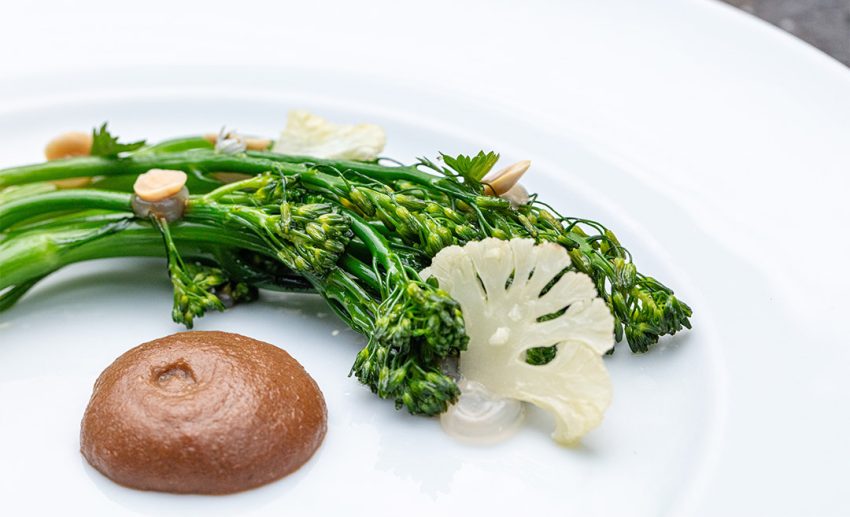 Using 90 per cent farm-fresh Malaysian produce, Executive Chef Keith Hooker's plant-based vegan cuisine is designed to provide a filling, hearty, and healthful meal for the whole family.
The culinary team at The Brasserie, The St. Regis Kuala Lumpur supports local agriculture and the economy by avoiding plant-based meats, omni pig, and other imitation meats, which increase carbon footprint, air miles, and energy usage. Freshness and wholesomeness are instead brought to the table by using high-quality Malaysian ingredients.
Customers who care about the environment will be relieved to learn that only sustainably sourced local products are used at The Brasserie, where "fat implies flavour" is no longer the guiding principle. Seasonings such as soy and its derivatives are plant-based rather than the traditional dairy, butter, cheese, and cream.
The Brasserie offers an eight-course plant-based vegan menu every Monday, Tuesday, and Wednesday for RM388+ per person.
Please call +603 2727 6696 or email dining.kualalumpur@stregis.com for bookings or additional information.
Address: 6 Jalan Stesen Sentral 2, Kuala Lumpur Sentral, 50470 Kuala Lumpur
Contact: +603 2727 1111
Element Kuala Lumpur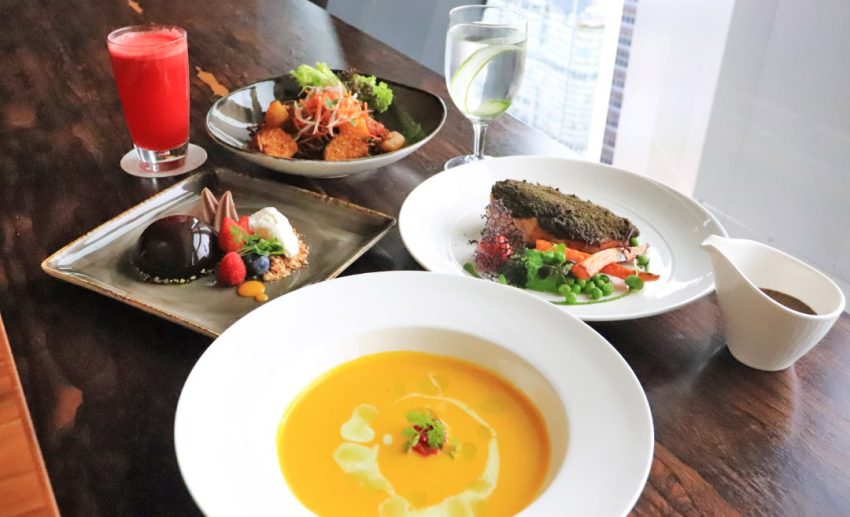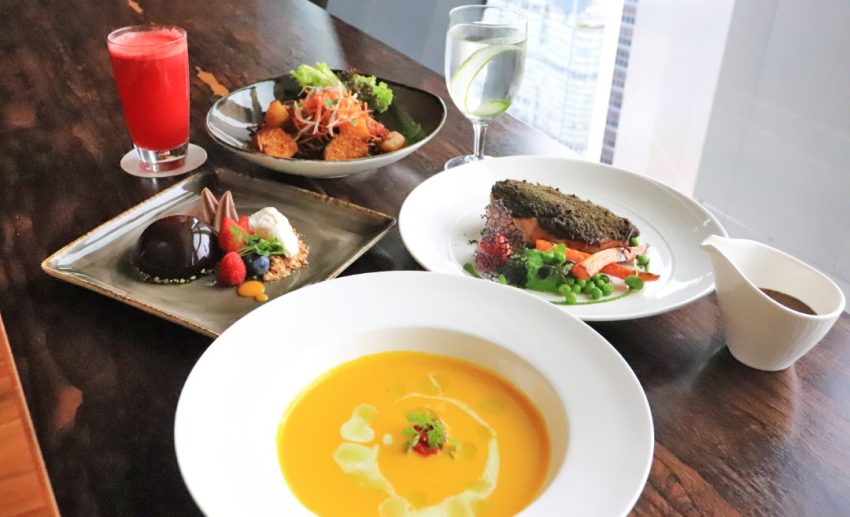 TRACE Restaurant & Bar, on the 40th level of Element Kuala Lumpur, will begin serving a sustainable menu in June 2022. Guests can enjoy the breathtaking views of the Kuala Lumpur skyline while dining at TRACE.
TRACE Restaurant and Bar is committed to reducing its carbon footprint and maintaining loyal to its wellness brand idea by offering a thoroughly prepared and balanced wellness cuisine. Diners can choose from an appetiser, two main courses, one soup, and one dessert on the sustainable menu.
Starting with the Element Green Salad – a local adaption of the Greek Salad, the vegetables are sourced from locally-grown organic vegetables and herbs such as Pegaga (Centella Asiatica) and Ulam Raja (Cosmos Saudatus).
Protein-lovers can choose between the Charcoal Herb Crusted Free Range Chicken with Green Peas Puree, Caramelized Carrot Sticks, and Buttered Peas (the free-range chicken is sous-vide and pan-seared, then served with a flavorful Sarawak Black Pepper sauce) or the Vegetarian Mee Mamak, an all-vegetarian variation of local Mee Goreng Mamak.
Dine-in and takeout orders for the sustainable menu will be accepted beginning on 1 June 2022, at 12pm.
Don't hesitate to get in touch with the hotel at +603 2771 3388 (ext 3351), WhatsApp them at +6010 267 0338, or email TraceRB.Elementkl@elementhotels.com for reservations or further information about takeaway or delivery.
Address: IB Tower, 8, Lrg Binjai, Kuala Lumpur, 50450 Kuala Lumpur
Contact: +603 2771 3388