Like most non-essential businesses in Malaysia, movie theatres were forced to close their doors because of the COVID-19 pandemic, leaving them with the all-too-common financial problems that come with staying shuttered for an unspecified amount of time. One of them was cinema chain operator MBO Cinemas.
Many MBO Cinemas fans expressed their dismay at the announcement of the chain's permanent closure on social media, where they expressed their gratitude for the distinctive halls and cinema viewing concepts that built the company's stellar reputation.
However, MBO Cinemas said things have now taken a fresh turn as they are reopening under new management after acquiring new investors!
They announced that the cinema chain will look to gradually reopen some of its outlets to the public, with MBO Cinemas in Atria Shopping Gallery, Damansara becoming the first to kickstart the brand's resurgence.
The MBO Cinemas in Atria Shopping Gallery have four standard screens on top of their four special screens (two MBO KECIL halls, Big Screen, and Samsung ONYX). This brings the total to eight screens and 1231 seats. Additionally, the cinema chain's flagship Cafecito, a distinctive coffeehouse-themed concession stand providing fancy beverages and light snacks, will be relaunched soon.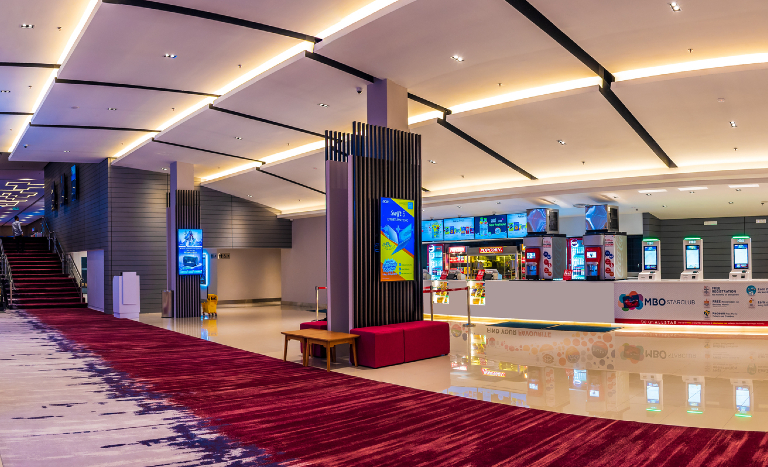 This will be followed by a few other outlets in the pipeline, including Elements Mall Melaka, Taiping Sentral Mall, Teluk Intan, Brem Mall, Space U8, and U-Mall Skudai.
The management is also currently in talks with a prominent local property developer to open a new outlet in 2022.
The MBO Cinemas at Atria Shopping Gallery provided free public movie screenings from December 24 through 26 last year in celebration of its official reopening on 29 December 2021. MBO's Facebook and Instagram pages will be updated with further information about the opening dates for the other locations.