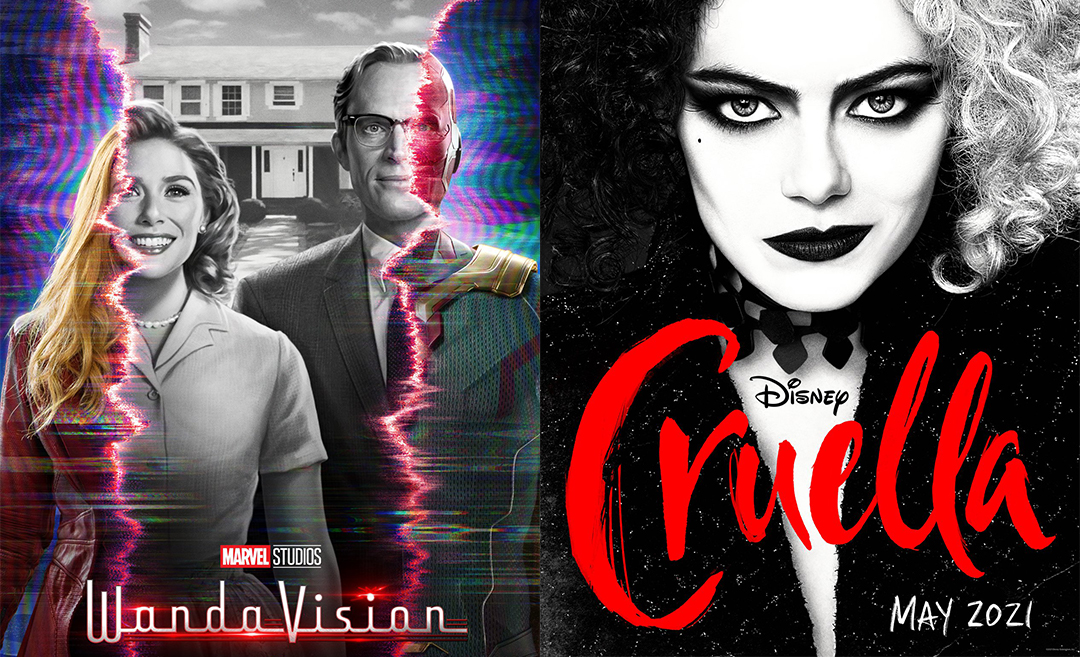 Subscribe to our new 

Telegram

 channel for the latest updates.
Disney+ Hotstar has finally landed in Malaysia! Priced at RM54.90 for a three-month subscription, the streaming service features series and major motion pictures from Disney, Marvel, and more. We think it's the perfect companion during the FMCO period, and with a plethora of new and upcoming Disney+ originals, it's giving others a good run for their money. If you're still undecided on whether or not to sign up, read on for a list of 10 picks that we've curated to make you go, "Take my money!"
Marvel mayhem
WandaVision
Featuring Wanda Maximoff aka the Scarlet Witch (Elizabeth Olsen) and Vision (Paul Bettany) from the Marvel multiverse, the power couple has settled into a suburban neighbourhood that's not what it seems to be. A definite must-watch for Marvel fans.

Loki
Slated to be released on 9 June, Loki (Tom Hiddleston) is back to his usual mischief. Set after the events that happened during Avengers: Endgame, all we know is that he's got the Tesseract and he's able to time travel with it.

Strong women leads
Cruella
Starring Academy Award-winning actress Emma Stone as Cruella de Vil, this new movie sheds light on the iconic 101 Dalmations character during her early years and her spiral into madness.
Available from August 2021
Hidden Figures
Hidden Figures is a biographical drama that follows three African-American female mathematicians who worked in NASA during the space race. A must-watch for women everywhere to remind ourselves that women can indeed run the world.

Award-winning animations
Gravity Falls
The animated series follows the adventures of Dipper Pines and his twin sister, Mabel, who are on a summer break with their great-uncle Stan in Gravity Falls, Oregon. The siblings help Stan run The Mystery Shack, a souvenir shop, while also investigating local mysteries and paranormal incidents.

Soul
This soul-searching (literally!) animation has bagged numerous awards, and we think that you should definitely list this tear-jerker in your 'To Watch' list. The film revolves around an aspiring musician about to get his big break but takes a wrong step and plunges into the Great Before. From there, he tries to help an infant soul in order to return to reality.

Isle of Dogs
Without a doubt, Wes Anderson films are a dream to watch, and this stop-motion film is no different. The movie tells the story of 12-year-old Atari Kobayashi, who is Mayor Kobayashi's ward. In the film, the corrupt politician had exiled all the dogs of Megasaki City to a vast garbage dump called Trash Island, prompting Atari to set off alone in a miniature plane to the island in an attempt to locate his dog.

May the force be with you
Star Wars: The Bad Batch
The Bad Batch is Star Wars canon, and if you're wondering where it lies in the timeline, it sits right after Order 66 (that's 19 BBY for you fellow Star Wars nerds), making the series a sequel to Star Wars: The Clone Wars. It tells the adventures of an elite and experimental team of clones who (don't come out quite right) make their way through an ever-changing galaxy in the immediate aftermath of the Clone Wars.

The Mandalorian
Even if you're not a Star Wars fan, you've probably seen pictures of Baby Yoda all across the internet. And just because of his cuteness, we think it's worth signing up for a Disney+ subscription. Just look at Grogu's (his actual name) face! *Awww*

Oldie but goodie
Mary Poppins
Last but not least is a 1964 classic featuring the lovable Julie Andrews as everyone's favourite nanny. Join the practically perfect Mary Poppins for a jolly holiday as she magically turns every chore into a game and every day into a whimsical adventure.