A camping trip is always an exciting and fun experience. It allows you to travel wherever you want while spending as much time as you at the spots of your choice. It can also be the perfect option for a trip with your family or friends to help you all bond. You can encounter wonderful, fresh experiences and visit amazing places as you go.
However, whether you're camping outdoors or sleeping in your vehicle, a camping road trip requires a lot of planning. You have to ensure that the car is ready, you have the appropriate equipment, and a great plan in place. Without any of this, your trip could quickly become a disaster.
there's a lot to think about, but we've got you! We'll be going through how to properly prepare for your camping trip.
1. Prepare your budget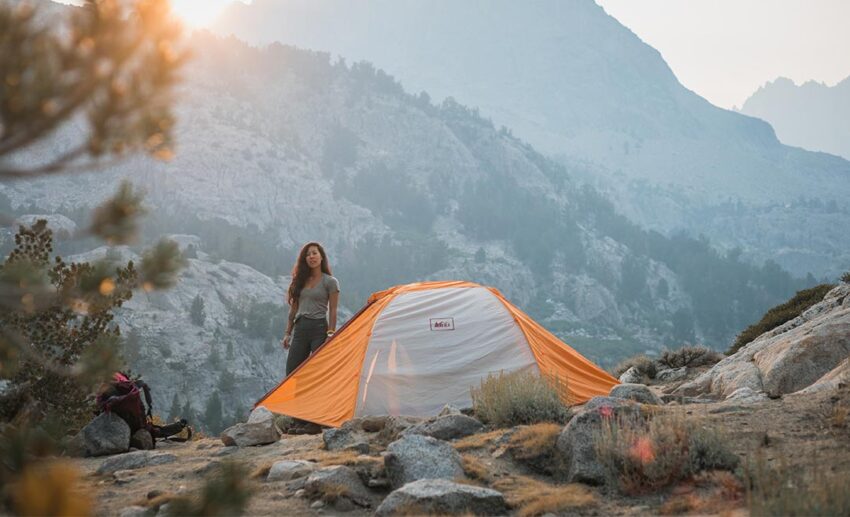 Preparing a budget before setting out on your camping trip is a crucial step towards ensuring its success. By doing this early enough, you can purchase what you'll need for the trip and how long you can logically spend away from home.
2. Ensure you have the essentials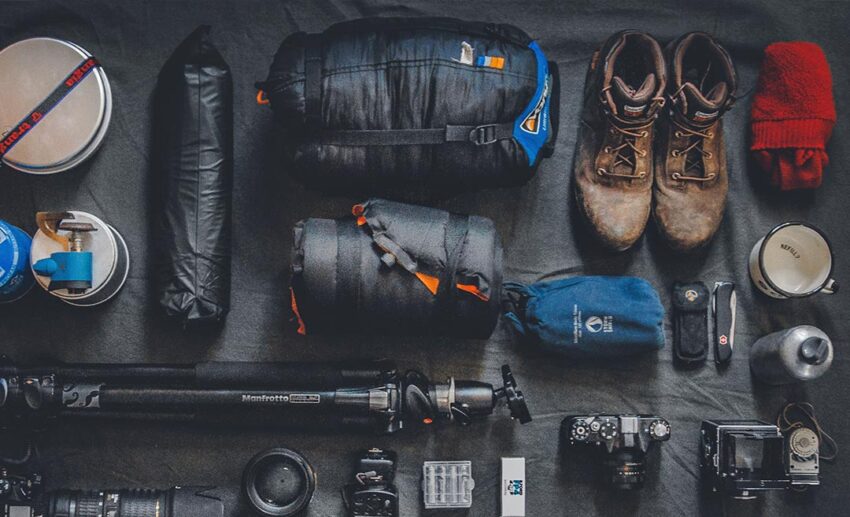 Before heading out for your camping road trip, there are a tonne of things you may need, depending on how long you'll be away and who or how many people you'll be with. Prepare a list, then make like Santa and check it twice! Doing this will guarantee your comfort throughout the road trip.
Some important but often forgotten items you should add to your camping checklist are:
● Tent
● Tent box
● Sleeping bags
● Sleeping pads
● Flashlights or headlamps (and extra batteries)
● Camp table
● Lantern
● Camp chairs
● Solar power generator
All the items listed are quite important regardless of whether you've decided to sleep in your RV or camp outdoors. If you are a parent going camping with your kids, you'll also need some kind of entertainment for them like toys, light books, and so on.
3. Find suitable campsites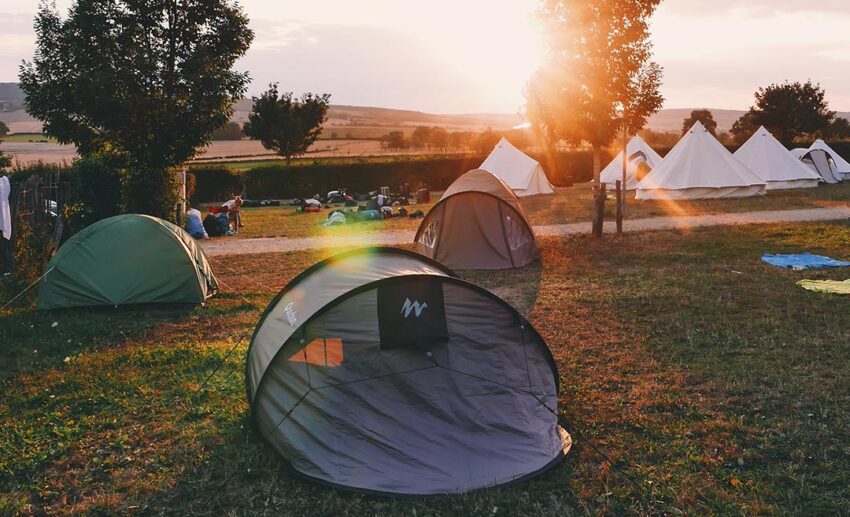 While many people don't know the importance of this, you need to decide on suitable campsites before setting out on your trip. If you fail to do this, you could risk sleeping just anywhere. It's also important to find a campsite with all the right facilities, from shower facilities and cooking options to even cellular coverage.
You'll also want to consider the distance between each campsite, as you'd not want to spend most of the time on the road. Plot these campsites along your route out so that you can also plan your rest stops, petrol stops, and also ensure that you're staying at a permitted camping spot. Depending on where you go, some countries are strict about where you're allowed to and not allowed to set up camp.
To locate the best campsites in whatever area you're travelling, just search online travel blogs. Make sure you go through reviews as well. Before deciding on campsites, consider the campsite's cost (if there is one) and your budget.
4. Selecting a suitable vehicle
Finding the right vehicle is another important factor you shouldn't neglect when planning a camping road trip. Do some research and pick something that'll suit your needs, preferences, and budget. While needs may differ, ideally, most camping trip car setups should have the following:
● Storage compartments
● Roof rack (for additional storage)
● Wide cargo space
● Reliable engine
● Easy-to-remove or lay down seats
● Spare tire compartments
5. Set up a shower area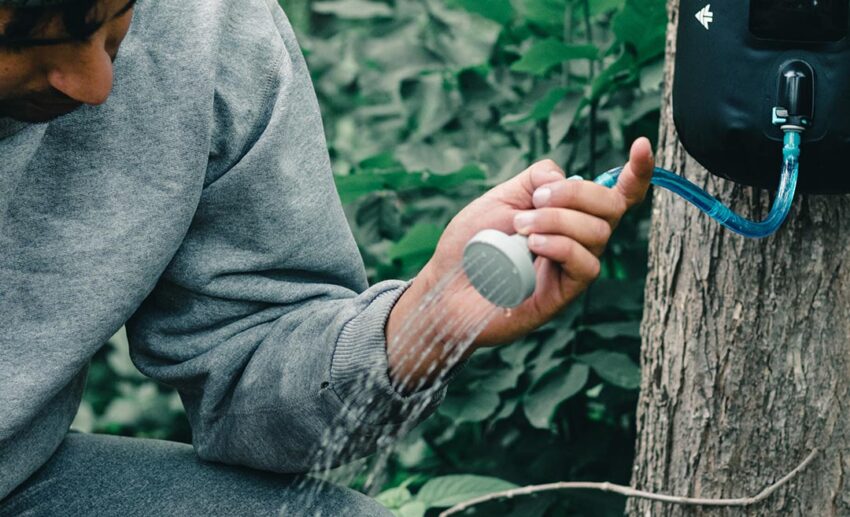 On your camping road trip, you might not always be lucky to have access to a shower area. However, you should always have a backup plan in place. In this case, you'll have to always be ready to create your own shower area. To do so, you'll need items like a wash basin, eco-friendly soap, a privacy tent, towels, washcloths, among other things.
6. Decide on the sleeping setup
The key to a great night's sleep while out camping is to discover the best sleeping setup for you. There are various available options — like air mattresses, hammocks, and cots. No matter what sleeping setup you choose, ensure you test it out before hitting the road.
7. Pack a camping stove
If you don't take a stove with you, you'll immediately become more dependent on restaurants. It's also unlikely that there will be one close to every campsite you'll be at. Eating at restaurants throughout your trip can quickly inflate the cost of the trip too, so adding a camping stove to your camping trip checklist is quite important.
If you're stumped about what to cook, plotting a menu could add to the fun! You can all take turns cooing, and there are heaps of easy camping recipes to try out.
8. Know the road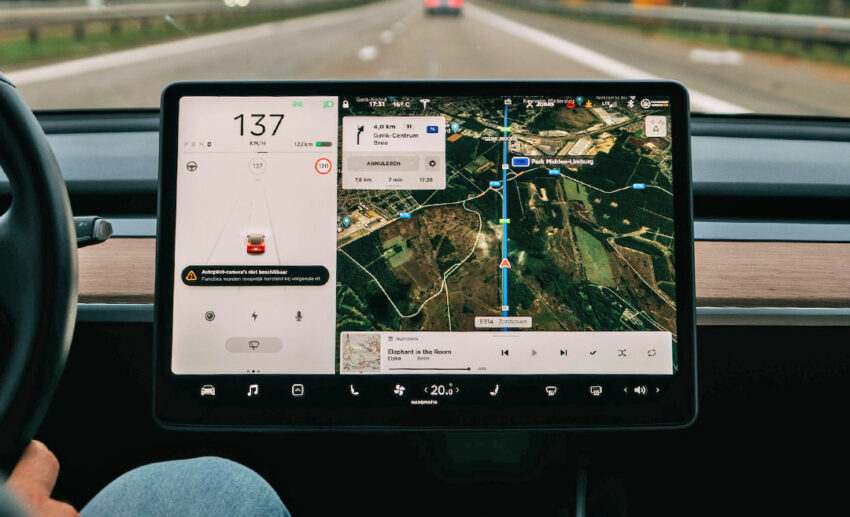 While many smartphones and cars have GPS tracking systems, nothing beats seeing the bigger picture on an actual map. Ensure that you have real maps (hey, phones do die) and that whatever routes you've chosen are free of major closures or construction.
If you are visiting an area that gets plenty of tourists, you can often find online resources or guidebooks with recommended activities, sights, easier routes, and informational history on the destination. But, if you can't find anything useful online, try to locate a regional office or visitor's centre where you can get this information. It'll save you a lot of stress and worry.
Finally, keep the weather forecast in mind too and inform extended family and friends of your trip. With all this well-planned out, your camping trip will definitely be a success!