Treat the most important woman in your life to an extra special getaway. We took our capital city, Kuala Lumpur, as a starting point and added suggestions for short trips within an hour's drive from the city.
If mum likes to eat well and discover new cuisines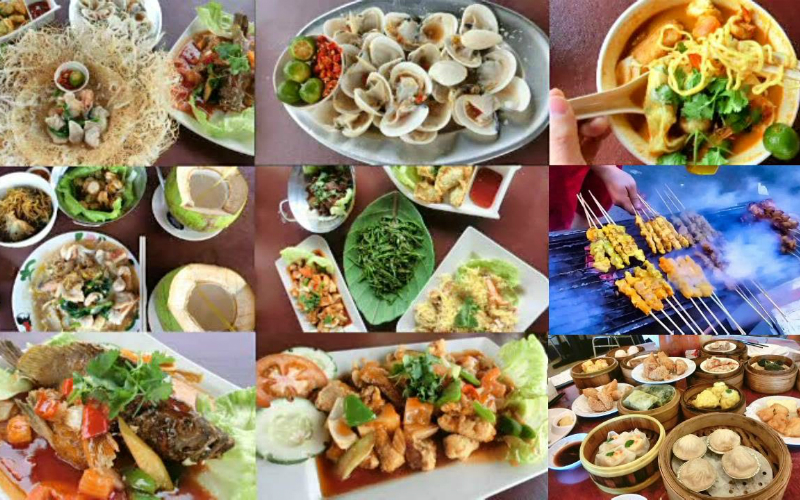 Malaysia is a haven for the foodie mum! While there are a plethora of choices for a good meal, give mum more than the usual lunch or dinner treat. Let the passionate guides of Food Tour Malaysia take mum on a discovery of Kuala Lumpur's tantalising delights and favourite local haunts. You can book a three-hour tour or ask for a customised itinerary that can lasts for as many days as you have the stomach for.
If mum prefers to get hands-on, self-taught cook Jennifer Palencia runs weekend cooking classes in her home, teaching others how to cook local dishes. Jennifer also hosts the popular Jen's Underground Supper Club. (Jen's Homegrown Cooking Academy | Tel: +603 7733 8589 | Email: jen@brabonsentertainment.com)
Another way to experience Malaysia through food is via Plate Culture. There is an extensive list of dining options, from home-cooked meals and underground supper clubs hosted by locals to lessons on cooking authentic Malaysian fare.
Treat mum to a meal with a view at some of the city's loftiest restaurants: Troika Sky Dining, Nobu Kuala Lumpur and Marini's on 57 offer sophisticated dining experiences with spectacular vistas of the Petronas Twin Towers. Make sure to make reservations in advance and ask for the best tables.
If mum likes to shop 'til she drops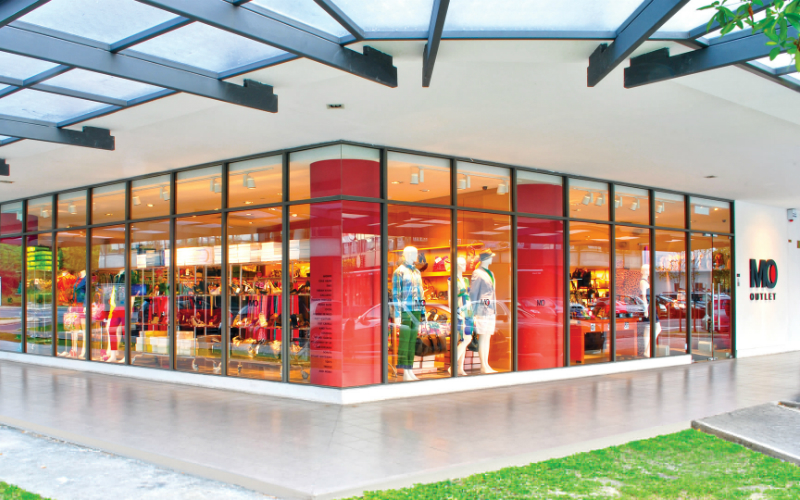 The good thing about shopping in Kuala Lumpur is that the city caters to every type of shopaholic. Luxury labels and street brands abound at the city's many malls but if mum enjoys hunting down bargains, head to Mistui Outlet Park KLIA Sepang. A short distance from the KL International Airport (KLIA) and serviced by a free shuttle, the outlet mall carries a wide range of brands, from mass-tige to mass. Luxe for less can also be found at the Melium Outlet, a clearance outlet for off-season luxury fashion items in Sungai Besi, about 20 mins from the city centre.
If it's a shopping experience with a difference you want for her, hire a personal shopper to restyle her look or refresh her wardrobe, or book her a private shopping session with a personal stylist.
If mum likes to walk down memory lane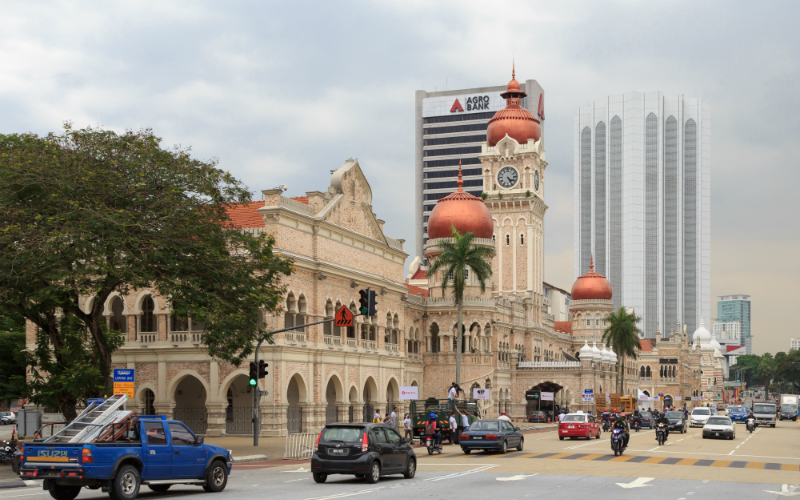 Kuala Lumpur may be a bustling metropolis but there is still a lot of history and culture to be discovered in nooks and corners of the city and beyond for the heritage and culture buff.
The Kuala Lumpur tourism office offers a free guided heritage tour about the fascinating stories behind the city's famous landmarks and neighbourhoods. If you prefer to do-it-yourself, download e-guides to Chinatown, Brickfields (also known as Little India) and the city's colonial heritage trail, and take your time meandering around.
Wander a little further out of the city to see a different side of Malaysia at Pulau Ketam. The island off the coast of busy Port Klang is a fishing village that was first settled in the late 1800s. Take a peek into the lives of the fishermen, explore the island and its mangrove forests, and enjoy the island's famous seafood fare on a two-night homestay.
For a Javanese-Malay slant, try the homestay at the idyllic farming community of Kampung Haji Sungai Dorani. Experience traditional village life with activities like batik making, kite flying, pounding paddy, fishing in the paddy fields and guided night walk in the paddy field. Longer homestay packages also include cultural performances.
If mum likes the great outdoors

Rapid development and urbanisation is encroaching on nature in and around Kuala Lumpur, but there are still pockets of green lungs to be enjoyed if mum is a nature lover.
Just an hour outside the city are a handful of resorts on the foothills of the mighty Titiwangsa mountain range and close to the Berembun Forest Reserve.
The Dusun, for example, is a collection of Malay village houses set within a 12-acre orchard overlooking the stunning tropical rainforest. Besides doing nothing but soaking in the atmosphere, mum and you can get in touch with nature by going for nature walks and jungle trekking, swimming in waterfalls or visiting nearby animal parks. Also check out The Shorea Retreats, Seremban and Awanmulan.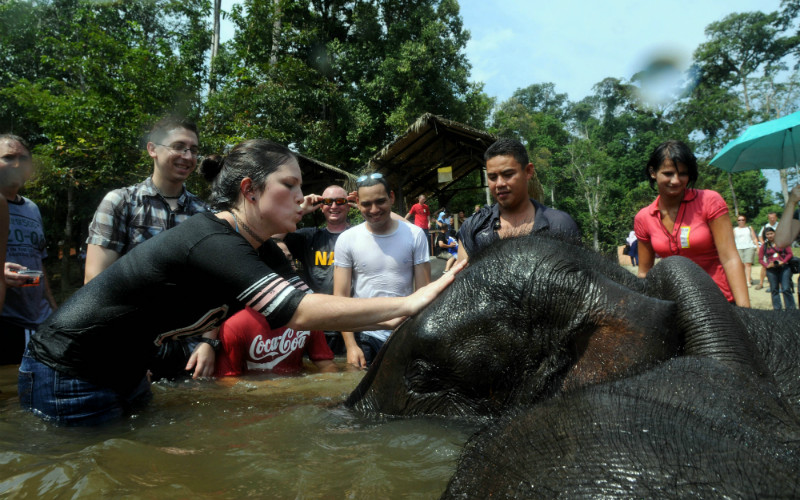 You could also make a day out of a trip to the National Elephant Conservation Centre, Kuala Gandah in Pahang. The centre helps translocate elephants who have lost their habitats to safer grounds and supports elephant conservation and research activities. Visitors will get to hand feed and bathe resident elephants in addition to getting to know these gentle giants. Learn more here: www.wildlife.gov.my
If mum likes to indulge and be pampered
From neighbourhood wellness centres international brand named spas, there is no shortage of places to pamper mum in this city. Opt for these holistic experiences which are a treat to all the senses.
Hidden in the midst of the hustle and bustle of Sunway, 30 minutes from Kuala Lumpur, is the Mandara Spa. Asian-style villas and verandas blend in with the tranquil, natural surroundings of lush greenery and panoramic views, spiriting guests away to another world. The spa offers more than 30 treatments and skincare technologies from Elemis spa-therapies.
Stillness, simplicity, silence and contemplation are what Avi Spa promises. Part of Avillion Port Dickson, over an hour's drive from Kuala Lumpur, this floating spa overlooks the Straits of Malacca and offers a host of unique treatments based on the elements amidst stunning ocean views.

An organic and wellness resort, The Chateau is inspired by the 12th century Haut Koenigsbourg castle in Alsace, France. Set in the highlands of Bukit Tinggi, an hour from Kuala Lumpur, it offers the best of East and West. In addition to spa treatments, you can also sign up for fitness programmes, dine at the fine dining restaurant or make a holiday out of it by booking a stay.

Mother's Day getaway ideas:
Get all the latest travel stories from Zafigo. Follow us on Facebook and Twitter.