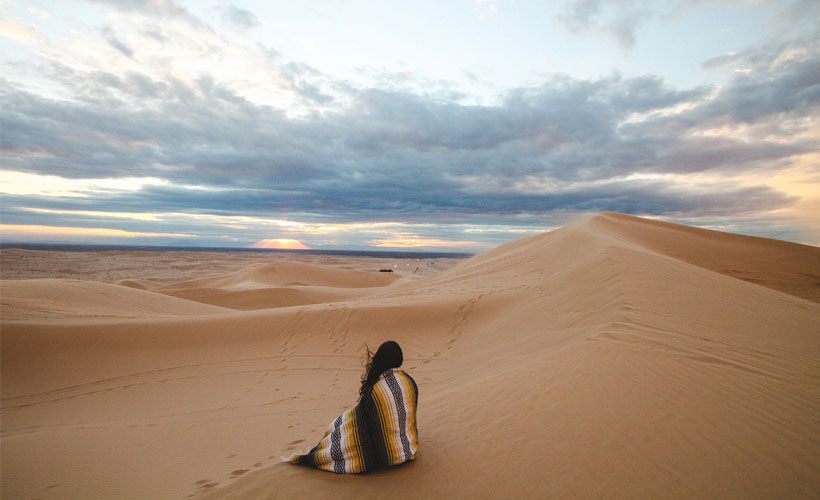 The Middle East is an impressive place, a cradle of development and a fascinating and intricate land that is home to some of the most cordial and friendly people. However, many find it difficult to adjust to the norms and culture of Middle Eastern countries, especially when it comes to dress etiquette.
People, especially women, have become more doubting and cautious about exploring and wandering in the Middle East. In many cases, it becomes a restricted travel destination for women travellers. But why miss out on its beautiful scenery and unique culture?
Of course, there's broad cultural diversity among women, especially on how they should dress up. The Middle East is a region where you seldom see a solo female traveler and strict rules for women's dressing is one of the primary culprits. Worry no more, as there are dos and don'ts for wardrobes that women travellers should abide by when heading to the Middle East.
When it comes to the question of how far you'd have to go in covering up, the countries in the Middle East have their own set of cultural norms. For instance, in Jordan, Lebanon or the United Arab Emirates, Muslims there are quite progressive, meaning that visitors aren't expected to cover all the way up. However, other countries such as Saudi Arabia require all women (whether foreign or local, Muslim or not) to cover up. Of course, we advise doing proper research into how liberal the country you're visiting is, but as a general rule of thumb, here's what you need to know:
Modest clothing
It's reasonable and sensible enough to be conservative with what you wear when in a region that holds strong religious views such as the Middle East. Women travellers best refrain from wearing shorts, bra tops, tank tops, mini skirts and short-sleeved shirts.
Cleavage-baring necklines and revealing dresses are also considered immodest clothing, making long skirts and pants the safest bet. It's also advisable to always bring a shawl just in case.
Also, when visiting mosques or any sacred places, travellers should, as a general rule, cover their knees and shoulders to stay away from any unwanted stares and restriction from entering. Keep your ankles and feet covered too.
Long-sleeved tops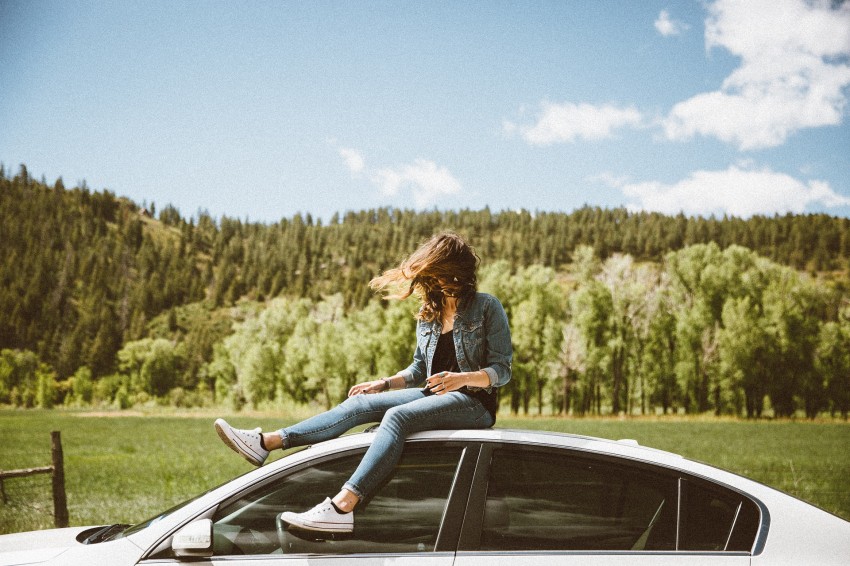 A long-sleeved dress shirt is a must-have. It's a multifunctional piece as you can wear it alone or layer it under a light jacket or cardigan without getting too stuffy. Besides breathable cotton, we also suggest making silk another fabric of choice for being super lightweight and durable.
Another great type of top to have on your travels is a long-sleeved turtle neck. They can be worn on their own, under jackets or styled under a short-sleeved/sleeveless/spaghetti strap dress too. Just think Twiggy.
Maxi dresses
What makes wearing maxi dresses a brilliant idea is that you're both comfortable and stylish without showing too much skin. You can also style it up with a waistcoat, denim jacket or shawl to complete the look. Maxi dresses are perfect, but if it's not feasible to wear a long dress and you opt for a knee-length one instead, then simply wear leggings underneath.
Shawls and scarves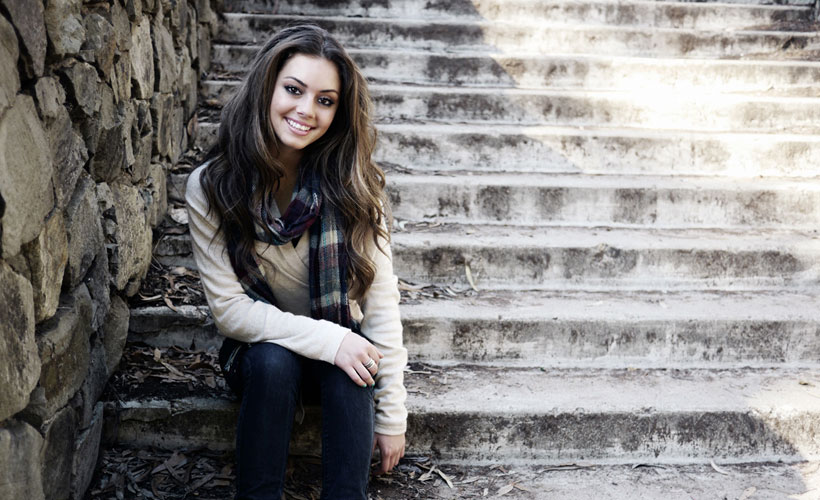 Shawls and scarves are essential pieces of clothing since it helps you to dress up conservatively in countries that have strict dress codes without wearing bulky clothing. You can put it over your shoulders to make sure that you are well covered or throw them over your hair when visiting a mosque.
The other great thing about scarves and shawls is that these items act as an additional accessory to style your #OOTDs with sans overpacking since they're so light. Try going for a pashmina shawl or large scarves in lightweight fabrics like silk, chiffon or organza.
Leggings for days
Wearing leggings serve as a conservative and modest clothing option when travelling to the Middle East as they can be worn under short skirts and dresses. Cotton leggings are your best bet as the material is breathable and more suitable for the warmer climes of the region.
While some may feel that wearing leggings this way isn't stylish, it's a layering piece that doesn't break any dress codes. When paired with the right dress, leggings can be much more comfortable and trendy than jeans. Another great option – jeggings! A fusion of jeans and leggings, it's all the comfort of the latter with the appeal of the former.
Ultimately, when styling your leggings, remember that the athleisure look is the way to go – check out the Jenner sisters for some fashion references if you're stuck.
Comfortable shoes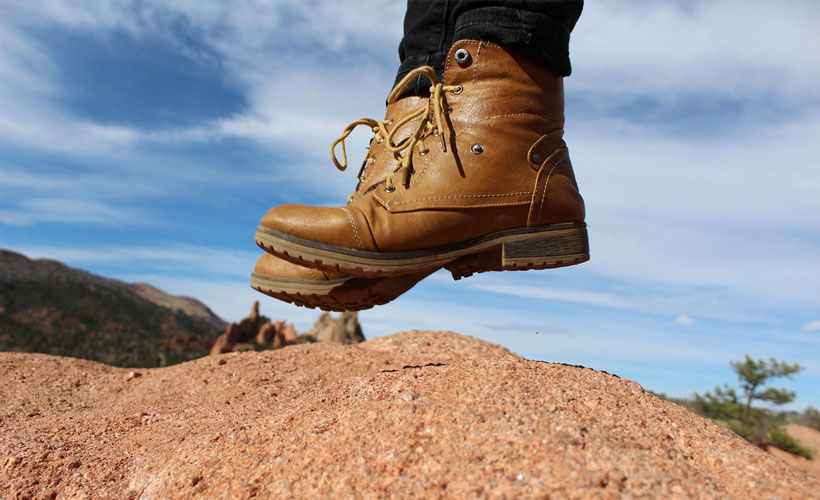 Sneakers and sandals are the safest bets when it comes to deciding on what shoes to wear. And remember that comfort is key. In accord with the rapid change of temperature, the perfect items to bring are lightweight and breathable shoes.
When travelling, you need excellent shoes for walking, especially when you want to explore for hours on end. However, it can be very sandy and dusty, and the terrain can be uneven, so consider using a pair of light hiking boots.
But beware, in some countries, displaying your soles is not allowed because as it's a form of disrespect and rudeness. So be mindful of how you're seated too.
Takeaway
When heading to any conservative country, it's imperative to observe and respect local traditions and customs. And yes, this includes its dress codes. Besides food, it's through the traditional garb that people wear that one can see and experience the soul of a country. By not upsetting the locals or inadvertently attracting the wrong kind of attention, you'll be a lot more comfortable and unburdened by glares or stares. In other words, adhering to simple rules will make your trip that much more enjoyable.
Get all the latest travel stories from Zafigo. Follow us on Facebook, Twitter, and Instagram.