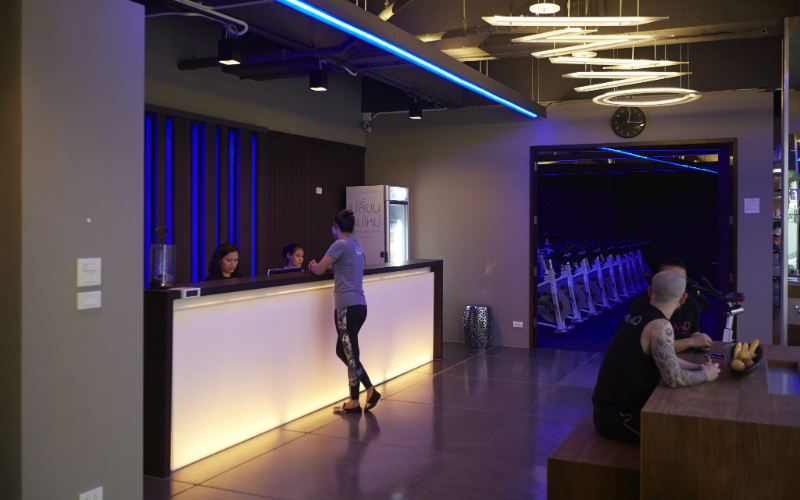 "MUSIC DRIVES. MUSIC MOVES. MUSIC INSPIRES." – This slogan captures OMMO Studios' philosophy to the hilt. Bangkok's first boutique indoor cycling, boxing, and yoga studio, OMMO is based on the desire to "to encourage and be a catalyst for people to make a change to their lifestyle by including an exercise workout in their daily routine; however small." Music forms the core of their classes as their belief is that a common love for music will make the workouts seem a little easier.
Their indoor cycling, boxing fitness and flow classes push you physically and mentally and give you the inspiration needed to get into a full, well-rounded exercise routine. As owner Alfred Lim explains, "We all work in a pressure-filled environment and OMMO Studios feels that there is nothing better than a pumped workout to get the endorphins and adrenaline flowing." To get the full experience (and to achieve some of my New Year's resolutions), I checked out four different workouts:
Cycle Signature Class – Putting a new spin on things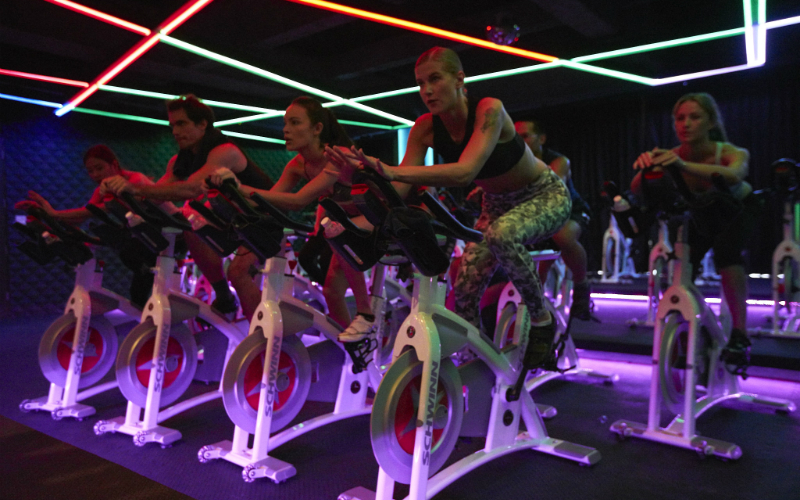 Their Cycle Signature Class combines a range of low-impact intense cycling with the invigorating energy of a dance club. The studios are equipped with top of the line Schwinn bikes, the latest BOSE sound technology and LED lighting visual effects with rides led by professional instructors. The instructor, Chin, shouted encouragements in Thai and English, and blasted a great soundtrack as we worked up and down hills, setting our own resistance within the group's pace.
What I like about it This class is a great introduction to how to use the indoor bikes and it inspired me to return a few days later for the OMMO Cycle Fit Class and rooftop stretch.
Cycle Fit Class – Pedal and push yourself (or don't)
From my experience, the instructors are keen on motivating you to go as far as you can while letting you set your own workout level. Laura's OMMO Cycle Fit Class was one of the hardest workouts I've ever done – it's like a combination of spinning while doing push-ups and crunches on the bike's handlebars. I was clumsy, out of sync with the beat yet totally loving it!
What I like about it The cycling studio has all kinds of different mood lighting options so when things got really tough, Laura turned off the lights and let us push ourselves without feeling the pressure to look good or keep up with everyone else.
Boxing Fitness – Work out of the box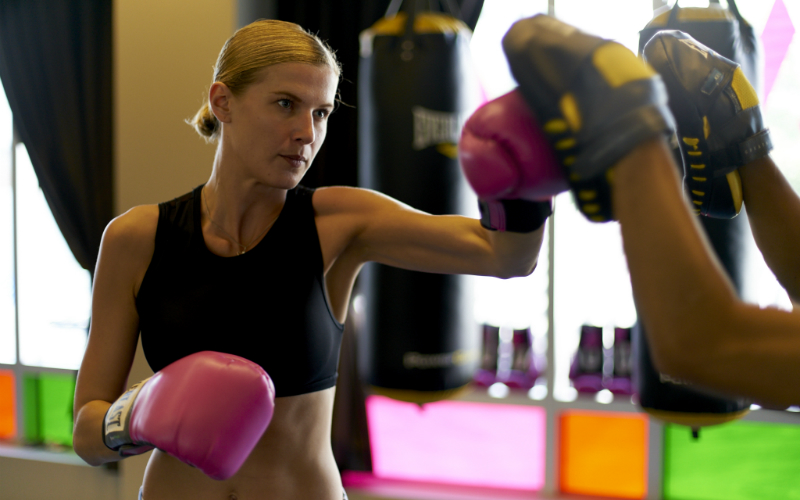 After taking my first Boxing Fitness class, I can officially say I have the strength of about a mouse but the dedication of a… well, mouse. Going through the class after a long day, I was exhausted from start to finish but that is definitely not due to any lack of trying by the instructor. Wing pushed and encouraged, and I had a really great time even if I did not expect to make it through to the end.
What I like about it This class is great for both first-timers and long-time boxers looking for a quick workout. They provide the gloves and quick instructions before any exercise and do not include any physical contact so you are sure to punch your way through the class without injuries.
Flow yoga – Go with the Flow
As someone who often says "I've been practising yoga for about 10 years," but really means "I started learning yoga 10 years ago and have never gotten into a real routine and always feel like a new student in class," I really appreciated Nunou's extra attention during my Flow Yoga class. The class was conducted in both Thai and English but if you're not a Thai speaker and this is your first Flow class, it may be difficult to follow. Don't get discouraged – Nunou or any of the other instructors will definitely provide extra guidance. OMMO Studios also offers mat Pilates classes and yoga on the rooftop.
What I like about it Nunou would walk around the class and help push us further into each stretch, making sure that our bodies were aligned in the right way so that we could get the most out of the poses.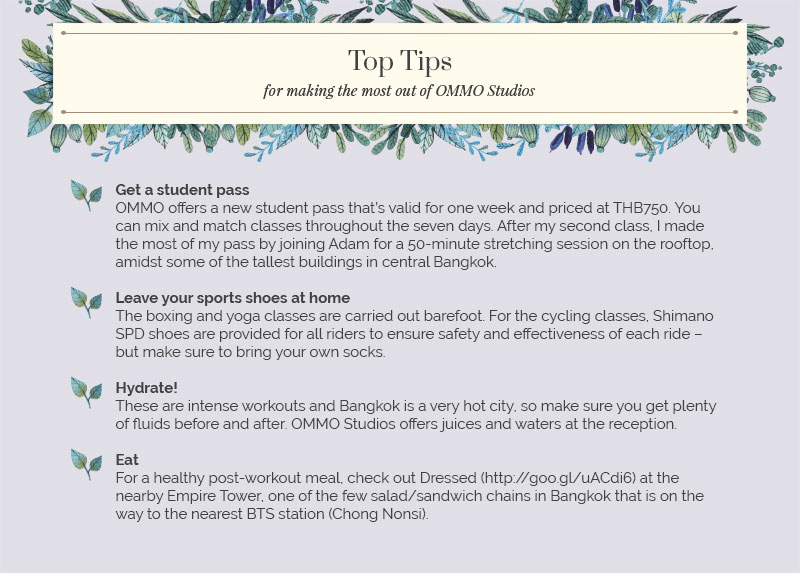 Address: OMMO Studios – 8/8 Naradhiwas Rajanagarindra Road, Yannawa, Sathorn, Bangkok (specfically, it is located on Naratiwas Soi 4, between Empire Tower and Empire Place condo) | Location Map: here | Tel: +66(0)2-286-8307-8 | Social: Facebook: fb.me/ommostudios Instagram: @ommostudios | Pricing: From THB500 for a 1-class pass and THB750 for a 1-week unlimited pass | Classes: Find the schedule and other information at OMMO Studios' website

Read Next:
Get all the latest travel stories from Zafigo. Follow us on Facebook and Twitter.