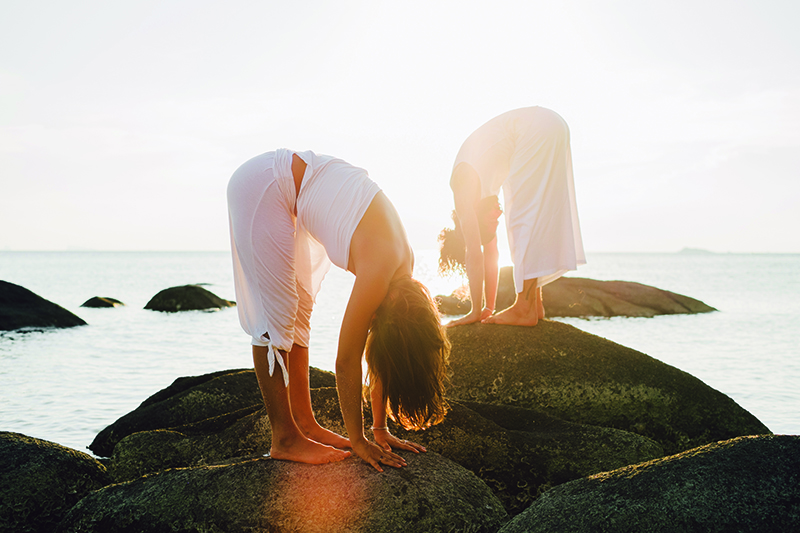 After only a few weeks in Bangkok, you might find yourself in need of a retreat from the traffic, heat and lively atmosphere. While it is a great city for food, entertainment, and business, Bangkok can be overwhelming at times, especially if you're struggling with a little culture shock mixed with a new range of spices and flavours. On the other hand, for some, going to Thailand is all about taking time to relax or rejuvenate.
Whatever situation you may find yourself in, you'll appreciate Bangkok101.com's breakdown of some of the best-known wellness retreat options available in the gulf – all only a short flight away from the hustle and bustle of the capital.
Some of the best ways to get away from the city is to go for a quick detox, a week-long yoga retreat or maybe even a full spiritual realignment. Bangkok101.com recommends: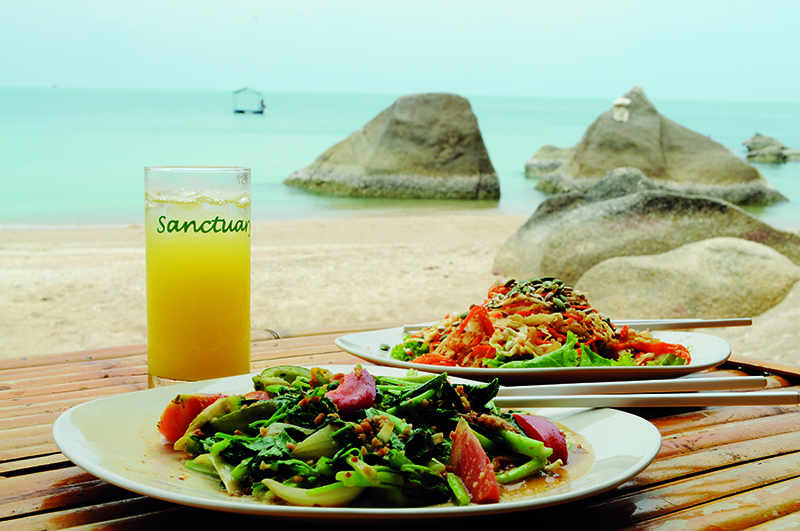 De-mystifying the detox

The term "detox" gets thrown around a lot these days. People try all different methods to rid their body of toxins that they've spent years building up. For many, this means enrolling in a programme where, under the watchful eye of trained guides, guests undergo tried and true cleansing methods. In the Gulf of Thailand, detox programmes abound, but a few stand above the rest. Still, before you start any treatment, it's best to do research to find out what you're getting into. Otherwise, you may be in for an unexpected surprise (colon cleanse, anyone?)

The Sanctuary

Time spent at The Sanctuary, on Koh Phangan's Haad Thian East beach, is the stuff of travel legend. This decade sold resort has hosted countless happy customers, many of whom stay far longer than they had originally planned. Its secluded location, combined with its fantastic healthorientated facilities (they even have a yoga space topped by a pyramid that's been astrologically-aligned with the Great Pyramid of Giza), scrumptious vegetarian and detoxorientated restaurant, and funky vibe, make it a wise choice for total wellness. Rumour has it this hotspot stoked the fire for Alex Garland's quintessential travel tale, The Beach…

Yoga your way

You don't have to be a master of backbends to partake in a yoga retreat. In fact, you'll quickly learn that there is far more to yoga than flexibility. Yoga retreats usually consist of one session in the morning and one in the late afternoon. Many can even be combined with detox packages. There are many to choose from on the islands, each offering a singular experience, but two of the best in the crowd are located on Koh Phangan.

Agama Yoga

Acting as not just a yoga school, but a yoga university, Agama Yoga has an incredible 22 levels of learning. Their first-level intensive course is the most popular. At 28 days, with around six hours of tuition per day, it is every bit as intensive as the title suggests. But don't be put off by the challenge. Many students are forthcoming with the words "life changing" when they describe their experiences at the school. There is some controversy about things that go on behind the scenes (it is a tantric yoga school, after all; what do you expect?), but if you want to experience yoga at a depth that goes far beyond its asanas, Agama's classes will nourish your mind with knowledge that can be applied to everyday life….

When all else fails, do it yourself

Samui, Phangan, and Tao are packed with nutritionally aware shops and restaurants. Sri Thanu on Koh Phangan's West Coast is home to at least five healthy cafés within walking distance of each other. This gives you a chance to get in a little exercise before you unwind on the beach.

A new delivery service called Nature Home Asia ships all manner of health food — superfood, raw, and organic — to all three islands. While the service provides the proper nutrition for your body, the "mind and soul" aspects of the treatment trinity remain in your hands.

However you choose to do it, there is no such thing as a bad cleanse. Unless you really fall off the wagon, that is! Find the place that's right for you, or channel your inner Martha Stewart and do it yourself for a totally bespoke approach. Whether you take wellness into your hands or trust in the direction of others, you'll still bask in the glory of a refreshing, hangover-free island escape as you breathe in the salt-sweet sea breeze each morning.
To read more on wellness options in the gulf islands, check out the full article below.
Read full article:
Reposted from: Bangkok101
Picture credits: Bangkok101

More from Zafigo
4 unconventional ways to boost your wellbeing in Bangkok
Best Thai massage parlours & spas in Bangkok to pamper yourself
Get all the latest travel updates from Zafigo. Follow us: