If you've moved to Bangkok for work, family, or just to try out a new city, you'll quickly be looking for ways to balance the heat, busy streets, and mixture of so many new delicious (but spicy and occasionally upsetting) foods. Many visitors or new Bangkokian start to feel a general sense of unwellness after a few weeks in the city and can't quite put their finger on what exactly is causing them discomfort. One great way to get your body back in balance, while also trying out something new, is to explore the alternative healing scene.
The Big Chilli's Chantawan Mueanngern has dug deep into some of the lesser known holistic healing methods available in Bangkok to highlight Eight unconventional ways to boost your well-being in the City of Angels. Although there are only eight services listed, many of the spas or healing centres included offer a number of different healing and relaxation techniques, providing you with a litany of choices to help you realign your chakras, boost your energy, detox your body, or dig into your psyche.
Some of the most interesting highlights include: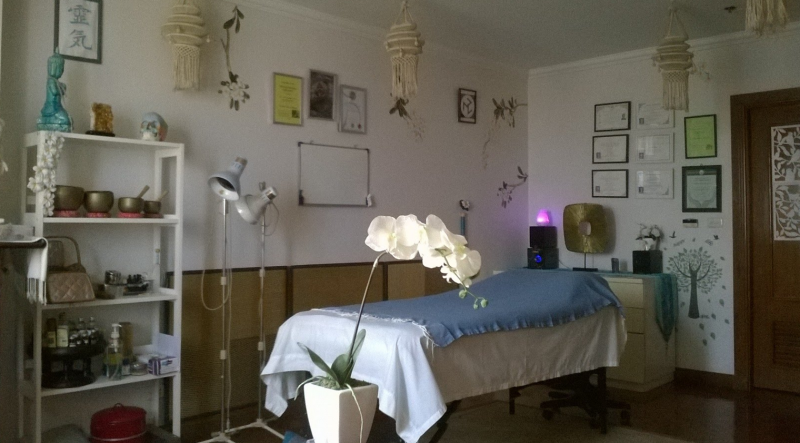 Blue Eden Holistic Room

Driven by a passion to help others with her extensive knowledge in alternative and complementary medicine, Mamouchka Simon opened the Blue Eden Holistic Room in 2008 to offer various healing services. One of the highlights is Colour Therapy (B1,500 an hour), which uses colourful blankets and crystals to balance your seven chakras, or 'wheels,' through which vital energy flows. Each chakra is believed to resonate with its own specific colour, and the 60-minute treatment involves placing coloured blankets and crystals on these points to promote emotional, spiritual and physical wellbeing.

Mamouchka also offers other alternative healing services, including Reiki, cranio-sacral therapy, Faster Emotionally Focused Transformation (EFT) and cupping.

Website: www.blueedenholisticroom.com

Address: Royal Kensington Mansion 18th floor (top floor) unit 1802, Ekkamai Soi 10 (first building on the right after Health Land)

Opening hours: Always open

Tel: 084 484 9410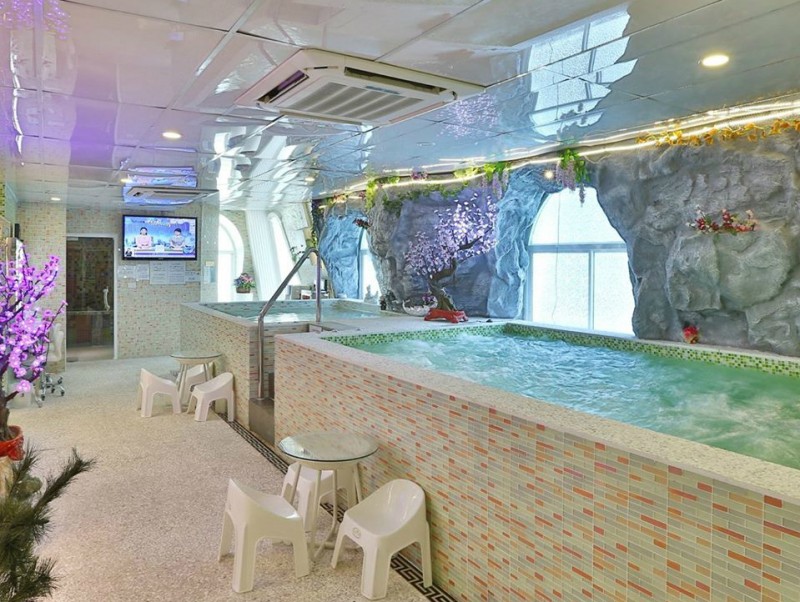 Onsen Sky Spa

Take a break from the city's chaos and wash away your troubles at Onsen Sky Spa, a seven-storey relaxation haven tucked away in the heart of Silom Road. Combining a spa, salon, and restaurant and bar in one complex, Onsen Sky is a one-stop shop for anyone looking to unwind and rejuvenate. Its onsen services, or Japanese hot baths, offer a variety of therapeutic benefits, including rehabilitation of the mind and body, improvement of blood circulation, metabolism stimulation, and skin refreshment. The heat, water pressure and minerals work together to relieve stress and improve sleep as well. While immersing yourself in the onsen, simply sit back, relax and soak up the many health and beauty benefits.

Men and women bathe on separate floors, and disposable undies are also available upon request. After soaking up, you can choose to hit the sauna rooms or head up to the rooftop and cool down with a glass of beer. A classic sauna and onsen session is priced at B400 and a package including onsen, massage and a beer/fruit shake begins at B1,000.

Website: www.facebook.com/OnsenSky.Spa

Address: 491/43-44 Silom Plaza, Silom Rd. (a 5-minute walk from BTS Chong Nonsi; Silom Plaza G Fl.)

Opening hours: Mon-Fri 12pm-2am; Sat-Sun 11am-2am

Tel: 02 233 6666
Salt Cave at AKA Wellness

Located in Paradise Park, AKA Wellness offers a unique approach to relaxation in the form of a Salt Cave (a room made with Himalayan salt). The treatment involves sitting in the room and letting the salt work its magic – which includes releasing negative ions that neutralise positive ions from electronic devices (all mobile devices must be turned off, so the waves don't interrupt your meditative state), and improving respiration problems caused by asthma or allergies.

Other services include massages and facial treatments with essential oils, which can alleviate many sores and itches. Time in the Salt Cave is priced at B600 per session (one hour).

Website: www.makescents.co.th

Address: G Fl., Paradise Park, Srinakarin Rd.

Opening hours: Mon-Sun 10am-9.30pm

Tel: 082 222 4090-92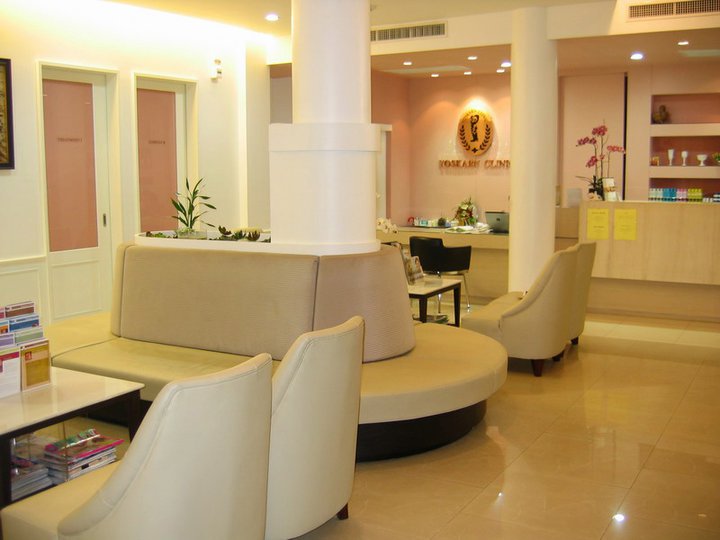 Acupuncture at Yoskarn Clinic

Located a short walk from BTS Chidlom, Yoskarn Clinic not only offers top quality aesthetic and dental services but also alternative healing services, including our pick: Chinese Acupuncture. Developed over 5,000 years ago, acupuncture is now validated by the World Health Organisation as an effective method of naturally healing over 200 diseases. The treatment involves stimulating your vital energy, or 'chi,' by inserting fine needles approximately 3cm deep into acupuncture points, also known as meridian points. By allowing chi to flow properly through these points, acupuncture works to restore balance to your body.

The results of the treatment are immediate for acute diseases, but chronic diseases may require several sessions. Acupuncture can be used to treat nerve paralysis, vertigo, muscle and joint pains and even acne! A 30-minute session of acupuncture begins at B5,000.

Website: www.laser-surgery-bangkok.com

Address: 53-55 Rachadamri Soi 2 Rd, Lumpinee, Pathumwan

Opening hours: Mon-Fri 11am-8pm and Sat-Sun 11am-4pm

Tel: (662) 253-8901
If you're looking for more interesting holistic healing options, check out the full article below.
Read full article:
Alternative Healing in Bangkok
Reposted from: The Big Chilli

Read more from Amy here
More from Zafigo:
Top 5 Bangkok toilet tips: Things you want to know but do not want to ask
Get all the latest travel updates from Zafigo. Follow us on Facebook, Twitter, and Instagram.