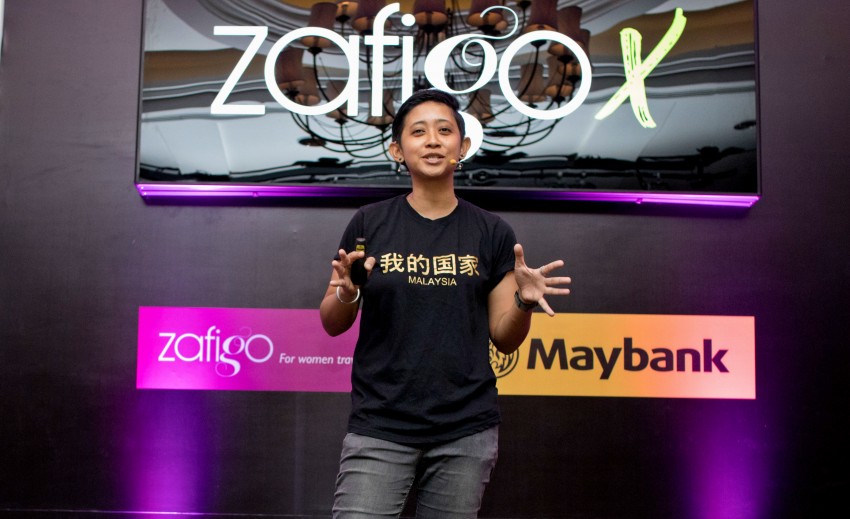 Nelleisa Omar was diagnosed with stage 3 breast cancer last year, resulting in doctors having to remove an 8 centimeter tumour. While most people would be hung up by their grim diagnosis, Nelleisa failed to turn her back on her passion for travel.
Kicking off her speech, she highlighted the beauty in Malaysia; "There are a lot of people here who want to backpack Europe, or America. Actually, have you guys backpacked your own country? It's quite interesting." As she went on, it became evident how Nelleisa has worked past her prognosis;
Grabbing life by the boob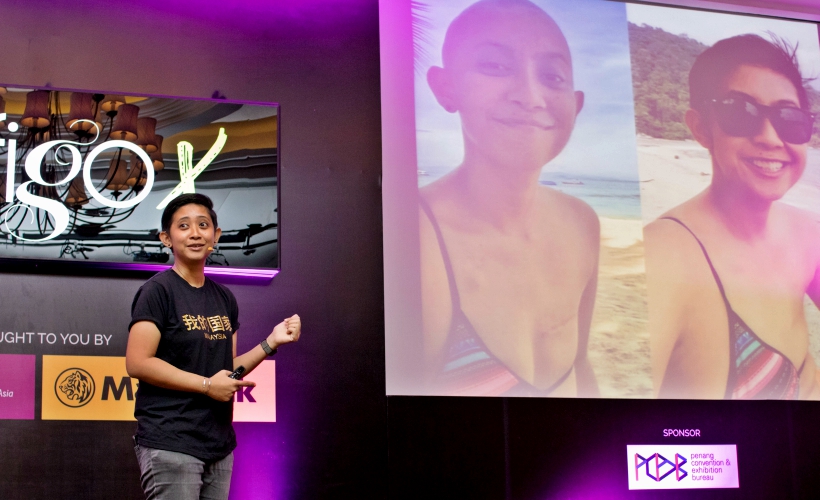 Recounting the moment she was diagnosed, Nelleisa explained; "When the doctor told me I had cancer for the first time, I laughed. Because there was nothing I could do but laugh. Later, I cried, but in that moment, all I could do was laugh. Two weeks later I underwent the surgery, and a month later I underwent chemotherapy."
She then shared images of her bare chest shortly after her mastectomy; "I'm not shy to share this with everyone. The thing about breast cancer in Malaysia is that it's a bit of a taboo, nobody dares to talk about it openly, so that's what I do, I grab life by the boob."
Finding the strength to be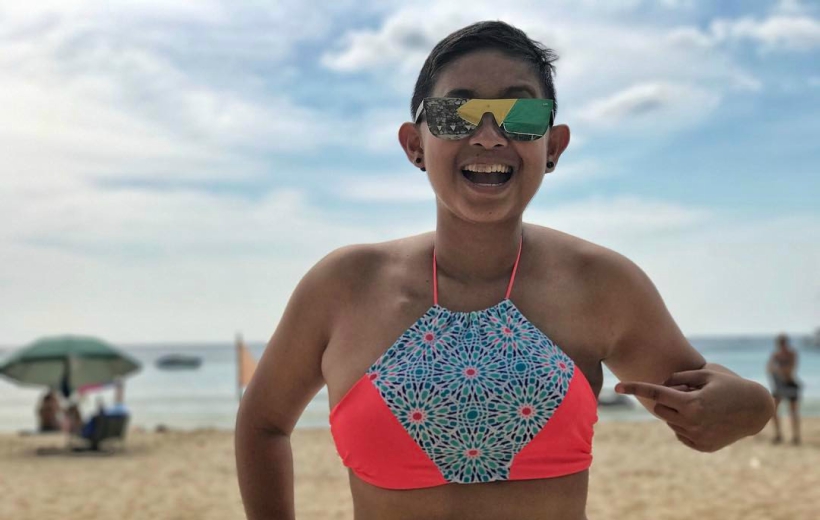 Nelleisa's diagnosis made it difficult for her to do the things she used to love, but it did not stop her in the slightest, "I love travel, I love to do adventurous stuff, but I had to put it all off due to the fact that my doctor forbade it. I asked him if I could at least travel locally, and he was okay with that." This prompted her to scour the country in search of fun getaways.
Speaking about her trip to Perhentian Island, she recalled how awkward it was to wear her favourite bikini with one breast missing; "I love the beach, I love wearing bikinis, but I was thinking; 'How would I do this without one boob? It's going to look funny.' I was really really demotivated at that time, but my friend suggested I cover only one side with the bikini and not care about what people say." And so she did, and with it she found a certain strength. But regardless of the reserves of energy she could find within the small wins, Nelleisa pointed out how draining the cancer recovery road can be; "When it comes to chemotherapy and radiotherapy, the thing is, it takes your stamina away. I did 15 rounds of each, but during treatment I was doing 3 kilometer runs a day."
"You have to keep on going," Nelleisa insists, "And that is what I did. Next year, I plan to climb Mount Kinabalu. After that, I want to do Mount Rinjani in Lombok."
Letting the inner child run free
Her experiences has given her the push needed to live life on a whim; "Right now, it's all about living life and doing things. Last week, I was so bored and stressed in Kuala Lumpur. What I did was I bought a flight ticket to Johor Bahru and I went to Legoland. It was so much fun, because although all of us are adults, it's fun to sometimes be childish. Sometimes I like to go to the beach behind KLIA to fly kites."
Nelleisa stressed on how that's the kind of spirit needed to get through life, because cancer can bring anyone's spirit crashing down. She highlighted how the little fun things can make the biggest of differences in remaining positive.
At the end of her talk, Nelleisa talked about finding a new passion; "After I was diagnosed and was going through treatment, the more that I helped people, the better I felt about myself. I realised that it gives you a sense of pleasure to be able to help others."