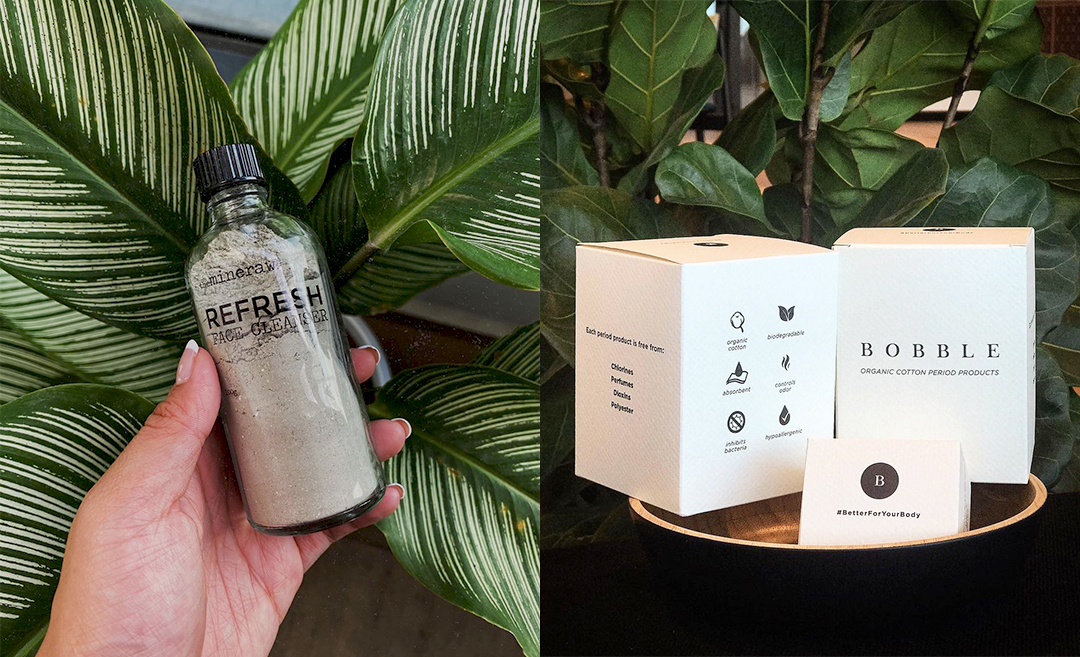 Subscribe to our new 

Telegram

 channel for the latest updates.


May has come and gone, and as June is quickly passing us by, so too are our Women Health Month promotions ending 30 June. Still wondering how good the products from these brands really are? Read on for our honest reviews.
Official Bobble head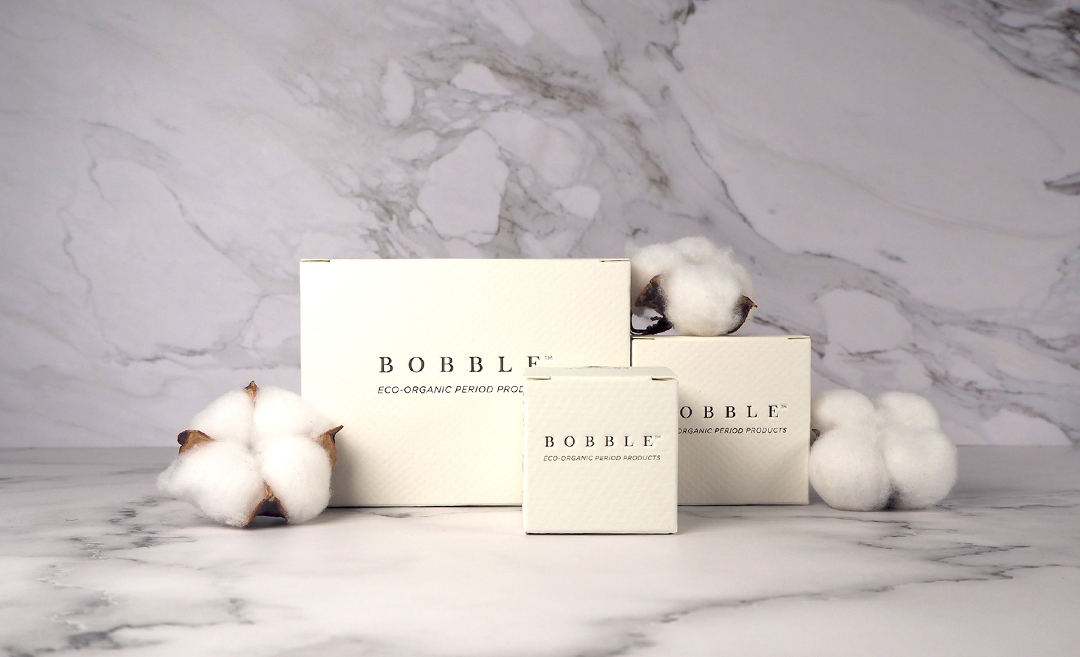 I never used to be one who cared much about what my sanitary pads were made of. My only prerequisite was that they have wings and be cottony instead of that horrible plastic-y material that some commercial pads are topped with (they gave me really bad rashes). That obviously changed once I'd discovered Bobble. 
While I'd seen viral videos showing that pads were 'poisoning us', there weren't any safer, healthier options for Malaysian women. I feel so much better now knowing that my sanitary pads and panty liners are free from perfumes, toxins, dyes, and chlorine (something I'm actually allergic to). Even the cotton used is 100% GOTS certified organic. Most importantly, it's comfortable to use every day and it stays perfectly in place. Would I buy it again? In a heartbeat! Oh, and I'm happy to report I no longer get rashes either.
– Tengku Zai, Content Manager & Sub-editor
A spa retreat at home
One of the things that has gotten me through the pandemic – aside from consciously practising gratitude – is my bath and spa time!
The Tanamera Lemongrass Essential Oil is now one of my must-have home essentials. Having an hour or so to tune out over this fragrant and nostalgic scent whenever the cabin fever sets in has kept me sane and scratched my itch for wanderlust. A few drops of it and I instantly feel like I'm at a beachfront resort in Phuket. Throw in a Long Island iced tea and we're right there on the sandy shores!
Although small in size, a 10ml little bottle packs a punch.  So, don't be fooled, a few drops go a long way! It's also really reasonably priced, and I don't find myself stinging on how much I use, knowing that I can top up my supplies at the click of the thumb! I also enjoy going for uphill morning walks, however, I often get joint pains after, so luckily, this oil comes to my rescue every time! I just apply it directly on my achy spots – it's just so soothing from head to toe. Love and recommend it!
– Tercia Goh, Head of Brand Strategy
For the eco-warrior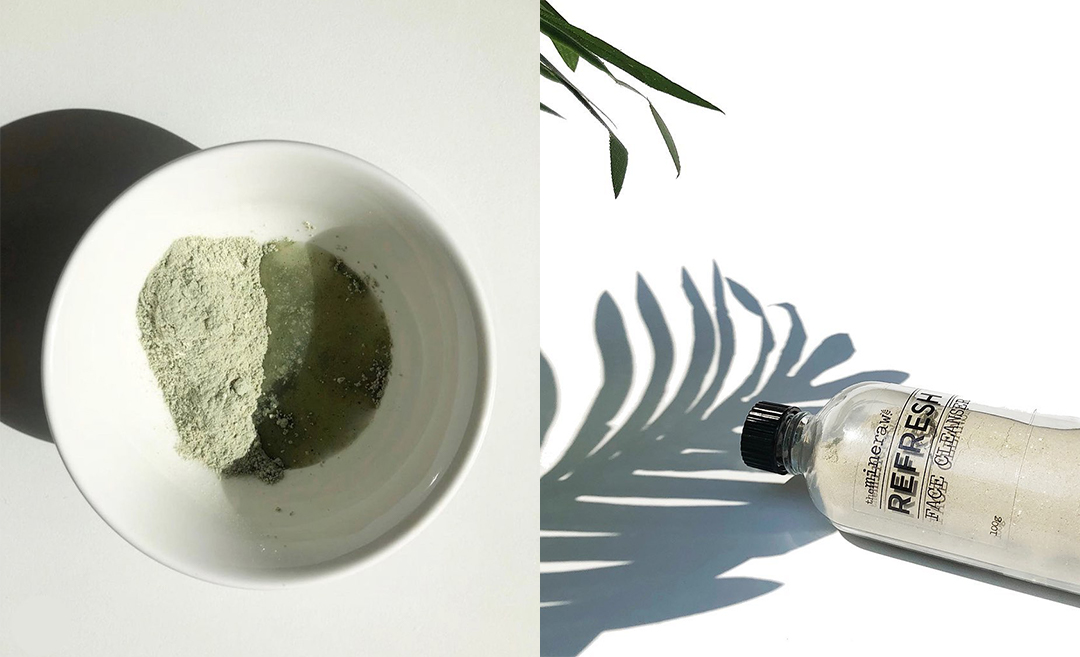 As society becomes more body and environmentally conscious, many are now seeking more natural ingredients for their products, myself included. The benefits of 'green' beauty products now extend beyond trends (as the studies on the toxicity of conventional cosmetics increases). I've recently discovered Refresh: Face Cleanser By The Mineraw at The Hive Bulk Foods Store. 
Being formulated with all-natural ingredients was an instant attraction for me. I'd never tried cleanser powder before and was hesitant about whether the powder would be too rough and dry up my skin. To my surprise, the product was really easy to use, and my skin felt soft and supple after cleansing. The powder cleanser also does double duty as it can be used as a mask! The product is perfect for me as I can still keep my skin healthy without feeling guilty about the harsh chemicals being flushed down my waterways.
– Theresa, Marketing & Development Lead
Better mind, better life
The thing about mental health therapy is that people think it will offer solutions to their problems. In reality, therapy forces you to take a step back, assess your issues differently, and then tackle them with your newfound insight. The pandemic in addition to a whole host of personal problems came crashing down on me last year, and I lost all ability to hold myself together. Struggling with my mental health took a toll on me in more ways than one, and I sought help which I found with Cara Cara. 
Cara Cara's services and rates were clearly stated on their website and procuring said services was easy enough. I paid for a package of six sessions and completed an assessment so that my chosen therapist would have some idea of what she'd be working with. All my sessions were conducted online (they have in-person sessions too, but online was just easier for me). The sessions lasted the one hour that was scheduled, and my therapist was always available for quick check-ins via text or call in between sessions. 
In all, I can say that although the circumstances that led me to begin mental health therapy wasn't the best, I'm glad that I got the professional help I needed with Cara Cara, and that too affordably. And while it's still an ongoing process, I can confidently say that I'm in a much better place than I was nine months ago. It's a continuous process that requires effort and dedication, and it's one that I'm willing to undergo for a better, (mentally) healthier life.
– Eliza Thomas, Editor
Enjoy a 10% discount on your first therapy session with Cara Cara

using ZWH10

. Booking period from 1 May 2021 to 30 June 2021. Follow the brand on 

Instagram

.