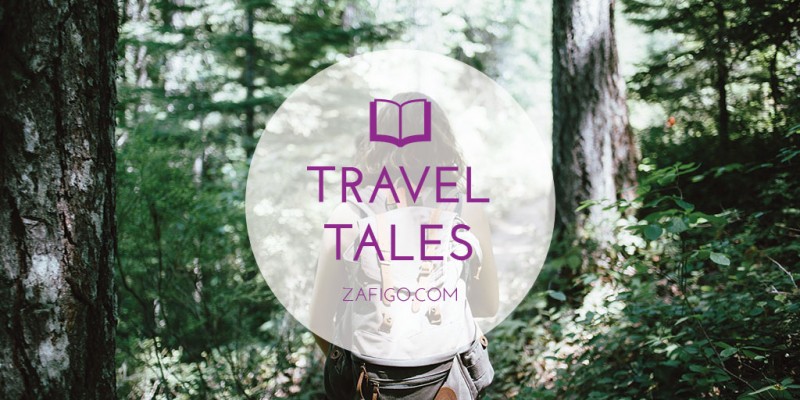 This Travel Tale is part 1 of Ruby's two-part story. Read part 2 here: Getting Robbed With A Gun In Brazil Taught Me A Big Lesson About Trust
Ilooked to my left. Cars were speeding by. I had to wait for the pedestrian light to turn green before I could cross. I always admire Eduardo Kobra's street art every time I walk pass it, but it was too dark to see it at this hour.
It was getting cold and I regretted wearing a skirt. My headphones were sliding off my right ear so I adjusted it. I jogged across when it I saw that the lights had changed.
It was Chuck Thompson who said "No place is ever as bad as they tell you it's going to be" and I can relate to that now, after three and half months backpacking solo. For three months, I travelled around Europe before arriving in Brazil two weeks ago.
My biggest lesson thus far had been about people. Every time I suspected a stranger, they turned out to be genuinely helping me. In Sevilla, Spain, I met a shabbily-dressed man with scruffy grey hair that was sticking out in every direction, dirt on his face, thick features and a beard. He was rather persistent in trying to help me get where I needed to go. I thought he was going to lead me to a lonely street and rob me, or have his friends wait for me to steal my phone if not something worse.
After walking around for 20 minutes that rainy winter morning, he eventually led me to the nearest police station to get help. I thanked him plenty. I felt so guilty for even half suspecting him, but how was I not too? I was a woman travelling alone, and anything could happen.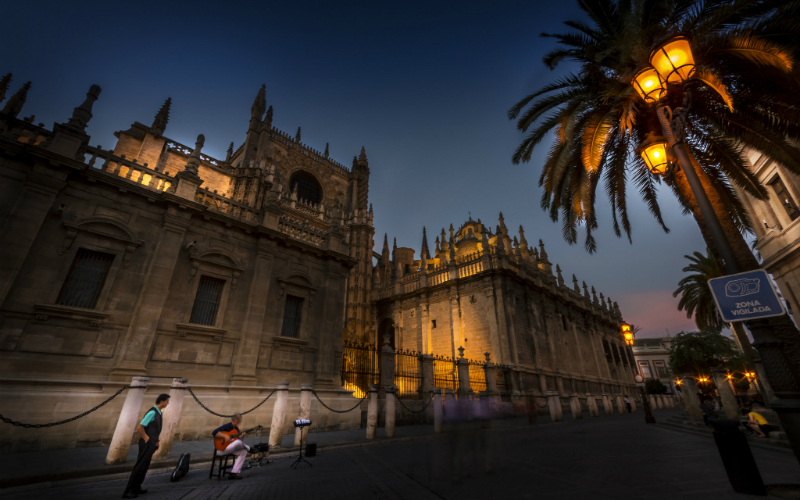 Everyone is a stranger when you are travelling, and you soon realise that everyone is also very much like you – scared because of some story they had heard. So they keep a safe distance from others. But no matter how much you remain cautious, you will eventually hit a travel high eventually. And when you open up, you build wonderful friendships.
I was already feeling nostalgic about my previous travel adventures. I was convinced that if you remained positive, good people will come your way. The two pints of beer I drank earlier was giving me a slight buzz, adding a little bounce to my feet. I'm a lucky girl, I thought to myself.
I did not notice the young boy in a grey hoodie approaching me. I couldn't be sure if he had gotten off from a car, or had been walking in front of me all along. I only paid attention to him when he said something to me in Portuguese. I shrugged him off, thinking he was begging for money, like the last few encounters I had in Sao Paulo. He asserted himself and I said "Não entendo Português", which meant I don't understand Portuguese.
He came closer… enough for me to see he had a gun pointed at me.
Is that a real gun? It looks heavy, it must be.
Before I knew it, I had given him my phone and he was unplugging the headset.
Of course Ruby, why are you so stupid to walk with your earphones on, alone, in Brazil?!
I took a deep breath. Using the gun, he gestured for me to turn around. I walked away calmly. I had to walk across Kobra's art again and it hit me harshly this time. This is the real Brazil.
I did not come out of the AirBnb house I was living in for the next one week, except occasionally for food. This is it. I should just go home, I told myself…
What would you have done if you were in my shoes – go home or continue travelling for the next few months as planned? Read what Ruby did and learnt after getting robbed in Part 2 of her Travel Tale. 
Here's your chance to get published on Zafigo! We want your most interesting Travel Tales, from memorable adventures to heartwarming encounters, scrumptious local food to surreal experiences, and everything in between. They can be in any form and length –short stories, top tips, diary entries, even poems and videos. Zafigo is read by women travellers the world over, so your stories will be shared to all corners of the globe.
Email your stories to editor@zafigo.com with the subject line 'Travel Tales'. Include your profile photo and contact details. Published stories will receive a token sum.

Read Next: