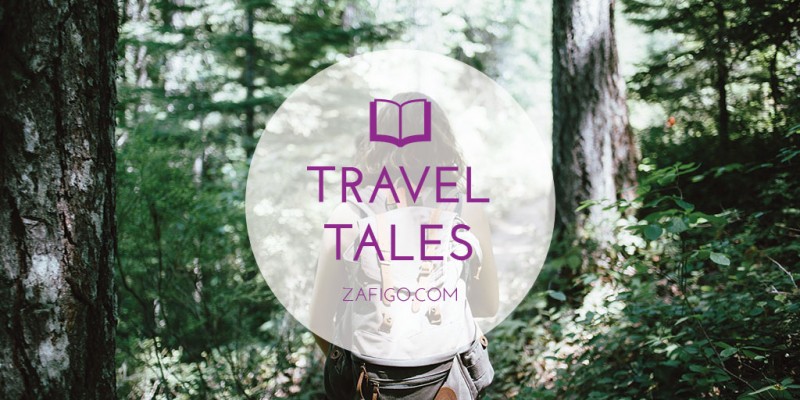 This Travel Tale is the second part of Ruby's story. Read Part I here: "I Was Robbed At Gunpoint In Brazil" 
I'm a firm believer in fate. If something is destined to happen to you, it will happen regardless. I don't think geographical location can stop the mighty force of Universe from teaching you a lesson if it wants to.
I was close to buying that flight ticket back home after I was robbed at gunpoint on the streets of Brazil. All I wanted was a cup of warm Milo, familiar faces, and to be able to converse in a language I understood. More than anything else, I wanted a hug from someone who loved me, to tell me that I was alive, that I was okay.
The fear was far worse than what I experienced the first time I backpacked alone. I was suspicious of everyone and my guard was so high up, I ended up feeling angry for putting myself through it.
A few days after I was robbed, I threw myself into the next leg of my planned journey, which involved travelling deep into the remote parts of Brazil. I had to travel more than 1,000 miles and for over 52 hours.
There was no direct way of getting to the little town I wanted to go so I had to ask for directions at every stop. It was like stopping in Johor and asking how to get to Perlis, and they would tell you take a bus to Melaka, Kuala Lumpur, then to Ipoh, and from there to Butterworth, Alor Setar and finally to Kangar.
Except that it all had to be done on highways that are in much worse conditions than the old trunk roads back home, where almost no one spoke English, and all these in some of the most dangerous parts of the world.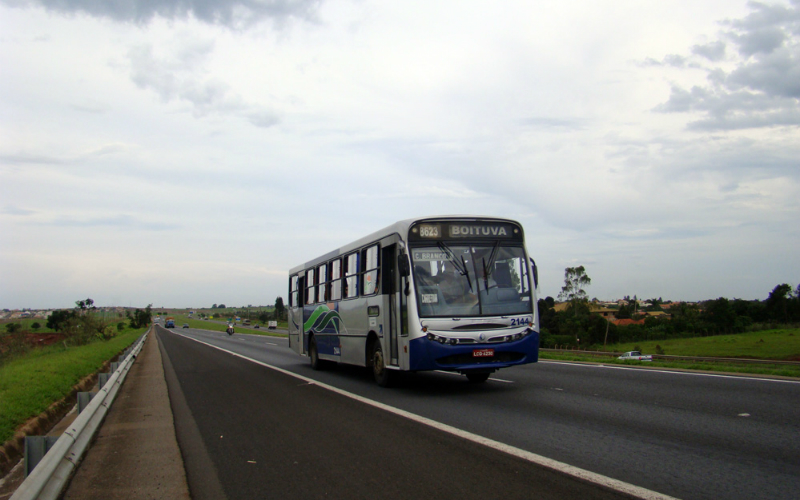 You might ask me, "But why did you put yourself through all that?"
Continuing to travel while the scar was still fresh allowed me to deal with my fear at its source. And believe it or not, the travelling experience was a lot more magical after the life-threatening incident. Along the way, I relearned an important lesson: To trust again.
I met wonderful strangers who would look out for me, knowing that I was a single female traveller who didn't speak the local language.
A doctor shared his stories, bought me dinner, and made sure I stayed safe till my next bus arrived.
A fellow traveller who didn't speak any English sat next to me with a smile. We simply embraced the silence and enjoyed the temporary companionship – one that didn't need a spoken language to communicate how we felt at that point.
A plantation engineer who could see that I was lost (and scared) offered me a lift to the next town.
A family offered to give me a ride from my hostel to the airport, and I was comforted by the soothing teachings of Buddhism throughout the journey.
Strangers whom I asked for directions often led me to the address I was looking for, to make sure I didn't lose my way.
Everywhere I went, strangers became friends. I learnt that you're bound to have unpleasant incidents along the way but just like life, it's all part of the experience.
Travel because only you can prove to yourself that you're stronger than you think. Travel to learn that you have the ability to heal yourself, and prove that panic and fear cannot destroy you. Travel and find your own stories to tell your grandchildren, or your friends' grandkids – or anyone, really.
If a part of your soul craves for that, promise me that you'll travel – so you can tell your own story, not someone else's.
Looking back, I'm glad I found the courage to carry on backpacking after the incident. If I had not, I fear I might never travel again.
 In Part 1 of Ruby's Travel Tale, she tells of how a pleasant evening stroll on in Brazil ended with her starring down the barrel of a gun. "This is the real Brazil," she thought to herself. Read: 

"I Was Robbed At Gunpoint In Brazil" 
Here's your chance to get published on Zafigo! We want your most interesting Travel Tales, from memorable adventures to heartwarming encounters, scrumptious local food to surreal experiences, and everything in between. They can be in any form and length –short stories, top tips, diary entries, even poems and videos. Zafigo is read by women travellers the world over, so your stories will be shared to all corners of the globe.
Email your stories to editor@zafigo.com with the subject line 'Travel Tales'. Include your profile photo and contact details. Published stories will receive a token sum.

Read Next: