Even though Delhi and Gurgaon sit right next to each other, the latter has a wholly different energy – vibrant and exciting, hidden behind a sheath of glass and concrete, and a whole lot of dust. What started out as a satellite town for business and industry has now become a hub for some of the country's (and world's) educated, informed, urban professionals who've travelled well and expect nothing less from the town they call home for now. There's no dearth of action and here's a guide on spending a day exploring Gurgaon's best offerings.
Morning
Sibang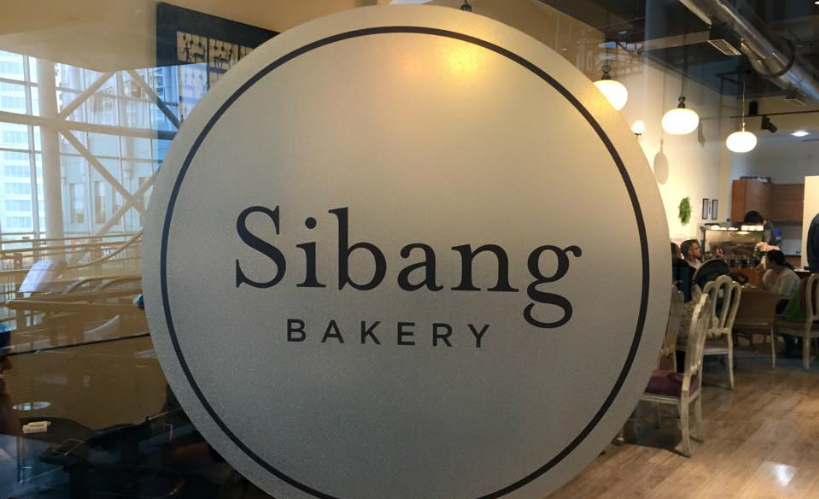 The Korean house of breakfast and baked items is a solid favourite with locals. Walk into a cloud of heady scents emanating from doughnuts, croissants, cookies and sandwiches, and take your pick. A Danish and a cup of their strong brew will give you just the fuel you need to steamroll through the day. If you happen to hit it later in the day, try their Bingsu, a traditional Korean dessert constructed of ice shavings, fruits and flavours such as red beans and coffee.
Price range: About INR500 (about USD7.50) for two people
Address: 108, 1st Floor, DLF South Point Mall, Golf Course Road | Tel: 0124-6523137 | Website: www.sibangbakery.com
Di Ghent Café
Airy, colourful and homey, this is a hot spot for the first meal of the day. Their breakfast menu offers up something for everyone – bagels, eggs (in a variety of preparations), oats, and French toast. Wash it down with a coffee; they make a mean brew. They offer WiFi so you can get your daily dose of news (and emails) while you wait for the food.
Price range: INR1,200 (about USD18) for two people
Address: 208, Level 2, Cross Point Mall, DLF Phase 4, Gurgaon | Tel: +91 124 422 7444 | Facebook: fb.me/DiGhent
Mid-morning
Ctrl.Shift.Escape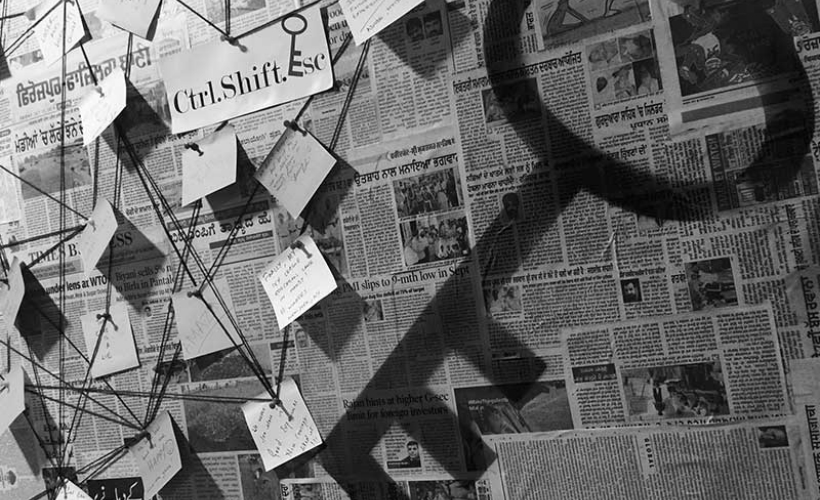 If you like to start your day with some mental jogging, this is the place to be. Two real-life mysteries, plenty of clues and an hour to solve whichever one you opt for. They'll lock you in a room while you navigate your way through like the detective you were meant to be, and will even send a few extra clues your way if you get stuck. Exhilarating and a good escape for a while.
Fees: INR600 (about USD9) onwards per person
Address: SCO 309, Sector 29, Gurgaon | Tel: +91 965 474 3138 | Website: www.ctrlshiftesc.in
Another Fine Day
Want a long read in a quiet nook and cranny? Make this your pad for a while. They have a library you can borrow, a few board games to test your wits and WiFi for everything else. An all-day breakfast menu will come to your aid if you get hungry. Go for their French toast, it's a winner.
Price range About INR900 (about USD13.50) for two people
Address: Ground Floor, MPD Towers (Times Internet Building), opposite DLF Golf Course, Sector 43 | Open: 10AM – 11PM | Tel: +91 124 438 6155 | Facebook: fb.me/anotherfinedaycafe
Afternoon strolling
Mall Crawl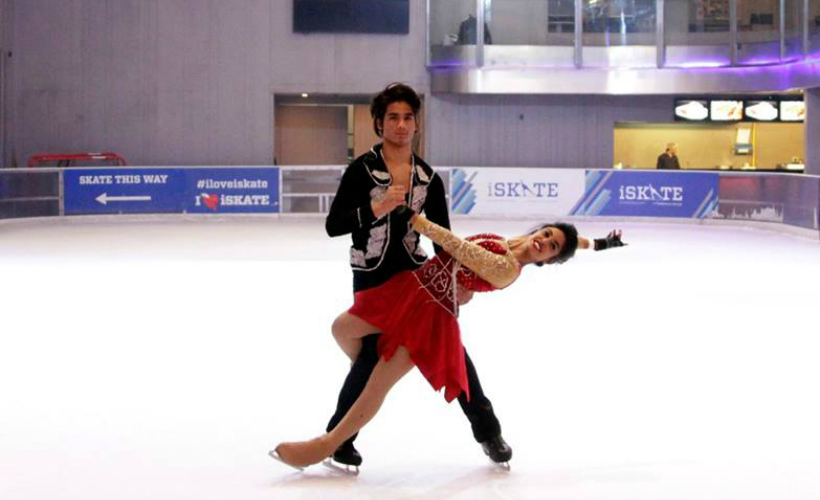 Deciding to give the museum a miss in favour of retail therapy? Look no further than Gurgaon's malls, Ambience mall in particular. With old favourites such as Zara and Mango, it also has Sephora, H&M and Indian favourites Bata and Biba.
If it isn't the shopping you're looking for, you could also spend a solid hour or two at the Ambience Mall skating rink! A massive space, the rink promises entertainment for an hour or two, whether you go it solo or with friends. They also have a café, a bar and a karaoke room a stone's throw away. Groove to their tunes and perfect that pirouette, on ice. Plus, it's a great way to build up an appetite for lunch.
Shell out: INR380 on a weekday, INR500 on a weekend (both for an hour's session)
Address: 6th Floor, Ambiance Mall, Gurgaon | Open: 10AM – 10PM | Tel: +91 124 461 0606 | Facebook: fb.me/iskateIndia
Lunch
CyberHub
Located next to the corporate hub of the city, also known as CyberCity, is a sprawling space hosting some of Gurgaon's best eateries. While there are plenty of options to choose from, we're suggesting Panchavati Gaurav for authentic Rajasthani vegetarian fare (and a magnificent array of dishes), Keventers for Delhi's iconic milkshakes and SodaBottleOpenerWala for Parsi fare.
If you're willing to shell out a pretty penny, Farzi Café is the place to try a fusion of North Indian and Continental cuisine. They're world famous for their molecular gastronomy!
Address: Cyber Hub, DLF Cyber City, Off NH-8, Gurgaon
After Lunch
Museo Camera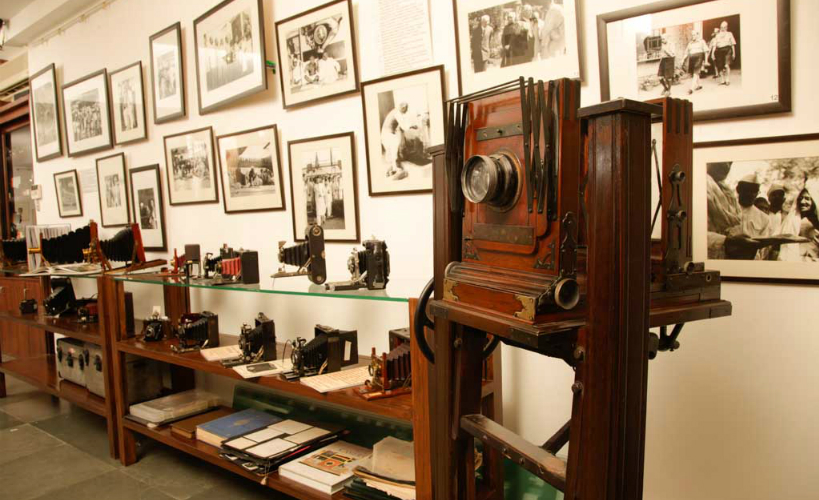 Before the age of Instagram and professional DSLRs, there was a certain magic that existed in the act of taking (or rather 'making,' as Ansel Adams once said) a photograph. You can be sure that the tools were just as intriguing as the trade and luckily, Museo Camera holds over a thousand vintage cameras, dating as far back as the 1880s. Peek into the past, quite literally. A hit of culture as well as an enriching history lesson, since there are photographs displayed all around. All you have to do is call and make an appointment beforehand
If you can, request to meet with the founder Aditya Arya for a more personalised visit.
Shell out: INR300 (you can donate more, if you'd like)
Address: T 23/5, DLF Phase III, Gurgaon | Open:  | Tel: +91 9810009099 (for appointment) | Website: www.indiaphotoarchive.org
The Extras
If there's anything Gurgaon is known for, it's the fairly large number of food trucks that have cropped in the past few years. Serving everything from sushi, street food to India's take on Tex-Mex cuisine, these are best conquered with a few friends (or family) to share the food.
Check out Sushi House Mafia (sushi, as the name suggests), Eggjactly (breakfast food and delicious waffles) and Le Chaat Factory (traditional Indian street food which is also referred to as chaat colloquially, in a variety of combinations). They're all open after 6PM IST.
Sundown
Kingdom of Dreams
Musical theatre, mind-boggling stunts and well-woven stories, Kingdom of Dreams is reminiscent of Broadway, but in signature Bollywood style. Expect lots of colour and dance numbers guaranteed to make you want to bust a move.
While this is one of those typically tourist-ey things to indulge in, you'll be in for an unforgettable evening.
Shell out: Tickets start at INR1,000
Address: Auditorium Complex, Sector 29, Gurgaon | Open: 12.30PM – 1:00AM  | Tel: +91 124 452 8000 | Website: www.kingdomofdreams.in | Facebook: fb.me/kingdomofdreams
The Microbrewery Circuit
It's not a vacation unless you get your drink on at the end of a long day and in this case, it's time to grab a tumbler. Gurgaon is infamous for its freshly brewed beer at a multitude of locations, so you can take your pick from favourites such as Soi7, Downtown and 7 Degrees Brauhaus for your ale fix.
For a touch of drama and a big meal to go with, head over to Molecule. It's full of fun surprises.
Cocktail & Dreams, Speakeasy
Inspired by the Prohibition Era, Cocktail & Dreams, Speakeasy is the stuff lazy vacation evenings are made of. Small and hidden away, this cosy spot boasts one of the best bars in town (try their Signatures and you'll see why). Try to catch their bi-weekly trivia night, or if you luck out, you could squeeze in a live music performance too!
Shell out: INR2,500 for two
Address: SCO 23, Part 2 Market, Sector 15 | Open: 5PM – 12AM | Tel: +91 9810999086 | Facebook: fb.me/CocktailsDreamsSpeakeasy

Read Next: