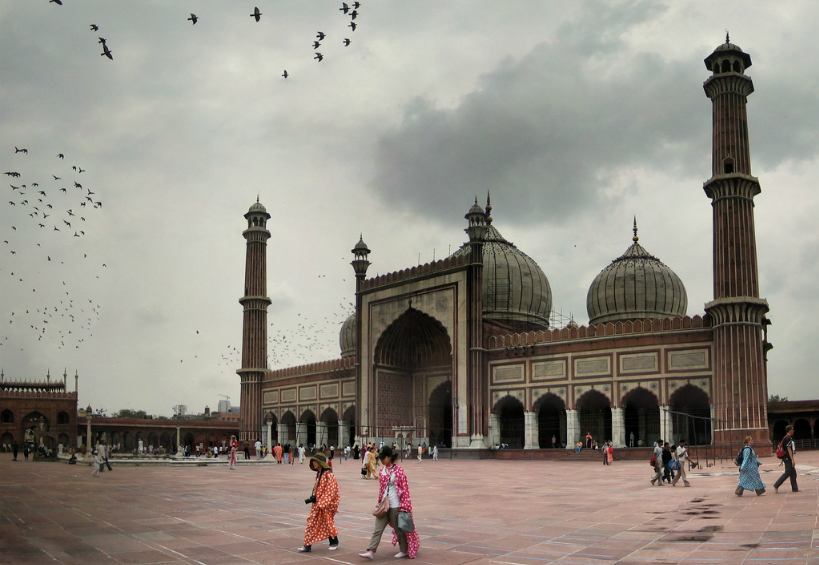 "It was such a waste of time." I remember saying once while vacationing with my husband. Our guide had made us spend an entire day at a very popular tourist spot. The sunset there was quite gorgeous, no doubt, but had I made it to the location a good five hours later than I was made to, my reactions would have ranged from "this was incredible" to "what a memorable sunset" and maybe even a "can we come back here again tomorrow". Waiting five hours for the sun to set? Not so exciting.
I still think about those lost hours of my precious holiday. I could have gone scuba diving with the husband, shop at that store with that decidedly cute dress in the display window, get another couples' spa treatment, or relaxing by the beach and pretending to read. Alas, our guide ruined it for us.
If you're visiting Delhi, you would read up on the city's exotic appeal, mystic charms, and enchanting experiences and places to help you decide what to see, eat and do. But beware: Some of these may not turn out to be as exotic, mystic and enchanting as the travel guides tell you, especially when you are a woman traveller. Here are 5 overrated Delhi experiences to avoid.
1. Janpath flea market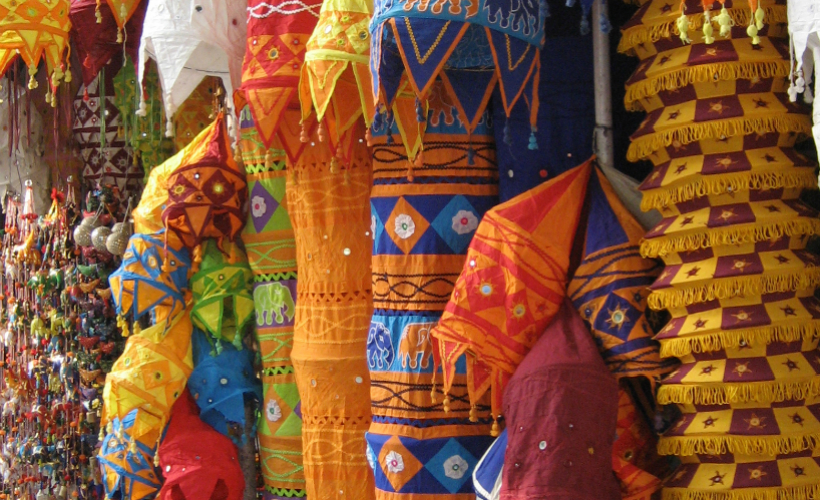 Delhi is synonymous with bargain shopping, and it sure is an experience unto itself. Don't be surprised if you end up feeling like a shopaholic on a sale day as soon as you enter the market. The vibe is infectious; pushing and shoving your way to get the shopkeeper's attention to crack a neat deal will come naturally to you. Trendy footwear, clothes and accessories proudly displayed by street-side vendors scream out to serious shoppers. But does every Delhi market demand your attention? No.
You won't miss a thing if you skip Janpath flea market, which has lost the charm that once attracted college kids and tourists. It's not the trendiest and definitely not the hippest. The variety of goods is seriously limited compared to other markets in the category, and prices are exaggerated too.
2. India Gate in the evening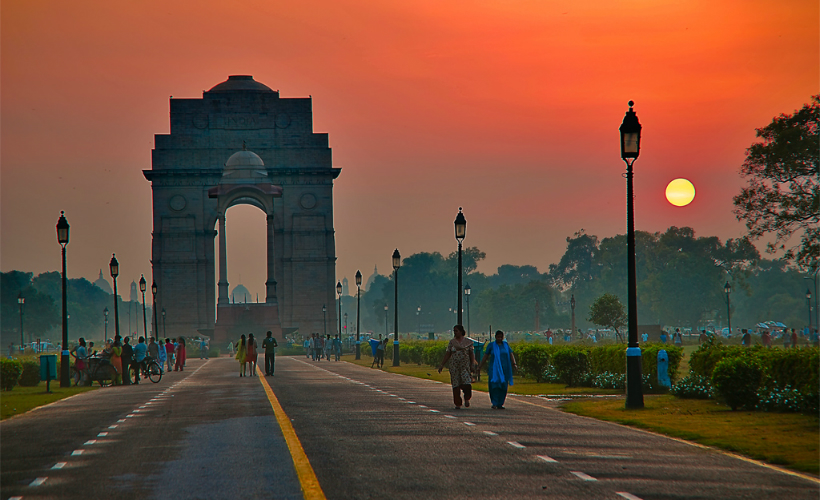 Yes, I did just say that but hear me out. Whenever Delhi feels overwhelmingly national, flags come out and off they go to India Gate. This iconic war memorial has, in a way, become a symbol of Delhi and all its protests.
During the day, picnic lunches are very popular. In the evening, it is brightly lit and no doubt, makes for a glorious and magnificent sight. Savouring a refreshing ice-cream with the Gate in the background is a tradition among many of this city's dwellers. The hawkers selling roasted corn (bhutta) and spiced chickpoeas (chana jor garam) are very popular too and a culinary experience to be had. But the easy availability of such street food also means that inevitably, trash will accumulate around the stalls – despite garbage bins placed in the area.
If you're alone, you should know that the lawns and walkways are not very well lit. And even though it is a rallying point for citizen protests with noble intentions, it is not devoid of men who think that leeching is a harmless pastime. For single women, avoiding India Gate in the evening is thus not that bad an idea.
3. Chaat from roadside vendors
Spicy and tangy, chaat snacks are ubiquitous in Delhi. Locals will tell you that the chaatwala bhaiya ('bhaiya' means brother and is a loosely-used term for men who are entirely strangers) outside the Bata store in the back street has the best goodies, but his level of hygiene may ruin your liver – and holiday. This stands true for every chaatwala who sells by the roadside.
Haldiram's, a multi-chain brand with products in neat packaging, is a good bet but if you yearn for that authentic roadside experience, head to Lala Babu Chaat Bhandar in Chandni Chowk, or the Bittu Tikki Wala stall in North Delhi. Both are tried and tested.
4. Delhi by bicycle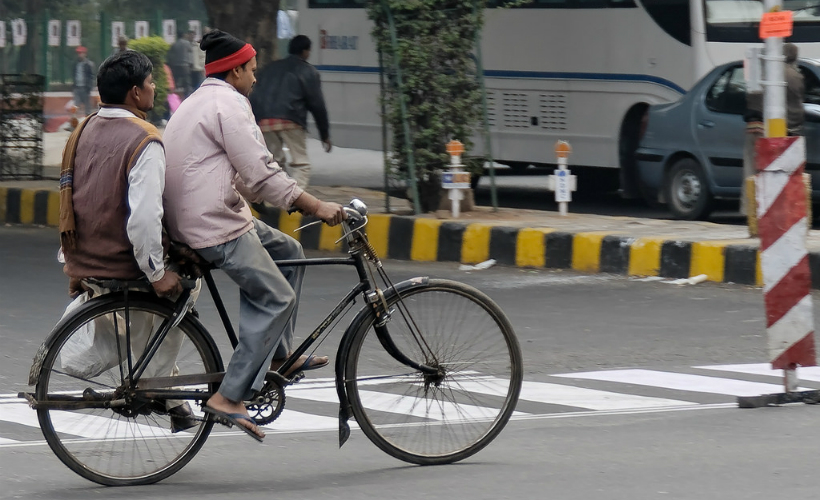 Cycling solo is the latest fad in Delhi, but consider this: Every motorist in Delhi thinks that he owns the road. Another fun fact: Motorists show little to no respect for pedestrians and cyclists. You're not in Amsterdam; this is Delhi and our roadside manners have a long, long way to go.
It is extremely unsafe to venture out on the roads with just a cycle and not an entourage.
Also, not every road or monument is accessible by bicycle.
If you still want to experience the city on two wheels, join an organised cycling tour. It's a good idea to sign up for one that starts very early in the morning so that you will be done before the evening rush hour begins. You don't want to find yourself pushing through Delhi traffic and breathing in all that pollution. Additionally, Delhi's extreme climate doesn't make cycling during the day very pleasant.
5. Malls in Delhi and Gurgaon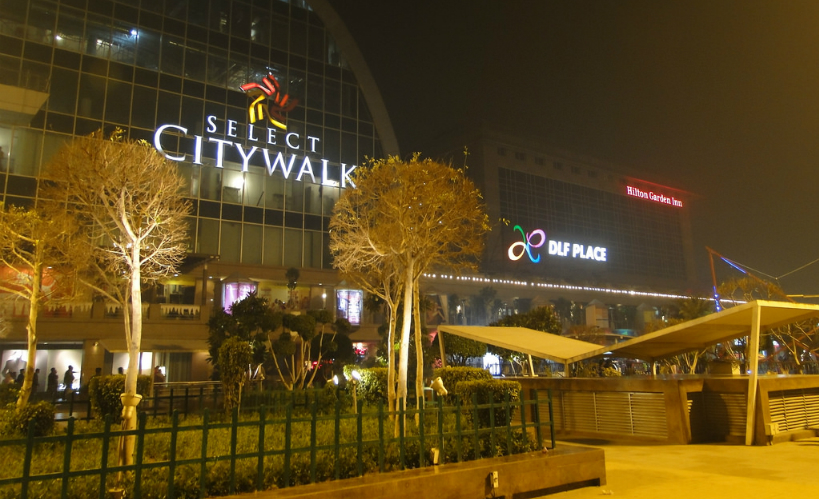 Delhi's satellite town, Gurgaon, became a popular hotspot when a number of shopping malls opened there. Young shoppers were delighted at the opening of Ambience Mall that boasted an array of international brands. Soon, Delhi got its share of malls too – Select Citywalk, DLF Emporio and the likes.
For Delhi and Gurgaon dwellers, these shopping malls (now, one too many) are a one-stop weekend or holiday destination. They're places to indulge in their favourite pastime – shopping – without having to put up with the heat; dine at a variety of restaurants and food courts that suit every pocket size; be entertained at the movie halls and game zones. The point is that on weekends and national holidays, all roads lead to the malls. There are no prizes for guessing that they get super crowded, and the unnecessarily loud promotional activities by brands vying for shoppers' attention only get louder. The malls are also not architectural marvels and so are hardly sightseeing spots. Besides, being cooped up inside one is definitely not the way to see the real Delhi.


Read Next: