Shahpur Jat, one of Delhi's up and coming neighbourhoods, is a paradise for unique buys and diverse eats. If you had just one day to spend in the area, what would you do? Here's our guide:
Morning
Your breakfast of kings should come from Ivy & Bean, a European café in one of the winding lanes of Shahpur Jat. They have eggs prepared more than five different ways, pancakes, yogurt with fruits, and bagels. I can personally vouch for their cold coffee – slightly frothy and just a touch sweet.
Mid-morning
Apart from the well-made food and coffee, Ivy & Bean is a lovely place to sit and relax for a while. They have both outdoor and indoor seating; the former is a clear winner in the cold winter months. An entire wall of their establishment is lined with books, so prop your feet up and relax for a few hours with a good read. They also provide WiFi, so you can get e-mails and other online errands out of the way. Share a few vacation photographs on social media, perhaps?
Early afternoon
In the last few years, Shahpur Jat has become a hub for shoppers where besides a plethora of bridal wear stores, there is a smattering of quaint, concept stores that are unique to this area. Here are a few you should definitely spend some Rupee at:
Le Parisiennes
If the name didn't already give it away, this French boutique carries a variety of knick-knacks, all of which are hand-picked and as a result, one of a kind. There is also a good variety of dresses, coats, skirts and scarves, the odd accessory or two, homeware, and a small section for men. The whole space has a vintage feel, as do their products. The average price for a dress is INR3,000 (about USD45) and for a coat is INR6,000 (about USD90).
Address: 5B Shahpur Jat , Dada Jungi House
Second Floor Studio
You'll find an eclectic mix of home decor, accessories and art at designer Punit Jasuja's charming store. Lose yourself for an hour or two as you go go through their collection of odds and ends to find gifts to buy back home.
Address: 417, Shahpur Jat (Near Dada Jungi House)
Lunch
Break to refuel; head to rooftop restaurant Potbelly (116-C, 4th Floor, Shahpur Jat) and savour traditional Bihari fare. Their Meat pakora basket (battered and fried pieces of meat) makes for the perfect snack while waiting for your mains, best devoured along with puris (fluffy pancakes of sorts). Follow with a Bihari burger or their Champaran-style mutton (red meat in traditional Bihari spices), and leave room for their upside down pineapple cake. Wash it all down with an Apple Ice Tea. Expect to spend about INR1,000 (about USD15 for two persons).
After lunch
Continue your shopping spree at Nimai (Shop 8, near Dada Jungi House lane), a small-time jewellery boutique. Don't be fooled by the size though, they have an ample selection of versatile trinkets that are practically an investment. Prices range from INR500-50,000 (about USD7.50-745)
Shop for your man at Kardo (5G, Jungi House, 2nd Floor, Shahpur Jat), which specialises in hand-woven fabrics crafted into shirts, trousers, and other apparel. Their designs come in a wide palette of colours and they also take custom orders for an extra fee. Prices start from INR1,750 (about USD26).
If you'd like to get more garments made during your trip, Shahpur Jat is also home to many tailors, who also sell and dye plain pieces of cloth. Fash'Enable (39, G.F., Shahpur Jat – next to Asiad Village) is famous for their imitations of both Western and Indian wear. Just show them a photograph of what you want tailored.
High tea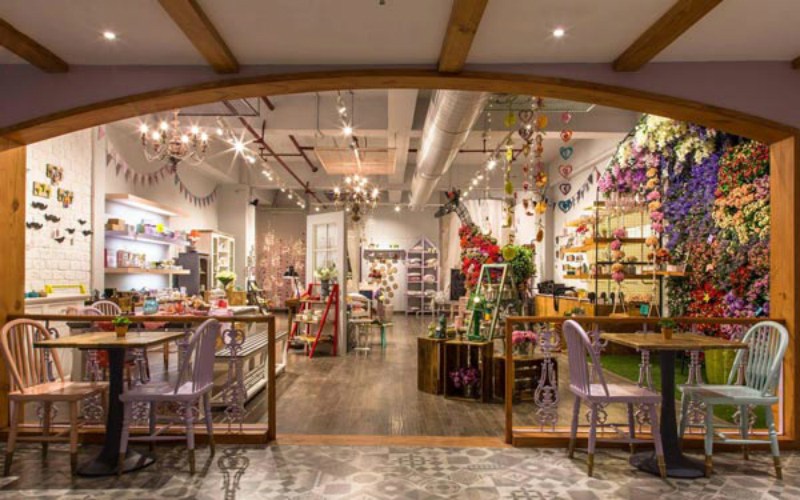 Wrap up your retail therapy session with tea and cupcakes at The Mad Teapot (86A, Shahpur Jat). They brew and bake everything freshly, so it'll be just the rejuvenation you need. While you wait, look around The Wishing Chair (they're part of the same shop), which carries a quaint collection of home décor such as decorated bird cages, artsy lamps, and coasters made out of keys.
Sundown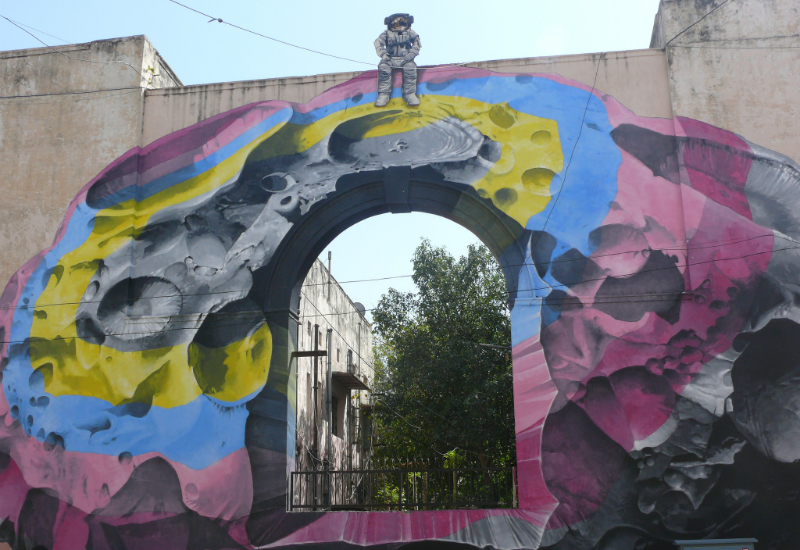 After the day is down and you want to kick back with a meal and a drink or two, leave the Shahpur Jat market (where liquor is hard to come by) and make your way to Asiad Village, less than 5 minutes and a rickshaw away. You can perch yourself at TabulaBeach Café 2.0, a shack-like establishment known for its fusion menu and laid-back vibe or you can head to Arriba, a cosy joint who's forte is their Mexican street food and tequilera. Margheritas abound!
Shell out: INR1,600 (TabulaBeach Café; for two), INR2,500 (Arriba; for two)
Address: The Village Restaurant Complex, Asiad Village, August Kranti Marg, Khel Gaon Marg (both)


Read Next: