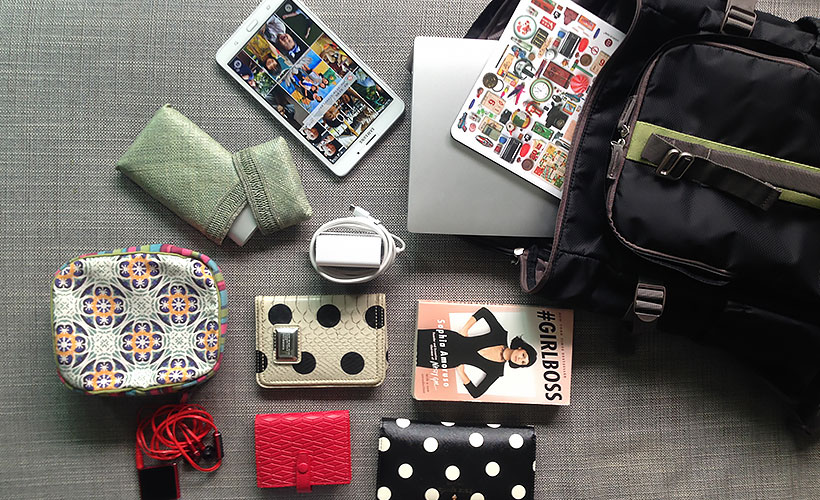 Whether the trip is for work or leisure, my packing list always starts with the items that have become the most essential to me – multiple communication and electronic devices. That means phone, camera, laptop and their necessary accompaniments such as cables, chargers, and battery packs. Contemporary designs may have shrunk them in size and weight but when you have to lug them around the airport for a bit, they will start to feel like a stash of bricks. Which is why I pack them into a trolley cabin bag that I can wheel around and not have to deal with the weight – convenient and carefree, exactly how I like to travel.
Except at meal times, that is; when you travel solo and there's no one to watch your bag while you go and collect your food, you have to balance a tray AND manoeuvre a cabin bag at the same time. It's fine if the tray is not too heavy or laden with liquid-filled bowls and glasses, as you can easily hold it with one hand but otherwise, I usually resort to kicking my bag ahead of me while making sure to keep my hands steady. Occasionally, some kind soul would offer to help but most times, it's a fine balancing act.
Then there was that time at Taoyuan International Airport when I had tucked my cabin luggage under the dining table and by the time I finished eating, had forgotten all about it… The mad dash to retrace my steps accompanied by a palpitating heart and all the worst-case scenarios flashing across my mind was all the conviction I needed to switch to another cabin carrier.
The Targus 14" Seoul Backpack arrived just as I was heading to Bangkok, which presented the perfect opportunity to test how well it travels and if it fits my lifestyle as I traipsed around the City of Angels for two weeks.
Aesthetic appeal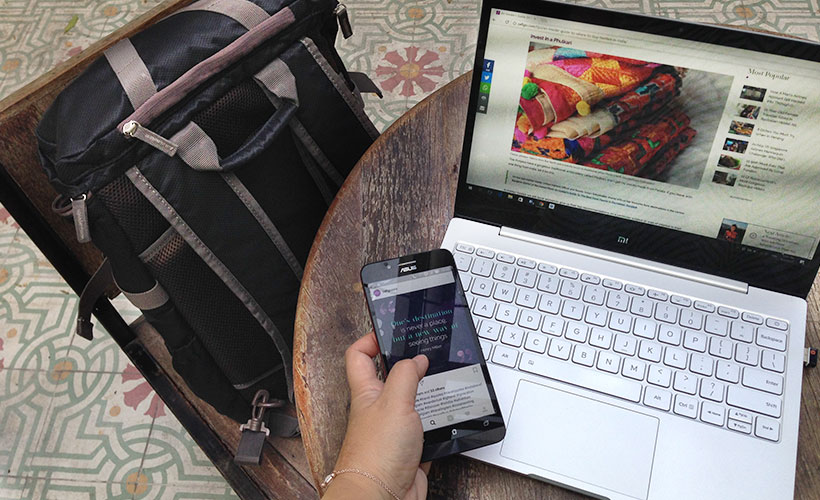 I stay away from regular laptop backpacks because they tend to be all-black and look the same (read: boring). The Targus Seoul is not; it comes with canvas panels and straps in colours that contrast from the body of the bag itself, which sports a casual rucksack style and doesn't shout "Look, I'm carrying a laptop!". The main buckle is shaped like the number '6', which adds a sleek touch, and hooks easily onto a V-shaped strap. The boxy silhouette, however, means that the top zip wraps around two corners and is a little tricky to handle with one hand.
Space for everything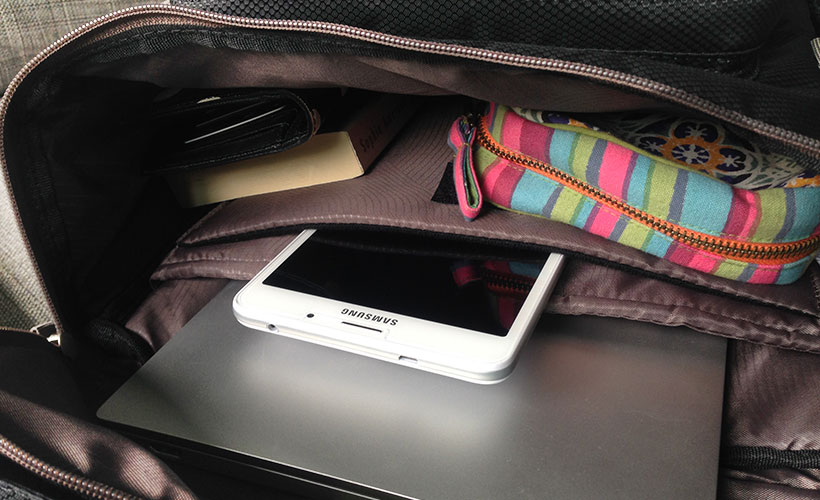 Its dimension (11.5" x 6.75" x 16.8") provides for roomy storage, with two interior slip pockets for your main devices – the bigger one is meant for laptops of up to 14" while the smaller one, for tablets, was a nice fit for my 12.5" laptop – leaving ample space for my other cabin essentials. In Bangkok, I replaced those with things I needed as I moved around the city. That sometimes included a set of workout clothes and toiletries for my Pilates classes plus trinkets, snacks, and other shopping I picked up along the way. I liked that the bag was practically featherweight: A mere 0.65kg on its own and even after I had piled on my things, it didn't weigh me down despite all the walking I did.
Practical in and out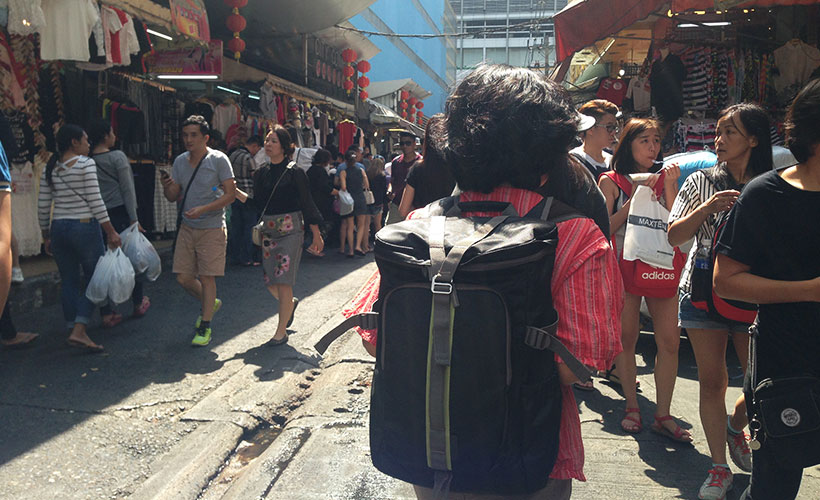 The exterior features are no less pragmatic, with two mesh pouches on the sides for things like water bottles and foldable umbrellas, and a zippered compartment in the top flap that is big enough to fit the same items. The back panel, meanwhile, features a trolley sleeve for when you want to rest the backpack atop your wheeled luggage. Made of padded mesh with air channels for better breathability, I found that it didn't stick to my clothes as closely as most backpacks tend to after I have worked up a sweat. The front flap has two slip pockets that can fit your phone and power bank, plus a couple of pen slots.
Hidden gems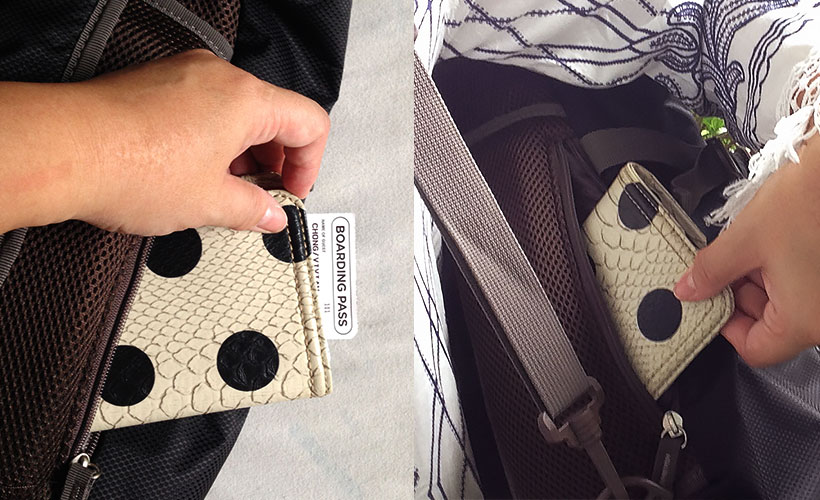 What I found really handy was the 'hidden' zippered pocket on the left of that panel, perfect for storing my passport while travelling and in the city, my Rabbit Card for commuting on the BTS. Initially, I wished it was on the right of the bag instead but as I got used to reaching around with my left hand, I realised it was actually a good idea as it freed up my dominant hand to hold other things – such as my handphone or takeaway coffee cup.
Carry it your way
Besides the retractable shoulder straps, which can be easily adjusted with just one hand, there is a strap below the top flap and another on the front panel, connected to the '6' buckle. If your shoulders are feeling sore, you can opt to carry the Seoul Backpack like a tote. At times, I would switch to carrying it by the top handle as when worn on my back, the buckles on the shoulder straps cut into my skin – although this is likely a height/size issue (mine) and not a design fault.
Material gains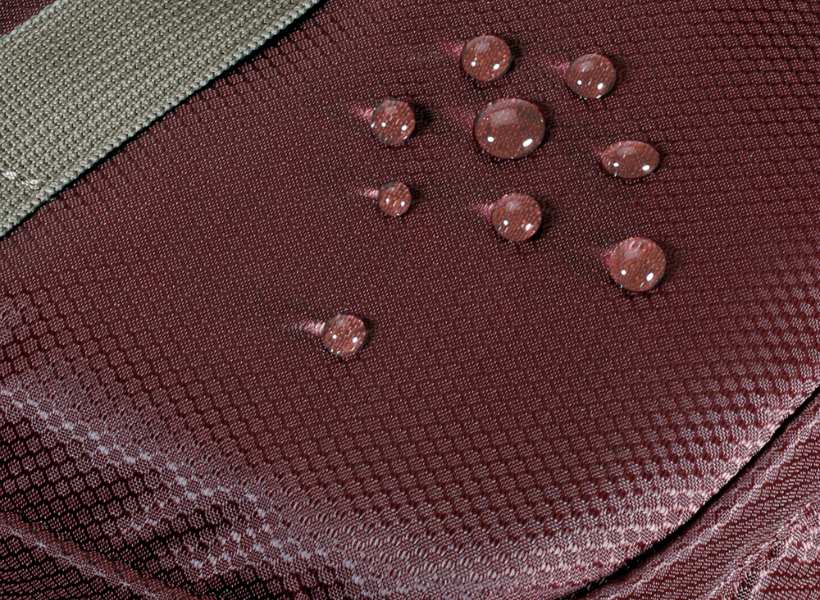 The exterior and base are made from a soft material known as dobby nylon that's water resistant – I spilled some coffee on it and it wicked right off. But note that the canvas straps, however, are not of the same material and can get wet.
All in all, I found the Targus 14" Seoul Backpack to be a convenient choice for travelling and a handy carryall for daily use. Roomy design and practical features aside, its stylish appearance is a plus point. Besides Black, the 14″ Seoul Backpack comes in Plum, Blue and Rust colours. Priced at MYR299 in Malaysia, you can find the Targus range at all Isetan and Parkson Grand outlets in the Klang Valley.
#ZafigoGiveaway: Stand a chance to win a FREE Targus 14″ Seoul Backpack for your next holiday!
Our friends at Targus are giving 2 lucky Zafigo readers the chance to own a Seoul 14″ Backpack for FREE. How to win? Take part in our #ZafigoGiveaway on our Facebook page now.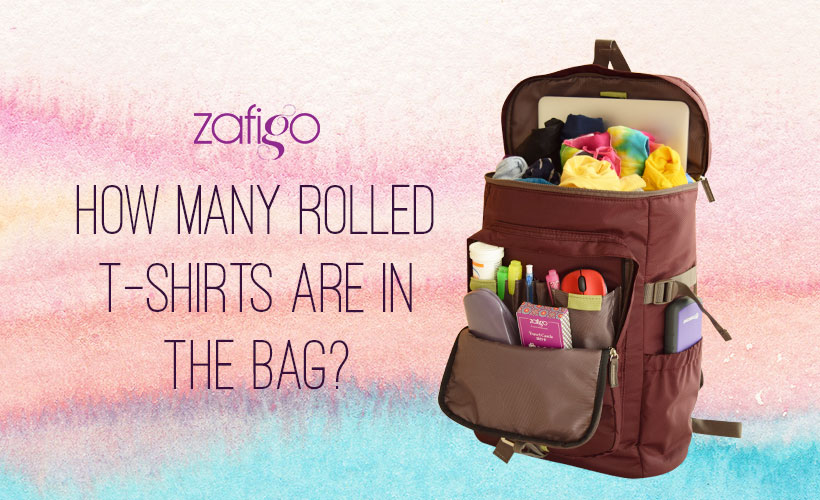 Participants are to submit their answers in the comment section on the #ZafigoGiveaway Facebook post which you can find here. Prizes are to be collected from Zafigo HQ located in Bangsar, Kuala Lumpur. Contest ends on Monday, 20th February 2017.