With its rich history and culture, diverse wildlife, and awe-inspiring scenery, Sri Lanka is a popular destination among lone travellers with a thirst for adventure. But of course, for most globetrotters, alongside plenty of fun, safety is key – especially when checking destinations out alone that are a little off the beaten path. And especially as a solo female traveller.
To help you to prepare for your upcoming expedition, we've created a little guide on how to best plan your trip to Sri Lanka as a solo female traveller. And most importantly, keep safe!
Plot and plan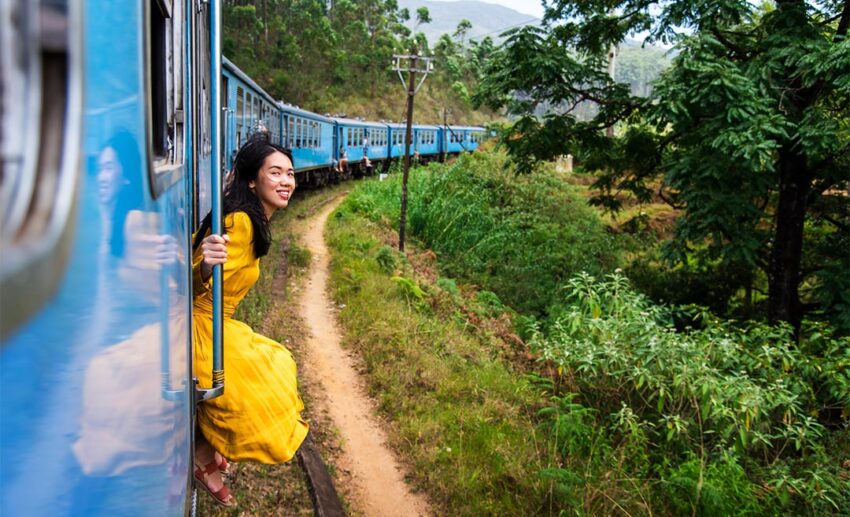 You'll first want to plot your route around Sri Lanka and plan how you'll be getting around. Do this to to ensure you're able to fit in all the sights you want to see, while also travelling safely and within your means.
For most short journeys, you can hire a taxi or a tuk-tuk. But if you've got multiple destinations, there's always the use of public transportation such as trains and buses, or a hire car – all good options if you're going to be travelling long distances to different parts of the country.
When it comes to safety, you'll generally want to follow all the usual precautions that you would at home, such as sharing taxi ride details with somebody you know, or booking your transport ahead of time to avoid picking up an unknown ride.
You might also want to make an arrangement to share any planned travel routes with a friend ahead of time, and to check in with them as you arrive at each of your destinations. This way, there will always be somebody who knows where you are, and you'll be able to reach out for an extra bit of help and support if needed.
Research your destinations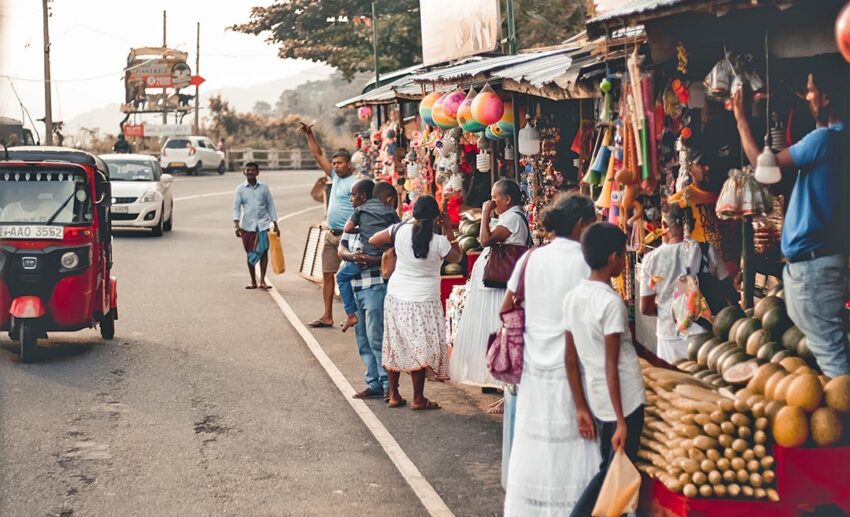 Most travellers excited about their visit to Sri Lanka will have made thorough plans for each destination on their itinerary. However, it's important to note that you need to know more than just where you're going and how you're going to get there if you want to get the most out of your trip.
You may want to visit Colombo, the bustling capital of Sri Lanka, or one of the region's various sacred landmarks, such as the Dambulla Cave Temple, or the city of Anuradhapura. These spots are commonly frequented by tourists, so they are generally safe for a solo traveller to visit, and tend to have accessible transportation links.
Of course, there will always be some places that are safer and more accessible than others. For example, less populated areas tend to come with a slightly higher risk. A good rule of thumb when visiting any new destination is to ask other travellers for recommendations, and stick to established sites and routes where you can.
Know the laws and culture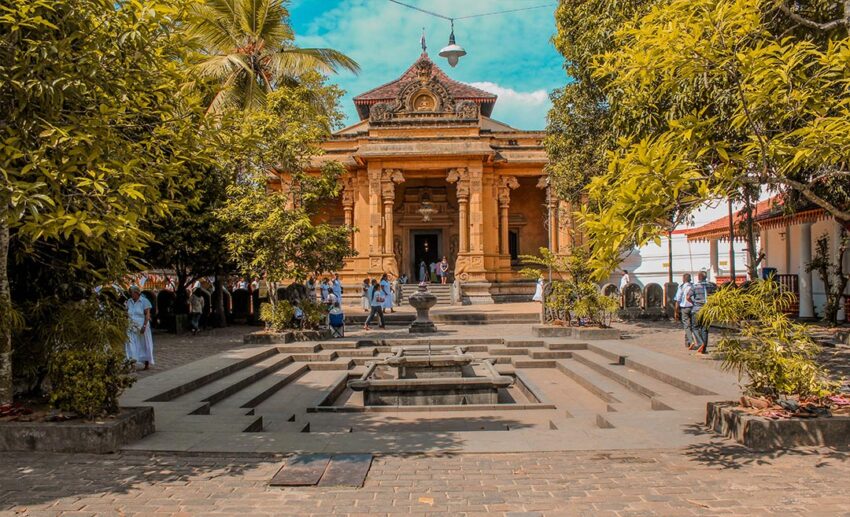 It's crucial to remember that there are strict rules and regulations that you'll need to follow when visiting Sri Lanka. For example, you may be required to dress modestly in order to show respect to Buddhist beliefs as well as other religious communities that populate the nation.
Similarly, you're likely to find that there are rules for visiting holy sites and temples, such as the need to remove your shoes before entering such sacred spaces. It's always best to educate yourself on the intricacies of these cultural and religious expectations beforehand, so that you can enjoy each experience authentically and respectfully. If ever unsure, take your cues from other visitors, or simply ask.
If ever you do meet someone interesting or are there with a significant other, it's a good idea to be mindful of showing affection in public when on your travels in Sri Lanka, as this is generally frowned upon. As it stands currently, same-sex partnerships are illegal, so discretion is advised.
You are also required to carry your passport throughout the time you're in the country. These laws don't make up an inclusive list, so make sure to extensively research local laws and guidelines before entering the country.
Follow your instincts
Sri Lanka is a beautiful country and a sought-after destination that most travellers hope to experience at least once. Wherever you find yourself in the world, it's always important to follow your gut as a lone female traveller — particularly when it comes to safety, by sticking to tried and tested routes, and only partaking in activities deemed safe by the appropriate authorities. This way, you're guaranteed to have a positive, fun-filled experience in Sri Lanka or anywhere else.