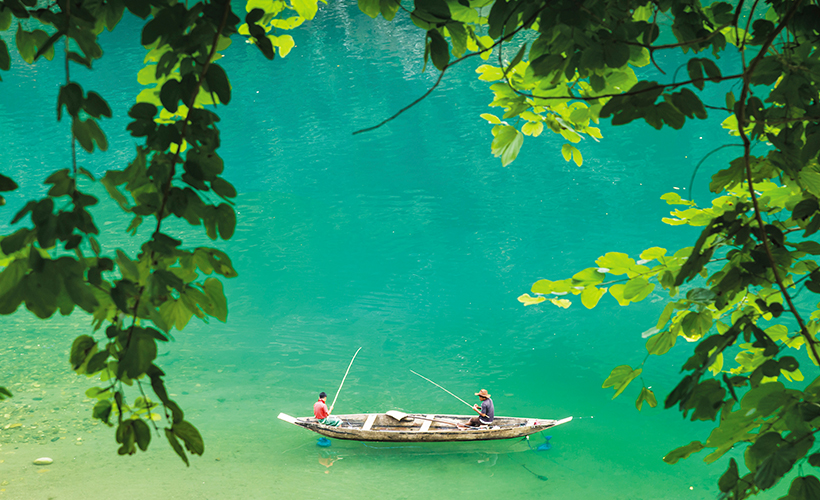 Home to cloud-hugging moss green mountains, stunning valleys, mythical legends, hidden caves, and dotted with icy cold cascades during monsoons, India's Meghalaya lies just above the Bangladeshi plains in Northeast India. Often overlooked by travellers, and named as the 'Abode of Clouds', the tiny state will mesmerise you with its stunning natural beauty. Meghalaya's capital city is modern-day Shillong. Also named the 'Rock Capital of India', it's an electric hub, vibrant with its hipster cafés, live music sessions, and a happening street fashion scene. A culture where women are respected, and personal space is well maintained, I felt safe as a solo woman travelling in Meghalaya, from its lively capital to tiny hamlets tucked away in subtropical forests. Here are 10 tips to help you have the best time in Meghalaya:
1. Getting to Meghalaya
While Shillong has its own airport 30 kilometres from the city centre, flights are only operational from Kolkata and a few other Northeast Indian cities. Guwahati, the Assamese capital, functions as a gateway point to Northeast India. Guwahati Airport is located 120 kilometres from Shillong, and one can easily find shared SUV services and shared taxis outside the airport. A shared taxi costs INR400-500 (approximately USD5-7) and will take three hours to reach Shillong.
2. Best times to visit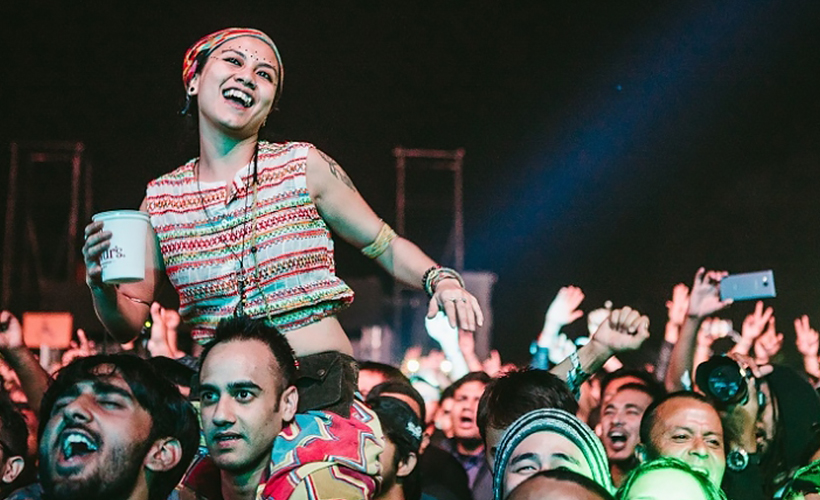 A year-round destination, the best time to visit Meghalaya depends on your purpose of visit. This is the state that receives the maximum rainfall in the world, and waterfalls come to life during the monsoons that last from June to September. While June and July receive the highest rainfall, August and September aren't excessively wet and have pleasant, mild temperatures. Adrenaline seekers prefer to frequent Meghalaya during its winters when the air is cooler and temperatures drop below 10° Celsius. With Meghalaya's crystal clear blue waters and drier climate, caving expeditions, riverside camping and water sports are popular in the winter. A predominantly Christian state, in December, Meghalaya turns into its happiest, most joyful self, with Christmas bringing plenty of festivity to the region. October sees the Monolith Festival happening in Mawphlang. This event celebrates the culture, food, and music of the Khasi tribe. However, if your beat is more along the lines of metal, rock, goth, and punk, then November's a better time to go. Then you get to pick between the Shillong Autumn Festival's amazing musical line-up and happy mayhem or Sohra's Shine A Light Festival's more reggae, blues, and jazz vibe. If none of the above tickle your fancy, there's always the Shillong Beer Festival in January!
3. Respect for women
The Khasi community in Meghalaya is one of the world's last matrilineal communities where descent is through the female line. The property belongs to the youngest daughter of the family while children are given the mother's clan name. Women are respected immensely, and Shillong being home to a thriving street fashion scene, crop tops, dresses, high-waisted jeans, and leggings are popular. I ventured out in shorts and a cotton tee even in remote areas. However, it's best to avoid anything that is 'too revealing', such as extremely short shorts or mini dresses. Keep in mind that Meghalaya is still a part of a patriarchal nation and women travelling alone is rare. Locals will be amazed to see you alone, but will do anything to make you feel safe and comfortable.
4. Other quick facts
The Khasis, scattered across the state but mostly found in Khasi Hills, are the main tribe in Meghalaya. Meanwhile, the lesser explored Jaintia Hills and Garo Hills are home to Jaintia (also known as Pnar or Synteg) and Garo tribes respectively. Mawsynram, a tiny village in the East Khasi Hills, is the wettest place on Earth. The area receives annual rainfall of over 11,000 millimetres, while Cherrapunji, its charming neighbour, comes second to Mawsynram. Sundays in Meghalaya are quiet, where people attend church services as 75 per cent of Meghalaya's population practice Christianity.
5. Where to go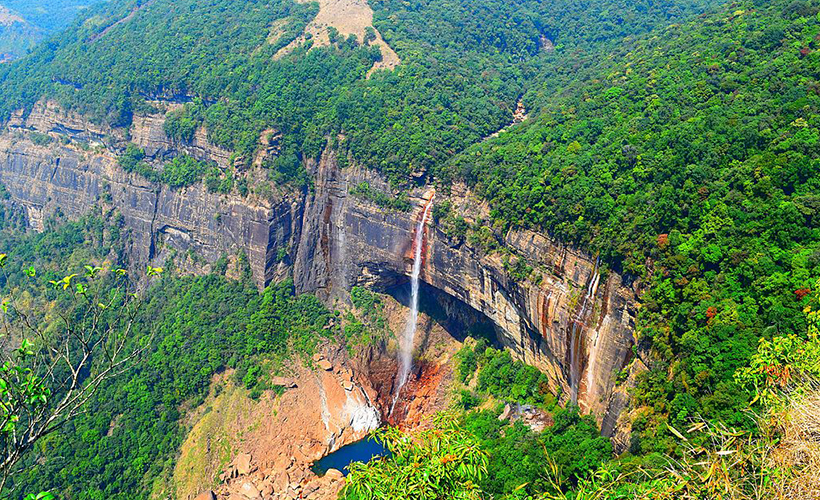 Shillong A bustling city during the day, and home to a quaint café culture and jam sessions, it's easy to fall in love with Meghalaya's capital. Get lost in it its labyrinth of streets dotted with impeccable sites influenced by British architecture, such as the Mary Help of Christians Cathedral. For history buffs, a visit to the Don Bosco Museum is a must. In terms of shopping, head to Police Bazaar, where you can find the latest Western fashion trends. To indulge in the local coffee culture, Laitumkhrah houses some of the most popular cafés in Shillong. About 20 kilometres from Shillong is Laitlum Canyon where one can get a vast, breath-taking panorama of the East Khasi Hills and wet green valleys. Sohra Popularly known as Cherrapunji, this is Meghalaya's most visited locality. Sohra's fog-enveloped surroundings are a fascinating sight to behold and a treat for nature lovers. Expect to have to queue up to enter the Mawsmai Cave and admire its low overhangs. Another popular spot is the beautiful Arwah Lumshynna Cave with its mysterious turns, twists, and ancient fossils. This town is also full of wet wonders. Daiñthlen Falls is a popular picnic spot for locals and neighbouring Assamese, especially during weekends. A 20-minute trek from Daiñthlen takes you to Wei Sawdong. Slippery and wet, but full of life during the monsoon season, this three-tier waterfall is easily accessible in winter and turns into an azure blue shade worth seeing. India's tallest plunge waterfall is also located in Shora – Nohkalikai Falls. It has an impressive drop of 340 metres. In a league of its own is the mesmerising Seven Sister Falls, locally known as Nohsngithiang Falls. It's a seven-segmented waterfall that's a rare sight to see and at 315 metres, is also one of India's tallest falls. A stunning scenery also appears through the mist-clad mountains here. You can get a clear view of the Sylhet plains of Bangladesh as the mist crawls back. Nongriat Meghalaya is home to a plethora of living root bridges, however, only a few are easily accessible. Nestled in a tiny village named Nongriat, the double-decker root bridge, only accessible from a 3500-step climb from nearby Tyrna, has now become the region's top tourist attraction. Mawlynnong Another popular spot on Meghalaya's tourist map, Mawlynnong is known as 'Asia's Cleanest Village'. However, not only is it clean, the tiny resort-like village (as with many places of Meghalaya) is incredibly safe to wander about alone, even at night. A few kilometres from Mawlynnong is Riwai, where the most-viewed single decker root bridge is located. Since it's only a 15-minute walk, the root bridge in Riwai attracts many visitors. Shnongpdeng  A tiny hamlet near the Bangladeshi border, the clear blue water of the Umngot River in Shnongpdeng is picturesque. The riverside camping and water sports here are best enjoyed during the winter months. However, if you find yourself in Meghalaya during the monsoons, hop on a boat when the skies are clearer. West Khasi Hills With stunning paddy terraces and heavenly panoramas, the West Khasi Hills district is home to Asia's second largest river island, named Nongkhnum. Accessible only by a private taxi from nearby Nongstoin, the journey to Nongkhnum is a bumpy ride, but its far-from-civilisation landscapes shouldn't be missed. Also visit Mawphanlur, a tiny hamlet with not one, but 10 pristine lakes. Jaintia Hills Jowai is the headquarters of the Jaintia Hills district. A quick journey from Jowai will take you a serene park that's home to the Nartiang Monoliths (that also happen to be the tallest in the world). Not too far away, camp grounds are available at the Krang Shuri Waterfall, where adrenaline seekers take a dip in the icy cold, crystal waters.
6. Getting around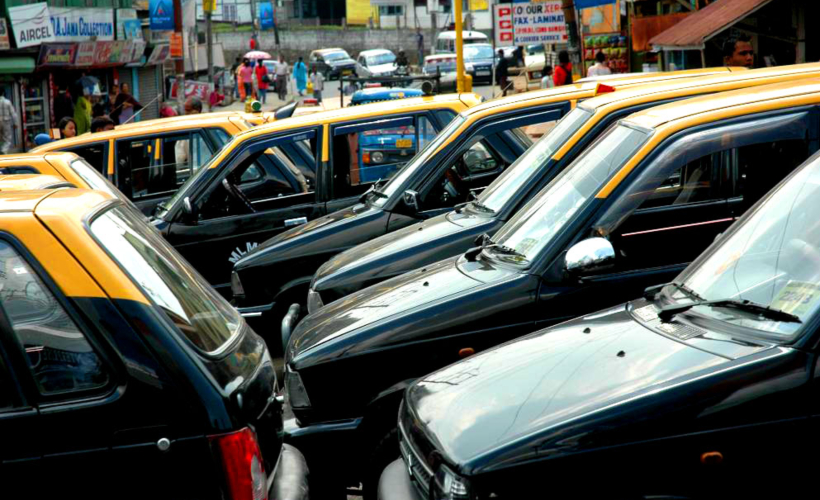 Public transport in Meghalaya is limited and hiring a taxi is costly. However, you can stick to shared taxis and shared Sumo jeeps for a few routes to cut down on costs. If you're in Shillong, shared taxis and Sumos run to many localities. Shared transport between other towns/villages is almost non-existent. So instead of heading back to Shillong to get to your next destination, hiring a private taxi becomes the most convenient option as it saves time. Expect to pay somewhere between INR2500-3000 (approximately USD35-40) a day for a private taxi. Alternatively, you could rent a car and drive yourself around, but you'll want to refer to this guide to driving in India before you do.
7. Eating in Meghalaya
Often forgotten and rarely featured in the popular perception of 'Indian cuisine,' Meghalaya has a gastronomy of its own, influenced by its three main tribes – Khasi, Garo, and Jaintia. Jadoh (red rice with pork and pepper) is a popular dish among the Khasi people. Jadoh stalls can be found in almost any small town. While more adventurous souls may prefer jadoh prepared in pig's blood, doh khlieh is a healthy, filling salad made out of minced pork, onions, and chillies. Rice is the main component of the cuisine in Meghalaya. Sakin gata (rice cake steamed in banana leaves) is best enjoyed with a cup of black tea while kyat is local rice beer, served in almost any bar in Shillong. Café Shillong, with live music, delicious food, and a cosy setting is the city's most famous café. Naga Mandarin in Laitumkhrah serves authentic Naga cuisine. A space to mingle, with a bit of culture and a laid-back vibe, You & I is an artsy café at Mawroh, a locality in Shillong. Celebrating Bob Dylan's music and poetry, Dylan's Café is a quirky space that serves delicious Western and fusion cuisine. You'll also find that many restaurants in Shillong and Sohra serve Assamese, North Indian, South Indian, and Western cuisine.
8. Tours and guides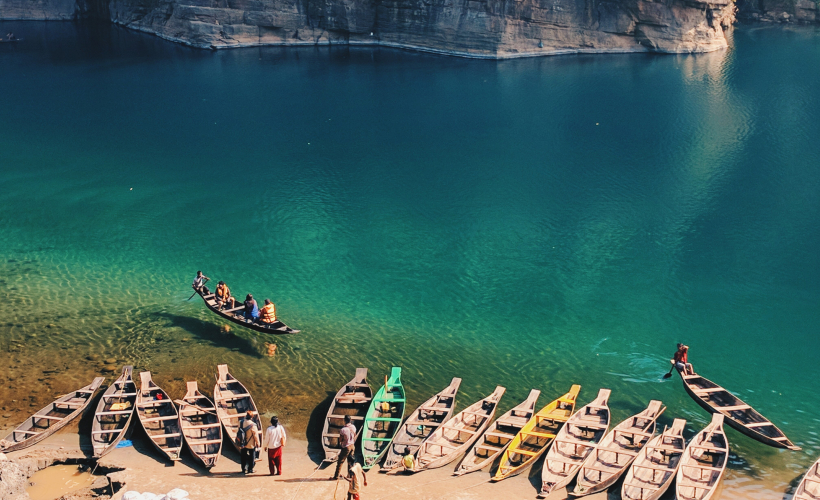 Greener Pastures is a sustainable travel organisation that offer responsible tours in Northeast India, contributing to the growth of local communities. If you want to dive into Meghalaya's natural beauty, its vibrant culture, and mingle with locals, Greener Pastures organises authentic, culturally-immersive experiences in Meghalaya. While you have the convenience to join a private tour with Greener Pastures, ChaloHoppo organises group tours to many off-grid places in Meghalaya.
9. Accommodation in Meghalaya
Shillong and Sohra are home to a few luxury resorts. Ri Kynjai is a luxury resort by the Lake Umiam in Shillong, while Jiva Resort, nestled in the heart of Cherrapunji, is a place to soak up the serenity of Meghalaya. However, staying in an Airbnb such as the Russet Homestay in Shillong, and Emily and Sankirta's Homestay in Mawsynram, opens you up to a more cultural experience.
10. Staying connected
Wi-Fi is non-existent; apart from at a few cafés and hotels in Shillong. Jio, a 4G network provider in India, has good coverage in many parts of Meghalaya. However, if you find yourself in more rural areas like Mawphanlur in West Khasi Hills, it's rare to find network coverage. Mawlynnong, albeit a popular tourist destination, had the scantiest connectivity during my 12-day solo trip to the abode of clouds. Other popular network providers such as BSNL and Airtel work in Shillong, Sohra, and Mawsynram, but rarely get a network bar as you venture outside the bustling hubs. If you're looking to disconnect from the world, then it's just the ticket!
Get all the latest travel stories from Zafigo. Follow us on Facebook, Twitter, and Instagram.