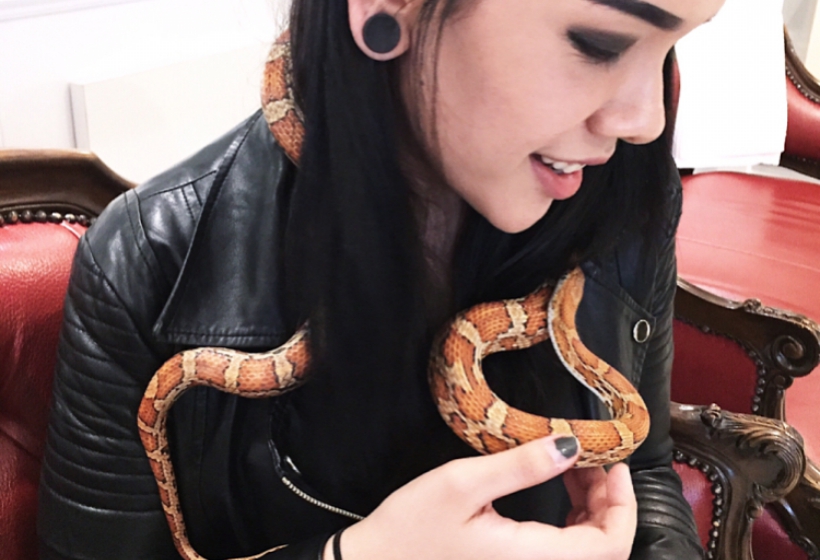 Cat cafés may be on the rise, but we're guessing you'll have to pluck up a little more courage for this new café hitting the headlines – a snake café in Tokyo. According to The Independent, Tokyo Snake Center in the Harajuku district, houses 35 snakes from over 20 species ranging from the Trans-Pecos rat snake to the jungle carpet python, the Brazil rainbow boa to the Honduran milk snake.
Online reports state that owner and manager Hisamitsu Kaneko opened the Tokyo Snake Center because he wanted to give people a better understanding of the reptiles. As such, the snakes at his snake café are well trained and non-venomous.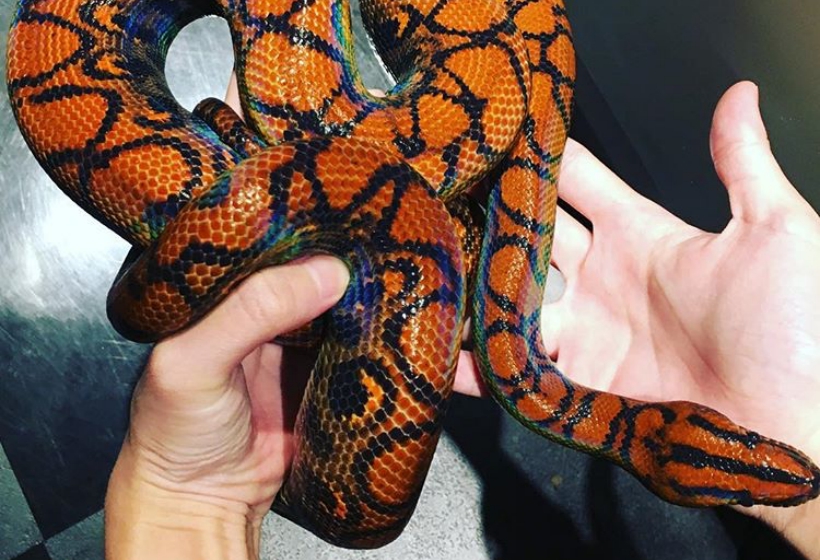 "People have biases, or preconceptions about snakes, that they're disgusting or scary," said Kaneko, "I think there are no animals as beautiful."
If you agree with Kaneko, then you'll be glad to know that café patrons at Tokyo Snake Center can choose to pick from the 35 available non-venomous slithering buddies as a table companion. Waiters are at the ready with café rules, snake handling etiquette, and the food and drink menu which includes non-alcoholic and alcoholic drinks, as well as cakes, pastries and light lunch fare.
It's pretty much perfect for those who are not fans of fuzzy puppies and kittens, but still want to find some kind of animal kingdom connection over their sangria or iced coffee.
A cover charge of ¥1,000 (approximately RM37) is imposed on patrons, but it is inclusive of one drink off the menu, and you'll get a legless friend to hang out at your table with tonnes of photo ops moments. You can even pay an additional ¥540 (approximately RM12.50), to remove them from their enclosure for more skin-on-skin contact.
Visitors can pick up snake-themed souvenirs too, with postcards, snakeskin lucky charms and stuffed toy pythons all up for grabs. We're betting that ophiophilists all over the world will be flocking over to Japan for a first hand inspection, but based on the reviews and the fact that the café has been operational since 2015, we'd say that Kaneko is probably a legit reptilian friend.
Get all the latest travel stories from Zafigo. Follow us on Facebook, Twitter, and Instagram.