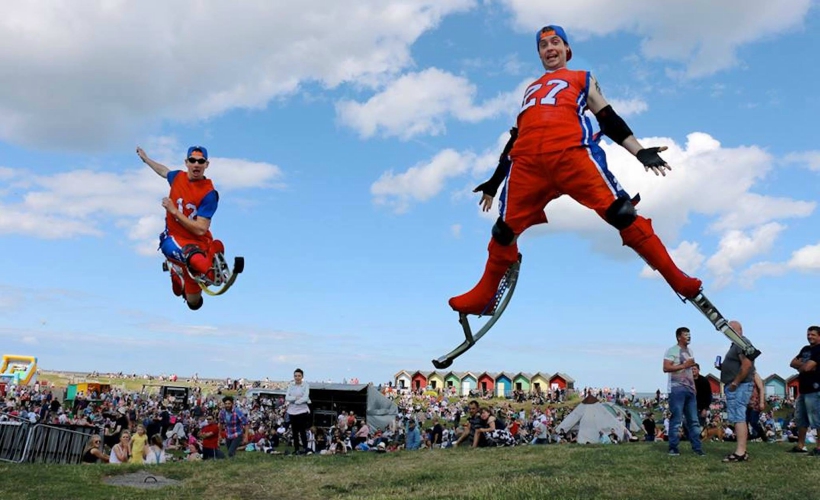 Singaporeans and Malaysians can fondly recall that blissful week in March during our schooling days where we take a much-needed break from school, and kick back at home. Parents, on the other hand, are left with the responsibility of keeping their children occupied while steering them away from trouble. We have good news on that front; the Singapore Festival of Fun is back for a second year running, taking place from the 10th until the 18th of March this year at Clarke Quay.
To the uninitiated,. To cater to a wider audience, the festival features these three unique offerings: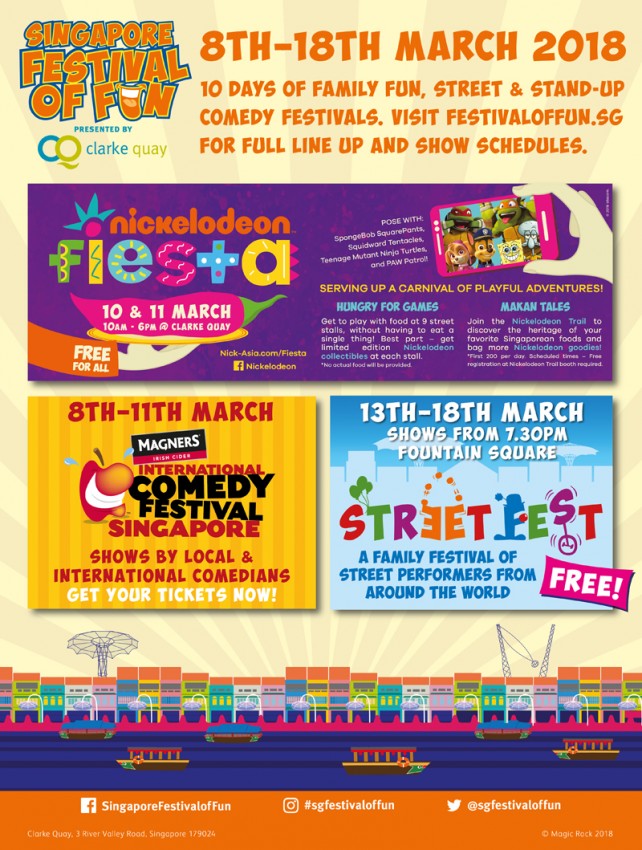 Magners International Comedy Festival: 8th – 11th March
The Singapore Festival of Fun is kicked off with the Magners International Comedy Festival, showcasing acts from multiple comedians cherry-picked from all over the globe. Featuring stand-up acts from the likes of Doug Stanhope, Yuriko Kotani, Jim Brewsky and Brian Aylward, as well as local acts, the comedy festival is certainly not one to miss.
Nickelodeon Fiesta: 10th – 11th March
The two-day Nickelodeon Fiesta zeroed in its crosshairs on the passion for food prevalent in Singapore, featuring nine food-themed game booths, stage games and photo opportunities with characters like SpongeBob SquarePants, the Teenage Mutant Ninja Turtles and others. The American network is also crafting what's dubbed the 'Nickelodeon Trail' where children and families will get the opportunity to discover the heritage of well-known local cuisine.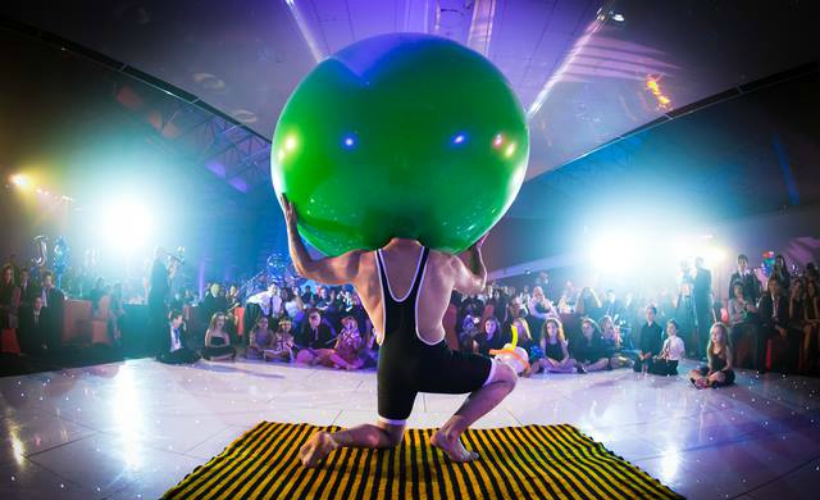 Clarke Quay StreetFest: 13th – 18th March
For those more entertained by death-defying antics, the Clarke Quay StreetFest features the very best street performers from London's Covent Garden, a first in Singapore. Held at Fountain Square, there are a wide range of performances showcasing acrobatics, escapology and daredevil acts.
With only a month to go before the festival kicks off, Clarke Quay Centre Manager, Mr. Adrian Lai spoke to the media, saying, "As one of Singapore's premier riverfront destinations, we are proud to bring some of the world's most entertaining street performers, well-loved characters from Nickelodeon and world-renowned stand-up comedians to Clarke Quay to provide fun and entertainment for the whole family. A wide range of restaurants will add to the buzz with thematic and delectable offerings that are sure to delight visitors of all ages."
When it comes to ways of spending your school holidays, we're certainly hard pressed to find a better option.
For additional information, as well as ticketing and scheduling details, please visit Singapore Festival of Fun's official website.
Get all the latest travel stories from Zafigo. Follow us on Facebook, Twitter, and Instagram.