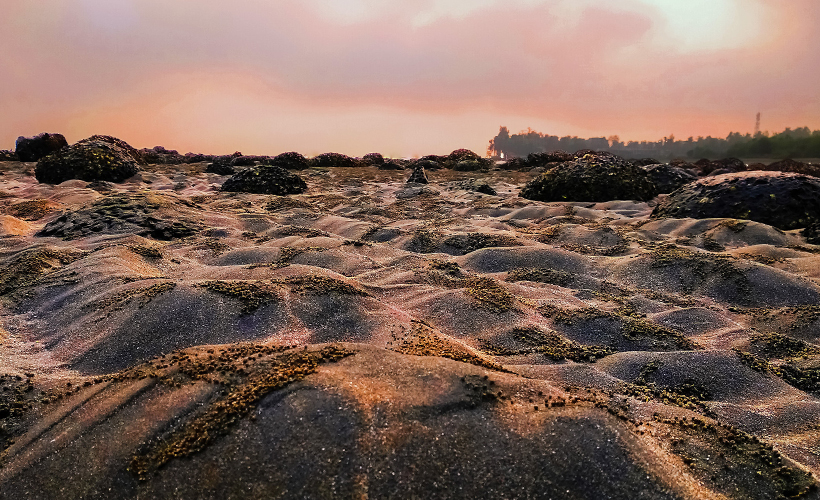 Bangladesh is the home to the longest natural beach in the world – 125 kilometres to be exact! This gem of a beach is called Cox's Bazar and is a popular tourist destination amongst Bangladeshis. However, many visitors also opt to travel to Saint Martin's Island that's about nine kilometres south of Cox's Bazar to visit the Teknaf Peninsula or Teknaf Sea Beach. Saint Martin's Island is also the only island in Bangladesh surrounded by coral.
This beautiful island is a mere eight kilometres west of the northwest coast of Myanmar and is quite small. St Martin's Island is also so tiny that it's only about eight kilometres long and one kilometre wide for the most part and known locally as Narical Gingira or Narikel Jinjira.
It's easy to walk from beach to beach on this island but rickshaws are also available for those who prefer to take it easy. A number of hotels and restaurants cluster around the jetty in an area called Narikeldia. West Beach, found by going through a small village called Uttarpara, is the nicest place to stay on St Martin's Island.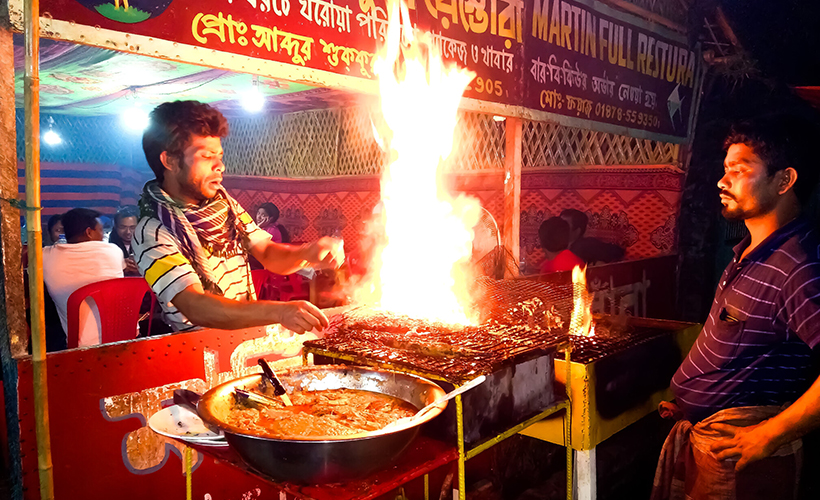 Consider stopping by the village for a bit. Sample the local fare in their bazaars or just observe the laidback lifestyle. There's a pretty lagoon in the middle of Uttarpara too that connects to the ocean when the tide is high. Fish landing sites are also found in this area.
Meanwhile, coral reefs are located about 10 to 15 kilometres northwest of the island. There's a fairly shallow channel between St Martin's Island and the mainland and low tide exposes some small, sheltered pools with living coral colonies. Explorers will find a mangrove on the southern tip of the island.
One of the must-dos while on St Martin's is snorkelling as the crystalline waters are teeming with marine life. However, if you're a beach bum, that's okay too. The sunrises and sunsets here are equally as spectacular.
A number of endangered species of turtles nest on the island while a number of recently-discovered species of fish can be found in the surrounding waters. Olive ridley, hawksbill, and leatherback and loggerhead turtles can be spotted around the island.
Local populations are cashing in on the tourism industry and sometimes offer visitors bits of coral to purchase as souvenirs. Please do not buy into it. This has resulted in a loss of around 25 per cent of the coral reef in the past seven years with current conditions around the island being less favourable for regrowth. Visitors are encouraged to observe environmentally-friendly and sustainable practices while visiting the island.
It's easy to see why St Martin's Island is one of those small, off the beaten track places that travellers dream of visiting. The island is only open to tourists during the months of November to February. There is a Sea Truck that departs to the island each day at 10am and returns to the mainland at 3pm.
30548, 30490, 29603
Get all the latest travel stories from Zafigo. Follow us on Facebook, Twitter, and Instagram.