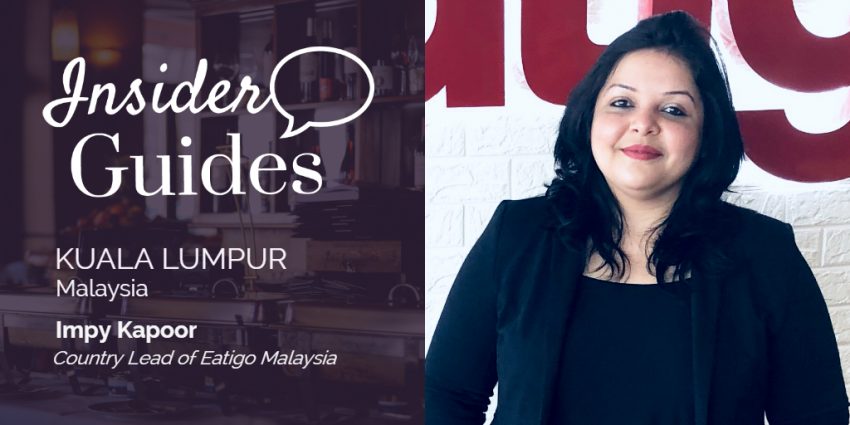 Impy has been in the service industry for 10 long years, travelling all over to help brands ensure that every customer experience is top-notch. "A love for varied cuisines and foods is a prerequisite in my line of work," says the Country Lead of Eatigo; an online restaurant reservation website and app whose only mission is to assist in filling hungry stomachs.
Having been with the food start-up since their early inception in Bangkok, Impy is now permanently based in Kuala Lumpur, acquainting herself with the local food scene while adding more restaurants to Eatigo's growing list.
The foodie and travel junkie shares some of her favourite restaurants in the Klang Valley where you can sit down to a fulfilling buka puasa (breaking of fast) meal with your family and friends this Ramadan:
Spices at Furama, Bukit Bintang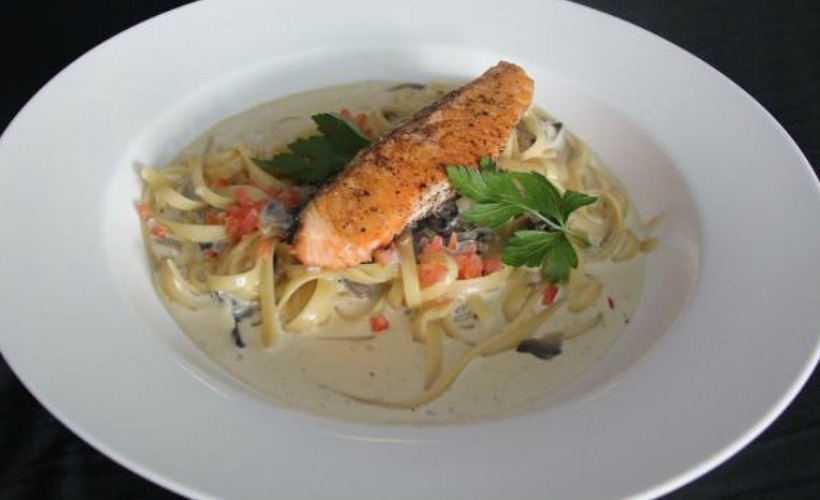 Get a culinary experience at the Furama, Bukit Bintang with flavours from around the world. The hotel's on-site restaurant offers everything from delicate Asian delights to western cuisine by experienced chefs. Among the dishes available are the Farmer's Chicken, fettuccine novello, and their signature nasi goreng (fried rice). The restaurant has a seating capacity of 180 people, ideal for large family meals and gatherings.
The Ramadhan Buffet at Furama Bukit Bintang is RM105 per person.
The Sultani at Flamingo Hotel, KL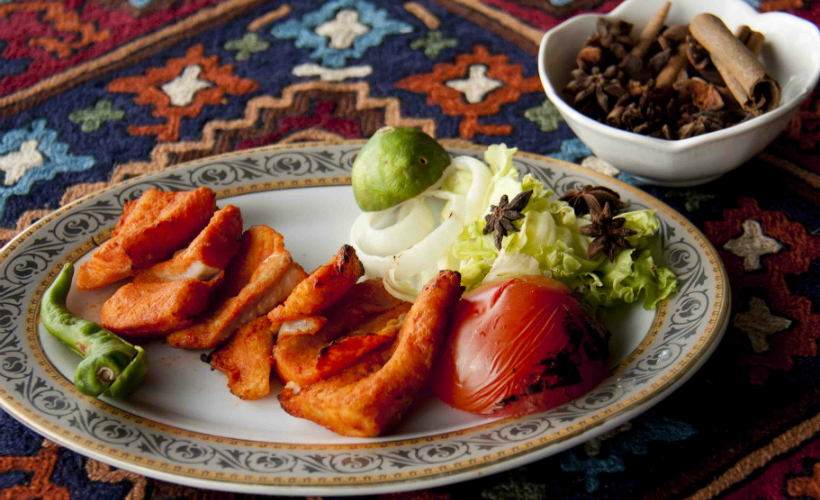 From northern Indian fare to traditional Moghul delights, The Sultani promises diners a deep-dive into the world of flavours and spices from India's northern territory. Tuck into signatures like spring chicken tandoori, sultani kofta (meatball) and mutton Mughlai boti kebab. Given its location right by the lake, The Sultani is a great spot for couples with its air of calm and romance.
The Ramadan Buffet at The Sultani's Ramadan is RM65 per person.
The Mill Café at Grand Millennium, Bukit Bintang
A modern lifestyle restaurant with vibrant open show kitchens, The Mill Café serves up an extensive selection of Asian and Continental delights. Choose from their innovative a la carte menu or lavish buffet spread which highlight the Kuala Lumpur's most tantalising delights including braised lamb shank, nasi lemak (fragrant rice dish), congee, nasi goreng with seafood and mixed vegetables, Cantonese style noodles and more.
The Ramadan Buffet at The Mill Cafe is RM158 per person.
Saddle Coffeehouse at Bukit Kiara Equestrian & Country Resort
The newly-renovated Saddle Coffeehouse located within the main clubhouse of Bukit Kiara Equestrian & Country Resort takes diners on a walk down the memory lane. Throughout the holy month of Ramadan, the restaurant's buffet spread will showcase over 100 authentic kampung-inspired (village) traditional dishes that are reminiscent of rich Malay culture and heritage. With a minimalist interior, the restaurant now sports additional space, making it the perfect place to host a Ramadan feast.
The Ramadan Buffet at The Saddle Coffeehouse is RM70 per person, for members of Bukit Kiara Equestrian & Country Resort and RM79 per person, for non members.
Tonka Bean Café & Deli at Impiana KLCC Hotel
Along with being a stylish and contemporary bistro with excellent alfresco dining options, the Tonka Bean Café & Deli is offering a spread this Ramadan quite unlike any other. Along with local delights like fish head curry, kambing golek (roast mutton), mee goreng mamak (fried noodles), and nasi goreng kampung, the deli is offering a splash of fresh seafood on ice,  as well as special flavours from Baskin Robbins to end your feast on a sweet note.
The Ramadan Buffet at Tonka Bean Café & Deli is RM140 per person.
Terapung D'saji KL at Titiwangsa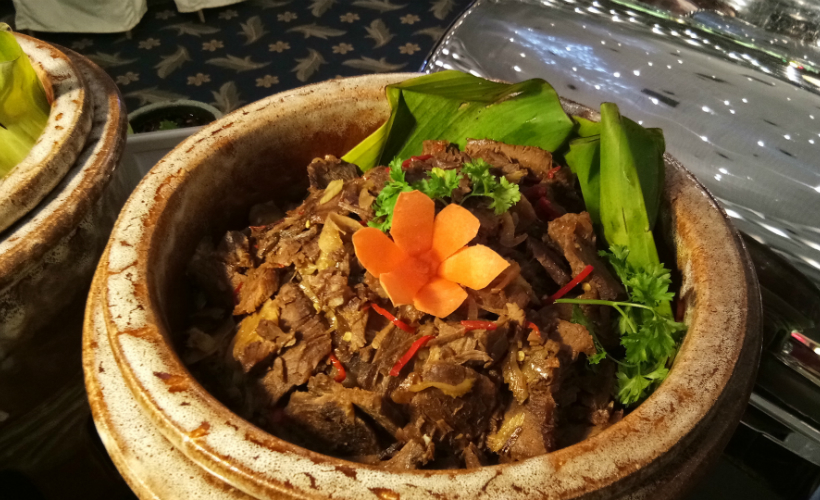 Enjoy a unique buka puasa experience at Restoran Terapung D'Saji KL in Titiwangsa, where diners feast in a floating restaurant set in the middle of a pond. What makes the dining experience even better is their ASEAN buffet spread, which includes Vietnamese kuey teow phad (stir-fried rice noodles), and a Laos-inspired steamboat, along with other local delights.
The ASEAN Buffet at Terapung D'saji is at RM85 per person.
Lake Cempaka Villa, Bangi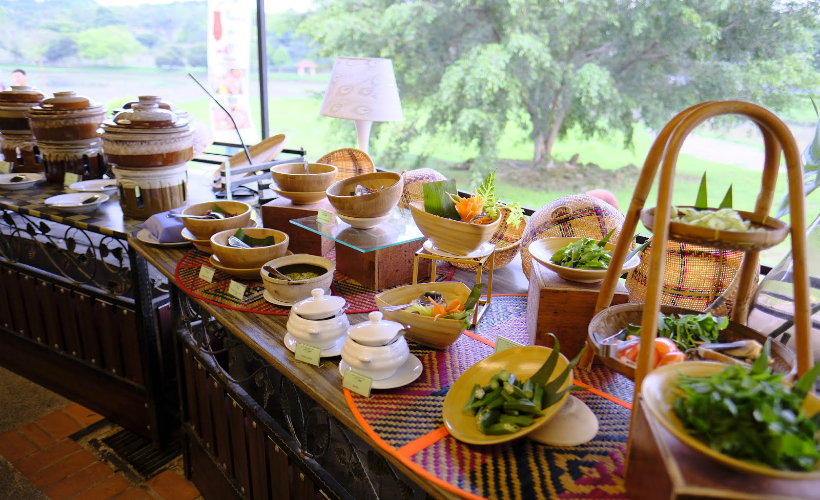 Often an ideal location for a wedding dinner, Lake Cempaka Villa in Bangi is offering more than just a stunning view. Just an hour away from KL, this restaurant has an all-you-can-eat Ramadan buffet that's pocket-friendly. It features a spread of Javanese favourites, creamy soups, aromatic laksas (spicy noodle soup), kambing golek with black pepper sauce, local delights including freshly made mamak mee and kuey toews, and mouth-watering kuih (traditional Malay cakes) for a sweet ending. The restaurant is also equipped with suraus (prayer rooms) for those who wish to pray during the fasting month.
The Ramadan Buffet at Lake Cempaka Villa is RM58 per person.
Editors' Note
All the restaurants mentioned here are available on the Eatigo App. You can book a table using the app to score great discounts on all your bookings. Eatigo offers time-based discounts of up to 50% every day at all of its participating restaurants, and has seated over 5 million diners at more than 2,000 venues across the region.
Get all the latest travel stories from Zafigo. Follow us on Facebook, Twitter, and Instagram.