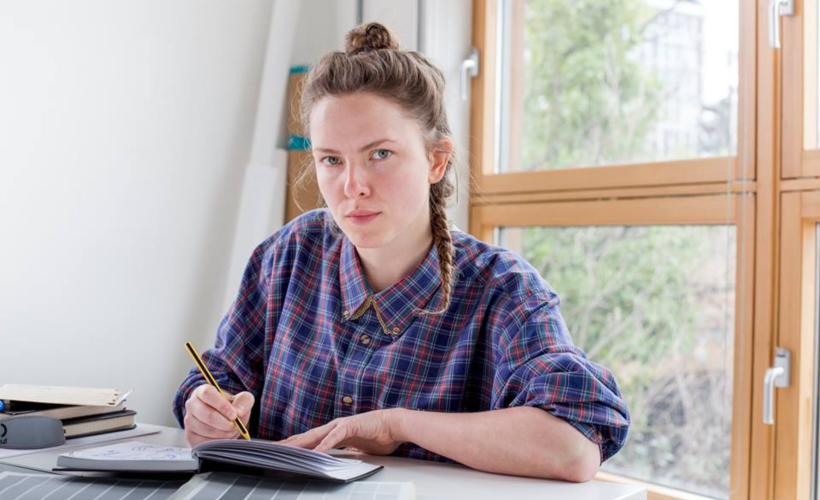 Like many people, Sarah Giblin has been using backpacks since she was a young child, and understands well the pros and cons – including the fact that we've been carrying them wrong this whole time. "The idea that all backpacks are the wrong way round, that the person behind you can get into your backpack more easily than you can, struck me one day," Sarah recalls.
The Scotland-born lass has worn many different hats throughout her working life, including that of a classical singer performing across Europe, and as a journalist in Germany. Being a bag designer was not on the cards for her, but the idea of the 'backwards backpack' wouldn't go away, so Sarah kept putting pen to paper for a year "until it became clear this is genuinely a backpack that will make travel safer. It's anti-theft, it gives you peace of mind, and means you won't lose anything – all without a single lock. And it doesn't exist."
She quit her job, spent six months working on the prototype, and launched a Kickstarter campaign. Thousands of backers helped raise enough funds to enable the initial production run, giving birth to the RiutBag, which then went on to break even in under 20 months. In 2016, it picked up the coveted A'Design Fashion and Travel Accessories Design Award.
Sarah tells Zafigo about her journey from an everyday backpack user to an award-winning backpack creator.
Were you a regular backpack user prior to starting Riut?
"I've used a backpack since I was about six years old. I used one every day for primary school, secondary school, and university. I had a brief stint of using a handbag, which I found in a second-hand shop in Paris. I quite enjoyed it, but it was stolen at Heathrow Airport, so I reverted to a backpack thereafter."
"Up until 2015, I was always on the lookout for my perfect backpack: Black, minimalistic, and simple, without heavy branding. I'd never considered that a backpack could also be more secure until 2014. It's amazing to be able to create a backpack which works for me and so many other travellers. These days, I travel more than ever, so it's great to have my ideal backpack, improved with all the RiutBag user feedback, and one that's secure too."
You took six months to work on the prototype, what were some of the earliest challenges you faced?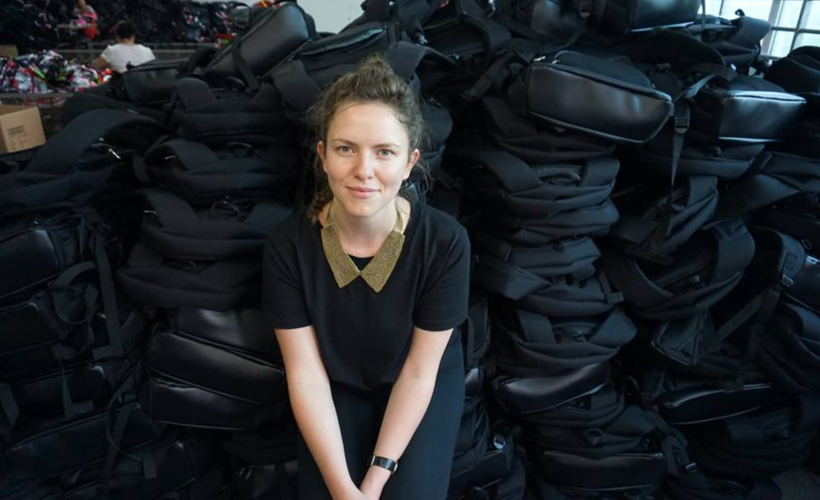 "There's no way of knowing whether your prototyping will actually lead to a viable product. Prototyping shows you all the problems your brain has ignored. That's why it's such an important first step."
"The backwards, anti-theft design wasn't the problem. It was making sure that I was making a secure backpack for other travellers, not just for me. That meant getting real time information from travellers, asking them what features they want, considering whether their needs are really what all city travellers want, and then building them into the design."
"From the beginning, I wanted to use the best, longest-lasting materials. That helped a lot of decision-making. Other sticking points were which colour to make the RiutBag (which I solved with survey answers), how thick to make the straps, which base materials we should use, and how to cushion the laptop best."
What features were omitted/added after getting feedback from the first round of testers?
"There were two key issues I could fix straight away. One: People wanted a more compact backpack that was either super slim, just to carry a laptop on the commute, or a slightly smaller day-to-day backpack. I slimmed the original RiutBag down from a 20-litre backpack to 15-litre and 10-litre backpacks, for everyday travel and laptop commuting, respectively. Those are the R10.3 and R15.3 designs you see today."
"Other problems which came up included these: where there was more than one RiutBag in a flat, house, or travelling together, people were picking up the wrong ones. Also, bike riders and pedestrians said they wanted the option to be visible at night. I decided to fix both in one go, but it took two steps."
"First, I asked one production of RiutBag users to test four coloured bands that they could attach to their RiutBags. This allowed them to personalise and add a flash of colour to their RiutBags. They were a hit, so I created the final versions – coloured on one side with reflective material on the other, so you can choose from three options (plain, with colour, or reflective). I also made a few material changes, adjusted the range to black, looked for new solutions to holding the laptop in place, and worked on the internal pocket system."
It says on your website that you check every bag personally. That must take up an awful lot of your time!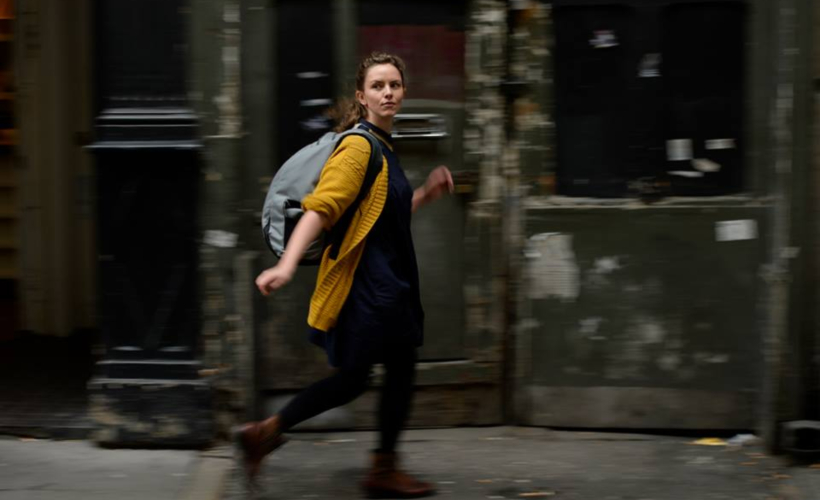 "Yes, I personally check every single RiutBag in existence. It's the ultimate quality control; and the best way to work with the production line team and directors to get the designs as I want them."
"As each production is completed, I sit at a table in the factory and check each RiutBag, zip by zip, seam by seam. I've met and signed off every single RiutBag before you see it."
"For a production of 2,000 RiutBags, that's a minimum of 50 hours. In reality, I check many of them twice, three times, or even four times before they're complete, which means 2,000 RiutBags takes closer to 80 hours. Allowing for time to eat and sleep, I take about 10-14 days checking each production."
"I check the last RiutBag with the same discipline and standards as the first. The factory was stunned that I wanted to do this at first. But now, they know that's how I work, and makes us all better at creating these designs and makes the RiutBag better too."
I see five models on your website, which was the first and how do they differ from one another?
"The first-ever editions of the secure backwards backpack RiutBag, made for the Kickstarter backers, are all sold out and with RiutBag users around the world. You spot them every so often on eBay. I only sell the latest models."
"On www.riut.co.uk, you can see two main categories of RiutBag: Those for laptops and international travel, and then super light RiutBag Crush stuff bag or daypack. All of the current designs are based on the original, but they've been shaped and redesigned with user feedback."
Would you consider offering the bags in colours or with prints?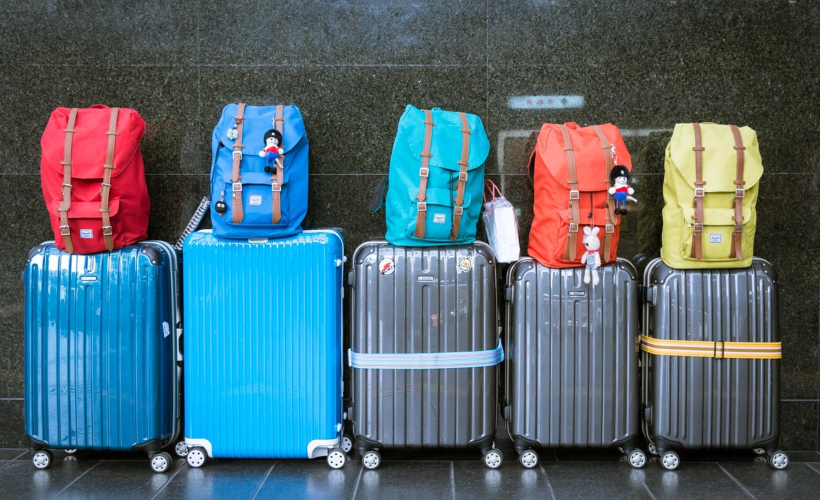 "Most people travelling through cities are carrying phones, tablets, laptops, cards, and a bit of cash. Anyone looking to steal something could go for any bag and find something of worth in there. So which bags do they go for? The ones that stick out, with clear contents, with clear entry points, not easily noticeable to the wearer."
"With this in mind, RiutBag is built for secure, smart and simple urban travel. I built the RiutBag to be the highest quality backpack, which lets you move inconspicuously and almost unnoticed through the city. That means, I make minimalist designs, in dark urban tones. These designs are also most appropriate for a professional work environment."
"It's my job to think about everything that a backpack can do for you while you're travelling. I'm not going to do anything to put the safety of your belongings at risk."
What about one that's designed for women?
"It's a myth that women are more concerned about theft than men. In busy cities, men and women are equally concerned about theft. So this backpack is made for any person who wants to remove the stress of thinking about theft in cities. It can give anyone peace of mind."
"As a female designer, traveller, and business owner, I'm very aware of the female RiutBag user. RiutBags are highly adjustable to fit smaller, broader, shorter, and taller body sizes. The chest strap is fully adjustable – up, down, and in width – to allow women to wear them across the correct point on their chest too. Apart from that, backpack users, whether male or female, have the same requirements."
"I built the RiutBag to be smart enough for work for business women and men, secure, and unisex, with great size adaptability. Through my experience of the world, reading feedback from men and women, I consider the male and female experience in travel."
Please share some tips on choosing the right RiutBag.
"The slimmest, R10, is a laptop backpack for commuting or for long-haul flights, when the rest of your luggage is checked in. It's slim enough that you sit down on the train with it still against your back."
"The R15 is a standard backpack size which suits most people's daily needs. It's just over 15 litres. I've used the R15 for a two-week journey (packing light) around Morocco. It doesn't have much space for souvenirs, but still, it worked."
"Today, the newest design is the RiutBag X25. This is something I never imagined I'd create when I first started. It's multifunctional, acting at times like the R10, the R15 or a much larger 25-liter backpack. It's convertible, changing from compact to expanded modes using a unique folding system."
Get all the latest travel stories from Zafigo. Follow us on Facebook, Twitter, and Instagram.