Travelling is one of life's greatest pleasures if planned and done right. Otherwise, it can be the most troublesome of tasks. To avoid it from turning into the latter, here are 10 essential things to consider packing for safety and convenience when you head off on your next adventure.
Portable travel door lock
An important question many travellers have is how to keep safe while sleeping. One answer: a travel door lock. A portable door lock prevents an unwanted key entry to your room as it provides additional security brackets to accommodate multiple entry doors.
What it does is secure loose-fitting doors with large gaps. Its installation is simple and requires no tools. First, place the security bracket into the door latch pocket and turn the doorknob around. Next, close the door so you can lock the bracket into its place. Finally, place the security bars, then your door is secured.
Power backpack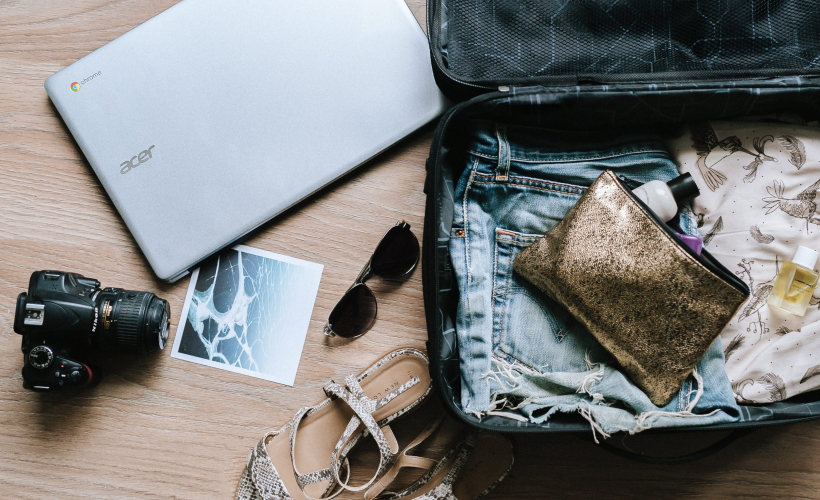 If you're the kind of traveller who loves bringing along all their gadgets, you'll also probably need to keep them constantly charged while on-the-go. Invest in a good power-supplying backpack that allows you to charge up to three USB devices simultaneously at a fast speed.
Carrying one with a laptop-friendly compartment, external zipper pockets, internal/hidden pockets, and built-in cable routing channels are all additional plus points to help you keep your contents organised, within easy reach, and protected. Most power backpacks are made from a 210D Polyester, so it's strong enough to handle a heavy load.
Bluetooth tracking device
Even the most careful traveller can sometimes misplace or lose their stuff. Thankfully though, Bluetooth tracking devices exist. Bluetooth-enabled trackers can be connected to your phone, and if something of yours with a tracker attached were to get lost or be stolen, you can monitor its whereabouts on your device.
Some tracker apps also allow you to set off an alarm when it detects your missing item is nearby; when you've misplaced your keys in your room, for instance. With a tracking device like Tile, if someone else takes your luggage and it goes out of Bluetooth range, you can just expand the search using the Tile Tracker app in the Tile community that consequently, through its crowd-finding feature, lets other people help you locate the lost item.
Hammock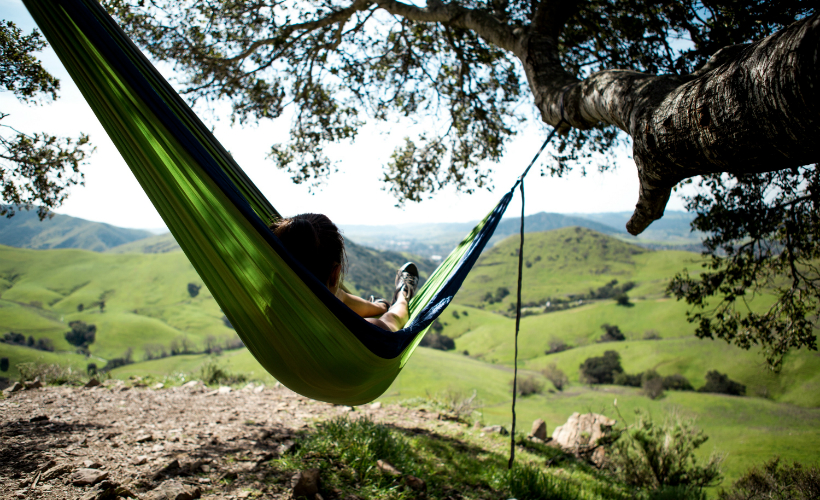 If you're hiking and want to have a peaceful sleeping space, you can always bring a hammock with you. With the limited space available in backpacks, you'll need something that can provide comfort while not taking up that much space. Enter, the hammock. It's not bulky, it's comfy, and it provides you with a cosy surface to sleep on.
Travel health kit
Be certain and knowledgeable about the place(s) you are planning to visit and whether you'll have access to health supplies and care while there.
To be on the safe side, bring your own travel health kit. Make sure to include antidiarrheals, a nasal decongestant, antihistamines, and medicine for fever or pain. One can never be too sure as to what will happen during a trip, so it's better to be ready whenever you feel any kind of illness coming on. If things get worse or serious, always seek professional medical help.
Foldable bag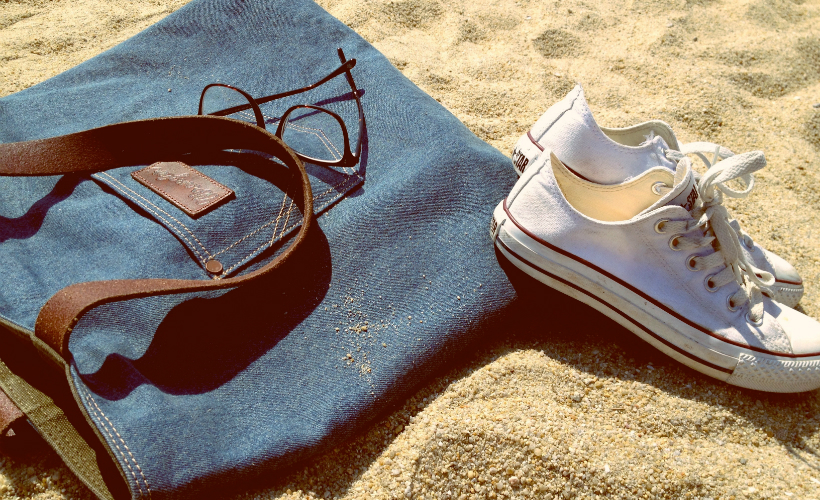 A foldable and reusable bag has convenient (and fashionable) uses while travelling. You can use it as your daypack when your backpack is too big, as a container for groceries, or as a bag to hold extra souvenirs when you've bought too much.
It has long straps, long enough that you can wear it not only as shoulder or hand bag, but also as a cross-body bag. Also, its pouch can be used to hide extra money. What's more, you can just easily slip it in your pocket and use it for many things. Say 'no' to plastic!
Collapsible bottles
These reusable containers have a sturdy grip sleeve that allows it to keep its shape. In other words, don't expect it to suddenly collapse mid-sip. The cap is also leak-proof and the silicone is easy to roll up and store. It's a total space-saver too, since it won't require much space for storage when empty. To top it off, it comes with a handy carabiner so you can easily attach it to your bag.
Menstrual cup
The bad news is that there are some places where you might find it a challenge to purchase tampons or pads. Now, the good news is that you don't need to bother bringing either of the two.
Instead, having a menstrual cup will do. It comes highly recommended by many women travellers, nowadays. They're washable reusable cups that collect, rather than absorb, menstrual flow, and offer up to 12 hours of leak-free protection. It's cheap, odour-free, super comfortable, and easy-to-use.
Multi-purpose footwear
Instead of bringing multiple types of footwear with you on holiday, such as trail running shoes, sandals and other shoes, why not try use multi-purpose footwear? Doing so will save space in your luggage and lighten the load.
Most multi-purpose shoes are waterproof, so they're perfect for wet, muddy, and cold environments. Also be sure to find one that's comfortable and right for you — like these best army boots — especially if you're going to be walking a lot or on your feet for extended hours.
Travel jacket hoodie
This travel jacket hoodie has 10 pockets to hold all your necessities and prevent you from frantically looking for them in your bags. It also has a drink pocket and an ergonomic pain-free inflatable neck pillow that can be blown in two seconds and deflated quickly.
This awesome jacket won't let you neglect your beauty routine either, and comes with built-in adjustable face and eye masks, so keep your skin clear and free from irritation. You'll also find side hand gloves and an inside hand warming pocket! With this, you know for sure that you're ready to go.
Get all the latest travel stories from Zafigo. Follow us on Facebook, Twitter, and Instagram.