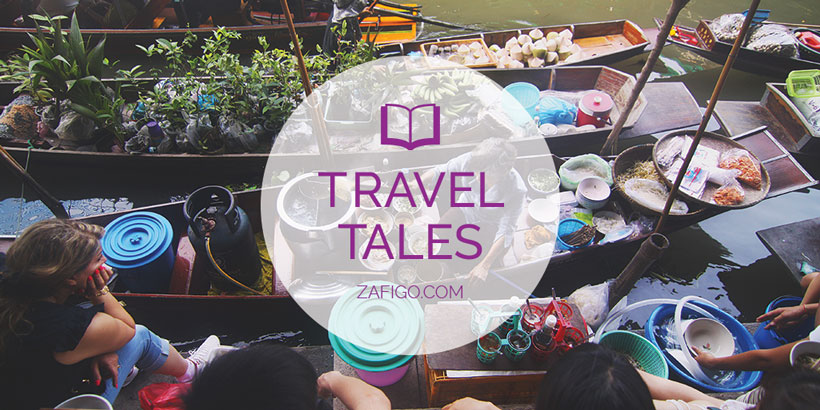 "You're going to Iran? Isn't it dangerous?" – This is the most common reaction you will get when people hear of your travel plan. Decades of economic sanctions and unfavourable portrayal by the media have given the country a poor image. But that's changing fast, thanks to the United Nations lifting international sanctions on Iran last year.
A whopping 18 airlines resumed or launched flights to the country as well, and among them are KLM, British Airways, Lufthansa, AirAsia and Thai Airways. Well-travelled tourists looking for the next emerging location are putting it on their wish list. Here are seven reasons why you should turn that wish into reality:
You will meet the friendliest people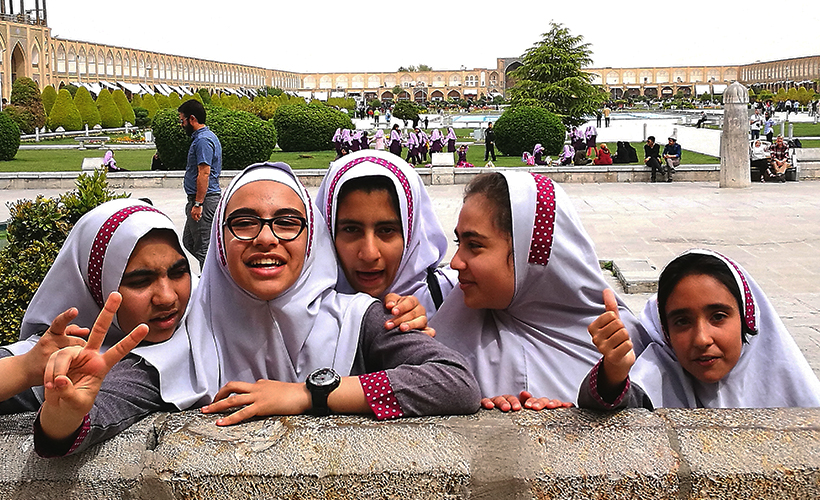 Of the 35 countries I've visited, Iran is the most welcoming, aside from Syria. Most of its people are genuinely excited to meet foreigners and take a keen interest in what visitors think of their country. Chatting with strangers is not uncommon. Don't be surprised if someone walks up to you to say hello, take a photo with you, ask where you're from, or offer you tips on interesting places to visit.
Shereen Teng, who visited Iran with her partner last year, shares her experience, "I have never felt so much at home in a foreign land. The Iranian girls were so excited to take photos with me. I felt like a celebrity!"
It's home to 21 UNESCO World Heritage sites
That's right, Iran has 20 cultural sites and one natural site on the World Heritage list. History lovers will be in awe of Persepolis, the Achaemenid Empire palace complex inspired by Mesopotamian models. It was founded by Darius the Great in 518 BC, took a century to be completed, and was looted and burned by Alexander the Great in 330 BC.
While Persepolis is a relic of the past, Imam Square (also known as Naqsh-e Jahan Square) is still a thriving part of the city of Esfahan. At 560m long and 160m wide, it is the world's second largest square after Beijing's Tiananmen Square, and was built by Shah Abbas I in the early 17th century. The square is bordered by important monuments such as the Royal Mosque, Ali Qapu Palace and Sheik Lotfollah Mosque, so you can spend an entire day here. Stay until evening and wait for the coloured fountains to come on.
Gorgeous Islamic architecture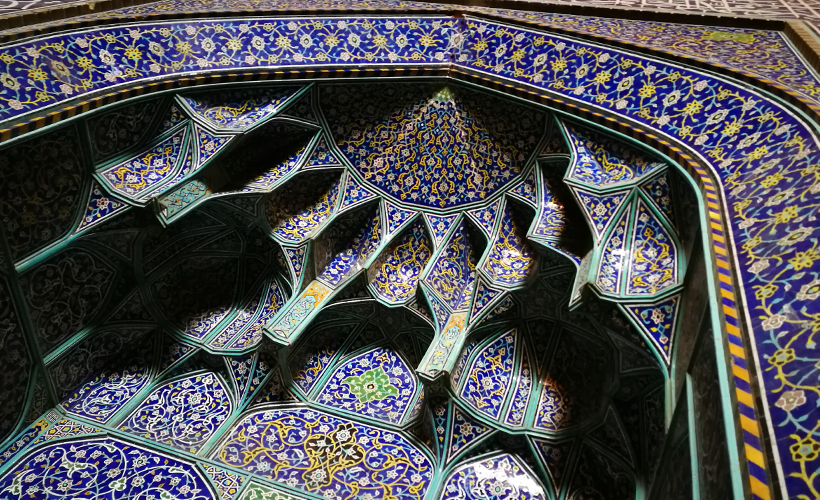 The mosques in Iran are truly a sight to behold. Mind-boggling geometric tilework of blue and turquoise, Islamic calligraphy, brick decorations, sweeping arches, magnificent domes and spacious courtyards feature prominently in their design. All are welcome to enter. Of all the religious places I visited, only the Shah Cheragh Mausoleum in Shiraz required women to wear the chador.
My visit to the Masjed e-Jameh in Esfahan was made all the more special by an encounter with a school group. The teacher stood in the centre of the main sanctuary to demonstrate the call to prayer. The acoustic qualities of the space carried his voice to all corners of the space, loud and clear, no speakers needed.
"In all the religious buildings that I have been to, unless you belong to the faith, you know that you are different and an outsider. With the mosques in Iran, it is their beauty that brings people together," says Swee Chuan, another recent traveller to Iran. "As we appreciate the same values, we forget our differences for that brief moment."
Lush gardens and parks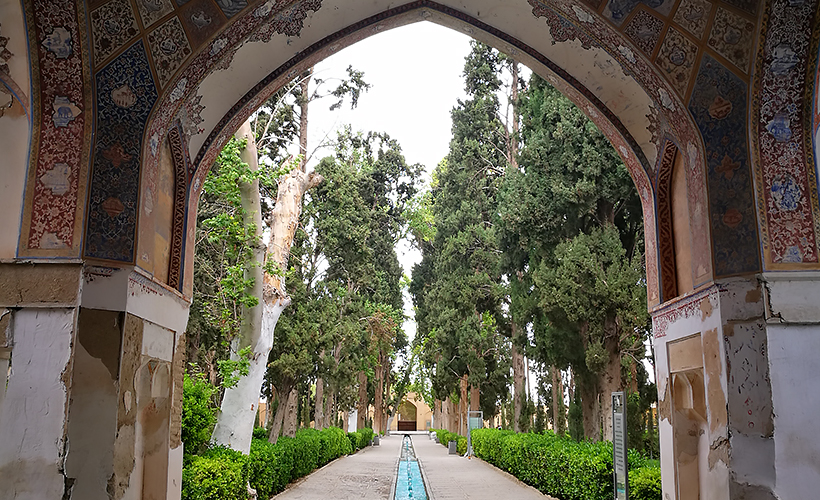 Before I became interested in going to Iran, I had the impression that Iran is all dry and brown. Much to my surprise, there are many pockets of green space in the cities, including the drier parts in the south.
One such place is in Kashan, an oasis city on the edge of the Dasht-e Kavir desert. Fin Garden is a welcome respite from the arid landscape. Designed in the 16th century, the cypress-lined garden is kept green with water from a natural spring that feeds into pools, fountains and the hammam.
City parks are clean and well-equipped with benches, outdoor gym equipment and drinking fountains. A common sight is families picnicking on the grass with baskets of food and drinks, especially at night when the weather is cooler. Iranians tend to keep late nights, so it's not unusual to see people still out and about at midnight.
Bustling bazaars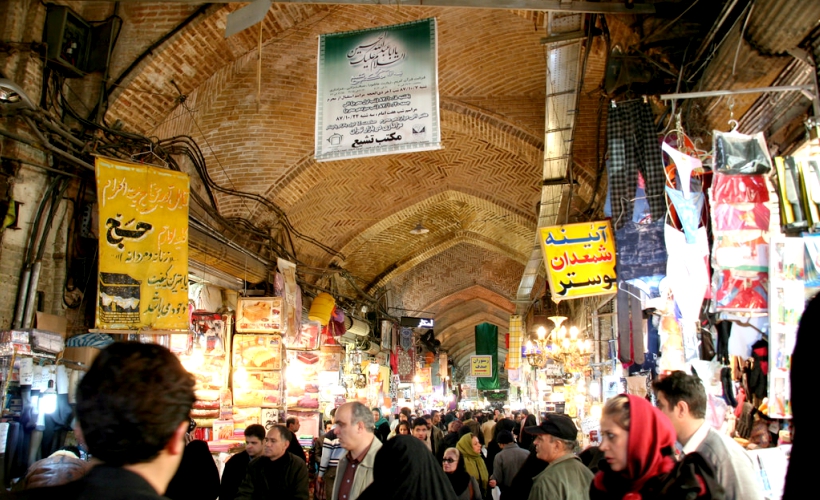 Many Iranians still do their shopping at traditional bazaars. They are a visual feast of colours, smells and textures. You can get everything from spices, dried fruits and nuts to carpets, gold and kitchenware. It's easy to get lost amidst the maze of shops and human traffic (watch out for the hand-pushed carts). Don't know where to turn? Follow your nose. That's how I stumbled upon a spice shop in Kashan that still uses a stone grinder.
If you're all tired out, make a stop at a teahouse. Iran is a tea-drinking country, and Iranians take their tea black with sugar on the side. Fresh dates are often served together. If you can't survive without your daily dose of coffee, bring your own, or get Malaysia's own Alicafe coffee there.
Stay back in time
Ancient ruins, grand palaces and majestic mosques are not the only places to experience Iran's past. Relive the Silk Road era in a caravanserai that once served traders travelling that route. A two-day camel ride (60km) from Yazd the Kerman will take you to the 16th century Zein-o-Din Caravanserai. Restored to almost its original state, it offers simple accommodation on wooden platforms, with Persian carpets covering the floors and adorning the walls.
I didn't get the chance to stay there but got a different experience at another ancient dwelling in the cave village of Maymand. To date, around 400 houses have been identified,123 are intact, and a few have been turned into guesthouses. Accommodation here is simple, with beds carved into the walls covered in soot from fires that burned thousands of years of years ago. Some 70 families still live here and the population fluctuates from season to season.
Instagram-worthy backdrops
If you love to preen for photos to share on social media, make sure your camera has enough memory space! Even if you're camera-shy, you'll be tempted to strike a pose, especially at places like Masjed-e Nasir Al Molk, also known as the Pink Mosque, in Shiraz. Tourists wait at the door every morning to be the first to claim their spot in the sun as its rays stream through stained glass windows. Wear white or any light colours for the best canvas.
How about a mirror selfie in a traditional house built by a wealthy merchant? I gave in to my inner vanity at Khan-e Tabatabei in Kashan as the mirrors made for a beautiful frame. The Hall of Mirrors at Tehran's Golestan Palace features even more extraordinary mirrorwork though unfortunately, photography is not allowed.
But fret not, there are plenty of other photo opportunities in Iran. You can always take some roofies (look down as you point your camera upwards to catch the ceiling or dome above you), wallfies (pose against walls with tiled walls), shoefies (your footwear on tiled floor) and wefies with friendly locals.