As more and more people are able to travel further and more often, popular holidaying spots have the tendency to get a bit too crowded, especially during peak seasons.
Luckily for you, Southeast Asia is home to a myriad of yet-to-be-popularised hideaways. So whether you're a seasoned traveller who's already checked the must-see sights off your list, or you're a newbie to the region and want to avoid taking the conventional route, we've got a list of alternative destinations you should consider:
Indonesia: Try Sumba Island rather than Bali
Only two hours away from Bali by plane, Sumba is part of the Lesser Sunda Islands – it's about twice as big as Bali, but with a significantly smaller population. However, in this case, less is more: its picturesque sandy white beaches and pristine blue waters saves it a spot on many a surfer or scuba diver's list.
The coastal town of Waingapu is the island's largest, followed by the more inland Waikabubak. Waingapu is known for its Night Market, where you can buy handmade weavings, known as ikat. Affordably-priced seafood is also easily found near the town's Old Wharf.
Scattered around the island are the soaring thatched roofs of traditional homes, a unique sight that'll leave you in awe. If you're beach-bound, head to Tarimbang Beach near Waingapu, or Mandorak Beach, a secluded beach that looks out over a charming blue lagoon.
Myanmar: Try Hsipaw rather than Bagan
Set in the mountains of northern Myanmar, Hsipaw (pronounced 'see-paw' or 'tee-bor') follows a slower pace than the rest of the world. Take a break from the rat race and enjoy the unspoiled nature surrounding you.
Here, you can trek through the hills and explore cascading waterfalls, sprawling farmland, rejuvenating natural hot springs and the warm hospitality of locals. Learn more about the Shan culture and try their special regional dishes.
Laos: Try Champasak rather than Luang Prabang
The sleepy town of Champasak in the southwestern Lao province that shares the same name was once the seat of a kingdom that spread as far as Thailand. One of its top attractions is Wat Phu, a UNESCO World Heritage Site comprising the fascinating Khmer Angkor ruins considered to be the finest outside of Cambodia.
Set on the western bank of Mekong River, Champasak has a rich cultural heritage that includes ancient temples and French colonial architecture. About 5 kilometres south of the town just down the river is Wat Muang Kang, the oldest active Buddhist temple in Champasak. Across the river to the east lie the Dong Hua Sao National Biodiversity Conservation Area, the coffee plantations of Bolaven Plateau and Xe Katamtok Waterfall.
Thailand: Try Mae Hong Son rather than Chiang Mai
The remote northern province of Mae Hong Son borders neighbouring Myanmar and has a capital bearing the same name. Here, you can clearly see the strong Burmese influence.
Most travellers who know about it are those interested in completing the Mae Hong Son loop, a scenic travel route weaving through the province's mountains.
The town lies in the shadow of Wat Phrathat Doi Kongmu, a Burmese-style monastery with two ornate white chedis. Another iconic sight are the matching Shan-style wats of Wat Jong Klang and Wat Jong Kham, built next to Jong Kham Lake. While you're here, you should also drop by the Karen tribe villages.
Philippines: Try Camiguin Island rather than Boracay
While small in size, Camiguin Island has it all: lush jungles, colourful coral shoals, refreshing waterfalls and food so yummy, you'll want to gobble it all up! Located just off the coast of Bohol, the island still has active volcanoes that you can hike up, like Mount Hibok-Hibok and Mount Vulcan. You can then cool off under the rushing waters of Katibawasan Falls or Tuasan Falls.
Dive into the underwater paradise of Burias Shoals, where you can come across a variety of marine wildlife, like tiger fish, clownfish, puffer fish, crabs and more. Off the island's coast is a little hidden gem: White Island. Surrounded by reefs and azure waters, you can pretend that the sandbar is your private desert island.
Cambodia: Try Kratie rather than Siem Reap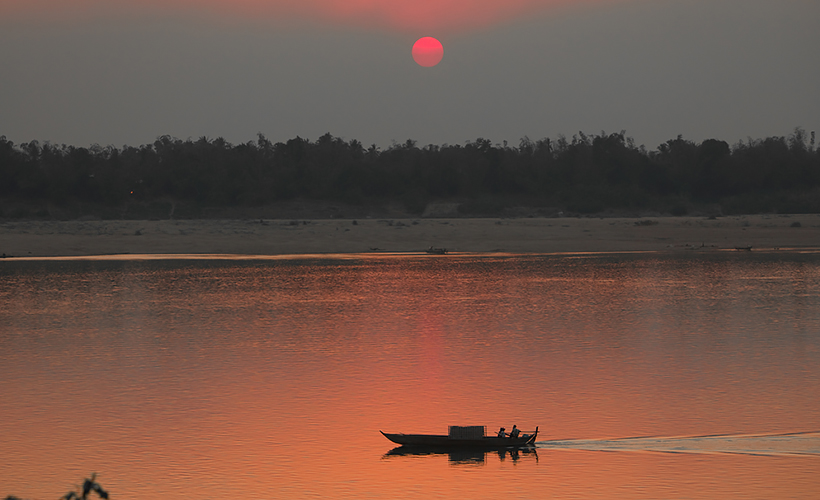 Kratie (pronounced 'kra-cheh') is a sleepy, remote town that has remained relatively untouched by time. Its historical French architecture was spared from bombings during the war, so many still stand today for you to admire. But the main draw of the area are the rare Irrawaddy dolphins residing in the river near Kampi, a town about 15 kilometres north, where you can hire a boat to catch the pod of dolphins at play.
If you like to cycle, you can rent a bike in town and take it on the ferry headed to Koh Trong, a small island stationed in the middle of the Mekong River. Here, you can take a leisurely ride around and get a true feel of the Cambodian countryside. At the end of the day, find a good spot to bask in the last rays of the sun. With vibrant pinks and purples colouring the sky, Kratie is said to have some of the best Mekong sunsets.

This story was originally published on Traveloka.
Zafigo republished this story in full with permission from the author to hopefully bring the story and the author to a larger audience, simply because good authors and stories should be read by as many people as possible! If you are keen on Zafigo republishing your stories that will be of interest and useful to women travellers especially in Asia and the Middle East, please get in touch with us at info@zafigo.com.
Get all the latest travel stories from Zafigo. Follow us on Facebook, Twitter, and Instagram.