Hipster cafes are aplenty in Hong Kong, but the best ones are usually the lesser-known cafes tucked away in the most unexpected places. While tourists flock to the usual coffee chains for a cup of coffee, trendy locals and long-time expat residents park themselves at the mushrooming independent cafes that allow them to spend a quiet yet pleasant afternoon without breaking the bank. Here's a peek into the top 5 best-kept hipster secrets as recommended by the Hong Kong Tourism Board:
1. Café Hillywood
Blink and you might just miss it! This hearty little café is so hidden that only eagle-eyed hipsters would be able to chance upon it. Located just across the street from Hong Kong Bowling Green Club, Café Hillywood quickly became a favourite hangout spot for locals due to its comfortable setting and their handmade pastas.
For those who enjoy good music and fancy art, this basement bakery café is the place to be as it occasionally holds art exhibitions and small concerts.
Where: 152, Austin Road, Tsim Sha Tsui, Kowloon | Open: 3PM – 11PM (Mon – Fri), 12 Noon – 11PM (Sat and Sun | Tel: +852 2762 1727 | Website: www.cafehillywood.com
2. Elephant Grounds @ WOAW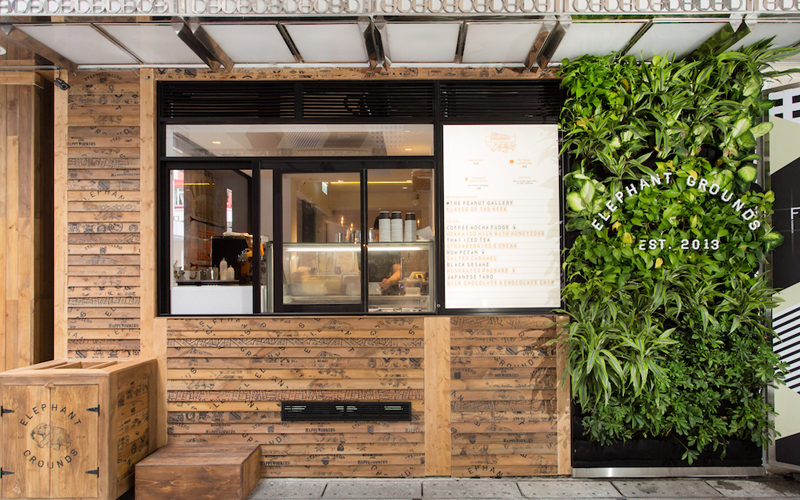 Renowned style icon Kevin Poon and his longtime friend Gerald Li combined their love for coffee to launch this independent coffee shop within WOAW Concept Store on Gough Street last year. With crispy white walls and minimalist wooden furniture, Elephant Grounds has become a common ground for hipsters to enjoy a cup of joe made from single origin beans through siphon and French press brewing methods.
The café also features healthy lunch items, a wide selection of pastries and their signature in-house creations such as the waffle ice cream sandwich, available only on weekends.
Where: 11, Gough Street, Sheung Wan | Open: 11AM – 9PM (Mon – Sat), 12 Noon – 7PM (Sun) | Tel: (+852) 2253 1313 | Website: elephantgrounds.com
3. NOSH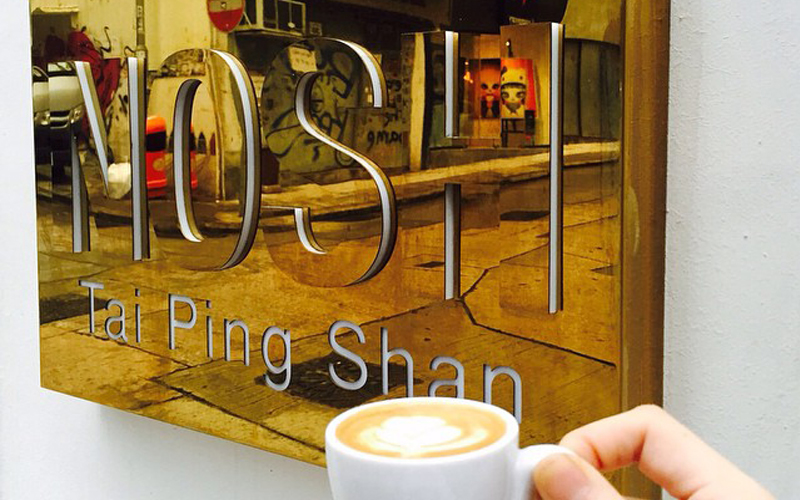 Located in the heart of Tai Ping Shan, this chic neighbourhood café was established by Swedish Entrepreneurs, Arne and Helen Lindman who have numerous businesses and projects around Hong Kong. Coffee isn't NOSH's forte, but hipsters are coaxed into spending their time at this café because of its Scandinavian chic design.
Another pull is its impressive blend of classic European flavours and refined pastries.
Where: 11, Upper Station Street, Sheung Wan | Open: 8:30AM – 6PM (Tue – Fri), 10AM – 6PM (Sat & Sun) | Tel: +852 2559 8508 | Website: www.nosh.com.hk
4. Teakha Tea Café
This unpretentious alley-café will knock you off your socks with its impressive range of teas and top-class little cakes. Get immersed in its charming and cosy ambiance while having a cup of tea with their exquisite range of desserts, like their signature Matcha cheesecake, and Osmanthus & Okinawa Black Sugar Chiffon.
Unassuming yet full of surprises, Teakha is a cosy gem of a place that promotes a "simple, happy, sustainable lifestyle."
Where: 18, Tai Ping Shan Street, Sheung Wan | Open: 11AM – 7PM (Mon – Fri), 9AM – 8PM (Sat & Sun) | Tel: +852 2858 9185 | Website: teakha.com
5. Artisan Room
Crafty coffee can be found everywhere, but nothing beats Artisan Room for being the only café in Hong Kong that serves drinks brewed with centuries-old Costadoro coffee with a 3.5 feet Gothicism Cold Brewer. The team behind the new hip café showcase their delicate craftsmanship with premium coffee that are best paired with its wide range of savory and sweet éclair or cakes.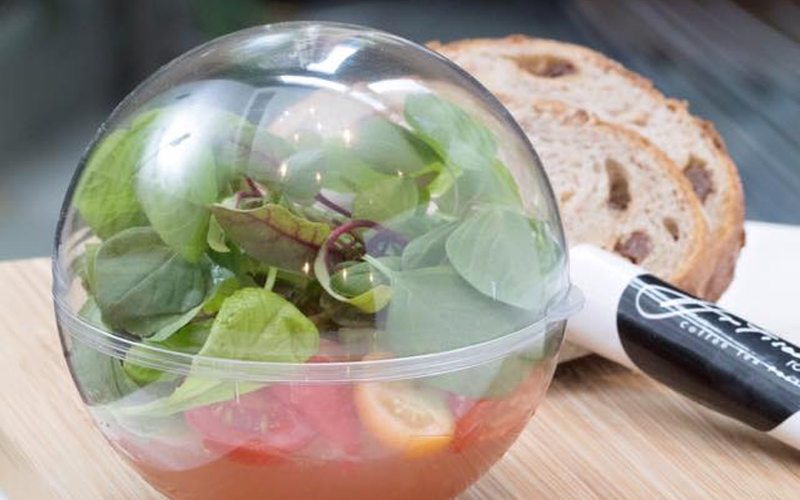 With great music and quality coffee, the cafe has since become locals' favourite social spot as sunlight pours onto the café through the storefront windows.
Where: 8/12 South Lane, Shek Tong Tsui | Open: 7.30AM – 7.30PM (Mon – Sun) | Tel: +852 2656 3198 | Website: fb.me/artisanroomhk

Read Next: