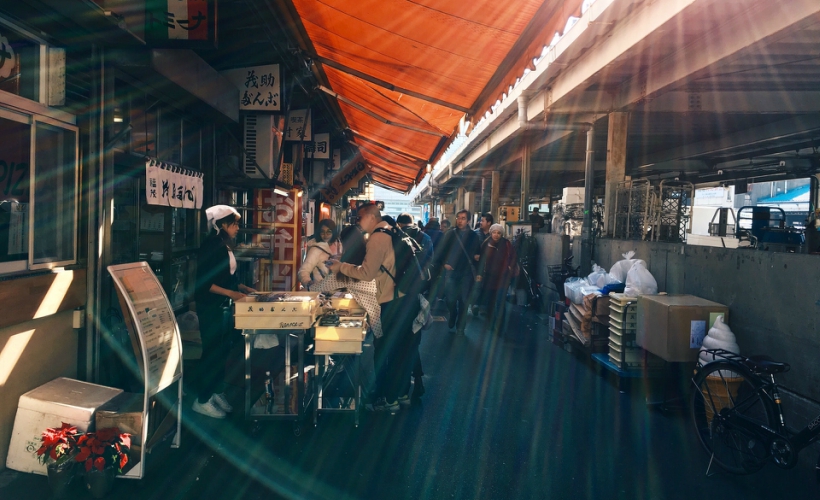 You never really know what you'll find in a dark alley in Penang. Just kidding, alleyways are generally generously lit thanks to the abundance of night markets in the Pearl of the Orient. You see, beyond a rich history and mouth-watering street food, the little nooks and crannies of Penang play host to an array of unique shopping experiences;
Batu Ferringhi Night Market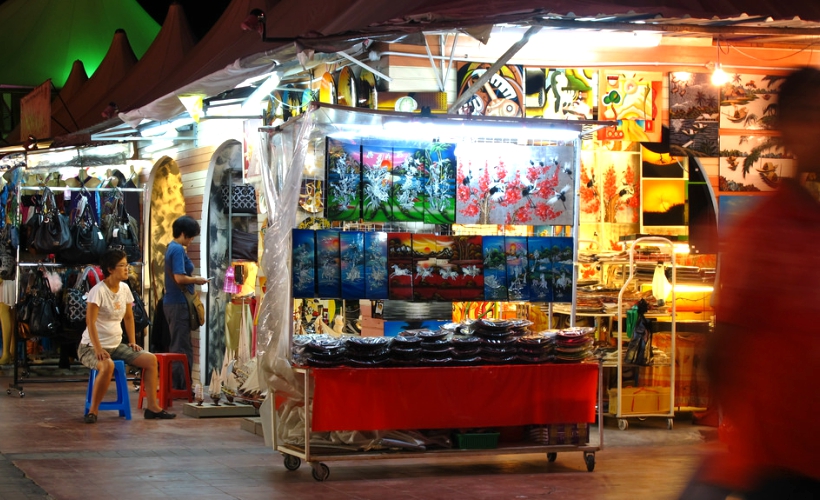 The sun is scorching and the air is dank with the seaside breeze. That doesn't stop tourists and locals alike flocking up the long and winding Batu Ferringhi strip though. In the day, the world class resorts provides an arena for the best beach experience complete with naked sand, reflexology by the sea, and a multitude of watersports, but when the sun starts to to dip, roadside traders roll out their carts and the street truly comes to life as a bustling Asian bazaar. You'll find knockoff luxury goods, pirated CDs, DVDs, football jerseys, local souvenirs, arts, crafts, and food. So much food.
Located at Jalan Batu Ferringhi.
Operates daily from 7pm onward.
Lorong Kulit Flea Market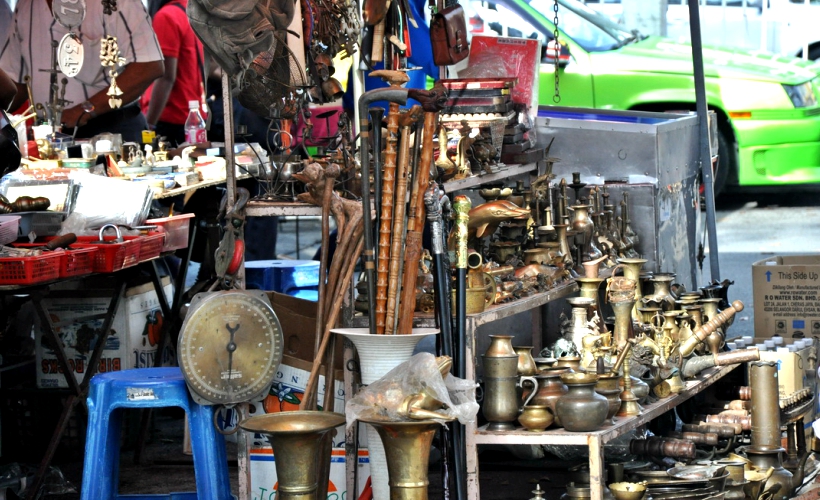 Let's say you have a demand for unusual items ranging from vintage binoculars to copper door handles. The Lorong Kulit Morning Flea Market is now on your must-visit list in Penang. Not only does the market have stalls that sell an eclectic mish mash of knick knacks ranging from lethal-looking hunting knives to Mickey Mouse figurines, Lorong Kulit Flea Market is a great place to grab a bargain on pretty much anything and everything. Vinyl records, vintage bicycle parts, pre-loved clothes and books, spiced snacks, local fruits and vegetables, you name it and they probably have it. Just be sure to arrive early and be ready to rummage. Your motto for the morning will be, 'One man's trash is another man's treasure.'
Located at Jalan Dato Keramat.
Operates daily from 6am to 1pm.
Market Street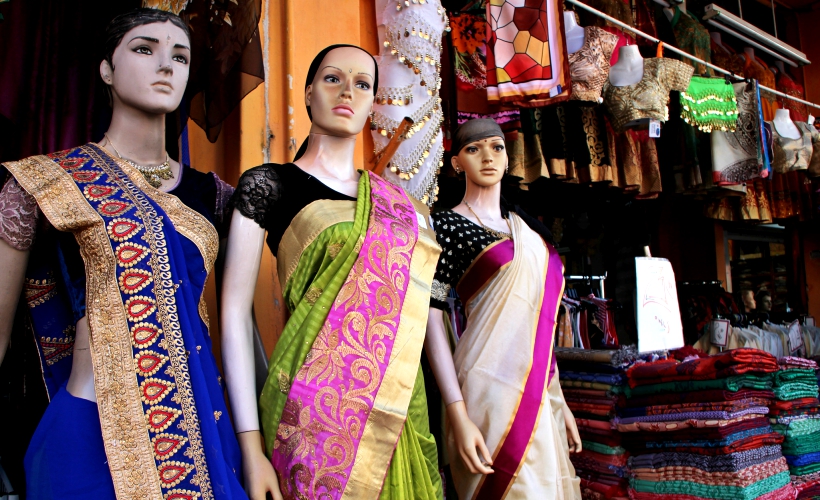 As an avid traveller, you'd probably be interested in taking a stroll down streets the likes of Chennai, Mumbai, or Delhi. You'd want to haggle for the price of spice, stumble across brass and glass bangles, and feel like royalty spoilt for choice with embroidered sarees and sherwanis everywhere. And you can. Right out of the comforts of Market Street in Penang. Named after a market which was established by Indian emigrants, the strip on the island is commonly known as Little India. More shops than stalls today, Market Street sits within the core zone of the George Town World Heritage Site. If you're looking to experience one of the pivotal ingredients in the melting pot of culture that is Malaysia, Market Street is a given.
Located at Lebuh Pasar, George Town
Shops operate daily
Jelutong Night Market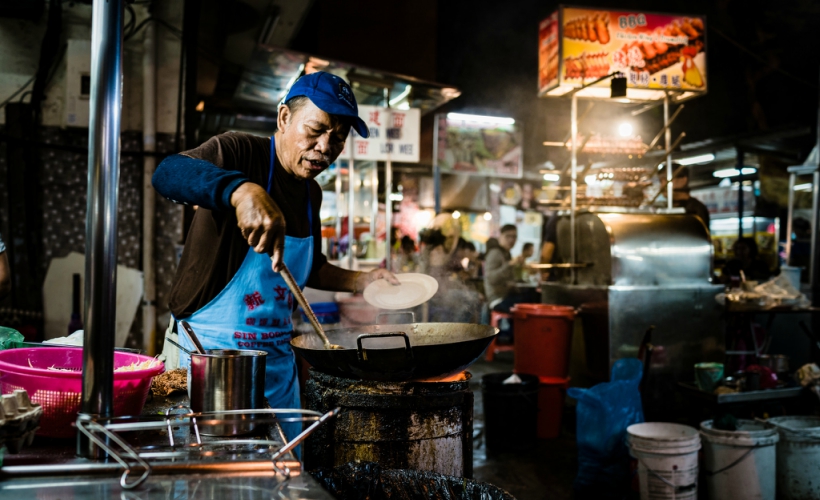 End your reading journey right here and skip to the next article if you see anything you won't enjoy at a warm stuffy night market that has its own website;
— A U-shaped food haven featuring over 100 stalls.
— Famed local delicacies like char koay kak, rojak, and laksa.
— Other nourishing cuisine like assorted sushi, stinky tofu, and pork burger.
— Delightful desserts like egg tarts, ice kacang, and mua chee.
— Drinks, fruits, and exploration aplenty.
Still here? Yeah. We thought so.
Located at Jalan Van Praagh, Taman Dega Green, Jelutong.
Operates every Friday from 7pm onward.
ZafigoX Bazaar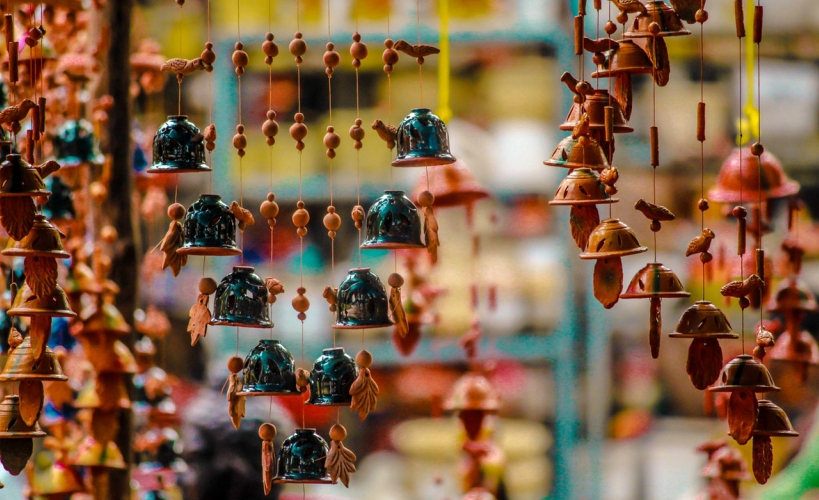 Indoor vs. outdoor. Day vs. night. Food vs. everything else Penang has to offer. When it comes to picking a market to indulge in, decision making can get a little tricky. So maybe just say 'yes' to every opportunity. Like the indoor bazaar where you can feast on all of Asia's most glorious selection of local fare. Think Tarot & Runes Divination providing reading and guidance, OLFAC3 with their signature scents, handmade embroidered items from Eri Ateliar, independent book publisher Clarity Publishing, and many others setting up shop in The Royale Chulan, Penang. In short, a proper local flea market with air-conditioning.
Located at Boustead Hall, Royale Chulan Penang.
Operates from 10am onward from the 29th to 31st August 2017.