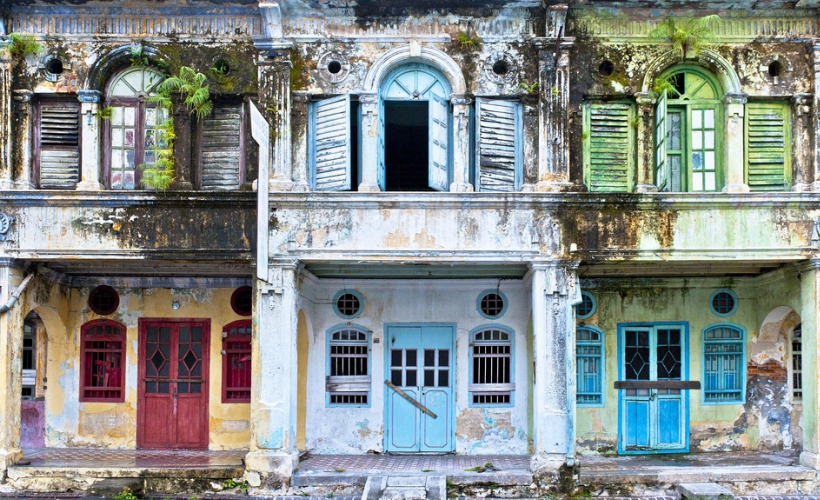 An idyllic island town and state in northwest Malaysia, there's much to love about Penang like its glorious street food and numerous UNESCO World Heritage sites. The 'Pearl of the Orient', as Penang is also known as, has long been a popular tourist destination for both local and international visitors, making getting there relatively easy, wherever you're coming from. Here, we list the ways:

BY ROAD
If you happen to be in Malaysia's capital city of Kuala Lumpur (KL), getting to Penang by road is a leisurely four-hour drive with toilet or snack breaks. It's roughly 360 kilometres away from the capital and you can either drive your rental car there or hop on a bus. Opting to take a coach can be slightly longer, so you may want to plan your activities for well after your expected arrival time.
Malaysia's North-South Expressway connects Penang to major towns and cities along the peninsular's west coast. So even if you're not coming from KL, expect the drive to take about four to five hours with toll charges in between (you can check for exact toll charges here).
Penang's main entry point from the mainland is an area called Butterworth, and when you're there, you may choose between taking either one of two bridges to get to Georgetown – the Penang Bridge or Second Penang Bridge (Sultan Abdul Halim Muadzam Shah Bridge). Toll charges of each bridge are RM7 and RM8.50 respectively. Another option, should you wish to take the scenic route, is by driving onto one of the many regular ferries from Butterworth that will ship you across to Weld Quay for a small fee.

BY TRAIN
Interestingly enough, KTMB's ETS Service is the fastest train in Southeast Asia with top speeds of 160 kilometres per hour. What this means is that it's a quick and comfortable way to get to Penang.
KTMB is Malaysia's national rail company, and connects major cities to each other by rail, with the North-South line originating/terminating in Johor and going all the way up to the northernmost part of Malaysia, near the Thai border.
However, the ETS line starts at Gemas (southeast KL) and goes all the way up to Padang Besar (north Malaysia). We suggest hopping aboard one of the daily ETS commutes between Kuala Lumpur (KL Sentral Station) and Butterworth which takes a mere three hours and 52 minutes. The trains are new, clean and have all the necessary amenities such as on-board toilets and a snack bar.
What's important to note is that the ETS stops at Butterworth, which is still on mainland Malaysia, but a part of Penang state. The rail station is next to the ferry pier to Georgetown, so while connectivity is easy, you'll still need to walk over and ride the ferry to get to the island. Click here for schedules and ticketing.
BY PLANE
The Penang International Airport is Malaysia's third busiest airport and is located in Bayan Lepas, which is on the island itself. Local Malaysian carriers like Malaysia Airlines, AirAsia, Firefly and Malindo operate numerous daily local flights from various other Malaysian cities.
But being an international hub, Penang's airport also has flights operating to and from the following countries: China, Indonesia, Singapore, Thailand, Hong Kong, Japan, the Philippines and Taiwan. See here for a full list of flights and carriers. So expect to see other carriers like Cathay Pacific or Thai Airways present too. Once there, you can take either the bus or train to any other point on the island. For more information about Penang International Airport, click here.