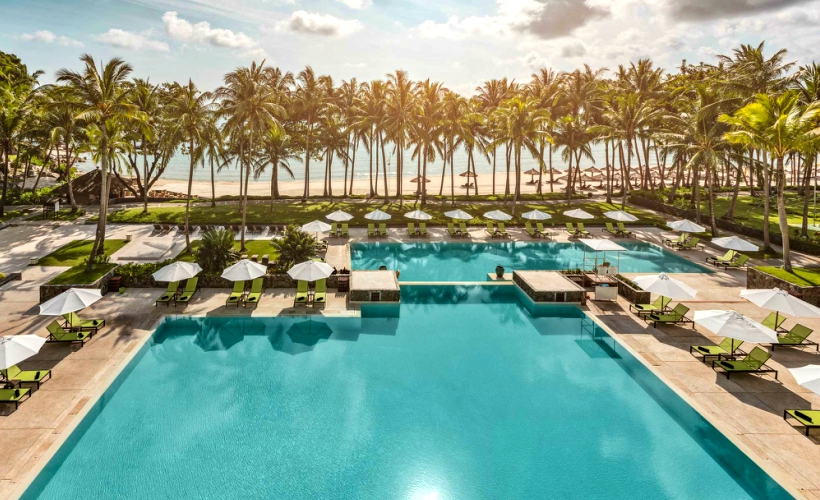 A flight and a boat ride from Kuala Lumpur, the Indonesian island of Bintan is a slice of paradise where beach resorts beckon with the promise of tropical bliss. If you're after a good balance of rest and relaxation with adventure and adrenaline, pack your bags for Club Med Bintan. We spent four days there and found 5 ways to harmonise the senses.
Connect Your Body And Soul
Club Med's Body & Soul programme takes a holistic approach to wellness through a mixture of fitness, nutrition, and spirituality over four days. Each day is colour coded and themed differently – Rejuvenate, Recharge, Rebalance, and Revitalise – with activities and nourishing meals to match.
Rejuvenate with a Sunrise and Soul meditation and end the day with a yoga session while nature provides a natural soundtrack; Recharge through an energetic Tribal Rhythm workout or release excess energy with Osho Reflection meditation. To Rebalance, jam to a yoga-dance-Pilates fusion called Body Art and then learn the true meaning of trust in Partner Yoga. Revitalise with a dip and workout in the pool for Aqua Gym, and listen to your inner voice on a mindful beach walk, barefooted.
Classes are taught by international instructors who will guide you towards making the most of each activity, and are held at various locations around the Club grounds. There's even a dedicated beachfront yoga pavilion that affords soothing sea views. Set amongst the Club's landscaped gardens and chillout vibe, working out feels like a treat rather than a chore.
Spa Your Way To Bliss
No tropical getaway is complete without a blissful spa experience and Club Med Bintan takes care of you from top to toe at their Asmara Spa. Built over rocks and around lush foliage, 'paradise' is the word that comes to mind the moment you step along wooden boardwalks connecting the treatment villas, where wrap-around windows afford uninterrupted views of the sea. Or, depending on the treatment package you choose, you may get to soak in a bath that looks out to the same inspiring landscape. Tranquillity comes in many other forms, from pampering facials to invigorating massages and body therapies that embrace traditional Indonesian herbs and care rituals.
Indulge In Nature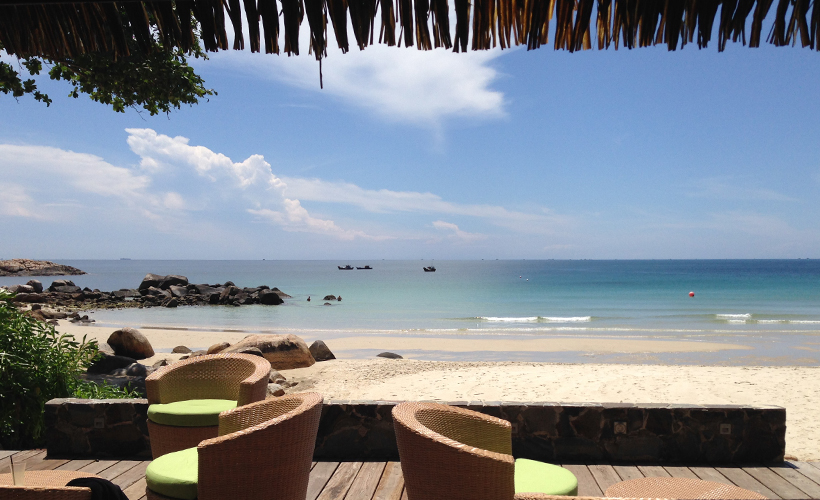 A private beach fringed by coconut trees with waves lapping onto fine sand, an abundance of greens dotting the property, endless doses of Vitamin Sea for your taking and plenty of sunshine all year round – this is nature at its best and you'd want to make the most of it during your stay. What better way to offset the stresses of urban living and discharge the positive ions accumulated in your body?
Sailing, windsurfing, beach volleyball, snorkelling, water polo, kayaking, stand up paddling…there's a long list of outdoor and water sports to take in all that tropical goodness while working up a good sweat.
Exercising in an outdoor setting stimulates the senses in a refreshing way too, as yoga practitioner Nor Soraya Ghazali will attest to. "It's great to be starting my practice by the beach and listening to the gentle waves as they break on the shore. I love the yoga hut that's not too far off from the beach, you get an amazing view of the sunrise," she shares. "The energy is different and the environment is very renewing compared to my usual practice back home."
Fly Through The Air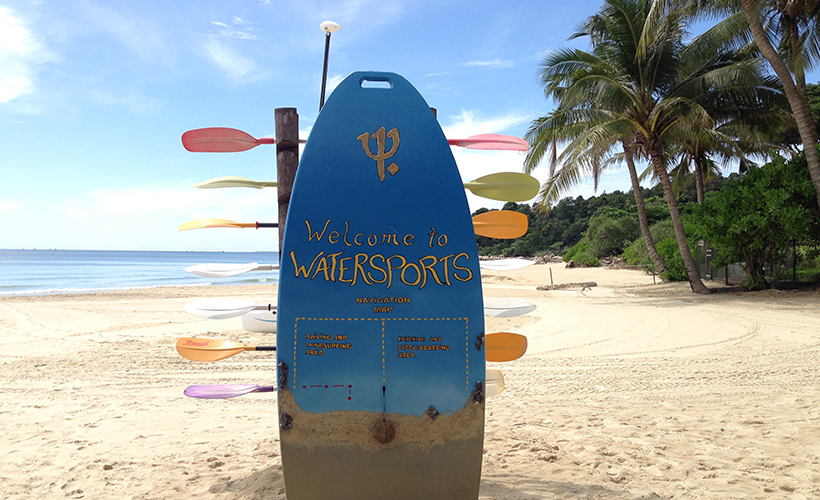 Butterflies will run riot in your stomach and you may feel as if your palpitating heart is about to jump out of you, but once you've done it, you will want to go for seconds! The Flying Trapeze School is indeed a highlight among the Club's extensive sports facilities, and for good reason. It's more than just a physical exertion but a lesson in working through your fear as you brave yourself to step off the platform. Once you get past that, you will savour that soaring sensation of swinging through the air. Now, imagine all your stresses and worries disintegrating along with that carefree exhilaration…
Let Yourself Be Entertained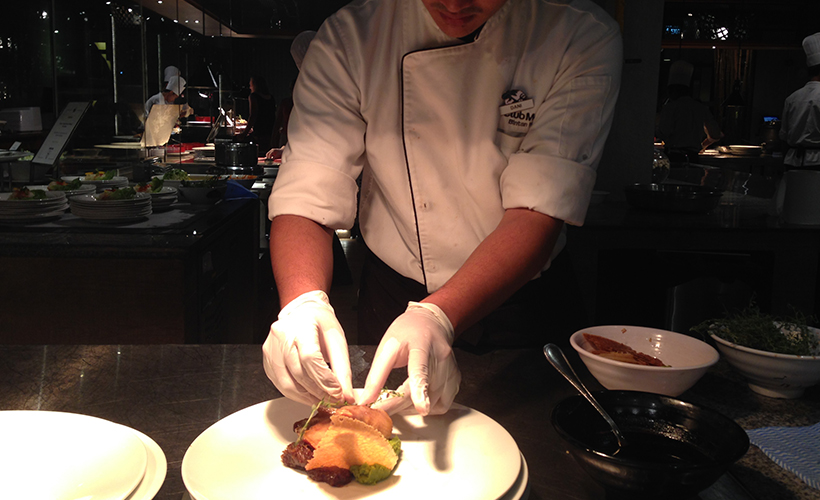 By day, they're everywhere around the Club, coordinating or leading activities and seeing to guests' needs. By night, Club Med's staff, who are known as GOs (Gentil Organisateur), transform into all-round performers as they sing, dance, and act in extravagant theatre productions. They put on a different show each night, from comedic skits to uplifting musicals and jaw-dropping acrobatics. For an hour or so, forget everything else and just be in the moment, allowing yourself to be amused and entertained.
Want to know more? Sign up for Club Med's newsletter for the latest promotions and usual beachy novelties. Or better yet, win yourself a 3D2N stay at Club Med Bintan!