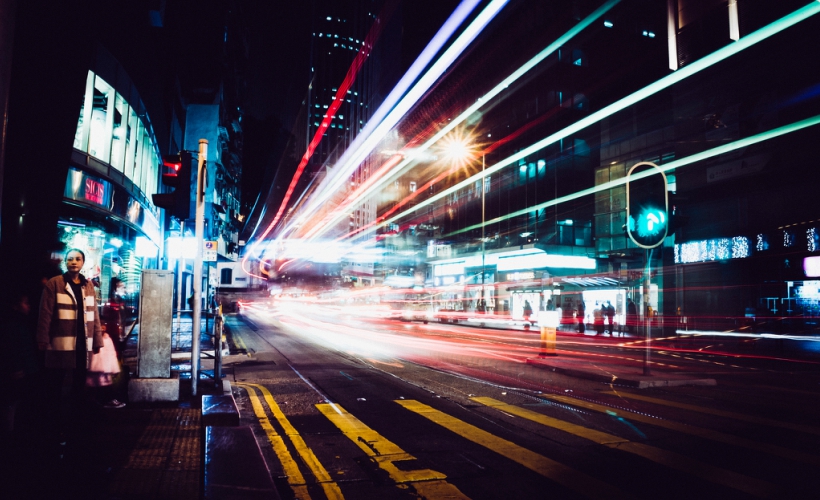 The start of the colonisation of Hong Kong began in an unassuming neighbourhood, now overshadowed by dominating skyscrapers, known as Old Town Central. Here, the past and present continuously merge, coexisting to create a stimulating experience jolting all your senses into the present moment. And what better way to experience a country than with all five senses? Make Old Town Central your go-to neighbourhood, considering the endless history, food choices, aesthetic murals and more.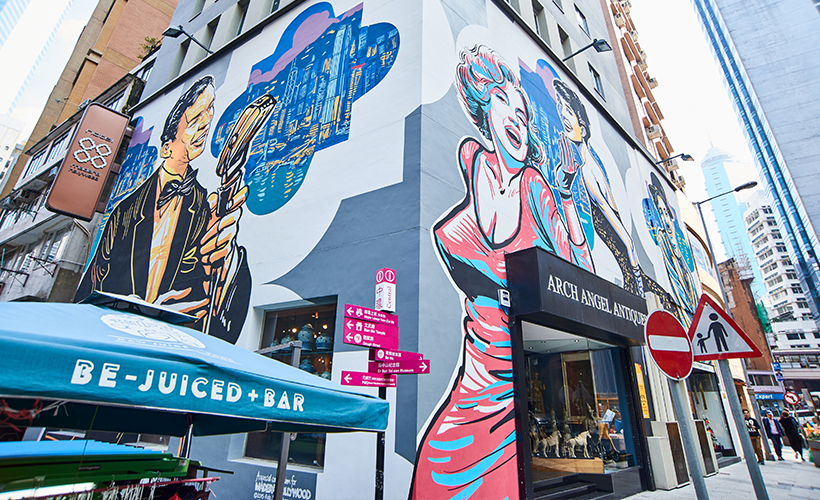 Sight: If you're searching for the perfect Instagram aesthetic then look no further than the historical (and infamous) stretch known as Hollywood Road. Now splattered with provocative graffiti and vibrant murals, Hollywood Road was among the first roads to be built in Hong Kong and is the ideal place to start your adventure through Old Town Central. Littered with art galleries such as the former Police Married Quarters and Cat St Gallery, you will definitely find something for your eyes to feast on.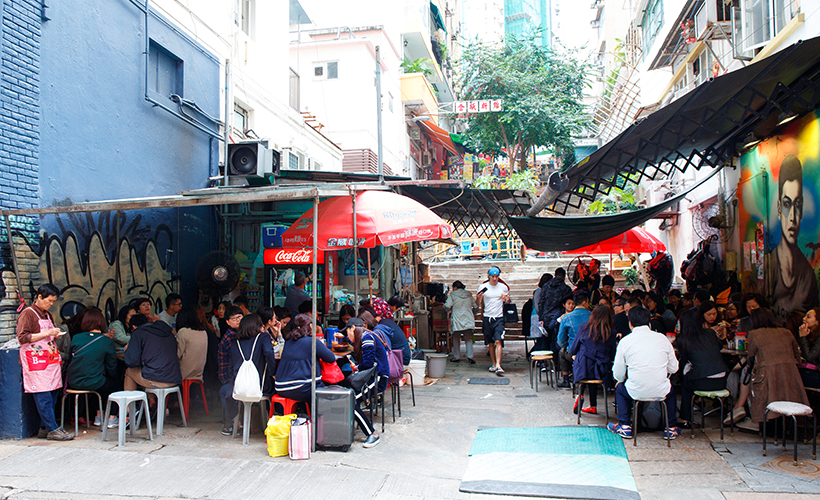 Taste: Foodies, rejoice! Old Town Central has everything and anything in terms of food. If you're keen on the local alfresco dining experience, known as dai pai dong, then visit either Sing Heung Yuen for breakfast or Sing Kee for dinner. However, if sitting on a plastic chair out in the open isn't your thing, make your way to Ho Le Fook for contemporary Chinese cuisine or the ultra-hip Little Bao for (you guessed it) all sorts of baos. If you're not hungry and just craving a drink, then Teakha serves a variety of teas and desserts, while the speakeasy J. Boroski offers customised alcoholic beverages.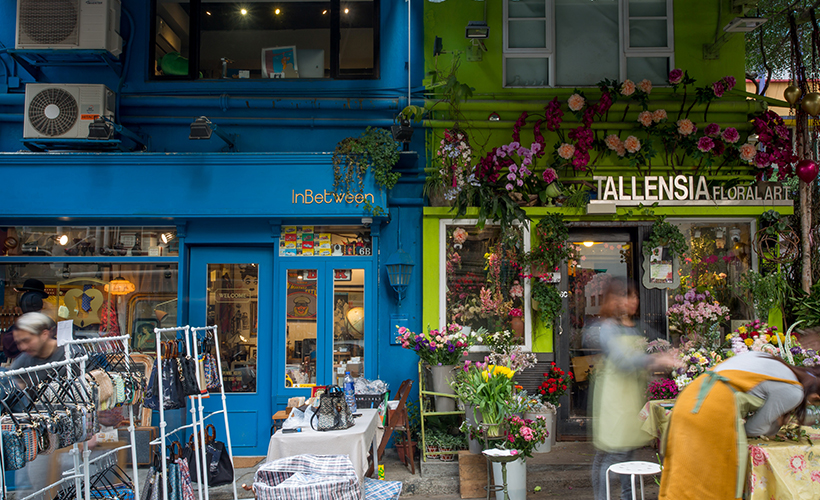 Touch: From antique jewellery to traditional ceramics and the pages of aged books, there is plenty to touch and feel in Old Town Central. For those keen on treasure hunting, begin at Upper Lascar Row and work your way uphill to Tai Ping Shan Street, continuing onto the PoHo and Bridges Street area for endless eclectic choices.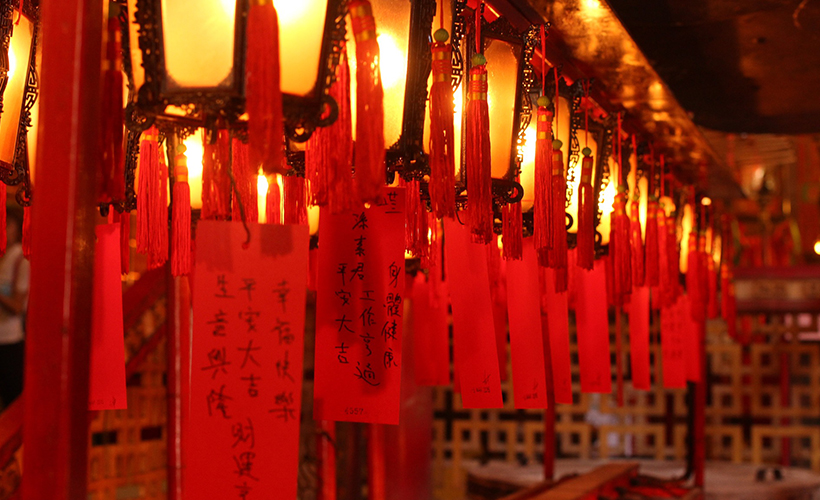 Smell: Besides the tantalising smell of an assortment of local delicacies, the strong smell of incense also wafts heavily through the city's air, leading the curious to the oldest temple in Hong Kong: Man Mo Temple. Dedicated to worshipping the God of Literature and the God of War, this Chinese temple is perfect for a contemplative break or a round of meditation.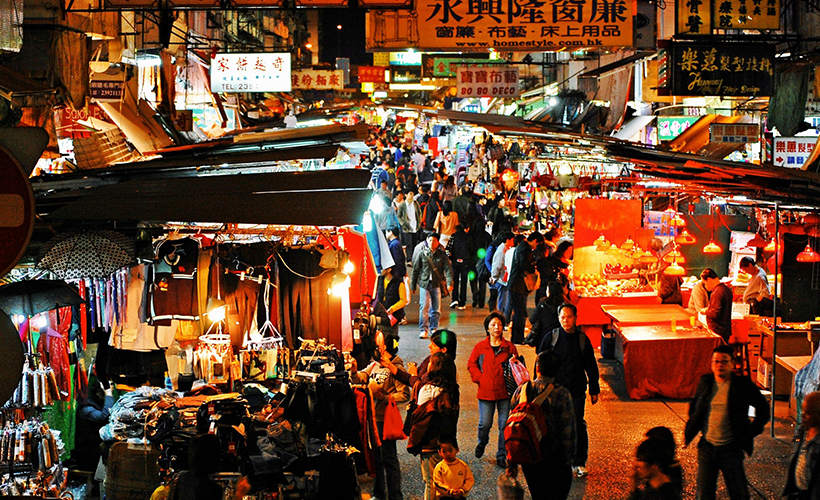 Sound: Known worldwide as a bustling city, it should come as no surprise that you'll find yourself immersed and surrounded by a variety of sounds in Old Town Central; at all hours of the day no less. Haggling is one of the more common noises, and can be heard at full volume in Graham Street Market, where locals venture to buy their daily produce. But if you're looking for something more melodic and you're still in Old Town Central come nightfall, then pop by Iron Fairies for some bewitching live jazz or blues set against steampunk interiors.
Hong Kong, a city of contrasts, has plenty to offer and Old Town Central is just one glimpse into the chaotic yet culturally-rich city that is Hong Kong.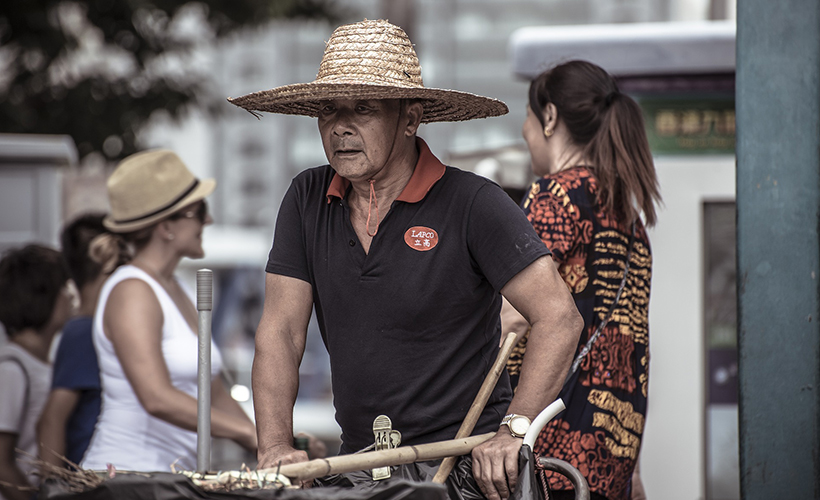 Speaking of which, in commemoration of the 20th Hong Kong Special Administrative Region anniversary, travellers entering the country from now until the 31st of October 2017 are entitled to various exciting deals. Keep your eyes peeled for free special souvenirs from specific attractions or even 20 per cent off purchases and more! Just remember to get your 20th Anniversary Coupon Booklet at Hong Kong International Airport, Hong Kong Tourism Board visitor centres or at hotels upon arrival. For more details, visit Discover Hong Kong.