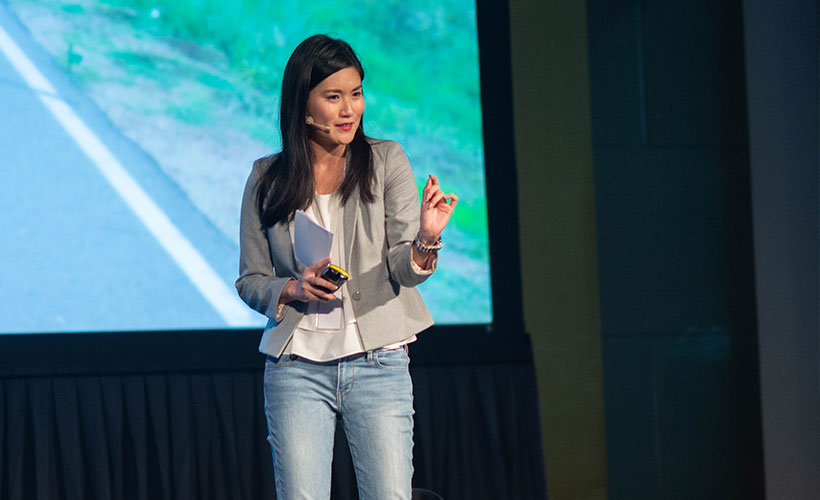 Learning how to overcome trauma instead of going through it.
They say a picture paints a thousand words and at the end of ZafigoX, we had hundreds of thousands to read. We had 11 women from all walks of life share their journey of independent travelling, the lessons they learned while being abroad, the struggles that come with being a solo woman traveller and more; each story gave us new perspectives to see travelling from.
Take Mei Mei Chu, for example, a journalist who discussed how social media has changed the way we travel as everything is one "giant photo opportunity" and her claims aren't a reach by any means.
There are many tours and listicles that focus on 'Instagram attractions' and some spots go as far as marketing itself as 'Insta-worthy'. This raises a big issue: are we travelling for the sake of getting a good photo to show off on Instagram, and if so, what becomes of travelling?
Social media woes aside, Mei Mei also looks back on how visiting her 'impossible destination' gave her the push to travel on her own. She also addresses common questions and thoughts many people have with regards to travelling alone, the most prominent one being is it safe to do it solo, and Mei Mei shares that "every adventure starts with fear, and fear means you're challenging yourself to be braver," and these words hold plenty of weight for the speaker.
Her travels haven't been all sunshine and golden sands, there were a couple of traumatic incidents that took place during her time abroad, some of which she shared during her set at ZafigoX.
Watch her talk entitled 'Not Doing It for the Gram' below:
ZafigoX returns this September 2019. Tickets are being sold from RM350 for a single standard 2-day all-access pass. Buy them today at Zafigo.
30661, 20167, 19682
Get all the latest travel stories from Zafigo. Follow us on Facebook, Twitter, and Instagram.