[slider caption=" || " imgsrc="https://zafigo.com/wp-content/uploads/2020/03/DSC08051_1-1.jpg ||https://zafigo.com/wp-content/uploads/2020/03/eph2.png "]
It is frustrating to know that there are communities without access to safe homes in this day and age. Thankfully though, EPIC Homes has launched an initiative in collaboration with the Ministry of Women, Family and Community Development (KPWKM) to change that; they're building homes for 17 Orang Asli families in Kampung Sungai Kelubi, Rawang.
This community service programme, entitled Malaysian Women Unite, aims to highlight the importance and need for a healthier and more sustainable society. And they're starting with the essential: a safe home. In this effort, both of the aforementioned parties aim to raise a minimum of MYR850,000 (approximately USD193,000) through crowdfunding on Sedunia and corporate sponsorships – and they've recently built their first home!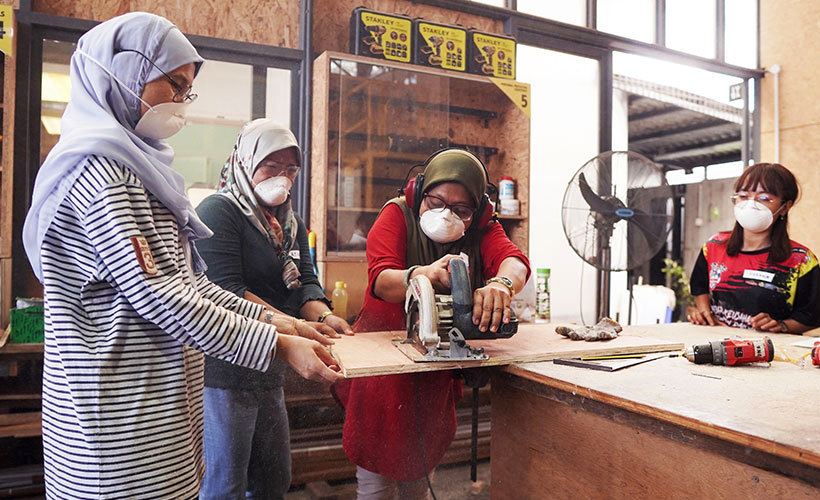 To launch this great initiative, 45 women came together to help build the first home in just three days. With every MYR50,000 (approximately USD11,400) raised – the cost to fund one home – EPIC Homes will call for volunteers to help them build the next home.
See the women in action below:
EPIC, short for Extraordinary People Impacting Communities, was founded in 2010 and began its work through EPIC Homes; a movement that aims to build relationships between the urban and rural divide through the activity of building homes for underprivileged communities. This year's focus is on the indigenous community.
See how you can contribute to the project here.
Follow Epic on Instagram and Facebook for more updates.
Get all the latest travel stories from Zafigo. Follow us on Facebook, Twitter, and Instagram