We walk so far but take only the steps of few.
Anthony Bourdain, however, was one man who did both. He traversed the globe but never did it within the confines of the usual. He went everywhere, saw everything, and broke bread with everyone. He knew how to find good food everywhere he went.
Exactly one year ago on the day of writing (8 June), Bourdain was found dead of an apparent suicide in his hotel room in Strasbourg while working on his latest TV series called Parts Unknown. Reminiscing now, I'm taken back to a time when I was but a mere child barely grazing eight-years-old. I sit inches away from the blue light of the screen and watch in awe at personalities like Samantha Brown, Andrew Zimmern, Nigella Lawson, and of course, Anthony Bourdain himself. From then on up to my early teens, their names appeared in every essay on ambition I was told to write.
To me, it was rarely about food. Perhaps it was his genuine demeanour which I always found most enthralling. Never overly enthusiastic as most media personalities are today, never cherry-picking and polishing only the best bits of the world to share with his audience, never afraid to dig deep into what most other glamorous, commercialised media personalities dared not. To call Bourdain a 'media personality' though, would be an outright crime. Among other things, he reminded me of my own father.
In light of Bourdain's one-year death anniversary, this list traces just a few of his footsteps in food. More specifically of the businesses he's impacted most and the lives he's quite literally turned upside down.
1. Xi'an Famous Foods – New York, United States (2007)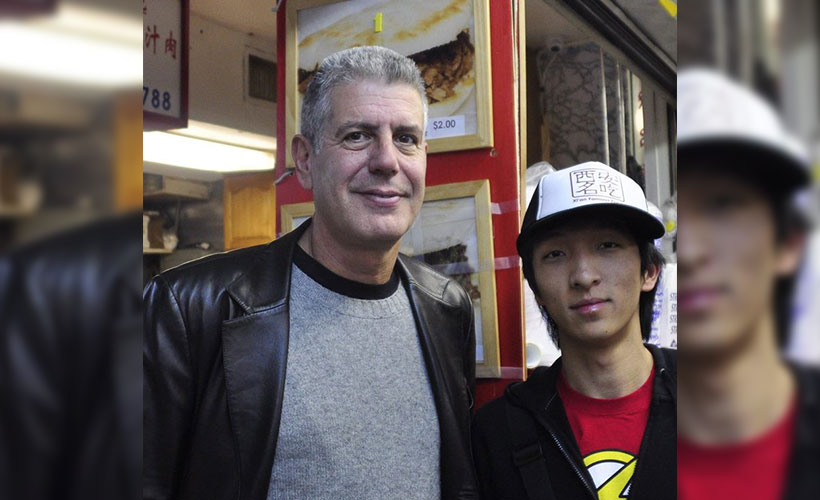 Today, Xi'an Famous Foods is a popular chain of Chinese restaurants serving 12 locations dotted throughout the US. Never ending winds of patrons snake their way into each storefront for a taste of authentic Xi'an fare – hand-ripped cumin noodles as wide as they are fragrant, juicy stewed lamb stuffed into flatbread, and the lesser known liang pi (wheat starch noodles tossed in vinegar and chili oil, with cubes of spongy gluten to soak it all up).
In 2007, Bourdain paid the owners a surprise visit in their first basement store in Flushing, Queens. The business picked up rapidly after its positive feature on No Reservations. President and CEO Jason Wang then thanked Bourdain in a joint interview eight years later, of how he and his family will always be thankful for him. Of how he helped realise the American dream of a struggling immigrant family in New York.
On the day of his passing, Anthony Wang pledged the nett sales from all 12 outlets to be donated to National Suicide Prevention Hotline, a figure that amounted to USD73,509.76.
2. The Lunch Lady – Ho Chi Minh City, Vietnam (2008)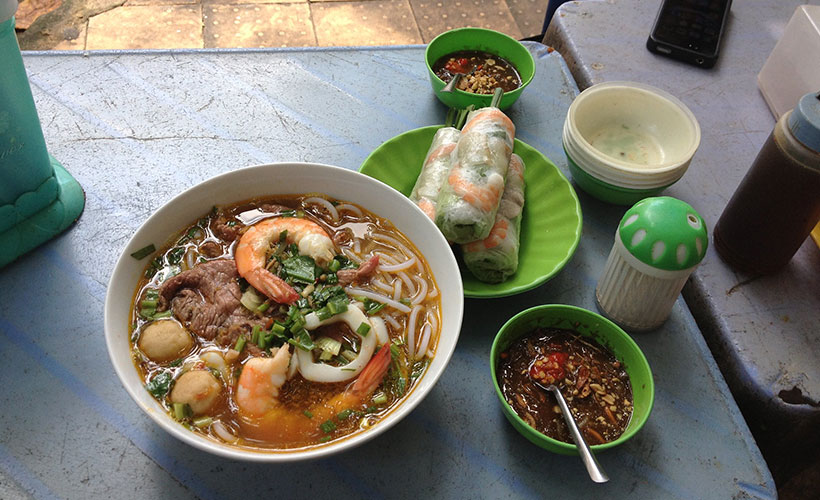 Ah, the famed lunch lady. Known as such for the Vietnamese noodle soup dishes she serves on a rotational basis. In her mobile kitchen sequestered in an alleyway in Saigon, she caters to the businessmen during their lunch hours. Her weekly menu looks something like this:
Monday: Bun Thai (Thai-inspired noodle soup)
Tuesday: Bun Moc (pork and mushroom noodle soup)
Wednesday: Ca Ri Ga (Vietnamese chicken curry)
Thursday: Bun Mam (fermented fish and seafood noodle soup)
Friday: Bun Bo Hue (spicy Hue-style beef noodle soup)
Bourdain visited The Lunch Lady's modest stall in 2008 and sampled her Friday dish – Bun Bo Hue. The dish, riddled with the flavours of the historical city of central Vietnam and adorned with blood cubes and beef shank, was praised by Bourdain on his show No Reservations.
These days, sales average at 30 to 40 per cent more as compared to prior to the show. In a recent cameo on The Best Ever Food Review Show, The Lunch Lady teared up on camera upon recollecting Bourdain's visit.
3. Bun Cha Obama – Hanoi, Vietnam (2015)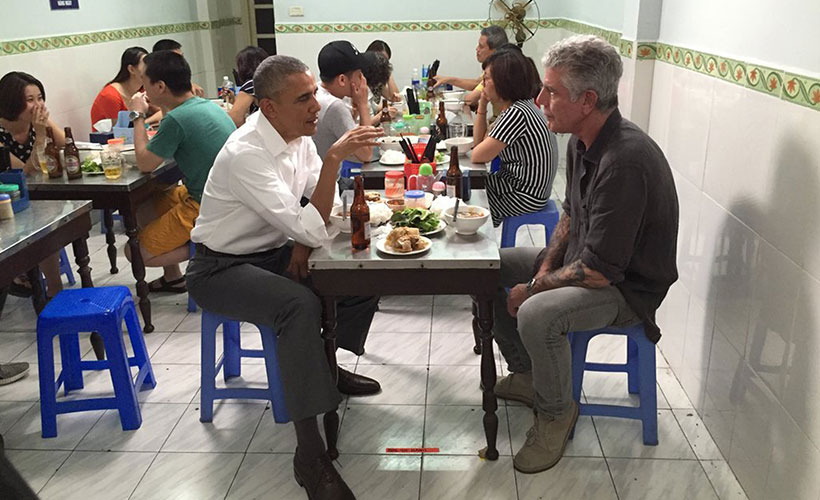 Bourdain is famously known to have held a special nook in his heart just for Vietnam, with over 206 episodes dedicated to the country alone.
In April of 2015, Bourdain and former US President Barack Obama visited a modest establishment and shared a meal quintessential to Vietnam. No pomp. No fuss. Just plastic stools, local beer from the bottle, and a signature Hanoian dish – Bun Cha.
Bourdain's impact on Vietnam extends beyond just a hole-in-the-wall restaurant and its flame-grilled pork with rice noodles. From that momentous meal onwards, the table, stools, and cutlery used were encased in a glass box and frozen in time. Visitors to Hanoi increased by 15 per cent year on year, and Americans no longer viewed the country under the shadow of war.
4. Donkey's Place – New Jersey, United States (2015)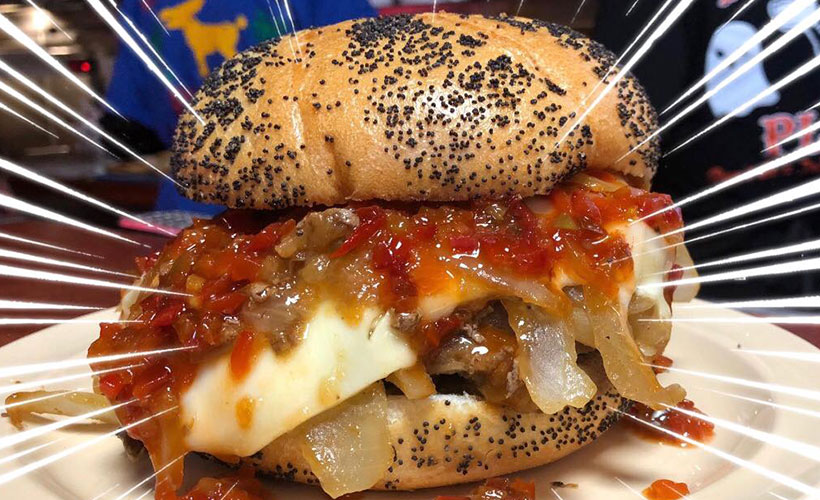 In 2015, Bourdain paid this Philly cheesesteak joint an unannounced visit for the fifth season of Parts Unknown. Three years later, the effects of his stamp of approval can still be seen in the crowds of eaters and domestic travellers who drive from all corners of the country to sample Bourdain's self-proclaimed favourite Philly cheesesteak sandwich.
The Camden-based establishment has been operating for over 70 years and is popular for their donkey steak – thinly-sliced steak served over crushed peppers and caramelised onions, sandwiched together in a poppy seed bun. On the day of Bourdain's passing, the owners of Donkey's Place extended their sympathies via a Facebook post:
Bourdain left his footprint on countless establishments all across the globe. In Mandarin, there is a term for an individual such as himself, known as 伯乐 (bo le) or 贵人 (gui ren) – a discoverer of potential and a good judge of talent.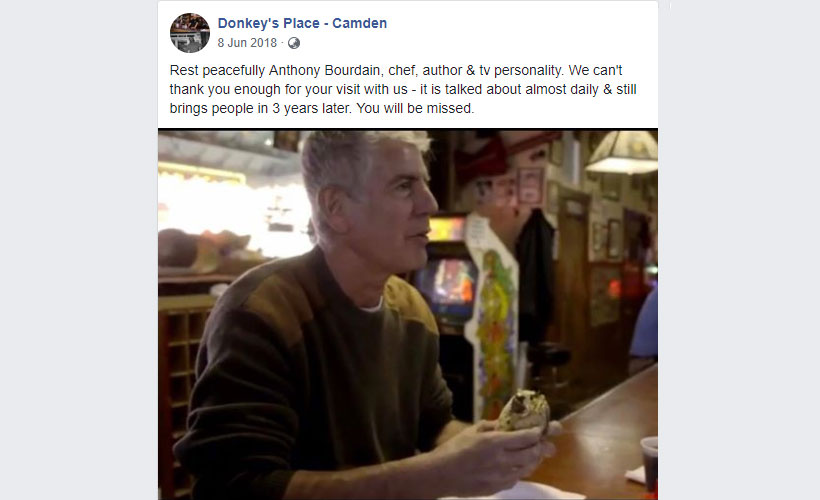 In memory of the late Anthony Bourdain, may we seek to do better and be better. To speak to those not often spoken to, to see beyond the meal served on our tables, and aspire to be the 贵人 for those around us.
"Travel isn't always pretty. It isn't always comfortable. Sometimes it hurts, it even breaks your heart. But that's okay. The journey changes you; it should change you. It leaves marks on your memory, on your consciousness, on your heart, and on your body. You take something with you. Hopefully, you leave something good behind." – Anthony Bourdain.
*If you ever have thoughts of self-harm, call the Befrienders KL hotline: 603-79568145 (9am – 5pm).