In the past few years, India's fashion industry has turned away from opulent bridal wear and begun focusing, instead, on designers who showcase their skills through creative use of colours, cuts and materials – all of which signal that the modern Indian aesthetic is finally here, and she sure looks good. A number of these designers were born and bred in New Delhi, and are now making a name for themselves in the very city that made them who they are.
We have our eyes and ears out on these five up-and-coming labels. Drop by their boutiques and shop apparel and accessories to make your Delhi style statement while visiting the city.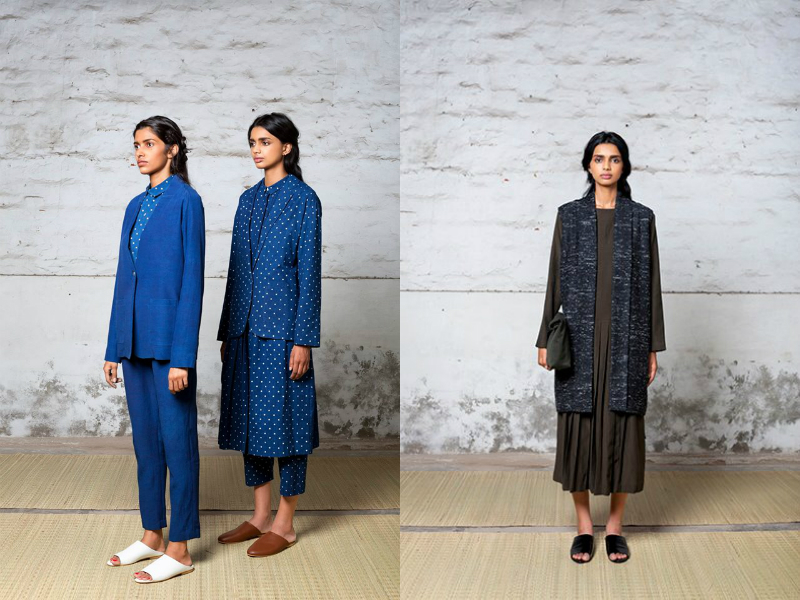 BODICE
Minimal androgynous separates with clean lines sums up what BODICE is all about: High fashion without all the fuss, great styles in comfortable silhouettes that are ideal for warm weather. You can find block colours like ivory and peacock blue, as well as subtle prints and textures. The pieces are simple which makes for oodles of experimentation – with accessories or layers. You pick.
Prices start from INR 8,000 (about USD120).
Official website: www.bodice.co.in
Business hours: (Tue-Sun) 11:30 am-8:00 pm
Address: 2 Hauz Khas Village, 1st Floor, New Delhi, 110016
Tel: +91-9650071122
GPS location: 28.554702, 77.192567 (Hauz Khas Village)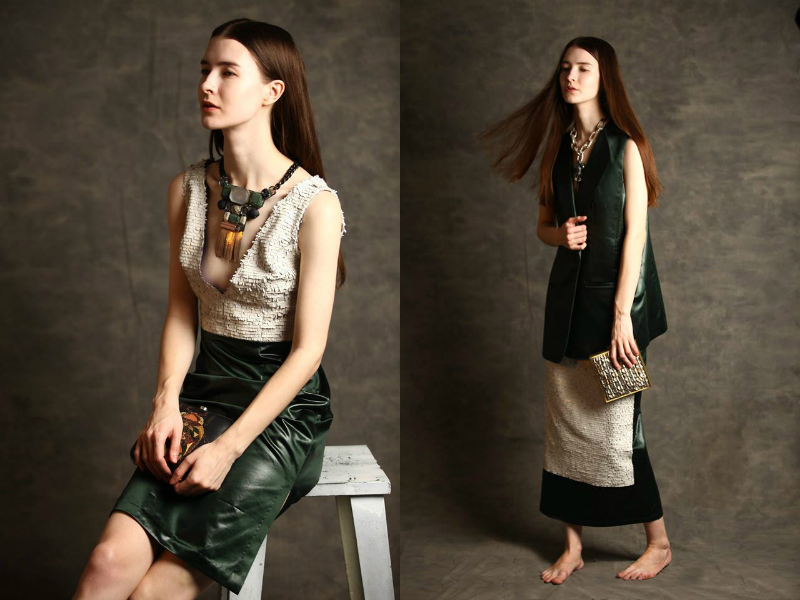 RARA AVIS
There are few materials that have the power to transform an outfit from casual to chic, and leather is one of them. If you agree with that, then RARA AVIS is a must on your shopping list. From jackets (fitted or loose) to midi skirts, this label loves leather and serves it well. Whether it's just panels or entire pieces done up in it, all their clothes come with the promise of spunk. Not comfortable donning the lustre? They have accessories and bags too.
Prices start from INR 9000 (about USD140) for sweatshirts and tops, and INR 18,000 (about USD270) for jackets.
Official website: www.facebook.com/raraavisindia
Address: 253 Shahpur Jat, Siri Fort, New Delhi, Delhi, 110049 (opposite Govardhan Sweets)
Tel: +91-9810840487
GPS location: 28.5485878,77.2091405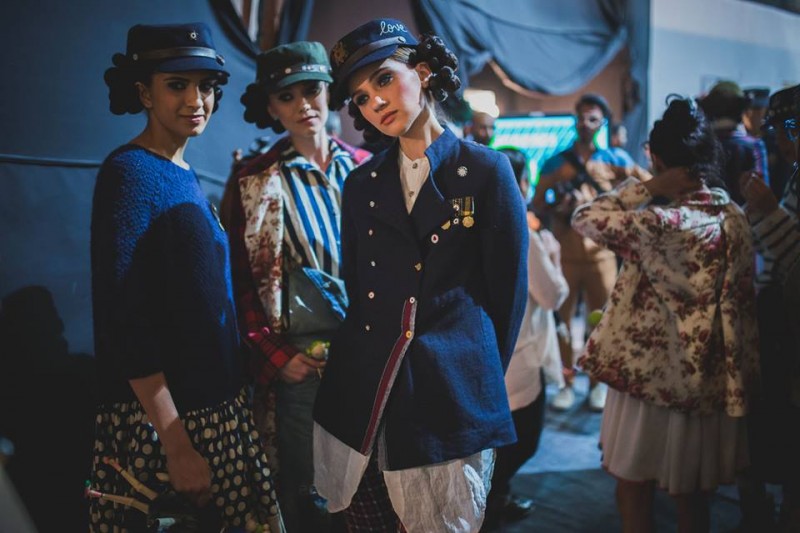 Péro
For apparel that perfectly marries a modern aesthetic with the richness of Indian textiles, you can count on Péro. They have have taken the art of layering to a whole other level while employing a hippie-chic school of thought that is reflected in whimsical, playful ensembles. Free-flowing silhouettes, plaid prints, fine knitted sweaters and shirt dresses all go hand-in-hand for a look that's casual yet sophisticated.
Price upon request.
Official website: pero.co.in or ilovepero.com
Address: Ogaan, No.H-2, Hauz Khas Village, New Delhi, Delhi 110016
Tel: +91-11-26967595
GPS location: 28.5547842, 77.1929736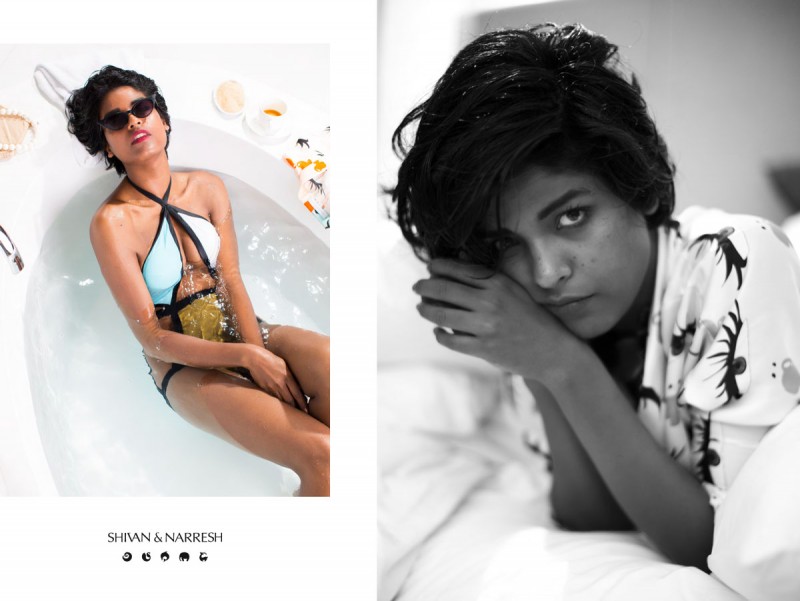 Shivan & Narresh
Vacations mean time by the beach. While Delhi does not have the privilege of lying by a coast, we do have lofty aspirations for our dose of the sun, sand and sea. Enter Shivan & Narresh to ensure that the suit matches the adventurous spirit. India's only luxury swimwear brand boasts of bright colours (think yellows and teals), stitch-free surfaces and a touch of glamour. The brand also carries separates like wrap-around skirts, breathable shirts and tube tops.
Prices Start from INR 6000 (about USD100).
Official website: www.shivanandnarresh.com
Address: 12 Hauz Khas Village, 2nd Floor, New Delhi, 110016
Tel: +91-11-26536072
GPS location: 28.554702, 77.192567 (Hauz Khas Village)
11.11
With materials such as khadi (handwoven cotton), denim, cotton silk and ari silk, 11.11 by CellDSGN's clothes embody a sense of ease. They offer basic pieces – shirts, throws, jackets, loose-fitting pants – that are versatile enough to take you from day to night seamlessly. When prints come into play, they're subtle and well done.
Prices start from INR 10,000 (about USD150).
Official website: 11-11.in
Address: The Grey Garden, A18, Hauz Khas Village, Deer Park, New Delhi, Delhi 110016 (next to Smoke House Deli Restaurant)
Tel: +91 97118 63960
GPS location: 28.554544, 77.1918583

More from Zafigo:
India's top 5 women-only travel clubs
New Delhi's most women-friendly hotels
Get all the latest travel updates from Zafigo. Follow us on Facebook, Twitter, and Instagram.