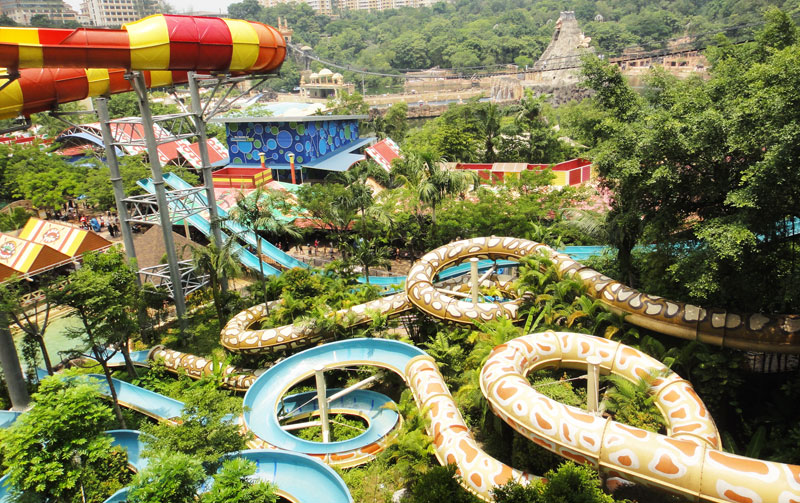 What's the best way to cool off on a hot, sunny day in the Klang Valley? Head to a water park, of course. And when we think of water parks, the first name to come to mind is Sunway Lagoon. Located in Subang Jaya, Sunway Lagoon has been a staple here ever since it opened its doors in 1992. Ever-outdoing itself, the water park keeps adding attractions and revamping its parks, offering something for everyone, young and old. Currently, the theme park has over 90 attractions, spread out over 88 acres of land.
A day at Sunway Lagoon is definitely one to be enjoyed with a partner be it your 10-year old, best friend or significant other. And that's exactly what you should be doing this February. For the entire month, Sunway Lagoon is running its 2 Is Better Than 1 campaign – The 2 Is Better Than 1 package is priced at MYR240 for 2 persons and includes food and beverage vouchers worth MYR40. If you purchase your tickets online, an additional digital 6×6 mini square soft cover photobook voucher worth MYR79 will be thrown in.
If that hasn't excited you enough, here are six kinds of adventures you can have at Sunway Lagoon:
With Your Child
Want to be Number 1 on your kid's best person list? Win them over with an edu-taining parent-child bonding day. Start the day off learning about the many plants and animals that exist and end it with a splash with some of TV's most popular cartoon characters.
Wildlife Park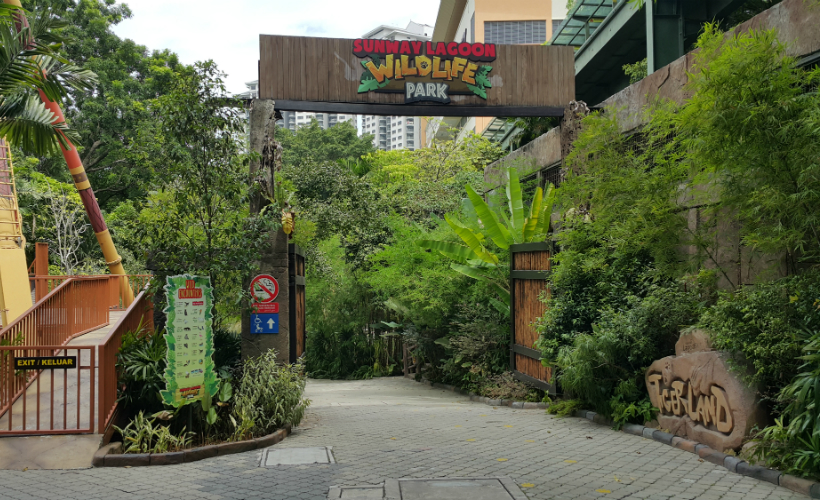 Children love animals and Sunway Lagoon's Wildlife Park is a great place to take your little one to discover and learn more about our furry, feathery and scaly counterparts. If you walk in at the right time, you will be greeted by one of the Wildlife Park's many residents.
Once inside, make your way through to Tigerland, White Lion Kingdom, Tree Top Terrace and the Aviary. Catch the multi-animal shows at the Wildlife Theatre (showtimes here) and finally make your way over to the Pet Village to feed the animals.
There won't be a dull moment as the Wildlife Park is home to over 150 species of animals and is Malaysia's first fully-interactive zoo.
Nickeldeon Lost Lagoon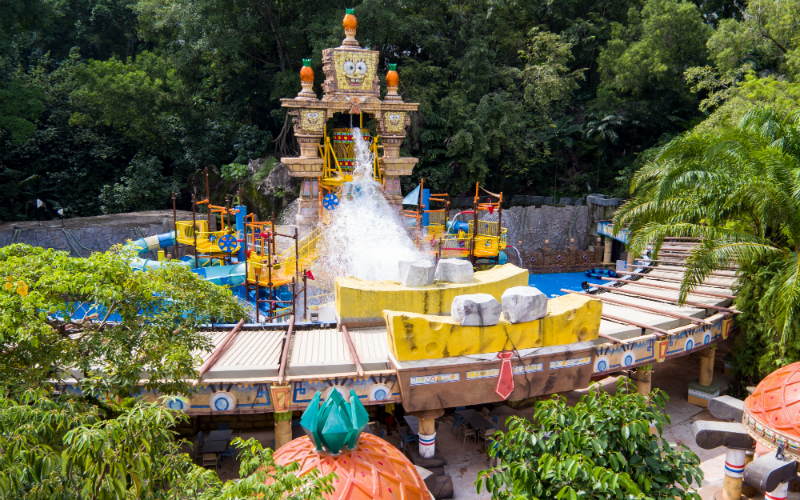 When you're done at the Wildlife Park, make your way over the Nickelodeon Lost Lagoon for a wet and exciting adventure. With your young-one in tow, play a game of water-tag at Splish Splash and once you're soaked, its time to try the rides. Jungle Fury and Primeval are exciting but tame but if your little partner is up for something more thrilling, try the Kubarango ride and Monsoon 360.
A must-not-miss for the park, be ready to get slimed at SpongeBob's Splash Adventure which takes place at 4PM  everyday.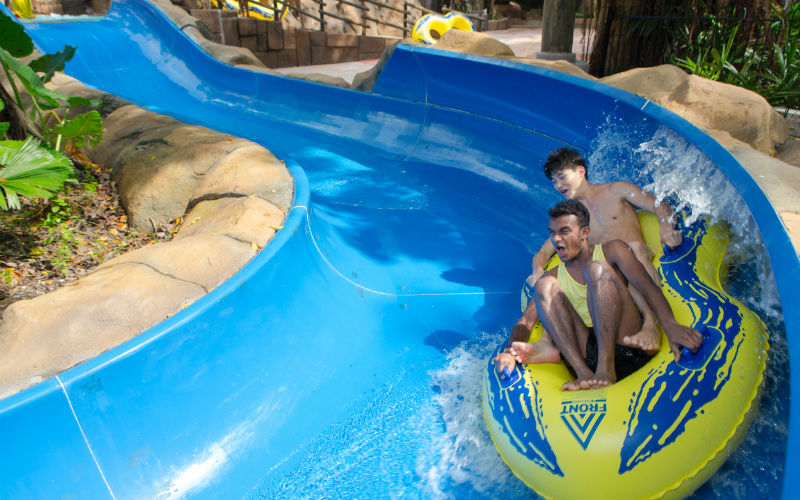 Did You Know?: Opened just last year, the Nickelodeon Lost Lagoon is Asia's first Nickelodeon Themed Park.
With Your Significant Other
The best couples see each other through the best and worst of times. But will you stick together through the thrilling and scary ones?
Extreme Park
Think yourself a couple of daredevils but have yet to get the opportunity to show off your gutsiness? Here's your chance: As part of the 2 Is Better Than 1 campaign, couples are entitled to a special price to two of Sunway Lagoon's Extreme Park games; G-Force X and Bunjy Jump (see price here). Whether you choose to jump off the 21-meter step on the suspension bridge or get propelled in a steel cage at 120km/h in 2 seconds (or both!), you'e sure to get a rush of adrenalin.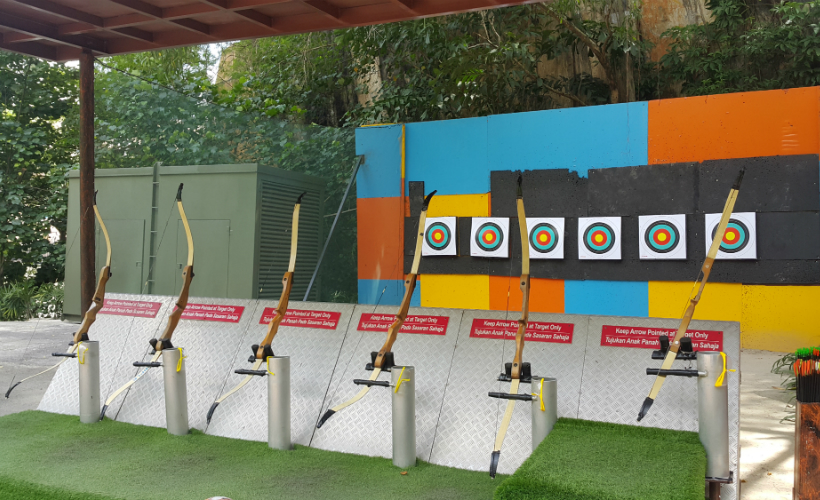 While your energy is still at a high, challenge your partner to friendly matches of Go-Kart, Archery and Paintball Target Shooting. See how high you can jump on the Bungee Trampoline and take a zipline trip over the Surf Beach on the Flying Fox. If you can gather-up a group, maybe even a round of beach volley ball? Finally, take an evening kayak or pedal boat ride just before ending your day.
Did You Know: At 21 meters high, Sunway Lagoon's Bungy Jump was the first in Malaysia.
Scream Park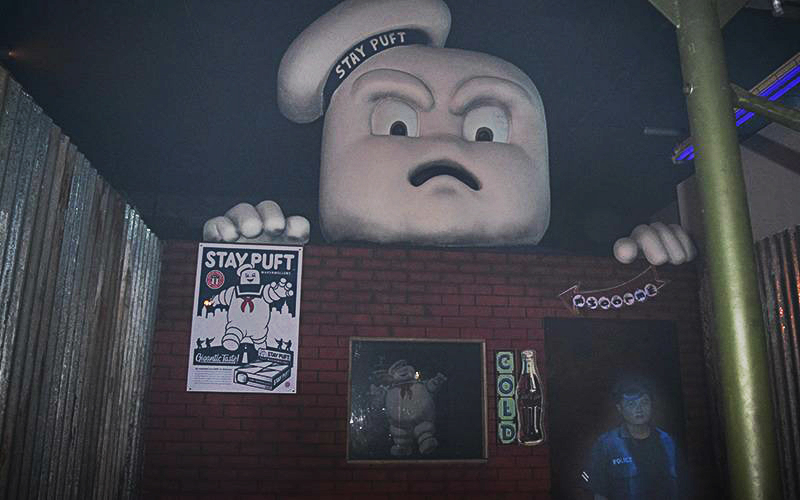 Huddle in close to your loved one as you make your way through the Ghostbusters Adventure-Live! haunted house. Starting at Aldridge Mansion where you'll be told a chilling tale about old Gerturde Aldridge, you're sure to get spooked, scared and slimed as you make your way pass Seward Street Station to Old Zhu's Chinese Restaurant.
With Your Best Friend
A besties day out is not complete without a little bit of adventure and Sunway Lagoon is probably one of the best places to make sure you get a good dose of it.
Water Park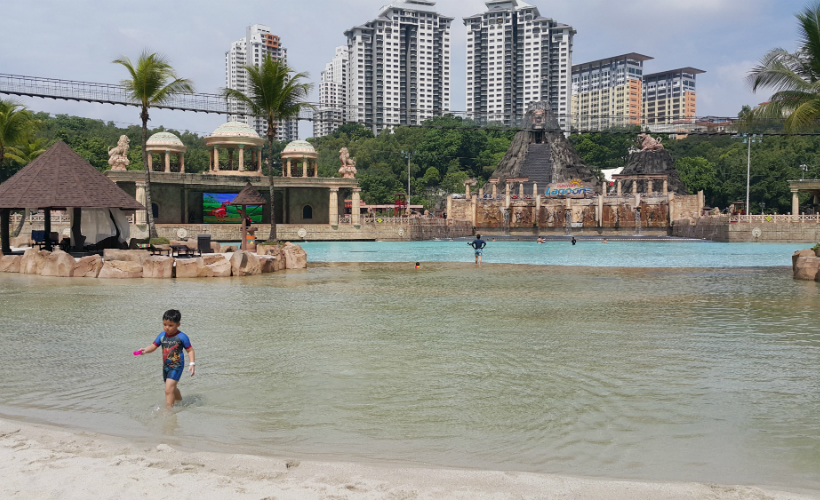 The Sunway Lagoon Water Park is made up of the Surf Beach, Wave Pool, Zambezi River and a whole bunch of fun water rides. Slide down the rapid waters of the Congo Challenge, Cameroon Climb and African Phytons. Take a lazy river float ride through Zambezi River and Victoria Falls.
Want to pretend you're on a beach holiday? Make use of the deck chairs and cabanas surrounding the Surf Beach. If you want to try out your surfing skills, you can do so at Flow Rider located just beside Surf Beach.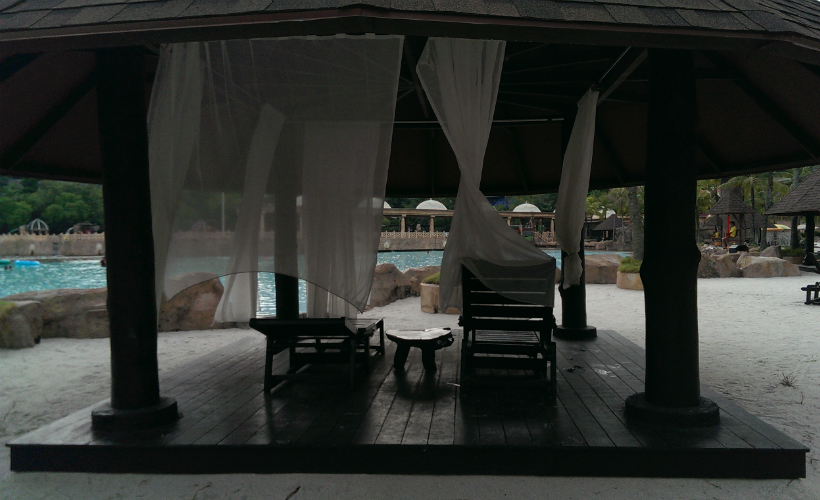 Amusement Park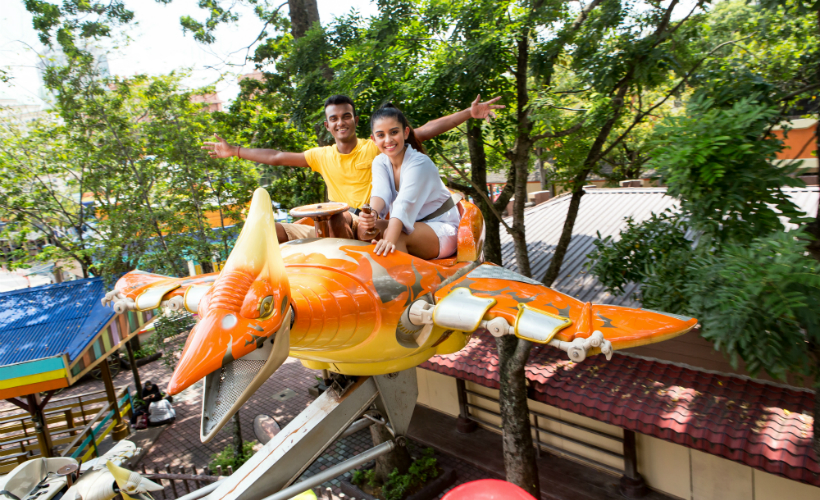 Ready for a merry time at Sunway Lagoon's version of the Wild Wild West? If you managed to do paintball target shooting earlier, try out your new-found aiming skills at Fun World. After you've won a prize or two, traverse the Grand Canyon River Rapids, glide down the Colorado Splash and be reminded of your younger years (when you were only allowed on less scary rides) with rides on Butch Cassidy Trail, Wagon Wheel and Vultures.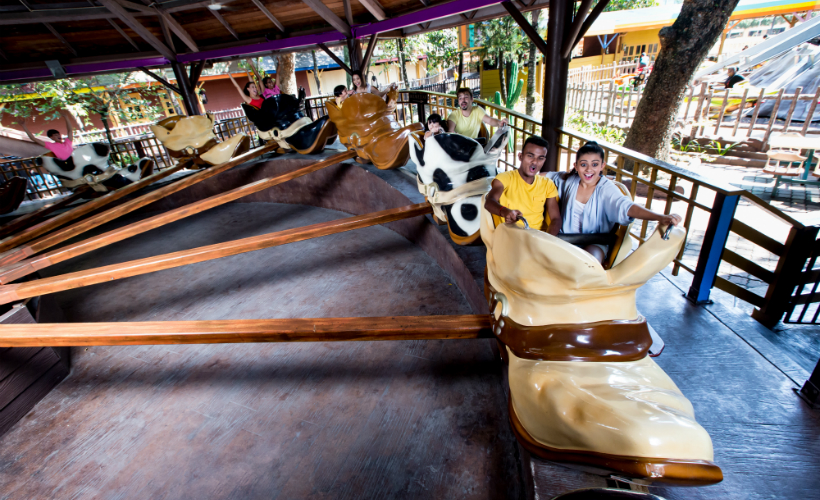 Save the most thrilling for last; take a ride on the Lost City Scream Coaster and if you like to see the world upside down, experience the Amusement Park's 360-degree rides: Tomahawk and Pirate's Revenge.
Tip: Want to make the most of your time at Sunway Lagoon? Beat the lines to over 20 rides and attractions with the Sunway Lagoon Quack Xpress Pass for only MYR70. For more information, go here:

sunwaylagoon.com/quack-xpress/ 
Whatever adventure it is you choose to go on and whoever it is with, you're sure to have a blast of a time and get the ultimate theme park experience at Sunway Lagoon.