Ghosts and ghouls took over Sunway Lagoon and only one ghost-busting foursome could put the sinister creatures to rest. Sunway Lagoon's Lynton V. Harris Scream Park unveiled the first Ghostbusters attraction of its kind in the world – The Ghostbusters Adventure Live!
Ghostbusters' inclusion into the park marks the biggest annual investment to date since the launch of Scream Park some seven years ago. Among the highlights of this latest attraction is the interaction between visitors and a cast of live actors who play seasoned 'Ghostbusters' and 'ghosts'.
"Sunway Lagoon is excited to have such an internationally acclaimed attraction such as Ghostbusters. The Ghostbusters Adventure-Live! provides park-goers and fans alike with a unique and interactive journey through the Ghostbusters world," said Calvin Ho, Senior General Manager of Sunway Theme Parks.
The attraction occupies the entire top level of Scream Park and takes visitors through a 20-minute harrowing journey through locations based on the relaunch of the movie.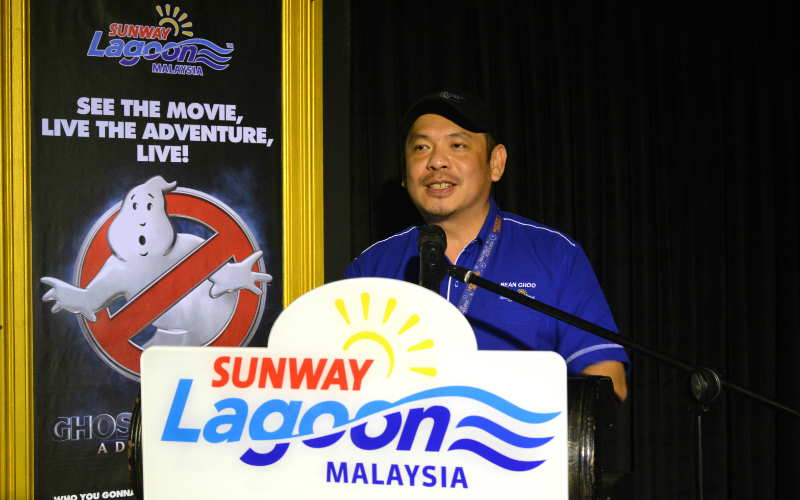 Ho added, "The elements included in the attraction along with the re-creation of the locations from the latest movie, brings a sense of realism and authenticity to the experience. Sunway Lagoon's guest will know 'who to call' after they make their way through as ghost-busting heroes themselves."
Sunway Lagoon continues its successful partnership with Lynton V Harris & The Sudden Impact! Entertainment Company, adding Ghostbusters to a long list of popular blockbuster themed attractions previously present inside Scream Park including Terminator, Night at The Museum, Prison Break LIVE! And World War Z.
"'Ghostbusters is one of the top 10 most iconic film franchises of all time, and with the new movie, it will be brought to a whole new generation, making it a perfect headline experience for the Lynton V Harris Scream Park at Sunway Lagoon," said Lynton V. Harris, Chairman & CEO The Sudden Impact! Entertainment Company.
In celebration of this latest introduction, Sunway Lagoon will be hosting its first ever 'Spend and Win' where Malaysians, aged 18 years or above, will stand a chance to drive away with a brand new Proton Iriz when they spend RM 300 or above in one single receipt.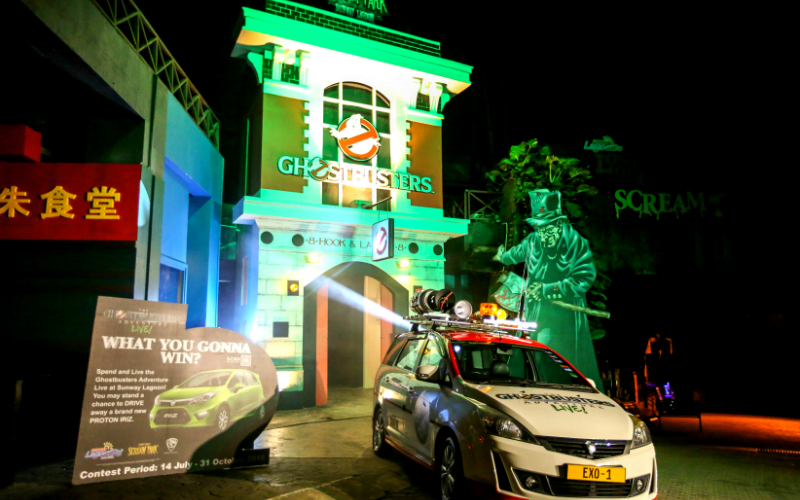 The Ghostbusters Adventure Live! at Lynton V. Harris Scream Park opens 14th of July 2016. Opening hours will be from 11AM to 6PM daily.
Visit Sunway Lagoon and enjoy its latest adventure along with over 90 rides and attractions at RM150 for those aged 12 years and above, and RM120 for those below the age of 12 years. For more information, visit www.sunwaylagoon.com.