The ubiquitous ritual of girls' nights (or afternoons or evenings) tells us one thing – we need a place and a time when girls can be girls, where we can be unapologetically girly, free from our roles in our families and relationships, and sometimes even free from our roles in our own lives.
Far too frequently, our own needs come second and there's always a good reason. When it comes to travel, it's usually more than just one reason.
For starters, no matter how powerful the temptation is to hop on board the next available flight, there's always that question of safety when flying solo. There are also practical considerations such as cost – do you wait for everyone else's travel schedules to align or bear the cost of hotels and cabs all by yourself? And then there's that vague doubt of whether, despite your best intentions, you might feel like having some company after several days.
So when travel clubs for women in India started taking off, most of us went "What took you so long?"! They offer safety in numbers, a conversation over coffee if you want it but at the same time, anonymity among a group of relative strangers who are all united by their quest of following a path to their happy place. The growing number of these clubs is proof of our increasingly strong urge to get away. Here are five you can consider signing up with: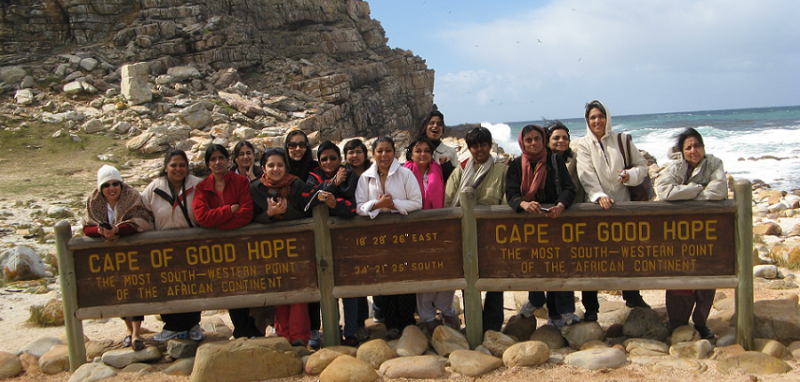 Women on Wanderlust
One of the pioneers on the scene, Women on Wanderlust's trips are made up of exactly that. Having successfully taken more than 4,000 women travellers since they launched and with more than 200,000 followers on Facebook, their travel calendar is always busy and well attended. They always have a trip on and so are great for last-minute holiday seekers. Trips are led by local guides and there's a good selection, covering both domestic and international destinations.
Official website: www.wowclub.in
Facebook: The WOW Club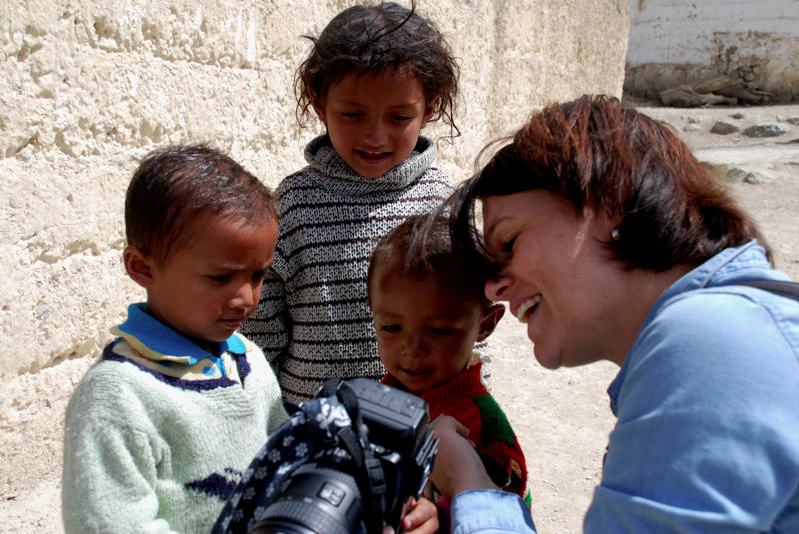 Soul Purpose
Soul Purpose organises trips for women who can't look away from cultural adventures. They explore popular and not-yet-popular corners in India, always making sure that the itinerary includes not just a taste of local flavour but a proper licking of it! Their trip to Nagaland last year for the immensely cool Hornbill Music Festival, for example, included a night's stay at a local village. Their version of adventure isn't the kind that leaves you wishing you stayed back with a glass of wine instead. Rather, their trips correspond to specific interests like dance, craftsmanship, food and photography – always photography.
Official website: www.soulpurposetravel.in
Facebook: Soul Purpose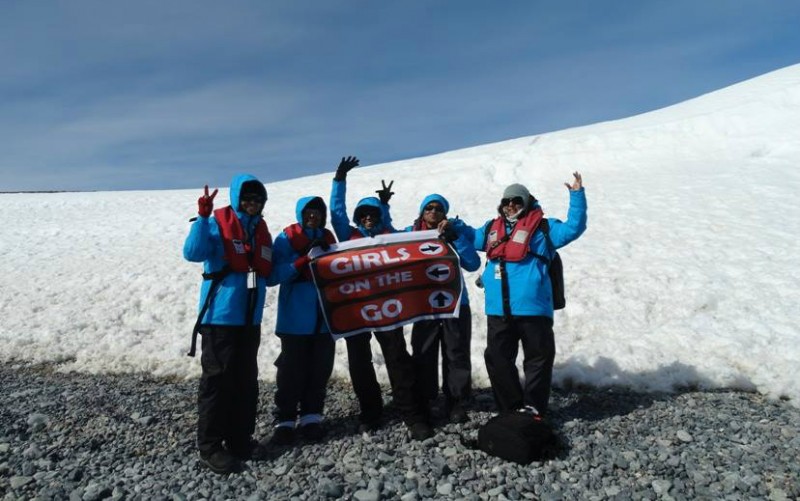 Girls on The Go
As much as possible, this group centres their trips around an event at a destination, or they try to make the most out of the destination by picking quintessential experiences that are authentic to the locale, however small. For example, their Lucknow trip includes a lot of eating (as you do when in Lucknow!), high tea with royalty, horse drawn carriage rides, and shopping at the busy markets and bargain-hunting at the narrow lanes. They also ensure that all activities are suited for all age groups and fitness levels.
Note: Their trips tend to be led out of Bombay. If you're looking for trips departing from Delhi, check out Women on Clouds.
Official website: www.girlsonthegoclub.com
Facebook: Girls on the Go Club
Twitter: @gotgclub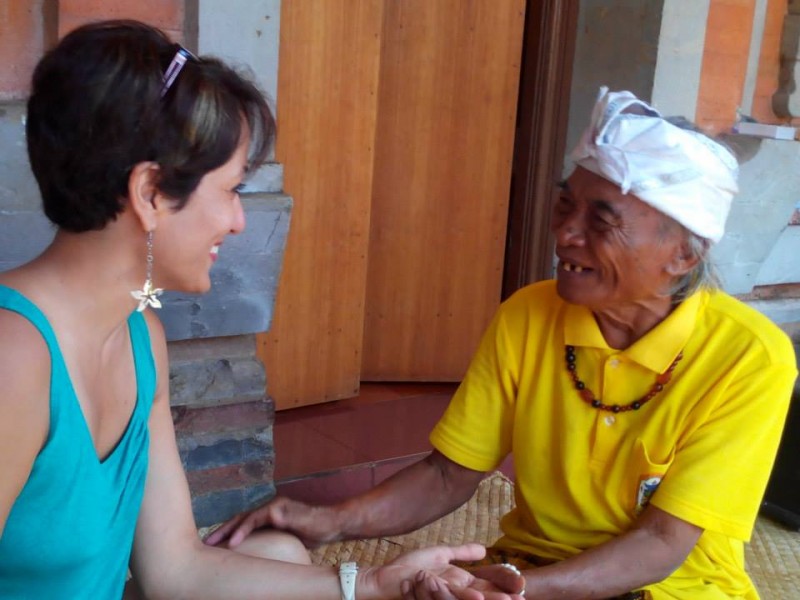 Diva Odysseys
Limited to a certain number of participants only, each tour is mindfully curated for ladies who like to lunch on a particular type of cuisine, sometimes accompanied by a glass of bubbly. There's a touch of luxury in their selection of hotels and experiences, as well as in the fact that there are no early morning departures or any form of roughing it out. They try to keep to no more than two hotels per trip, because they understand that overzealous packing is an affliction that affects even the most level-headed lady, and that having to unpack and repack too many times can feel a bit like sorting laundry while you're at home.
Official website: www.divaodysseys.com
Facebook: Diva Odysseys
Twitter: @DivaOdysseys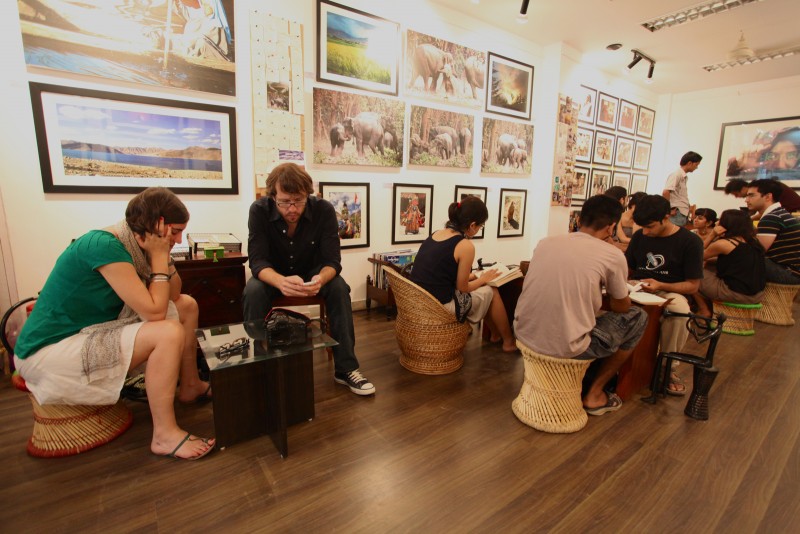 Kunzum: When Girls Travel
This one's for the self-starters. If you've got a destination in mind and the thought is simply stuck in your head (which, as we know, is part of being a woman), chances are there's someone out there thinking the same. Kunzum Travel Café in Delhi's Hauz Khas Village is a meeting place for kindred spirits, while their Facebook page does the same online. Women come together to share tips and stories, and hey, if you're going my way, it would be great to see the world together!
Official website: www.kumzum.com (travel cafe)
Facebook: Kunzum

More from Zafigo:
Travelling to India for the first time
The biggest fears women face when travelling and how to overcome them
Get all the latest travel updates from Zafigo. Follow us on Facebook, Twitter, and Instagram.