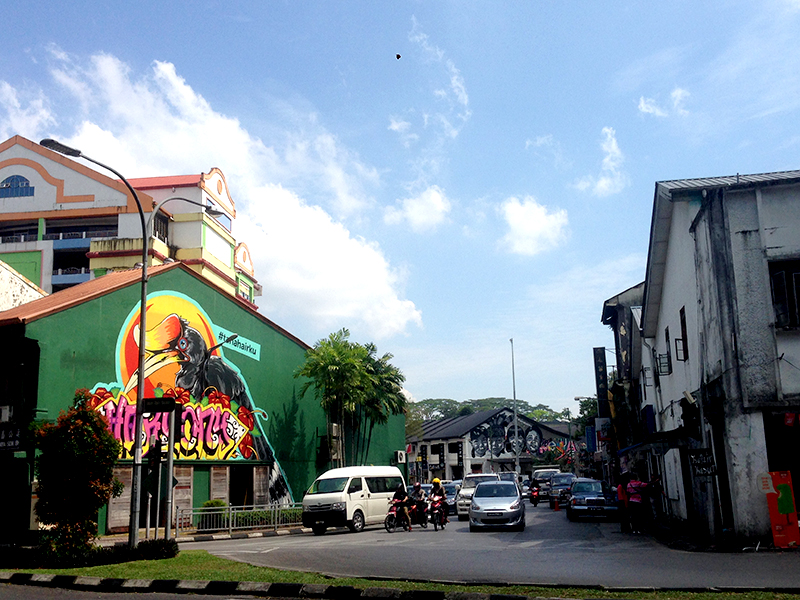 Kuching's café scene is becoming increasingly vibrant, with new and artistic spots popping up around the city's core. We surveyed the streets of the Sarawakian capital and found these 5 beautiful cafes along the main tourist area – Carpenter Street to the Waterfront (Jalan Main Bazaar) – that make for great pitstops during your afternoon of exploring.
1. Wrong Place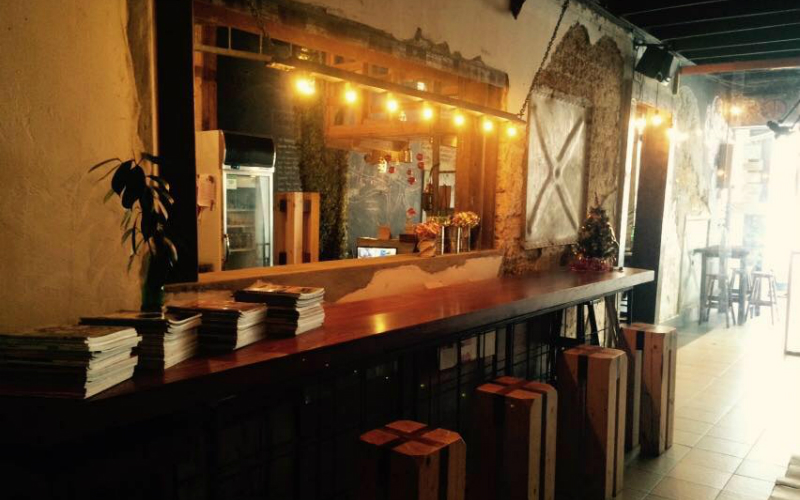 Cheekily named, Wrong Place is the right place to be if you want a side of hippie vibe with your coffee. There's a giant rainbow peace sign painted on the walls, chairs up-cycled from old bathtubs, and a chalkboard wall with a map of the Kuching heritage trail. They also provide hand-drawn tourist maps, which come as no surprise when you learn that there is a backpackers' hostel upstairs.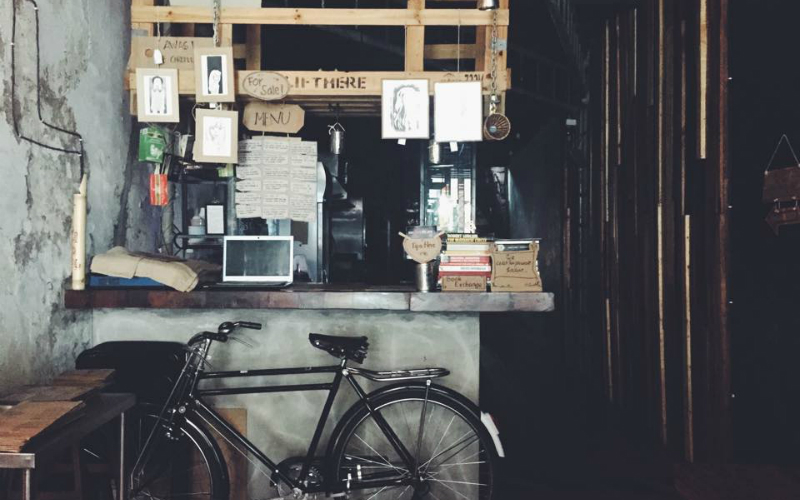 Calling themselves a "pioneer in the Kuching cafe scene", Wrong Place also has a small souvenir shop selling local poetry books and a Kuching card game called Parang. Coffee and beers aside, the menu boast an array of local and western food, including the popular Sarawak Laksa. They recommend trying the thick and juicy Cheeseburger ++ with a beef and lamb patty.
WiFi available | Address: 64 Carpenter Street | GPS: 1.5579773,110.3445428 | Tel: +6082 232 859 | Opens: 12PM – 12AM daily | Facebook: fb.me/wrongplacekch
2. Drunk Monkey Old Street Bar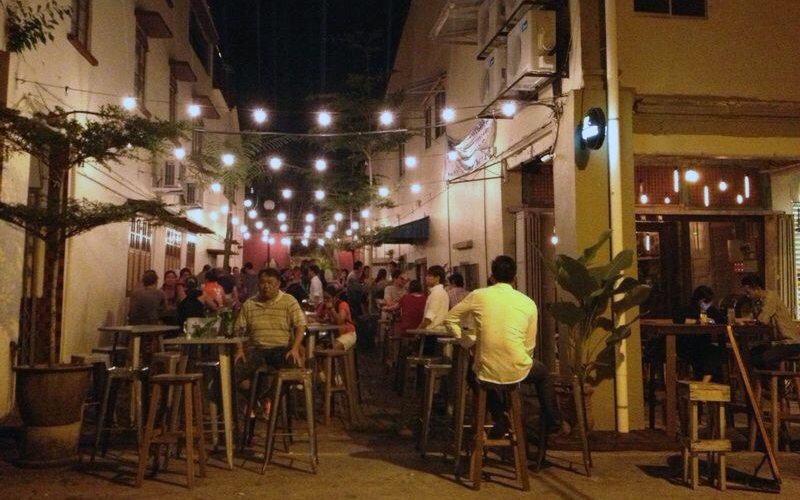 Located next door to Wrong Place, like its name suggests, this is a watering hole rather than a coffee joint. Drunk Monkey only serves alcohol – nothing more, nothing less. If you're feeling peckish, they have menus from nearby restaurants that you can order from and have delivered to you. On their own menu is a variety of quality tipples, from beers and ciders to liquors and liqueurs.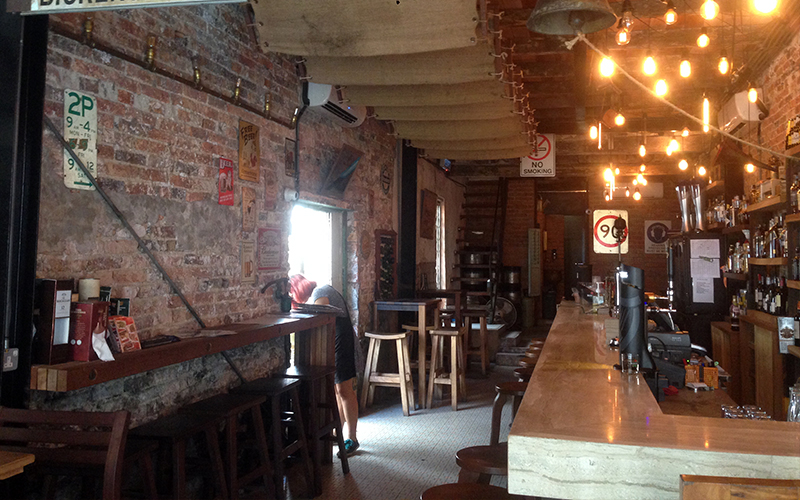 There is a cosy al-fresco sitting area along the side lane that is made all the more atmospheric with good music playing in the background. Not one to conform, Drunk Monkey Old Street Bar is the first non-smoking bar in Kuching.
WiFi available | Address: 68 Carpenter Street | GPS: 1.558011,110.3446123 | Tel: +6016 864 9222 | Opens: 2PM – 2AM, Mondays – Sundays | Facebook: fb.me/drunkmonkeyoldstreetbar
3. Life Cafe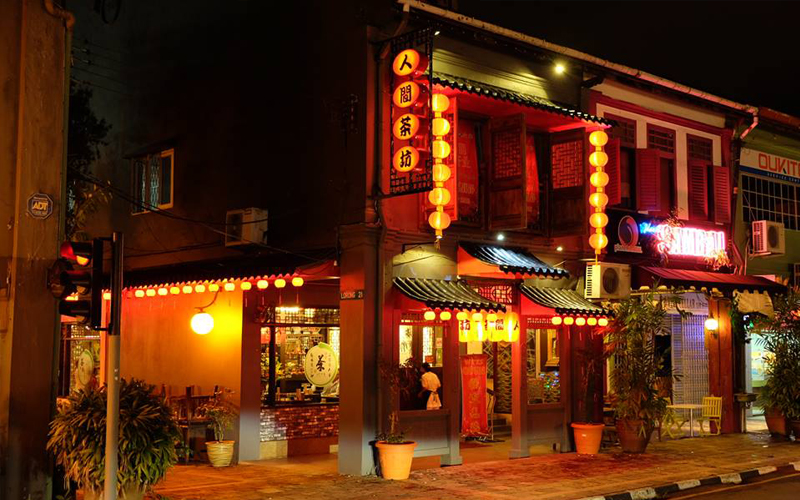 Deviating from the hipster trend is Life Cafe, a Taiwanese village-themed cafe made complete with red lanterns and bamboo plants. Life Cafe actually started as a tea house in 1995 and was later expanded to include local and Taiwanese cuisine.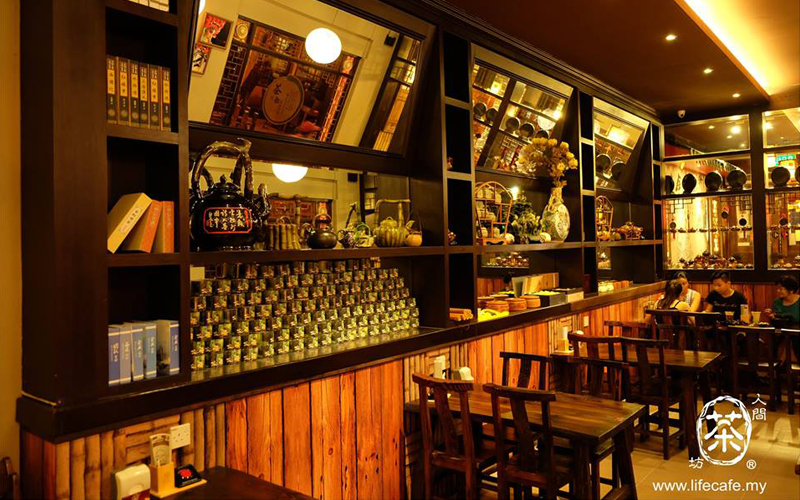 At the back of the shop is a tea room with a rich selection of Chinese leaves. Take a seat, have a conversation with the shop owners, learn about the art and savour the aroma of Chinese tea drinking. Life Cafe's signature dish is the Classic Spicy Noodle and Lamb Special, best paired with a bubble milk tea.
WiFi available | Address: Lot 8961, Section 64, KTLD, Jalan Sekama | GPS: 1.5575466,110.3456577 | Tel: +6082 337 939 | Opens: 10AM – 10.30PM daily | Website: lifecafe.my
4. James Brooke Bistro & Cafe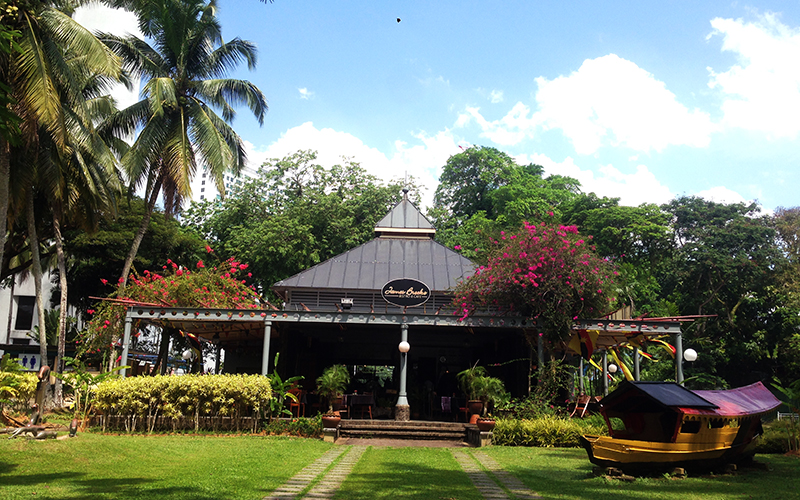 For a taste of history, step inside James Brooke Bistro & Cafe, which honours the White Rajah of Sarawak. This cafe has the most strategic location in the city – it sits on a grassy lawn right opposite the Kuching waterfront. Seating is fully al-fresco, with the most spectacular view of the Sarawak River. While the breeze on a cloudy day is nice, the lack of air-conditioning also means that it can get slightly uncomfortable during sunny afternoons.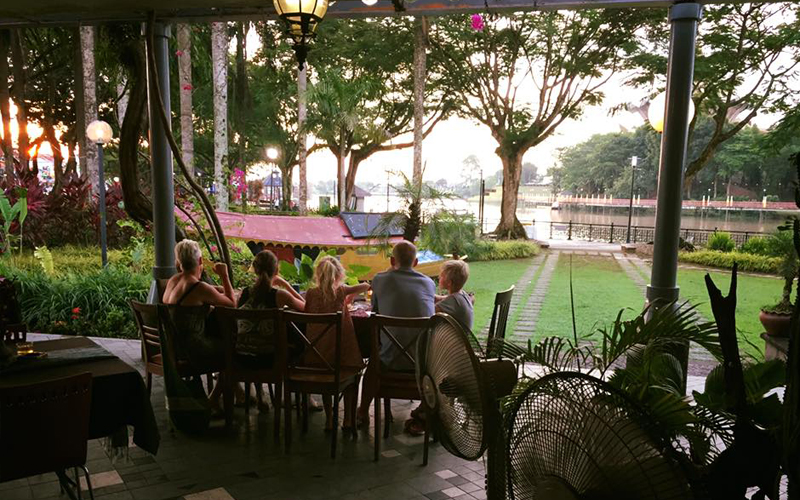 James Brooke Bistro is popular among expatriates, who enjoy visiting for tea and local food in balmy weather. Prices correspond with the crowd but nonetheless, it is a great spot to unwind with chilled drinks, good food and sunset views.
WiFi available | Address: Jalan Tunku Abdul Rahman | GPS: 1.557511,110.3471684 | Tel: +6082 412 210 | Opens: 9AM – 10.30PM daily | Facebook: fb.me/jamesbrookebistrocafe
5. China House at the old Court House
George Town, Penang's most hyped cafe has invaded Kuching with all its food, art and artisan glory – and not forgetting a new incarnation of their infamous cake table. The old Courthouse complex that was left idle for the longest time finally received a new breath of life when China House transformed it into a multiple lifestyle venue that includes a cafe, restaurant, bar, arts and event space.
This beautiful cafe is one to watch, not just for the food and drinks, but also interesting events such as music gigs, and art shows. At the very least, they want to make sure guests have fun by providing a variety of board games to keep you amused for hours. If you're in Kuching, do us a favour and go grab a slice (or two) of their delicious cakes.
WiFi available | Address: Jalan Tun Abang Haji Openg | GPS: 1.5595615,110.3427727 | Tel: +6082 417 601 | Opens: 9AM – 12AM daily | Facebook: fb.me/ChinaHouseK

Read Next: