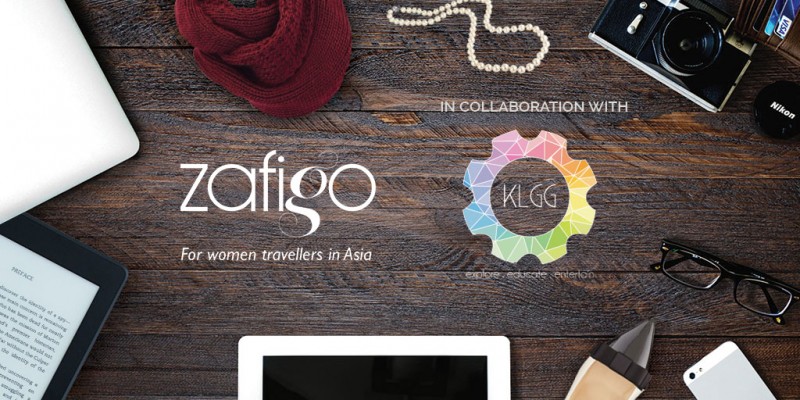 When it comes to travelling – and we don't mean just out of the country – it is a tad bit annoying when you just can't find what you're looking for in a hurry. We're pretty sure women aren't the only ones who experience this with their huge totes, but men as well when carrying a backpack with every single thing dumped into it. So we've compile some nifty organisers everyone should own to reduce stress and insanity when digging through a bag full of gadgets.
1. Grid-It Organiser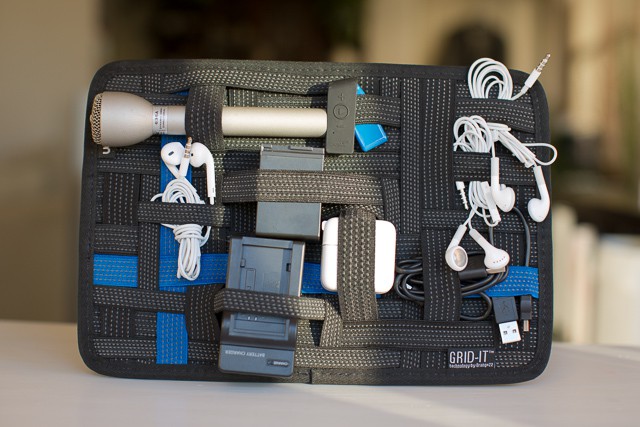 This is one of our favourite to-go accessories as it really keeps all gadgets from getting tangled or scratched up when throwing it in the bag. Grid-It by Cocoon is basically a woven grid of elastic bands that lets you hold almost anything, from your phone to cables, and even pens and powerbanks; all you need to do is just slide it into one of the elastic bands to keep it in place. The Grid-It comes in many different sizes and some even have a little sleeve to hold your tablet or laptop. This organiser doesn't come with any pockets for a specific product, so you can literally fit anything – it all depends on your laying out skills.
Price: USD10 – USD36
Where to Buy: connectstore.com.my
2. StopKnot Earbud Tangle Preventer
There is one thing that frustrates me to no end – untangling a nest of knots every time I retrieve my earphones from my bag or pocket. This is especially apparent when I am trying to get ready for the gym, or when trying to commute. So, this earbud organizer comes in handy since it secures both the ear pieces and audio jack together to prevent a wiry bird nest. Just deploy the StopKnot, and you can slide it into your pocket or bag, and once you are ready to use it, just slide the ring down. In fact, you can even use the ring to keep your earphone wires from flopping about when running or exercising by sliding it to the desired position.
Price: USD9.99
Where to Buy: www.radtech.com
3. Bandits Elastic Bands with Hooks
This little thing looks so simple but it really is super convenient when it comes to organizing things, whether it is wires, drawing supplies, or even hanging a bottle from a bag. Not just any rubber band, Bandit's elastic bands are made from sturdy materials to ensure it doesn't come undone or give way easily. Carrying a few of these with you wherever you go to secure your essentials would save a lot of time instead of rummaging through the bottom of your bag.
Price: USD8.99
Where to Buy: Amazon
4. AViiQ Portable Charging Station

I'm not sure about you, but personally, I have too many gadgets that need charging. Just charging my usual basic devices would require me to carry at least 3 different cables and charging adapters, so not only is it a pain to pack them all when I'm traveling overseas, but even just as frustrating when going traveling to office and back home. Now, this here is one thing multiple gadget users will appreciate: the AViiQ portable charging station. This charging device has an integrated 5,200mAh battery pack, which can store a lot of power to charge multiple devices simultaneously without a power point. On top of that, this all-in-one "station" features a 4-Port USB Hub, detachable wall adapter, and Cable Rack System (CRS) for cable management – all packed into one compact zipper bag.
Price: USD169.95
Where to Buy: www.aviiq.com
This story was originally published on www.klgadgetguy.com
Zafigo republished this story in full with permission from the publisher, to bring the story and KL Gadget Guy to a larger audience because good stories and tips should be read by as many people as possible. If you are keen to have Zafigo republish your stories – that are useful and of interest to women travellers, especially in Asia and the Middle East – get in touch with us at [email protected] .

Read more tech tips to help you travel better:
Get all the latest travel updates from Zafigo. Follow us on Facebook, Twitter, and Instagram.