Many people are becoming more interested in ordering a glass of wine with their nasi lemak or beef rendang. And who could blame them? Wine is an essential part of dining in many countries — like the need to have a nice glass of red with your juicy steak — and this is becoming more common in Asia. However, wine lists can be a minefield to negotiate, and ordering wine can be a daunting proposition for many. However, fear not; read on to learn the basics and gain confidence in negotiating the wonderful world of wines.
I grew up in a wine-producing country where wine was freely available, so invariably, many people had a glass of wine with their meal. Malaysia doesn't have vineyards, so wines are not yet fully ingrained in the culture, but this is changing.
Wine rules, okay?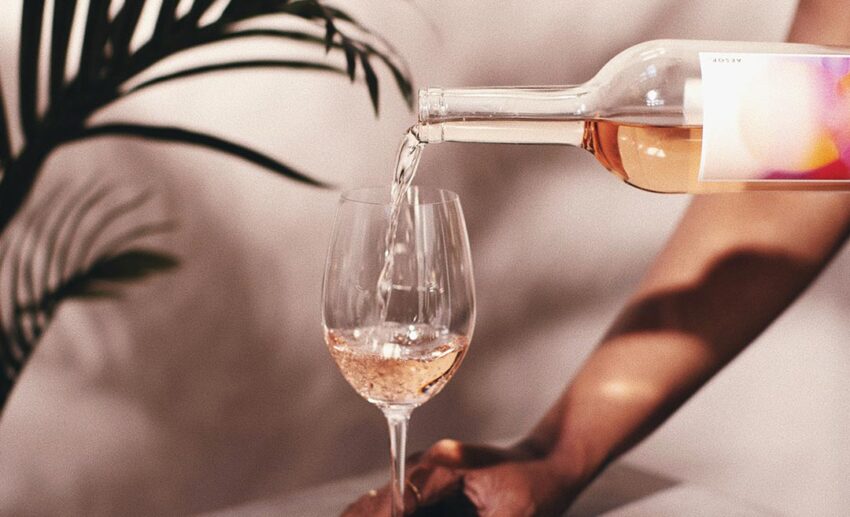 Some people make a profession from drinking wine. Just as you don't need to be a chef to appreciate food, you don't need to be a wine professional to appreciate wines. Yes, there are many 'rules' for connoisseurs; however, the first rule for those who simply want to enjoy a glass of wine is that there are no rules. These 'rules' will fall into place as you become more interested in wines, but early on, ask a lot of questions and be guided by restaurant staff when ordering.
Good wine lists offer wine by the glass and bottle, so ordering wine by the glass makes good sense. Wines are commonly classified as sparkling (Champagne and other styles), red, white, Rosé (pronounced rose-eh and basically a white wine with a hint of red to create its brilliant allure), sweet dessert wine, and fortified wines (Ports and Tokays).
Most will begin their wine journey with red or white wine. With over 3,000 different grape varie-ties for making wine, knowing which one to order is more difficult. However, most wine drink-ers will only encounter about 20 red and white varieties in their lives. Some countries (mostly those in Europe) name their wines by the region, not the grape variety, so that adds greater complexity.
Many European wines are made to complement food, and the basic concept is white wines with poultry and fish and red wines with red meats. You'll also find that people drink sparkling wines to celebrate a special occasion like a birthday or the New Year. While these 'rules' break down as your wine palate develops, use them as an initial guiding principle.
Five wines, five dishes
Malaysian dishes are often difficult to pair with wines because of the spices. This merely adds to the excitement of trying to find the wine or wines you like best with each dish, and there's no definitive answer. Food friendliness is a term used for pairing wine with food, and here are five red wines that I have paired with five famous Malaysian dishes.
Shiraz – bak kut teh
In France, this grape variety is known as Syrah, while in Australia, it's Shiraz. Aussie styles are some of the planet's biggest and most powerful reds, with uncomplicated fruit flavours. German migrants first planted vines in South Australia's Barossa Valley in 1847, and this her-itage is still evident.
Here, Shiraz wines are known for blackberry and chocolate flavours, but they can also be jammy (sweet). Torbreck Woodcutter's Shiraz is a well-respected Shiraz, while Torbreck's premium Shiraz, The Laird, retails for over RM2,500 (it's one of the world's most respected single-vineyard Shiraz wines).
Woodcutter's Shiraz is big and powerful but retains an elegance that makes it more French than Australian on the palate. It's perfect for most red meat dishes, but enjoy it with bak kut teh, as its mellow flavours pair nicely with the obvious but subtle spices in the dish's broth.
Côtes du Rhône – tandoori chicken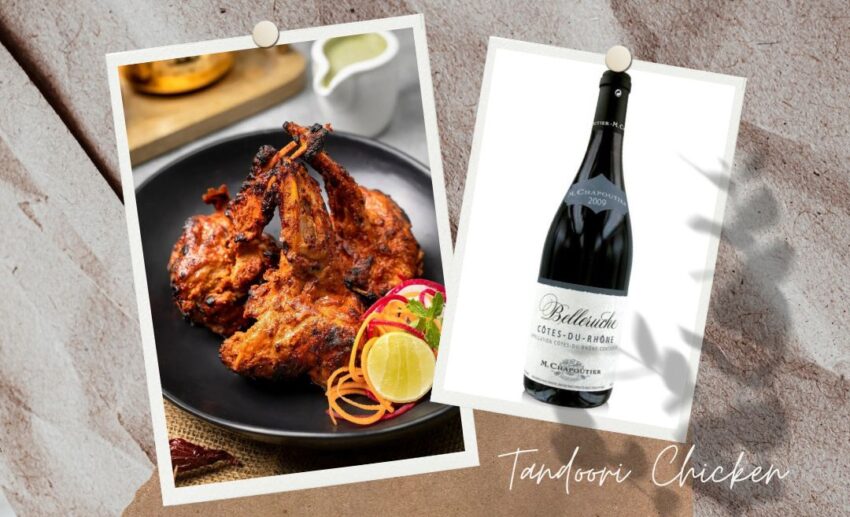 Tandoori chicken is a spicy dish that requires careful wine consideration. The numerous spices used to marinate the chicken and the hints of charcoal from cooking within the tandoor create a mélange of tastes. Combine this with the dahl and mint/coriander/garlic dip, and astute wine navigation is required.
I find a wine like M. Chapoutier Côtes du Rhône Belleruche pairs well, as the spiciness of its dominant grape varieties, Syrah and Grenache, complements the tandoori spice. It is mellow and rounded on the palate and is a good match for the robust flavours of tandoori chicken. Plain naan is a better choice than garlic naan if you're going for this combo.
Chianti – char kway teow
Tuscany is a favourite holiday destination for many, and one of the reasons is its famed Chianti wine. Chianti Classico is a style produced on the rolling hills between Florence and Siena and made from Sangiovese grapes. These produce a ruby-red wine of brilliant fruitiness that is easy to drink.
The grape juice is aged in oak barrels, with 'riserva' (reserve) having been aged longer. Barone Ricasoli Chianti is a typical Chianti of medium body, velvety on the palate, and with a fruity palate of cherries, dark berries, and spices. The acidity of the wine cuts through the fattiness of char kway teow with its spices, soy sauce, cockles, and prawns.
Brunello di Montalcino and Vino Nobile di Montepulciano, other famous Sangiovese styles from Tuscany, are typically more expensive than Chianti. It's best to start with more affordable Chianti styles before advancing to the more expensive and complex styles.
Pinot Noir – roast duck
Pinot Noir is a regal red grape variety highly revered by connoisseurs. Arguably the finest are produced in Burgundy (France) and are simply called Burgundy. In New World wine regions (Australia, New Zealand, and California), they are labelled Pinot Noir, with one of the finest estates being Felton Road in New Zealand's Otago Region.
Bannockburn Pinot Noir is light red (you can see through it) and has flavours of strawberry and raspberry. Tannins are subtle, with the fruit dominating the flavour profile. The grape variety brings out the full flavour of dishes like roast duck. It's not a cheap wine, and it may be best to start with the more affordable Wolf Blass Makers' Project Pinot Noir.
Malbec – beef rendang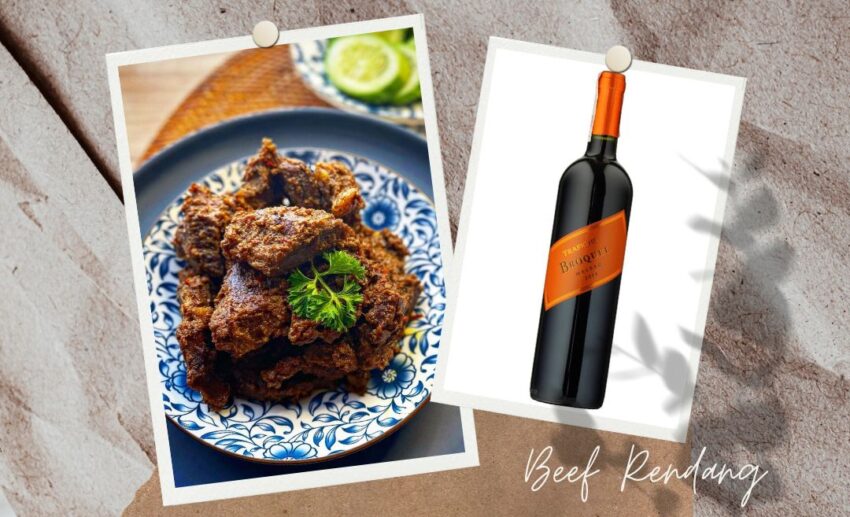 Argentina has taken ownership of Malbec (despite it actually being a French variety), a big, bold red grape that has captured the attention of wine drinkers. The style has a deep purple colour and a delicious but often jammy flavour.
If your palate gravitates towards big, fruit-driven, red wines (read Australian Shiraz styles), you will enjoy Argentinean Malbecs. They are full of rich, bold, and spicy flavours dominated by black berries (mulberries and blackberries). Many value-for-money Malbecs are made for easy drinking and early consumption, while the higher-priced ones are often blended for drink-ing a decade later.
One of the most respected Argentinean Malbecs is Trapiche Broquel. Produced from 100% Malbec, it's full of fresh, upfront berry flavours and is an excellent accompaniment to spicy dishes like beef rendang. Malbec should be slightly chilled before serving.
Chin-chin!