The United Arab Emirates (UAE) is a land of magnificent diversity with its seven distinct emirates. It is where modern edifices harmoniously co-exist with age-old Emirati culture and historical gems. While travellers to the UAE may always think of heading to Dubai first, it's important to remember that this destination of seven amazing emirates has a lot to offer. It's also more than gleaming skyscrapers.
A prominent Middle Eastern jewel that shines on the world map with extraordinary experiences, the UAE welcomes visitors to come and enjoy the best vacations. When you look closely, you will notice that the UAE is surrounded by a beautiful coastline and majestic mountain terrains, which makes it a place of diverse experiences. Here are some of the best options to look forward to.
The extraordinary attractions of Dubai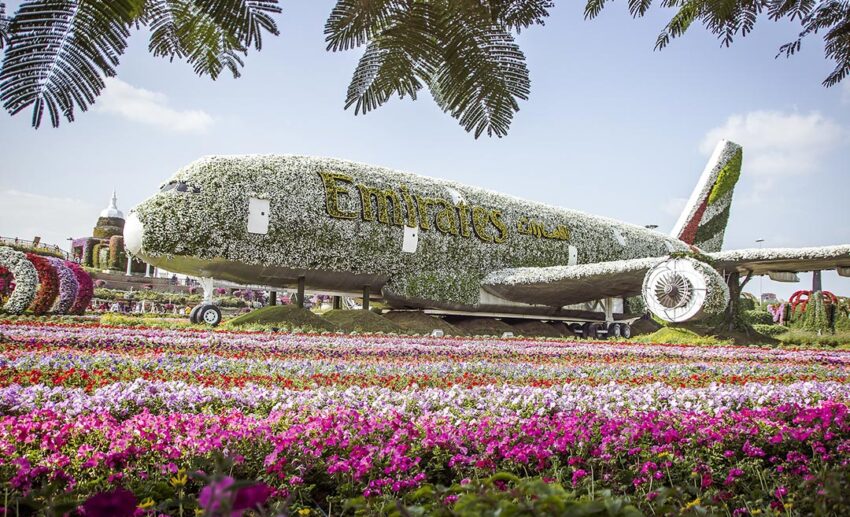 Okay, fine. You'll likely fly into this dazzling desert metropolis, so we can't leave it off the list. If you want to see modern engineering marvels, Dubai is the place to go to. In some ways, Dubai resembles an open-air museum displaying the best of modern man's artistic flair, possessing the magical ability to turn a desert into one of the world's most prominent futuristic aspirations.
Some of the most record-breaking attractions in the world belongs to Dubai. For instance, the world's tallest building — the Burj Khalifa, the world's largest flower garden — Dubai Miracle Garden, the world's first successfully inhabited artificial islands — Palm Jumeirah, the most beautiful/futuristic structure — Museum of the Future, and the world's largest observatory wheel — Ain Dubai. So, while the rest of the UAE is your oyster, Dubai is still a must.
Celebrate speed and super cars at Ferrari World Abu Dhabi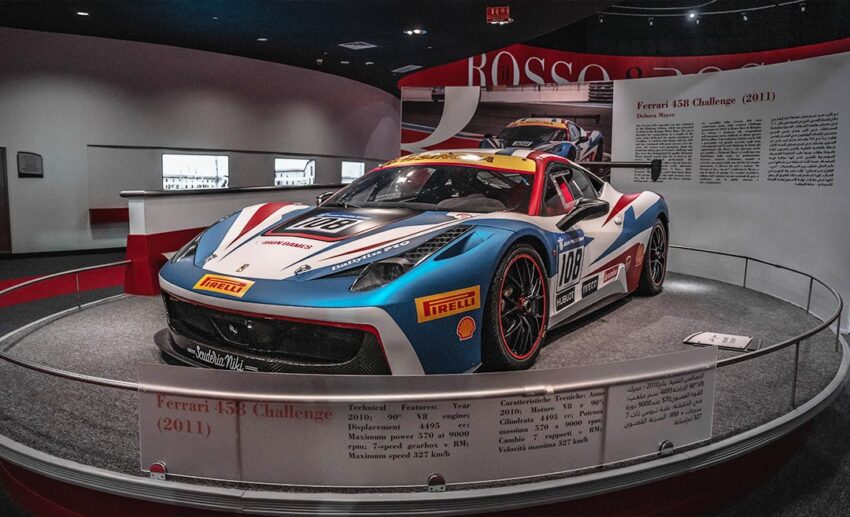 Do you have a thrill for high-speed adventures and supercars? Then you'll be thrilled to visit Ferrari World Abu Dhabi, which showcases the best of supercar adventures as well as insanely high-speed adventure rides. It's also the first-ever Ferrari theme park!
At Ferrari World Abu Dhabi, experience the G-force of the fiery red Ferrari on the world's fastest roller coaster — Formula Rossa. You can also get behind the wheel of a supercar for a test drive. This unique theme park also entertains kids with a variety of driving experiences and rides including a smaller version of Formula Rossa for them to enjoy.
Venture out on Arabian desert adventures
A trip to the UAE is incomplete unless you go on a desert adventure. The vast golden dunes are the ideal place to unwind from the modern world and the landscapes transform spectacularly for a variety of experiences, ranging from a serene hot air balloon ride to adrenaline-pumping dune bashing to stellar star gazing.
So, a desert safari in Dubai is a must-do while in the UAE. Meanwhile, in Abu Dhabi, you can enjoy a more traditional desert experience with falconry shows and other activities. The evenings and nights spent in the Arabian deserts will make for some of the most memorable parts of your UAE vacation. With Bedouin vibes, traditional folklore, and dinner, time spent at desert camps provides insight into local culture. Luxury stays in opulent tents and camps in the desert can also be added to the experience.
Enjoy outdoor adventures at Ras Al Khaimah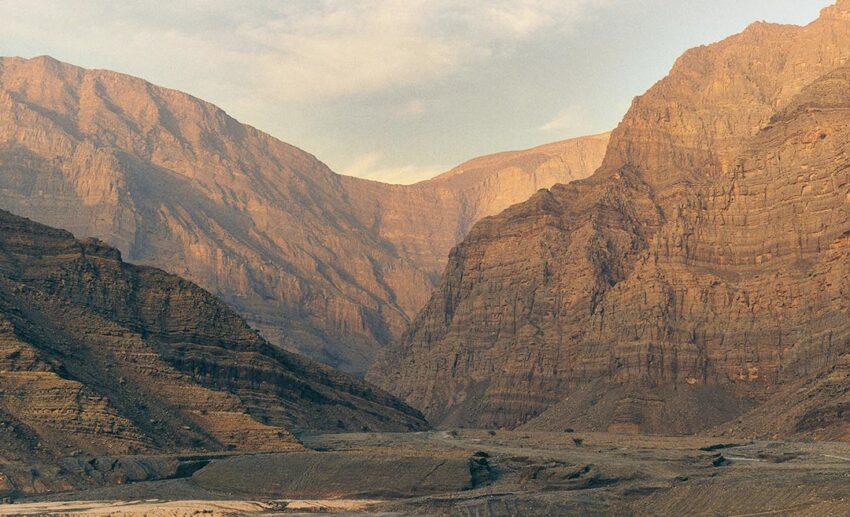 Ras Al Khaimah, the UAE's adventure capital, is quickly becoming one of the most popular places to visit in the county. The rugged terrain and dipping valleys, surrounded by Hajar Mountain and home to the UAE's highest peak, Jebel Jais, are ideal for some adrenaline-pumping outdoor adventures.
Tour operators in Ras Al Khaimah offers an excursion to Jebel Jais for adventure seekers, where they can try hiking, via ferrata mountain climbing, and even the world's longest zip-line adventure. Extreme adventurers can also visit the recently-launched Bear Grylls Explorers Camp.
For those who love to bask in nature with mellow adventures, kayaking through the mangroves of this emirate is an ideal way to relax in the calm ambience.
Live it up in the lap of luxury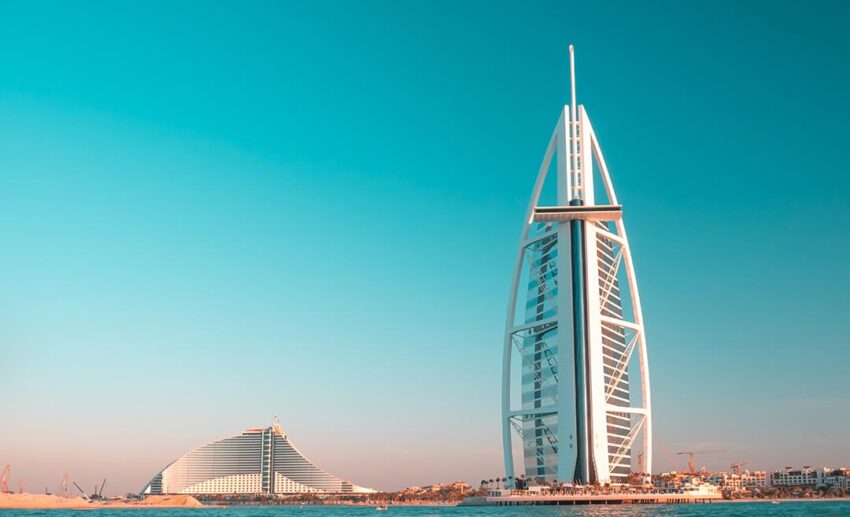 One of the best thing you can do in the UAE is to indulge in its luxury stays. And Dubai and Abu Dhabi are prime locations for these blissfully opulent stays. Take your pick from a diverse range of luxury hotels and resorts for visitors to enjoy all the luxurious creature comforts and series imaginable while basking in spectacular views.
Basically, if you're going to splurge, this is the country to do it. The properties that excel in service, ambience, and hospitality are Atlantis, The Palm Dubai, Emirates Palace Abu Dhabi, Burj Al Arab Jumeirah, The St. Regis Saadiyat Island Resort, Abu Dhabi, and Armani Hotel in Dubai.
Go scuba diving at Khor Fakkan Sharjah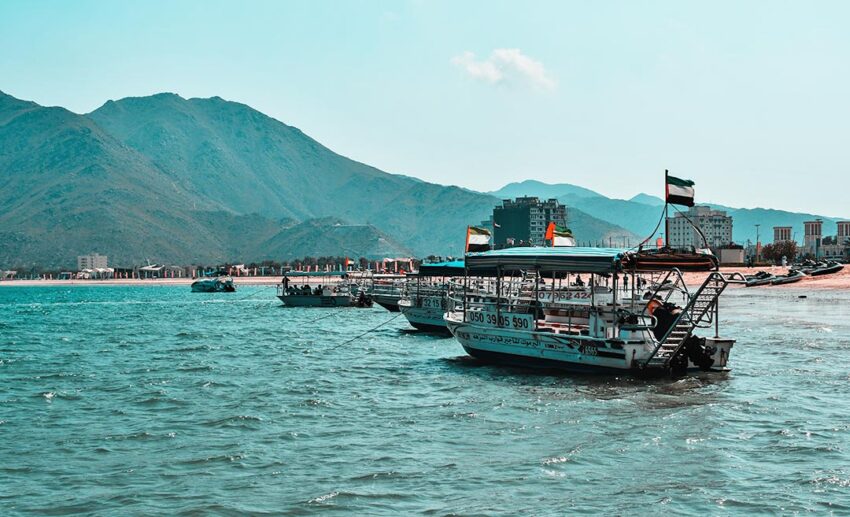 Did you know that you can go scuba diving and snorkelling here? While Dubai offers an underwater experience in its aquariums and theme parks, you can have it in a more natural setting at Khor Fakkan, an exclave of Sharjah on the UAE's eastern coast.
Although the Khor Fakkan beach stretch promises a pristine scenery of coastal vibes and clear blue waters, the main draw for tourists is that the setting is ideal for an underwater excursion. The waters are clear and teeming with a variety of colourful marine life that's best seen while scuba diving or snorkelling.
The list of things to do in the UAE is endless. The more time you spend in the UAE, the more you realise how much there is to discover and enjoy!