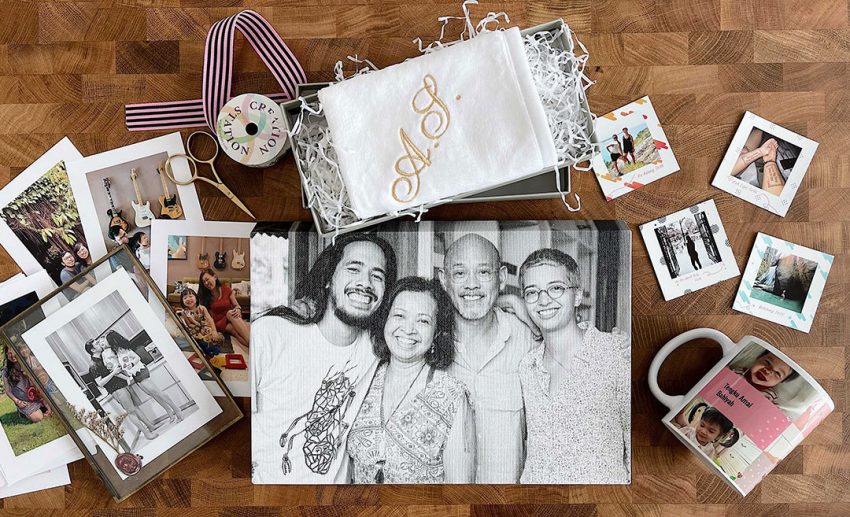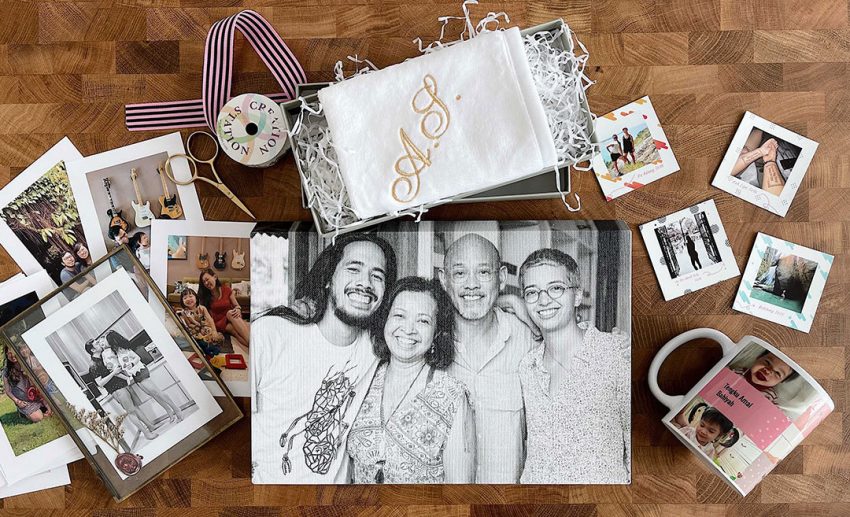 Subscribe to our new

Telegram

channel for the latest updates.



A single image really can paint a thousand words. From birthdays and graduations to holidays, just seeing special moments in photos can put a smile on your face and bring back a flood of memories. So, thank goodness for Photobook Malaysia who can help immortalise your favourite memories in some inventive and unique ways. Here's how we at Zafigo have chosen to celebrate life. To help you do the same, we've even got the details of a little giveaway we're hosting. Read on for all the details!
Every kid needs a cheesy mug
Tengku Zai, Editor
I've always believed that every kid needs a cheesy mug in their lives. I had one while growing up (which sadly broke), and we've even still got my husband's cheesy mug from when he was a kid at home! Since it's our little princess's birthday this month, I figured that I'd gift her one of her own —simply for becoming a feisty threenager. I love how Photobook Malaysia had heaps of mug designs to choose from. It was easy to personalise too as all I needed to do was upload my photos of choice and type in the phrases I wanted. If mugs aren't your thing, you can choose form other kinds of drinkware like tumblers and shot glasses.
So much magnetism
Maggie De souza, Head of Events
A habit I picked up from my mother, I buy magnets from every city I visit as little keepsakes of my travels. Unlike most of my family and friends, I tend not to share many of the holiday pictures I take on social media, preferring to keep the memories to myself or sharing them with just a close few. Both these reasons are why I opted to go with Photobook's personalised magnets.
The one I specifically chose is a template for a set of four, and picked some of my favourite moments from recent trips abroad. Everything came up to just a little over RM20, and while that may initially seem a little pricey for thermoplastic magnets (the option to have them printed on metal bases is available too at a higher price), once you take into consideration the ease of use of their customisation feature, you'll feel a little better about your spend.
I'm happy with the final product but of course, if you prefer something a little more expensive looking, you can always go for the Aluminium Chromaluxe plate. I may have just found a new way of preserving my travels.
A canvas of memories
Marina Mahathir, Founder
I have long struggled with what to do with the thousands of photos on my phone and laptop. Then I discovered Photobook! I love this photo of my family taken by a friend so much, but it's a pity that it's stayed hidden from view. When I realised that we could make a print on canvas of it, I was thrilled. It looks great and has really enhanced the quality of the photo. I'm now thinking of more photos to print to put on our wall.
It's an Insta block party
Xin Xin Lee, Head of Design
If you're looking for a way to decorate your room and also fill it with memories of your travels or even quality time spent at home during the lockdown, the blank Insta prints is one way to go. I chose to print mine in 6 x 4 inches FUJIFILM Crystal (Matte) paper, and there are 30 pieces of photos in a set, which is the perfect number of pictures to decorate a part of your home wall.
It's really easy to do too, as you only need to upload the photos of your choice and arrange them to your liking. You can also make it more interesting by adding text, background colours, and clip art. The quality can't be compared to your good old photo printing shop, but it's a good option if you would like to get them printed from the comfort of your home. It took less than a week for them to complete and deliver the final product.
A gift from the heart
Theresa T, Business Development Lead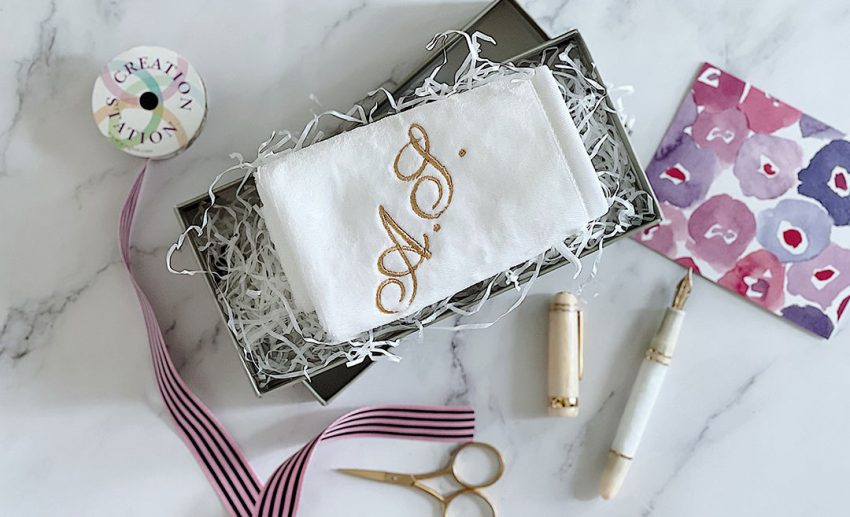 My pick for Photobook this time was an embroidered towel as one of my wedding presents for a close friend of mine. Most of the time, when one Googles for wedding gifts, the search results seem to be wine glasses, wine bottles, or just something rather cheesy. My friends are both non-alcohol drinkers, so it's been rather hard looking for a suitable and unique gift.
I'm glad I found this. I like that I was able to place both of the first letter of their names on the towel which brings a personal touch to it. The pricing on Photobook is pretty decent too for a customisable item. To add on, the material is rather soft, and aside from being functional, it will make a pretty statement in their home too.
Giveaway time!
Ready to immortalise your own precious memories yet? Good. Because we're celebrating friendships and giving away RM50 vouchers to three lucky winners and their besties! That's a whopping RM300 worth of Photobook vouchers! All you need to do to win is follow the instructions below.
⦾ Follow Zafigo and Photobook Malaysia on Instagram
⦾ Share this Instagram post to your Stories and tell us in the caption why you're thankful to him/her/them?
⦾ Our giveaway will run from 15 October 2021 to 22 October 2021
⦾ Submissions close at 11:59pm on 22 October 2021 and winners will be announced via Instagram
⦾ Each winner will receive RM100 worth of vouchers (RM50 and RM50 for their friend) in RM50 denominations
⦾ Open to residents of Malaysia only
⦾ Vouchers not exchangeable for cash
[zf_post_boxes widget_hide_desc="true" num_post="3″ post_id="16180, 34643, 18609″]
Follow Zafigo on Instagram, Facebook, and Twitter. Sign up for our bi-weekly newsletter and get your dose of travel tales, tips, updates, and inspiration to fuel your next adventure!