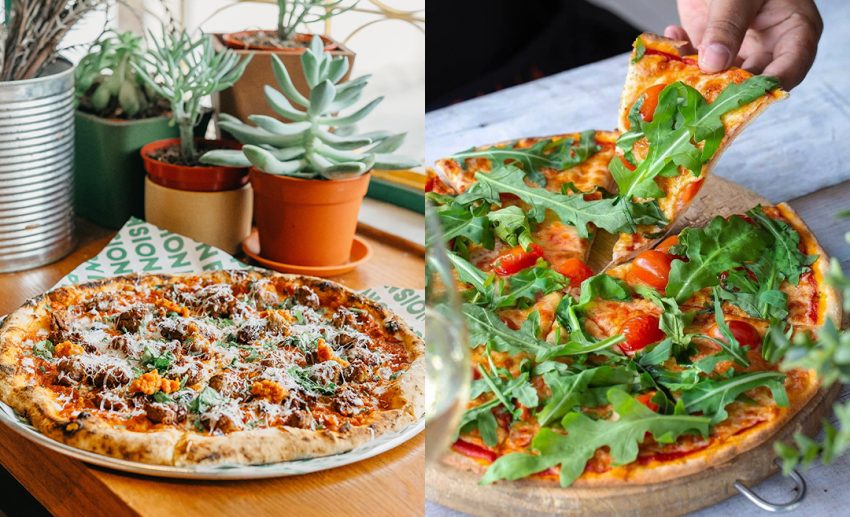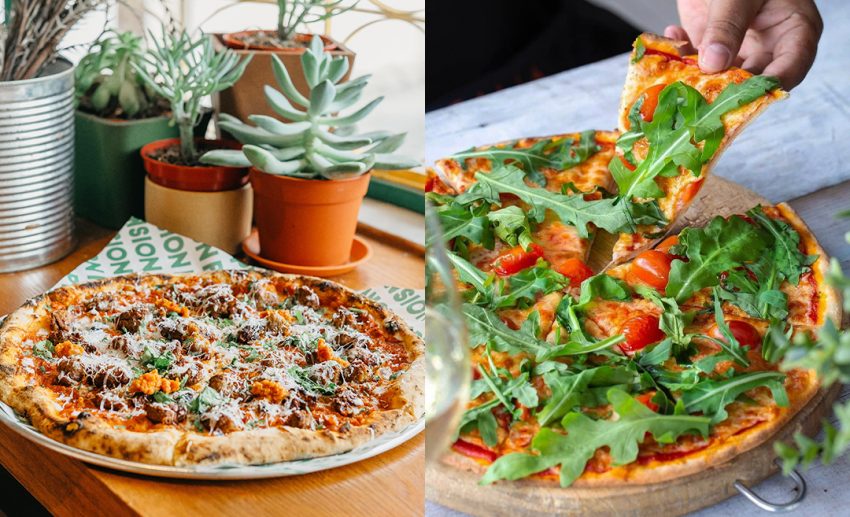 Subscribe to our new 

Telegram

 channel for the latest updates.
The city of Kuala Lumpur (KL) is rife with some pretty amazing pizza places. So believe us when we say that you need to look beyond the default choices of Pizza Hut and Dominos. Although, yes, they're fast and hit the spot, broaden your pizza horizon for a taste of authentic Italian and New York pies. Whether you're ready to dine-in or prefer to order in, take your pick from one of these. If you're stumped,  just toss a coin, because whichever you end up with, it won't disappoint.
1. Phil's Pizza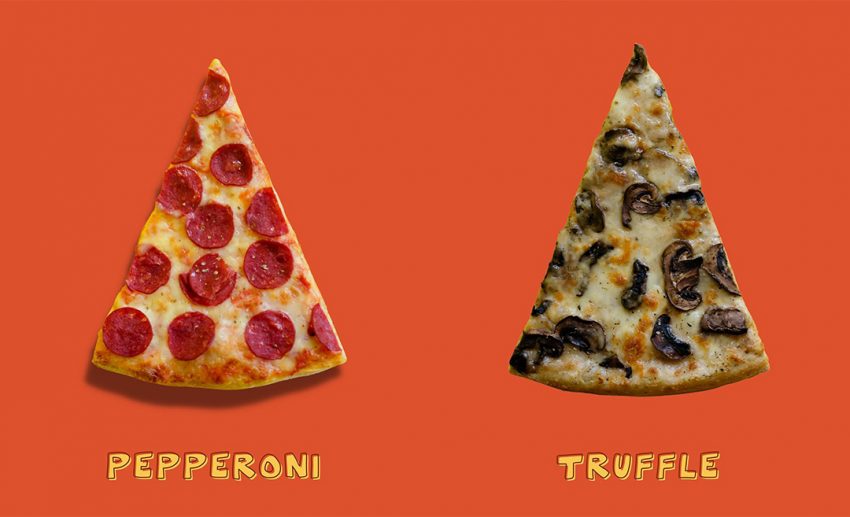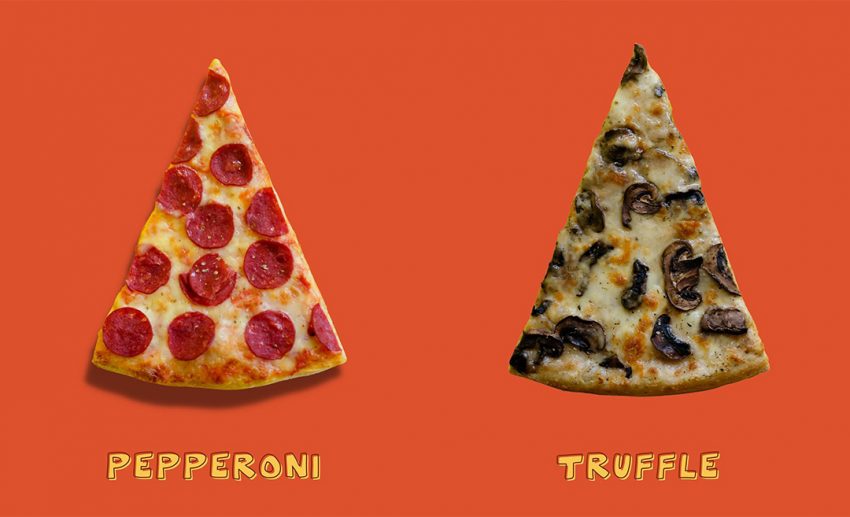 Phil's Pizza offers affordable New York style pizzas and they are all the rage! Based in Bangsar and Chinatown, the parlour offers a drive-thru service to make it more convenient and safer for pizza lovers to get their fix. Alternatively, you can have their yummy pizza pies delivered right to you. 
If you feel like baking pizzas with your friends, but are no Gordon Ramsay, their frozen pizzas are available at Zugo Mart. Their scrumptious bestsellers — Pepperoni and Truffle — are highly recommended.
2. Honcho Pizza Parlour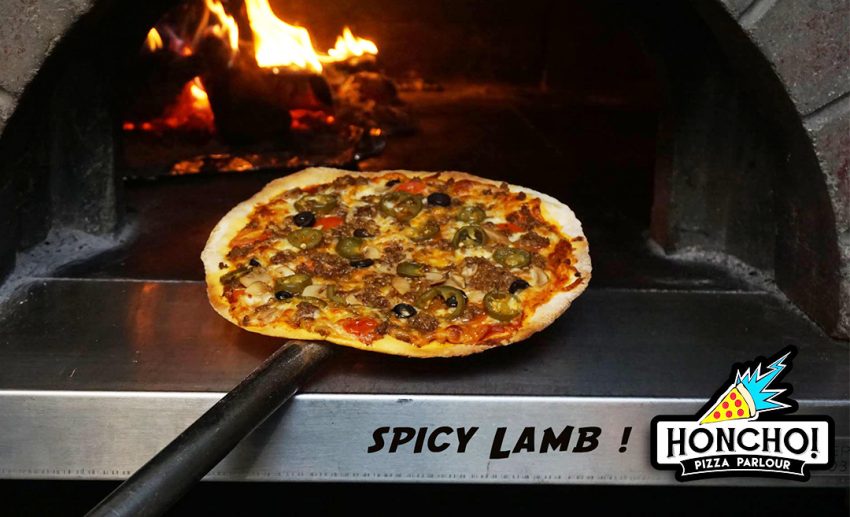 Although the Honcho Pizza Parlour isn't located smack bang in KL, their delivery service makes it possible for you to taste their wood-fired pizzas in Subang Jaya from anywhere in the Klang Valley. Honcho was actually Malaysia's first wood-fired pizza truck, but now they've got a permanent home. 
Honcho offers a unique menu featuring the likes of smoked salmon and smoked duck pizzas alongside their bestselling pepperoni and aloha chicken. They also serve homemade pasta if your taste buds crave for something different. A popular pick amongst customers is the fettucine carbonara with beef bacon.
3. Bachelor's Pizza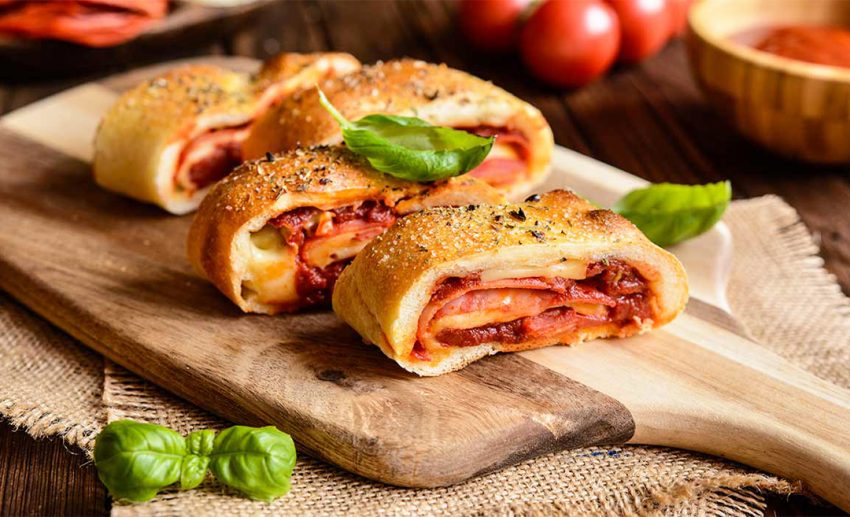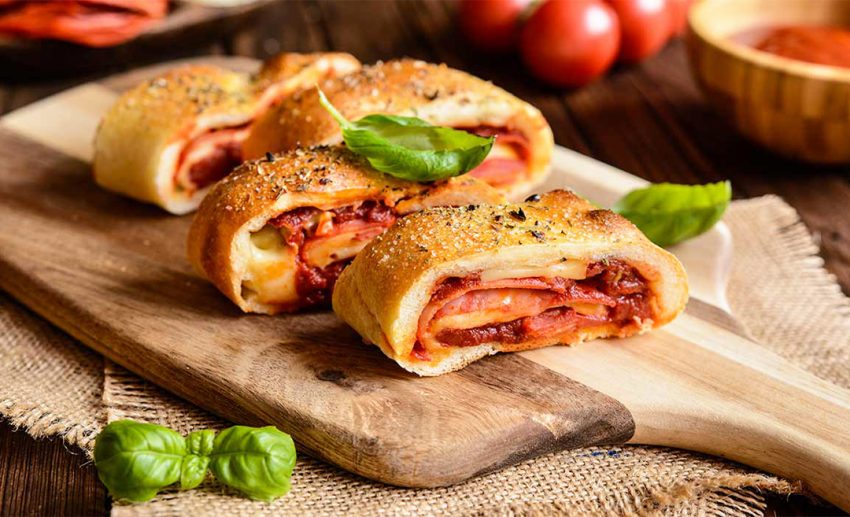 Their freshly-baked pizzas are out of the ordinary. Bachelor's Pizza stands out for their use of fresh premium ingredients — from whole premium meats to 100% real cheese, and homemade specialty sauces. Their pizzas are lovingly handcrafted  too, which makes the calzone pizzas and Stromboli s so incredibly smackalicious. The classic beef pepperoni calzone pizza, mimicking a gigantic curry puff but with stretchy mozzarella cheese is worth every calorie. Bachelor's Pizza has three outlets — Mont Kiara, Damansara Perdana, and Bandar Sunway.
4. Pizza Mansion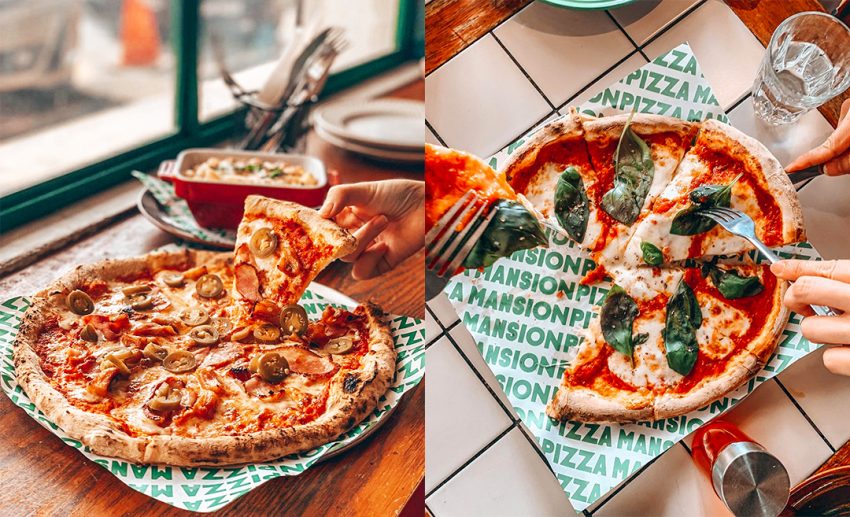 Famous for their wood-fired pizzas, Pizza Mansion's truffle creamy mac and cheese is also widely talked about. Pre-COVID-19, oftentimes, both outlets in Bukit Bintang and Petaling Jaya were packed with people waiting in line, like sardines. It was nearly impossible for you to get a table if you hadn't made reservations. Now, they've made it easier for you with their delivery service available even via WhatsApp. They have a lot of must-try mouth-watering pizzas with crunchy thin crusts that'll leave you wanting more. 
5. Fino Piza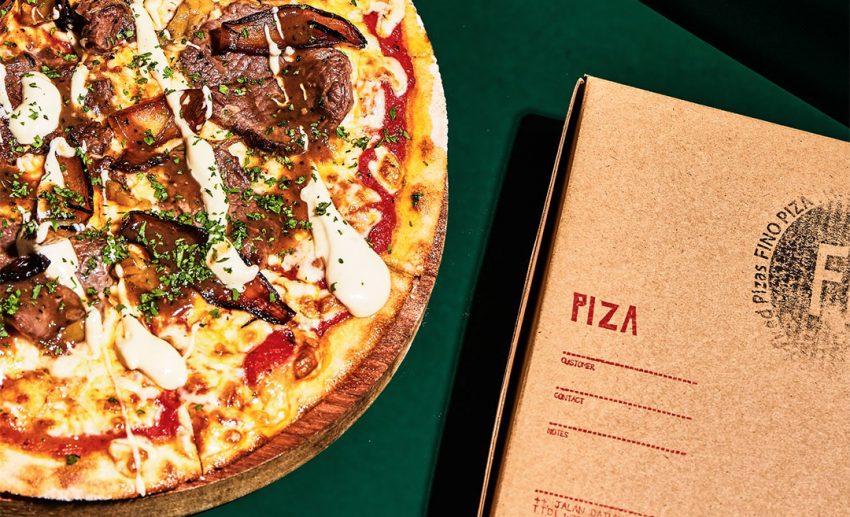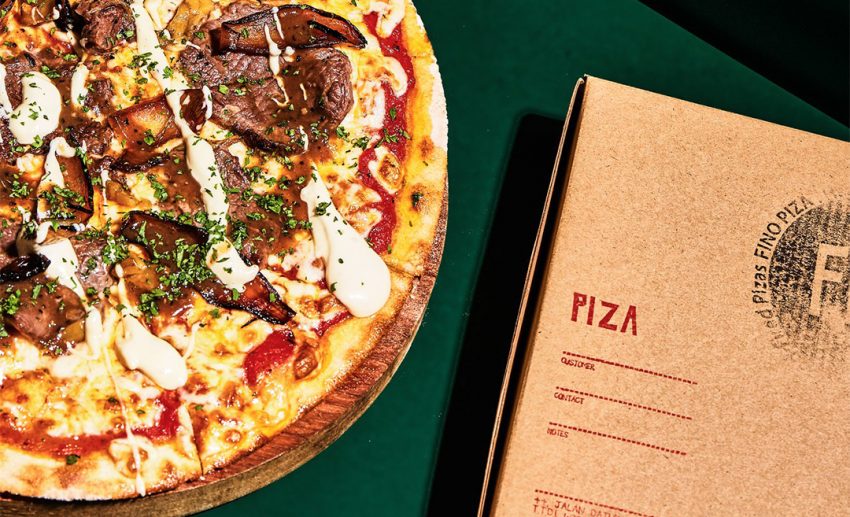 With outlets spread out in TTDI, Subang Jaya, and Cyberjaya, Fino Piza is another pizza parlour boasting handcrafted wood-fired deliciousness. Their head chef — who formerly served at Marina Bay Sands' Pizzeria Mozza — knows exactly what a chef's kiss pizza tastes like. Every bite you take of their artisanal pizzas guarantees you a feeling of utter contentment. 
Their diverse serving sizes includes a massive 21-inch pie that can feed your entire family. Customers can also enjoy a half-and-half option that incorporates two separate pizza flavours of choice.
6. Heritage Pizza 
Fluffy dough, crunchy crusts, and a base made from tomatoes imported from Italy — all baked and cooked to perfection. What else could you ask for, really? Classic pizzas are simple by nature, and at Heritage Pizza, you'll get your cravings of authentic Italian pizzas sorted for a reasonable price. You can even be fulfilled in no time as you can have their pizzas delivered straight to your doorstep.
7. Ghost Pizza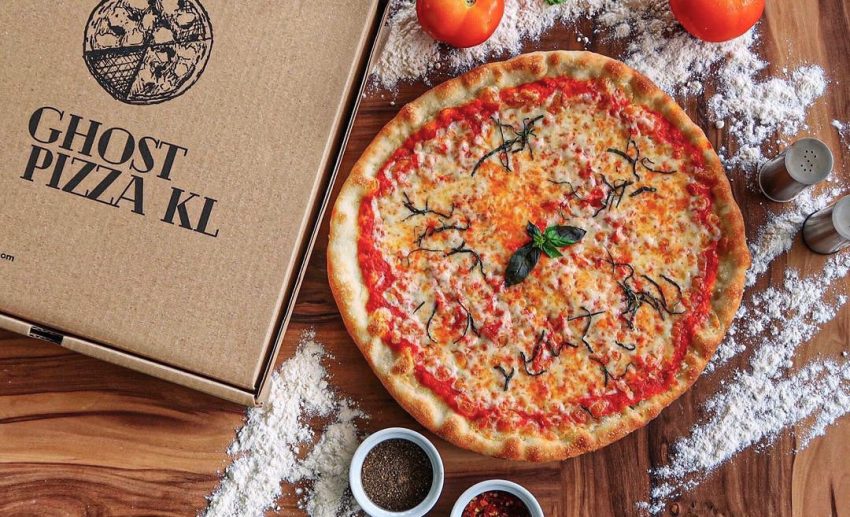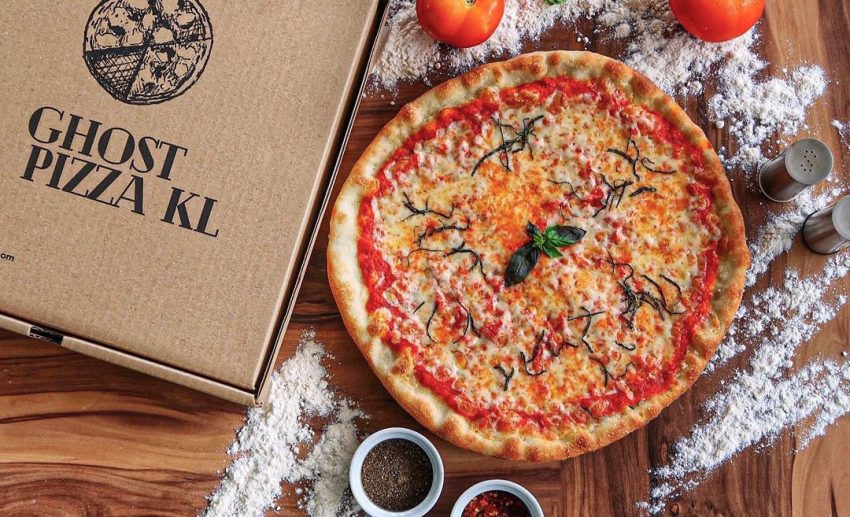 Going with the online dining concept, Ghost Pizza is a pizzeria with no shop front and only provides delivery services. You can order from any of their branches in Bangsar, Sungai Buloh, or KLCC. 
Try out their Italian delicacies to whet your appetite before feasting on their Roman style pizzas — a flavoursome mouthful of airy crusted dough, with the perfect crisp. The best part? They're definitely not overpriced.
8. Crust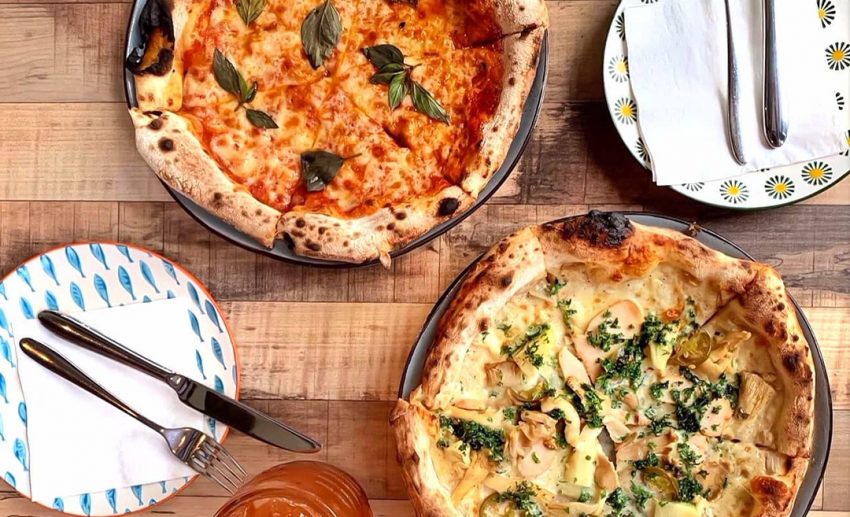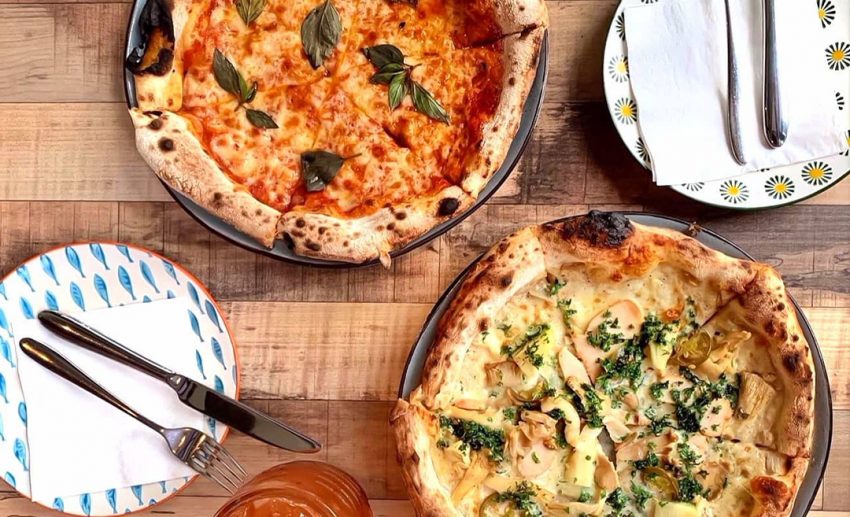 Reviewed by the notable food travelogue, Jalan Jalan Cari Makan on TV3 last year, is Crust, located in Mont Kiara, KL. Arguably serving up among the best wood-fired sourdough pizzas in town, the non-oven baked pizzas are topped with generous amount of by Italian garnishes will make you do your little dance as you munch. 
Our personal favourite pizza by Crust is the Figaro — a hearty pie topped with a white sauce, helpings of mozzarella, fresh figs, goats cheese, lashings of beef bacon, caramelised onions, rocket, and a drizzle of honey. Oh, and have a taste of their delicious burgers and brunches too that are just as good while you're at it.
9. WOP Pizza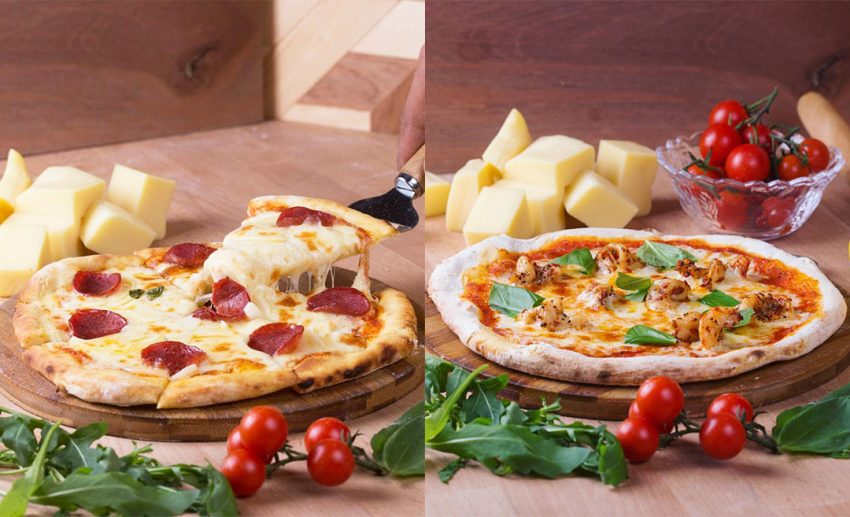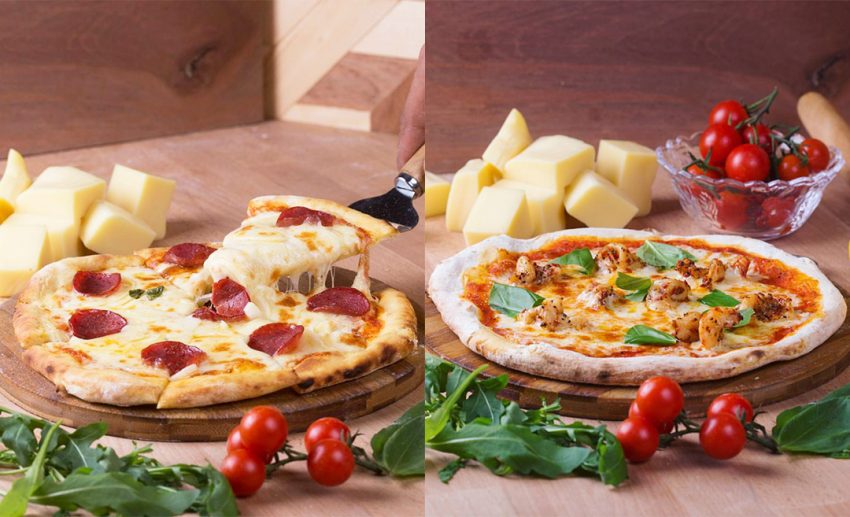 WOP Pizza is a pizzeria in Hartamas, KL that really lives up to their motto — Trust the Crust. If you're a pizza lover, you're likely a cheese lover too, and WOP Pizza's pies are drenched in house-made buffalo mozzarella cheese and other fine local ingredients. It's then baked in firewood obtained from local mangroves in addition to everything else that's needed to make exquisite Neopolitan-style pizzas. Get your pizza fix via one of their various delivery platforms. 
10. Eatalia by Brava 
Eatalia by Brava's specialty encampasses wood-fired pizza and other authentic Italian cuisine. Situated in Desa Sri Hartamas and Desa Park City, their pastas, lasagnes, desserts, and even coffee are great complements to their thin-crust pizzas that are just perfetto. We especially enjoy their signature Brava, Turkey Toast & Pineapple Pizza, and Beef Pepperoni & Turkey Ham Pizza. They deliver too!
11. Proof Pizza + Wine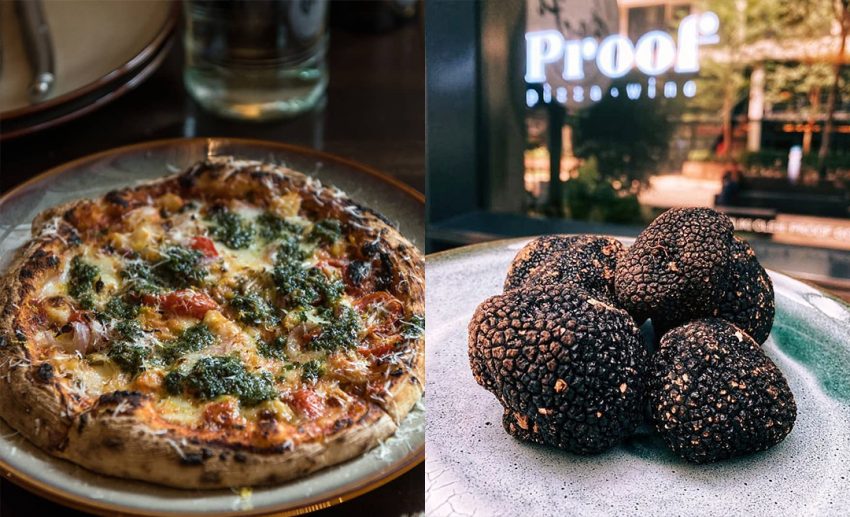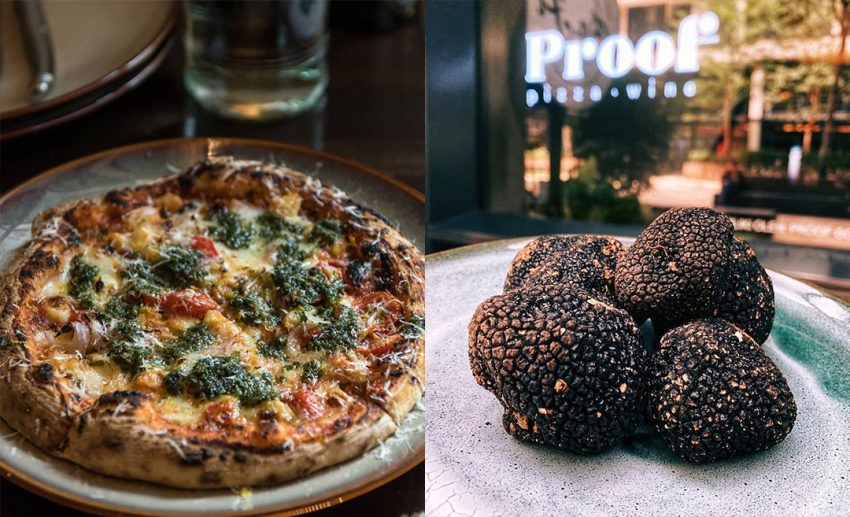 An instant favourite ever since it first opened its doors in Bangsar's APW back in 2016, Proof Pizza + Wine is known for its gourmet pies. They now have an outlet in Arcoris Mont Kiara too, offering the same delicious goodness. Our favourite pizza is definitely the Umbrian Black Truffle Pizza that's a heady mix of various mushrooms, mozzarella, taleggio, mascarpone, and decadent black truffle paste. 
Do note that Proof Pizza is a non-halal establishment, so unless you're okay with digging in to their indulgent important hams and salamis, stick to the vegetarian options. Besides dining in, you also have the option to have their pizza delivered to you via Grab or Beepit. Benissimo!