When it comes to skincare, let this former beauty editor tell you that cleansing is arguably the most crucial step in ANY skincare routine. You can have the best of serums and lotions, but if your complexion isn't thoroughly cleaned before you use them, you will end up with rough skin and breakouts. But what does one pick between foam, oil, balms, and micellar waters?
Well, generally, it comes down to skin type. Cream and oil cleansers usually work best on dry skin, while foams work best on those with oily or combination skin. But another thing to also note is that your skin is ever-changing with its concerns (no thanks to hormones, stress, and the like). So, again, what does one pick?
That's where The B&B Labs Plant Power Moisture Cleanser comes into play.
Made for all akin types, this foaming cleanser gently lifts away impurities, dirt, and sebum without drying out the skin. How? Thanks to naturally-derived ingredients, of course!
If you're thinking of going green with your skincare, why not make it bright green? The B&B Labs Plant Power Moisture Cleanser is surprising in so many ways. First, it's mild on the skin despite foaming up as it's made from a coconut-based surfactant and sulfate-free. It's also made with natural plant extracts such as True Indigo Flower (blue in hue) and Turmeric (bright yellow), giving it its vibrant green tinge. Yup, that's all real. And the added Chamomile does wonders for soothing redness and inflammation in the skin.
While that's all well and fine, the proof is in the pudding. So we put it to the test, and here's our verdict.
River Huei
Skin type: Dry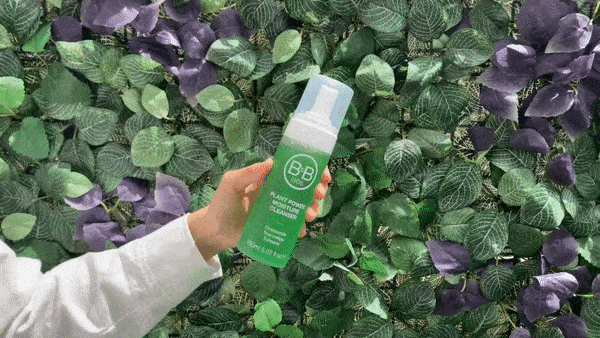 I'll be honest — I didn't want to believe this B&B Labs Plant Power Moisture Cleanser was a 'moisture cleanser'. Most of the cleansers I've used will eventually leave my skin feeling dry — even when they claim they won't strip off your skin's natural oils.
But this cleanser is a game-changer. It removes impurities well after a long day while still leaving my skin feeling supple. My dry skin doesn't feel like a blank slate which I'd have to rehydrate with extra serum and moisturiser. I've realised that my skin is less irritated, too, thanks to the Chamomile and Turmeric in the cleanser.
Emma Mallaburn
Skin type: Combination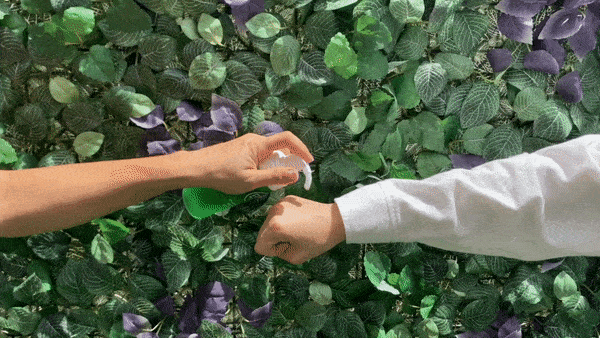 Made to suit all skin types in mind, the Plant Power Moisture Cleanser by B&B Labs is quickly becoming a favourite in my skincare collection. I try to steer away from foamy cleansers with combination skin because they tend to suck any (little) moisture my skin has left. Though, with this cleanser, it wasn't the case.
Infused with plant oils like Magnolia, Ylang-ylang, and Bitter Orange, the ingredients help retain your skin's natural moisture while simultaneously cleaning away all the pollutants on your facial skin. This cleanser is suitable even for those with sensitive skin because of its gentle formula and powerful effects. What's also great is that it comes in two sizes — who doesn't love travel-friendly skincare?
Tengku Zai
Skin type: Dry and eczema-prone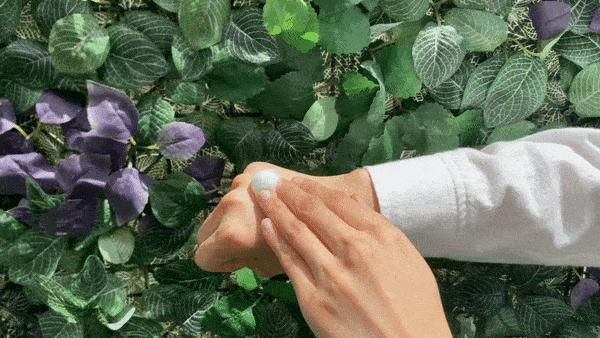 Okay, so honestly, I've been lucky enough to have used this cleanser for months. And initially, I, too, was sceptical about whether or not a foaming cleanser could ever be gentle enough for my eczema-prone complexion. Surprise, surprise — it's been a dream to use!
Since the surfactant (the thing that gives you all that foam) of this cleanser is coconut-based and sulfate-free, it never once dried my skin out during/after use. My complexion always feels clean but never taut. It works thoroughly enough to remove makeup and even then still doesn't make my eczema act up — this could be thanks to the soothing Chamomile and Turmeric that soothe the skin and fight inflammation. 100% will keep using this!
Maggie De souza
Skin type: Oily and acne-prone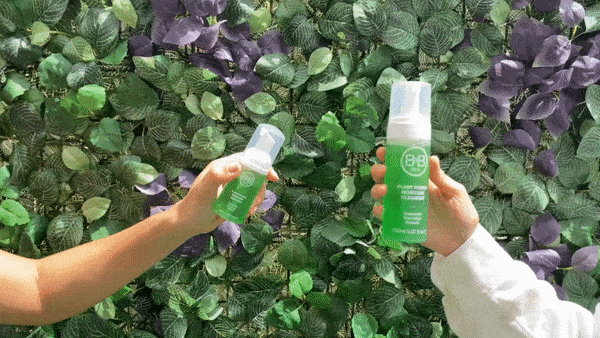 Because of my skin issues, I was a little worried about changing up my skincare routine to try this cleanser. One reason is because of how greasy my skin can get. I'm more comfortable using a deep-cleaning cream cleanser which I feel works best when it comes to clearing the grime at the end of the day. Second, I knew I would be testing it during a period where I would use makeup more regularly than I'm used to, which sometimes makes me break out, and I was afraid a new product would aggravate it.
One week in, and I'm pleasantly surprised by how well it suits my skin. I've had no acne breakouts, and the oiliness seems to be under control. I may just end up using the Power Plant Moisture Cleanser a little longer.