Need a family vacation but don't want to travel far? Well, Genting Highlands is always a good idea! Genting's proximity to Kuala Lumpur (KL), as well as its diversity of activities for visitors of all ages, makes it a popular destination for families.
Genting Highlands also has a plethora of lodging alternatives — on top of the hill at Genting SkyWorlds where the action is at, on the way up, and even at nearby towns (in Janda Baik) at the foothill. Here are some beautiful Airbnb and hotels to choose from when planning your next trip.
Hidden in the highlands
Airbnb
Windmill 2BR1B Genting By AuroraHomes
In the middle of nature's most beautiful green, Windmill Upon Hills gives the convenience of a city living, but in a peaceful embrace. With breathtaking scenery all around you, you can choose from a wide range of facilities.
Vista Residences Genting Highland View
This is a fantastic option for a family getaway! Stay in a fully-furnished apartment with a living room, kitchen, air conditioning, flat-screen TV, and a terrace where you can enjoy your coffee in the morning while overlooking the greens.
Studio Above The Cloud @ Ion D'elemen @Genting
Take a break from the heat and humidity by staying at least 6,000 feet above sea level and immersing yourself in the overcast air, Nearby attractions include Genting SkyWorlds, SkyAvenue Complex, the Casino, the Ripley's Believe It Or Not Museum, and shopping mall, all within a 10-minute drive of the property. Genting Highlands Premium Outlets is 20 minutes away.
Hotels
Swiss-Garden Hotel & Residences
A stone's throw away from Genting Highlands' highest peak, the Swiss-Garden Hotel & Residences is a haven of peace and tranquilly. The best feature of the hotel is the 41st-floor rooftop retreat. Whether you want to cool off in the heated pool, get some amazing shots with the stunning scenery as a backdrop, or work up a sweat in the sauna or gym, the choice is yours!
The Grand Ion Delemen Hotel in Genting Highlands is a popular vacation spot for locals and tourists alike. A breathtaking view of the Titiwangsa Range from a height of 6,000 feet is one not to be missed. This is the best choice for seasoned travellers or those who have no idea where to stay. Perfect after a last-minute shopping spree at Sky Avenue First World Plaza and Genting Highlands Premium Outlets.
First World Hotel is situated at the heart of Resorts World Genting, giving guests easy access to key locations such as the First World Plaza, SkyAvenue Complex, Skytropolis Indoor Theme Park, and the Genting International Convention Centre.
At the foothills (approximately 20 minutes drive)
Airbnb
Sekebun Bunga resides along the flowing pristine clear water of Sungai Hijau. This family-friendly enclave is ensconced within a tropical floral garden and lush greeneries of jungle plants embedded along the riverbanks, giving an astounding natural beauty inviting animals, birds, reptiles or insects and reflecting a sustainable ecological effect.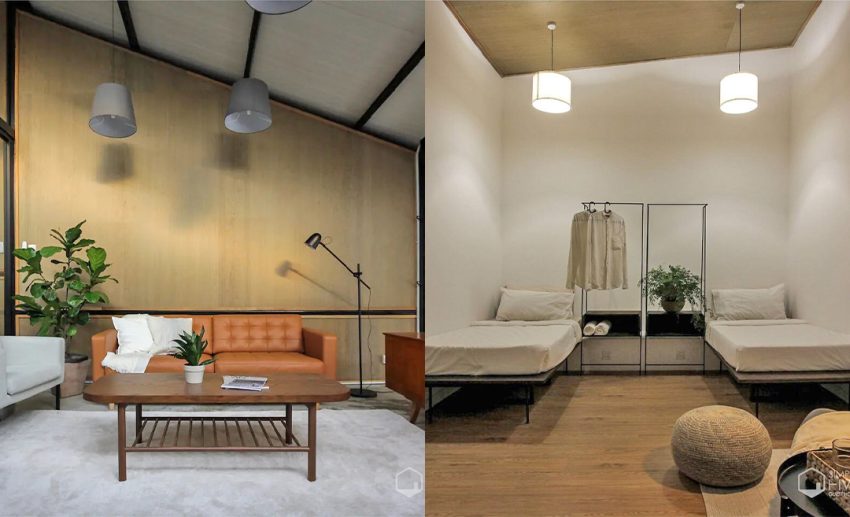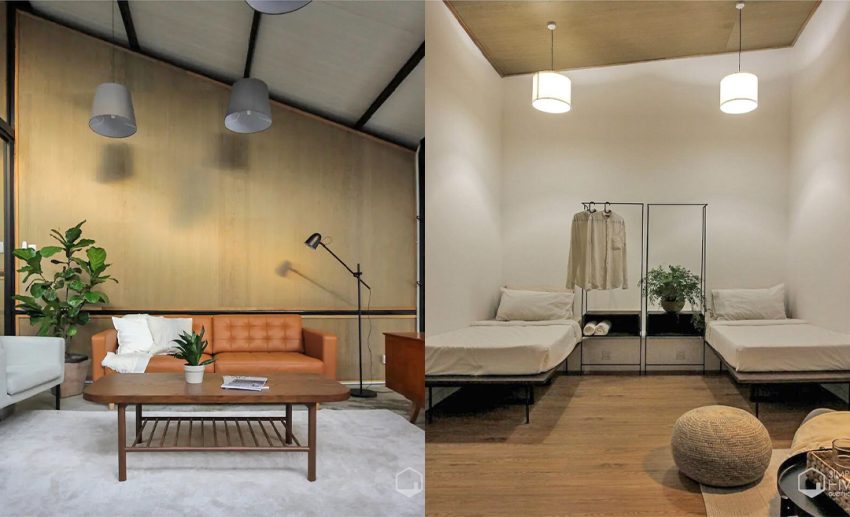 An hour's ride away from KL, the Simple Hive Works Studio+Guest House is your perfect choice for a quiet getaway from the hustle and bustle. The Simple Hive is close to many attractions such as natural hot springs, waterfall, and it is also a popular transit to Genting Highlands.
Charis Janda Baik Villa 3: Atop a Man-made River
Two queen-bedroom villas overlook a man-made river just 30 metres away that flows beneath the property. It's made for a modest family of four, or four adults. The home is conveniently placed in Janda Baik's Ulu Chemperoh neighbourhood, 45 minutes from downtown KL.
Hotels
Relax and unwind in the midst of nature at this luxurious glamping location in Janda Baik. If you're in the mood for some glamping, you'll be able to find a wide variety of safari-style options in this beautifully-landscaped respite.
Surrounded by a luxuriant forest, Resorts World Awana is a serene golf resort nestled at 3,100 ft above sea level in the cool highlands. The resort is only a two-minute drive from the Genting Highlands Premium Outlets.
Rest. Pause. Rainforest Retreat
This hidden gem is surrounded by West Malaysia's oldest rainforest's thick woods at an elevation of 1,000 feet above sea level in Janda Baik. Being surrounded by pure crisp air and the sounds of nature, you'll happily spend hours on the wooden verandah relaxing, playing in the creek, or stargazing while eating a BBQ dinner.