Have you got that long-awaited vacation coming up? Great! Holidays are an excellent time to relax, recharge, and catch up on the books you've been meaning to read. But while we don't suggest bringing more than two books along with you, there are many other things you can pack that'll allow you to read just about anywhere; they'll also keep your precious collections in prime condition.
Here are 10 essentials every bookworm should have with them while travelling:
1. Book sleeve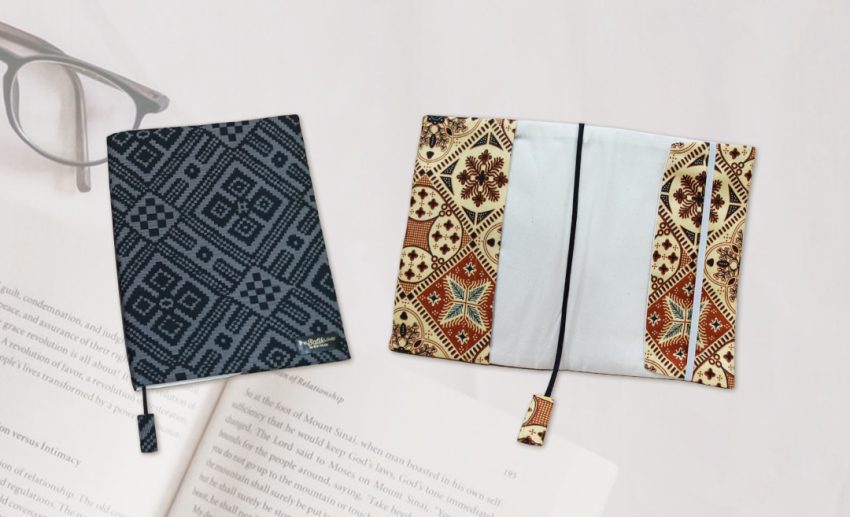 Keeping books safe on-the-go is a constant problem. Slight wear and tear is sometimes inevitable when you have a book packed with several other items in your backpack. Good thing book sleeves exist to keep your books in tip-top condition no matter how long you tote them around.
Where to get them:
Mybookbudz is a mother and daughter-run online store selling book sleeves and other literature accessories that they make themselves. Whether you're looking for something cute or something literary-themed, you're sure to find something to your liking from their catalogue. If you're looking for something a little less winsome, go for one of these batik sleeves instead.
2. Waterproof earphones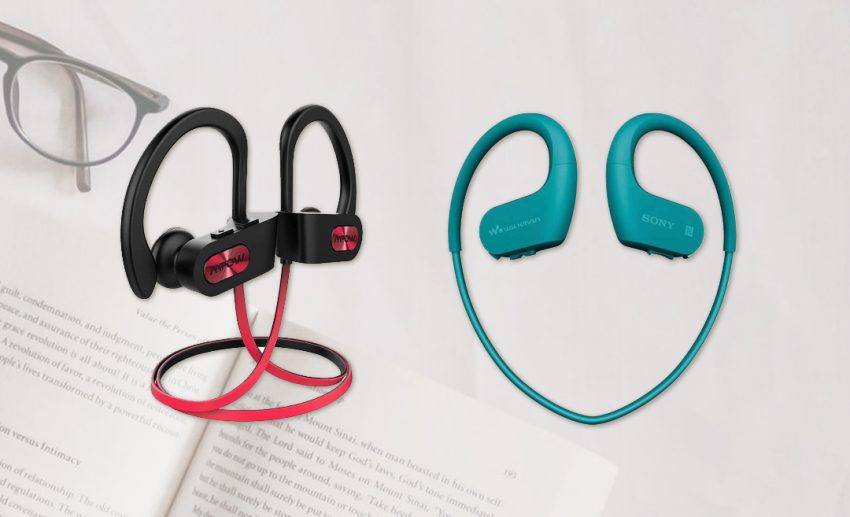 So, you're finally by the pool with a cocktail in hand, ready to dive into that new chapter. But with the kids splashing around and the chatter of other pool loungers, it's hard to stay focused.
It seems almost crucial that you have a pair of earphones with you when travelling to have a way to tune out unnecessary noise. While complete noise-cancelling ones are great, a waterproof one would be even better if you'd rather be in the pool while listening to an audiobook or podcast.
Where to get them:
These waterproof earphones from Sony are a great pick for on-the-go use as they also work as a standalone device, able to store MP3 files on its 4GB or 16GB capacity flash memory. If you're looking for something a little more cost-effective, this pair from Mpow is also will also do the trick.
3. Rechargeable reading light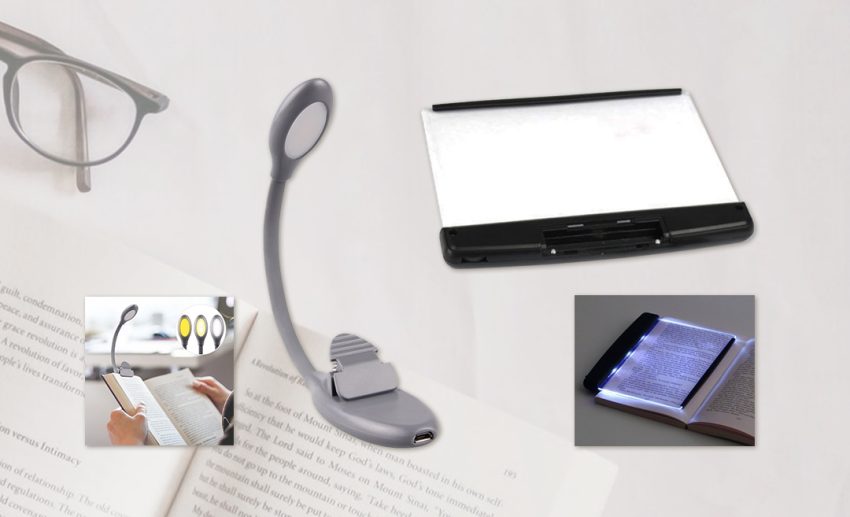 If you're sharing a room with others — who may get annoyed at you for keeping the lights on to find out what happens at the end of your current read — make sure you prepare for the trip. A reading light is essential for those dark overnight journeys or if you're staying in a room with other people.
Where to get them:
This clip light that attaches to the back page of your book is ideal for lighting up your book without creating a distraction that'll keep your companions awake. You can also opt to get this flat LED book light that'll light up your page from behind.
4. Magnetic/leather bookmark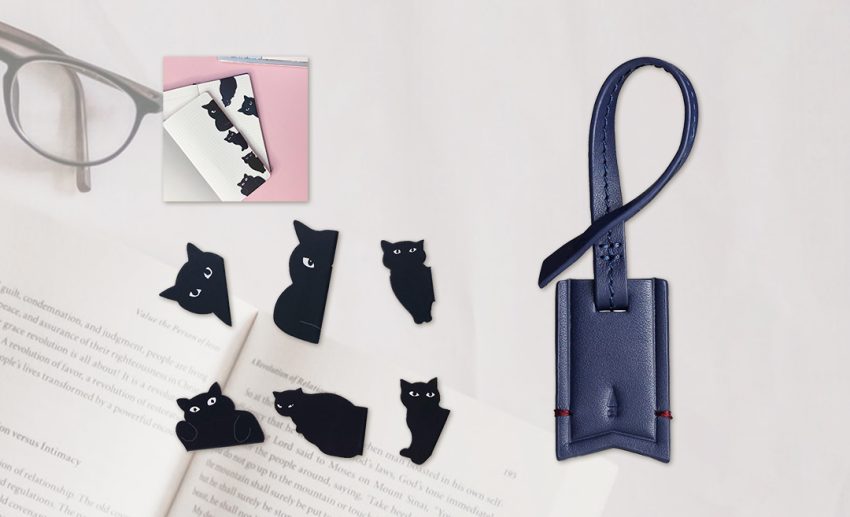 Whether it's to the beach, out sightseeing, or to a cafe, chances are you'll be moving about quite a lot, meaning more interruptions to your reading. A bookmark is a small but great little accessory to remember to bring on your holidays to help you mark your progress without resorting to using receipts or cards as markers or dog-earring your pages.
Where to get them:
Not only is this Gnome and Bow Leather Bookmark that we found on Zalora more durable than regular paper ones, but it also adds a hint of style. You can even attach it to your backpack or tote as a luggage tag when not in use. Alternatively, get these cute Black Cat Magnetic Bookmarks.
5. Travel-size scented candle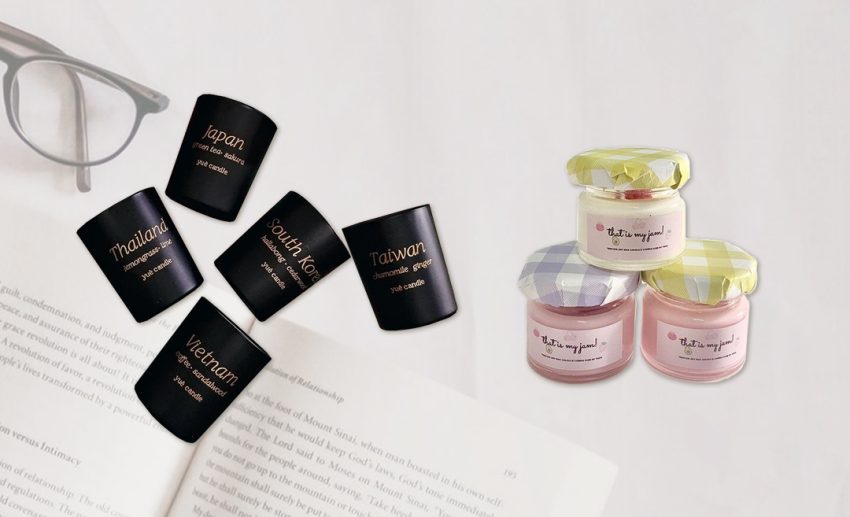 There's nothing like winding down at the end of a long day to read in comfort. Scented candles are ideal pack-alongs to set the mood. Perfect for lighting by the bathtub at your hotel, you're sure to feel relaxed and ready to binge read no matter how tired you are.
Where to get them:
Made of 100% organic hand-poured soy wax, Yuè Candle creates unique scents to help set any mood. Its founder, Rachel, has also developed a travel series that'll transport your senses to different places. These cute candles also come in jam jars with covers that make them easy for packing.
ZAFIGO PERKS: Get 10% off the total bill with a minimum spend of RM40 when you use the code ZAFIGO10 at checkout when you buy from yuecandle.cocoart.co.
6. A wide-brimmed hat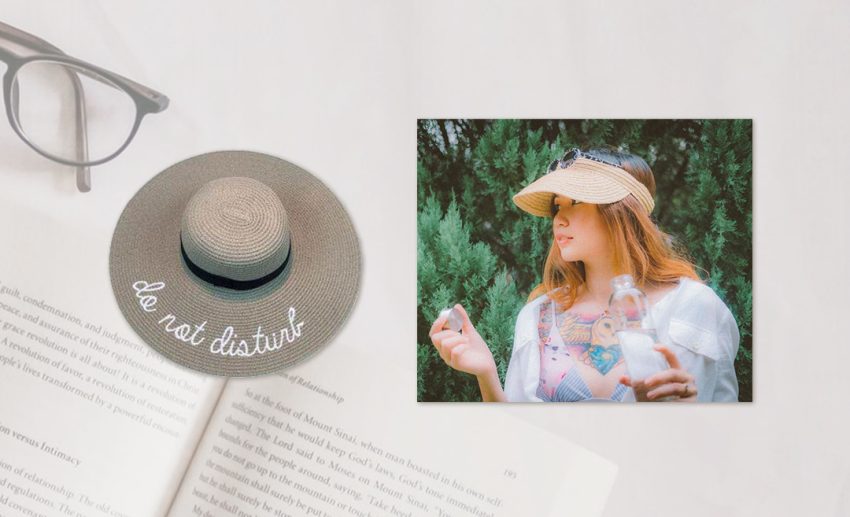 Do you wish you had the equivalent of a DND hotel door sign to put up every time you wanted some me-time with no distractions? A large sun hat will not only shield you from harmful UV rays but, with the right message on it, will also protect you from having unwanted interactions.
Where to get them:
These 'Do Not Disturb' embroidered straw hats come in several colours. But if loud, large hats aren't your thing, settle for this Kokomo Straw Visor from La Bumba. It may not keep people at bay, but at least you'll still be protected from the sun.
ZAFIGO PERKS: Use ZAFIGO10 when you shop at labumbaswim.com and enjoy 10% off your bill. Promo applicable storewide except for sales items and those under The Do Good Project category.
7. Reusable snack bags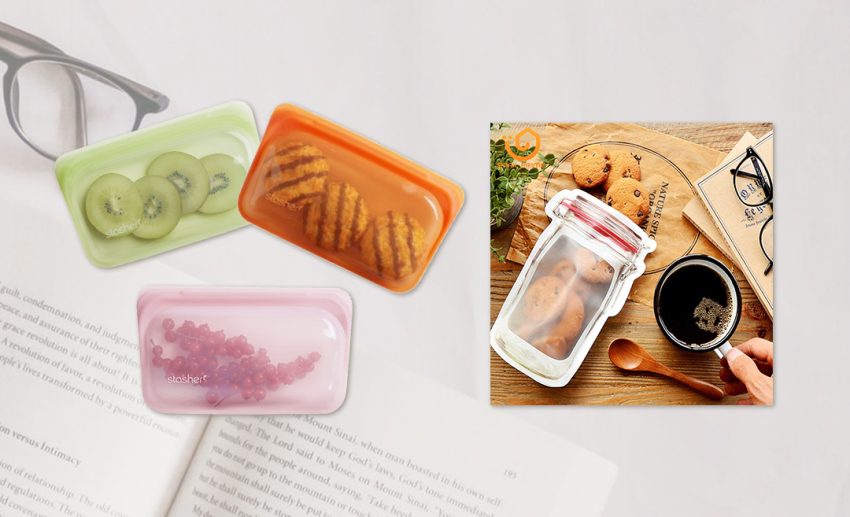 You'll need snacks on the ready before you dig into a new chapter if you're anything like us. And yes, we do consider having snacks available at any time an essential. Instead of just going to the store and grabbing a few items off the shelves, say no to single plastic use and plan your mini-meals ahead of time.
Where to get them:
Get these reusable silicone snack bags from The Hive and pre-pack all your nibbles and bites for the road. They're easy to clean too! You'll also find many other reusable containers or bags on e-stores like Lazada, just like these mason jar print ones.
ZAFIGO PERKS: Use ZAFIGO10 when you shop at thehiveecostore.com and enjoy 10% off your bill.
8. Socks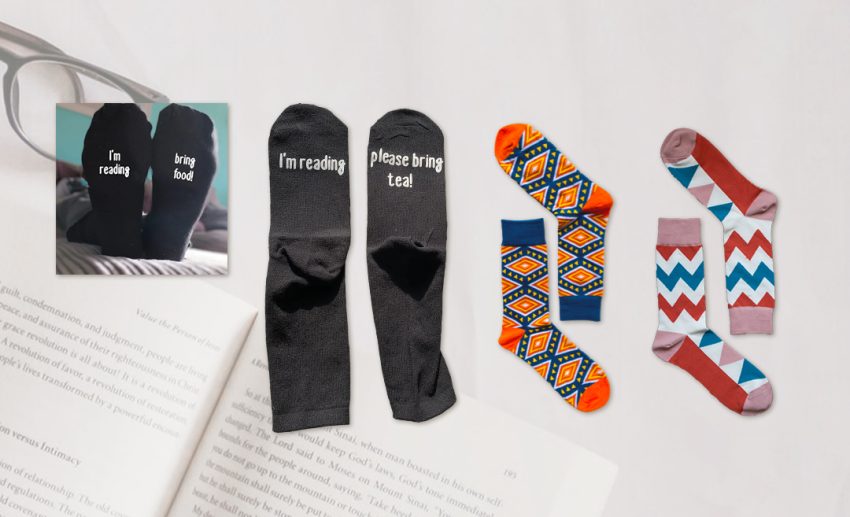 Keep those toes feeling cosy and warm as you start a new chapter in your book. And just like the hat, you can even find a pair with a personalised message to keep disturbance at bay.
Where to get them:
This little find on Etsy lets you customise your 'I'm Reading' message. If you prefer donning something with a bit of more local flare, Koza Socks has some fun prints for you to choose from.
9. Games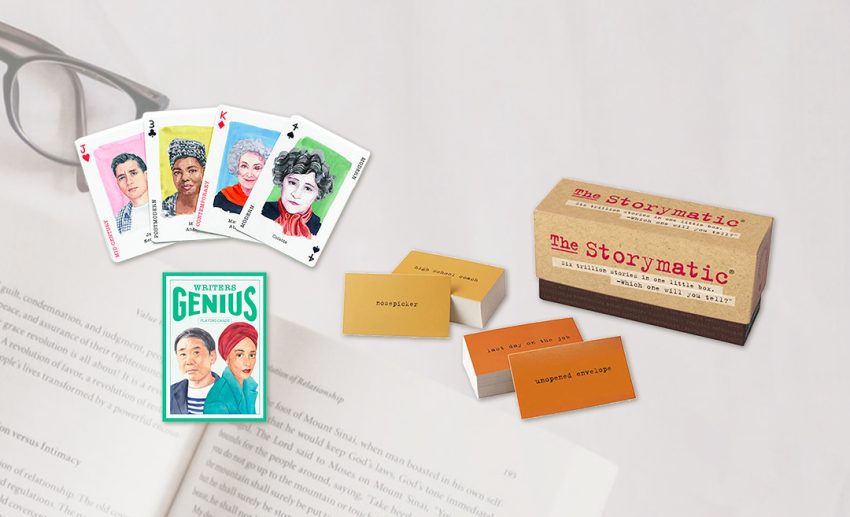 If you want to take a break from reading during downtime, you can still keep things literary to remind family and friends just how big a book nerd you are. For a little bookish fun, pack a game that'll keep everyone entertained and allow you to show off how well-read you are a little.
Where to get them:
Bring along a set of playing cards featuring literature's finest, like Maya Angelou and Margaret Atwood that may even give you an idea of which author to read next. Get your creative juices going with the Storymatic Classic if you want to make things more interesting. This deck of prompt card games lets you become the storyteller.
10. Audiobook subscription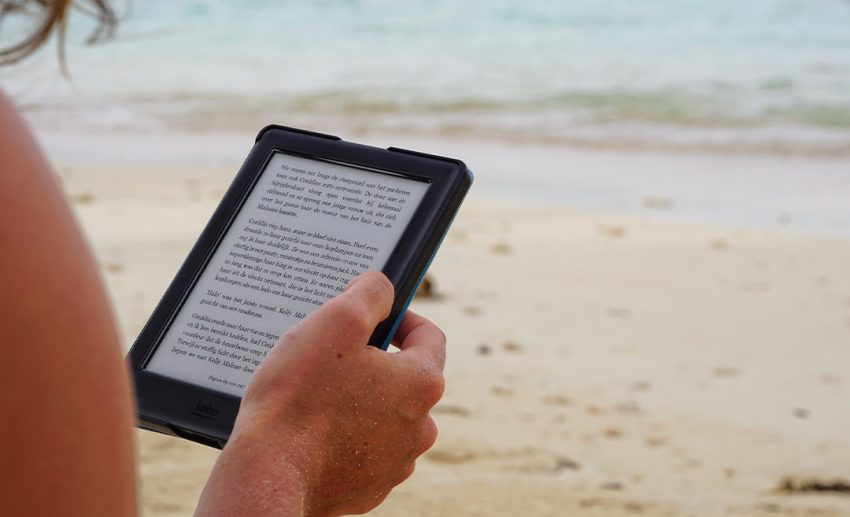 And finally, you'll want to make sure you're signed up for an audiobook service for several reasons. One, it's a great backup for when a book is too good and you finish devouring it a little too early on during your trip.
It's also suitable for those long-haul flights or long travels, and you're too exhausted to think about picking up a book. Finally, if you need a little shut-eye, audiobooks are great for helping you fall asleep on uncomfortable journeys too.
Where to sign up:
Audible and Audiobooks.com are two of the more popular services with the widest catalogues. If a subscription seems a little too much for you right now, you can get one-off audiobook titles from iTunes and Google Play. You can also get free audiobooks from several services, like Lit2Go and OpenCulture.