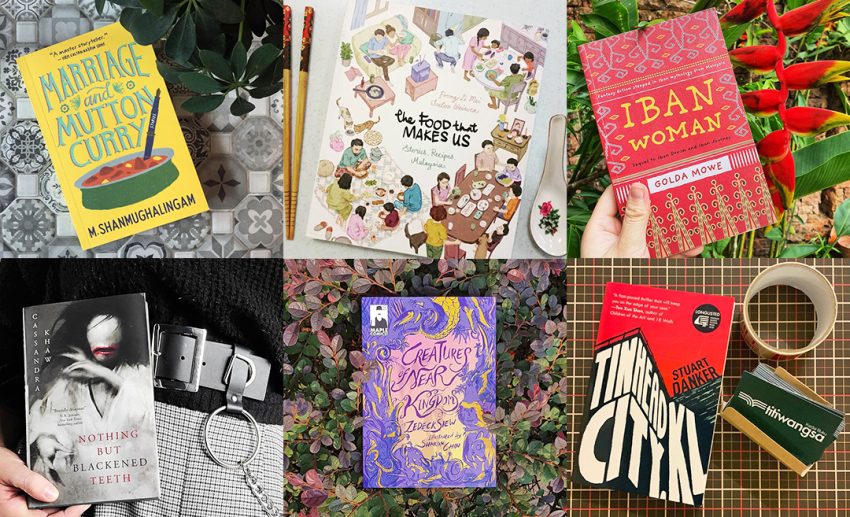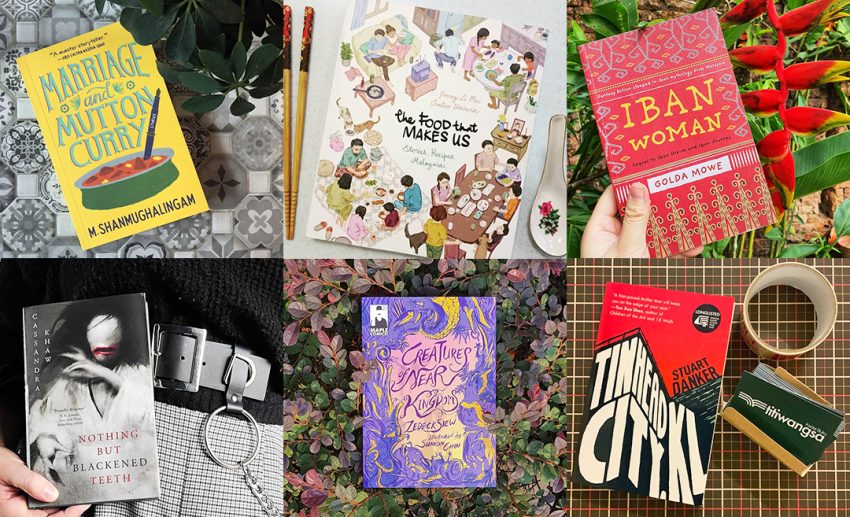 Subscribe to our new

Telegram

channel for the latest updates.



Leisure reading hit an all-time high the past year, and we at Zafigo caught the wave too. Not only has the team been reading more, we even started our very own podcast series, Busy Reading Books. Each episode sees host Marina Mahathir (who has a memoir set to be released on 23 November, 2021) explore a specific theme, and sometimes she even chats with other book lovers about their favourite authors and titles. Through these conversations, too, we've learned that the Malaysian literary landscape is blossoming, with many seasoned and budding writers leaving their mark on the publishing scene around the world.
If you want to add some local flavour to your reading list, here are 15 books by Malaysian authors to discover this Book Lovers Day. From romance to thrillers to even graphic novels, we promise there's something for every reader:
Iban Woman
by Golda Mowe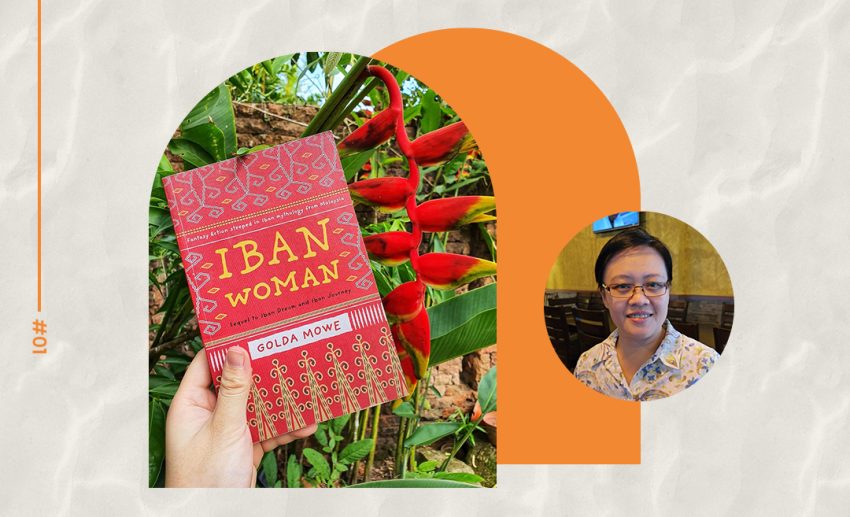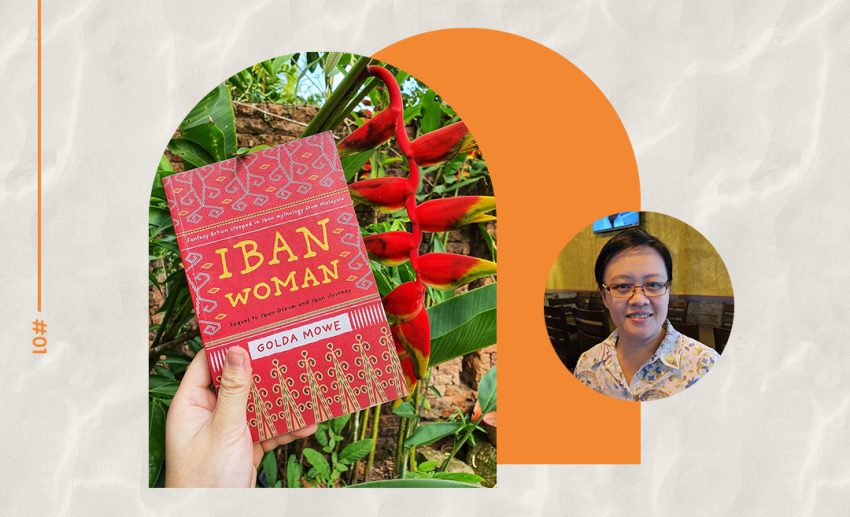 Hailing from Sibu, Golda Mowe writes primarily about the tradition and lives of the Iban of Sarawak, which is a significant source of inspiration in her work. Iban Woman (the third book in her Iban Dream series) tells the story of a young female descendant of an Iban warrior and a headhunter (whose stories are told in the first two books). She prefers going out hunting with her father and brothers than perfecting her weaving skills with the village's other women. After a bad omen befalls her longhouse, she feels compelled to join a war party to protect her people. The book is an excellent insider's look into the world, customs, myths, and religion of the headhunters of Borneo.
---
Nothing But Blackened Teeth
by Cassandra Khaw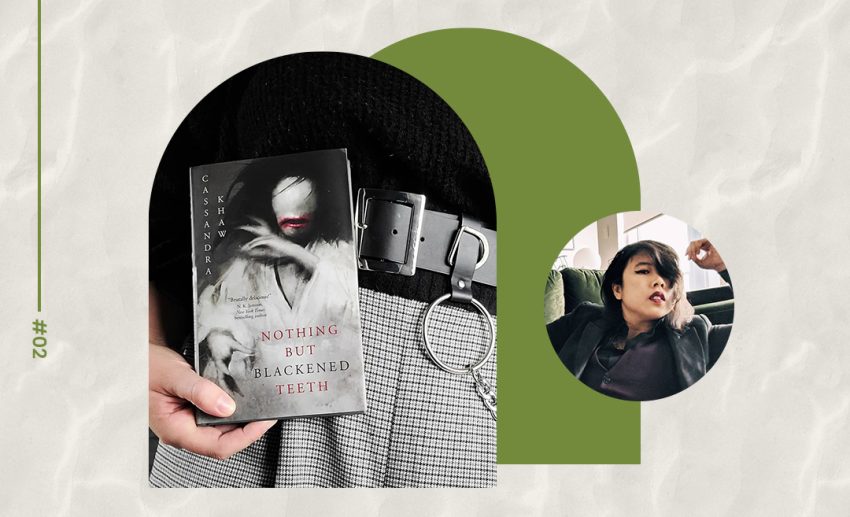 Horror and dark-fantasy lovers, here's one for you. Cassandra Khaw is an award-winning game writer whose novella Nothing But Blackened Teeth, about a group of thrill-seeking friends that stay at an abandoned Heian-era Japanese mansion, is sure to tingle your spine. What's creepier about this house is that its foundations are said to be resting on the bones of a bride, and its walls packed with the remains of the girls sacrificed to keep her company.
---
Marriage and Mutton Curry
by M Shanmughalingam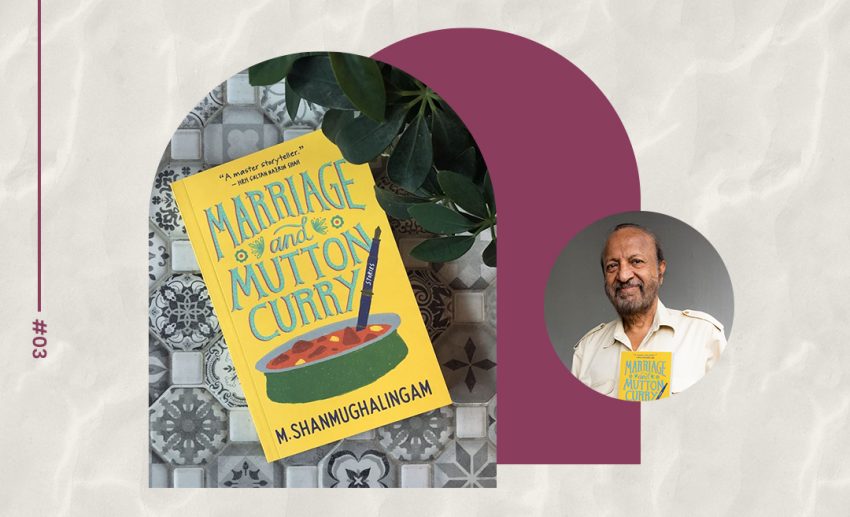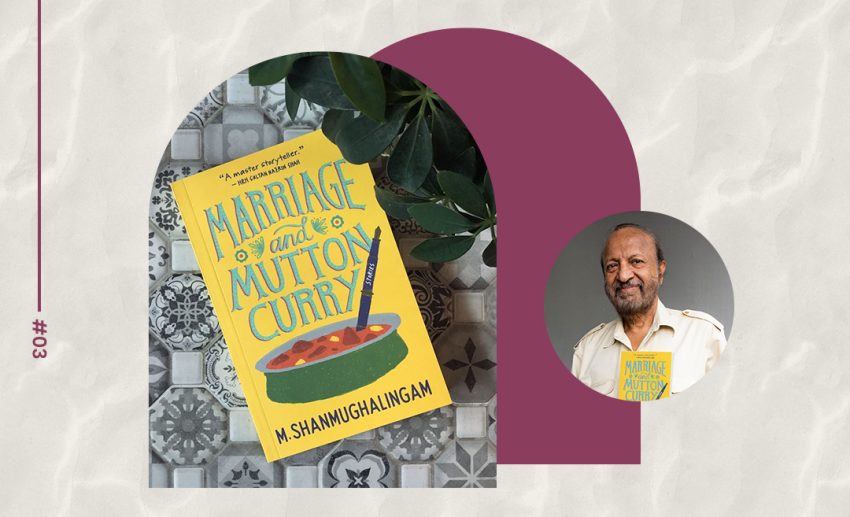 Dato' Dr M Shan is no stranger to the Malaysian literary scene. His stories and poems have been published in over 30 national (KL Noir: White; Malaysian Short Stories) and international (Trash; A Subtle Degree of Restraint) anthologies. Marriage and Mutton Curry is his debut collection and is a mixture of previously published favourites and new tales.
With gentle wit and humour, the stories paint the concerns and intrigues of the Jaffna Tamil community in Malaya. At turns satirical, empathetic, and insightful, his stories explore what happens when we hold on to — and choose to leave behind — our identities and traditions in an ever-changing world.
---
Future Perfect
by Felicia Yap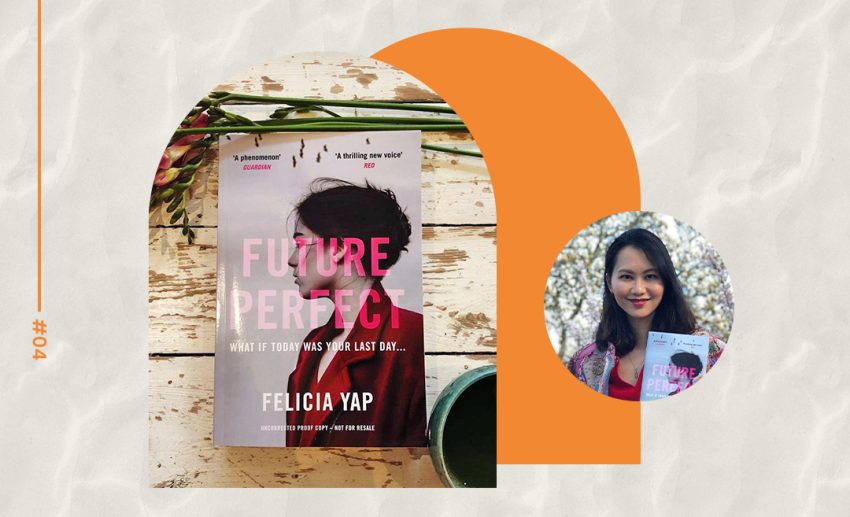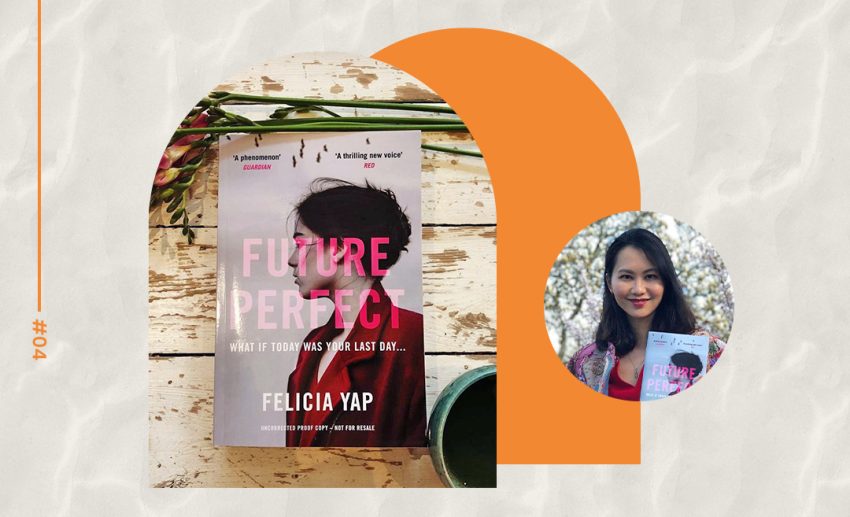 Felicia Yap seems to be a Jill of all trades, having been a cell biologist, war historian, university lecturer, technology journalist, theatre critic, flea-market trader, and catwalk model. Since 2017, she has been able to add 'author' to her long list of credentials.
Her latest offering, Future Perfect, is an electrifying whodunit mystery-thriller to solve a murder before it's too late. Kicking off at a fashion show where a model has just been killed on the catwalk, the story follows a police commissioner as he races against time to catch the culprit, who may strike again.
---
Unveiling Choice
by Maryam Lee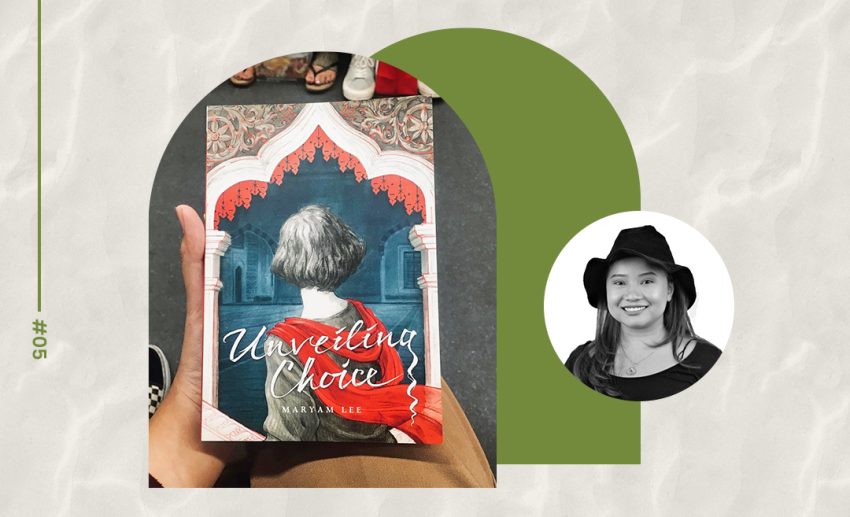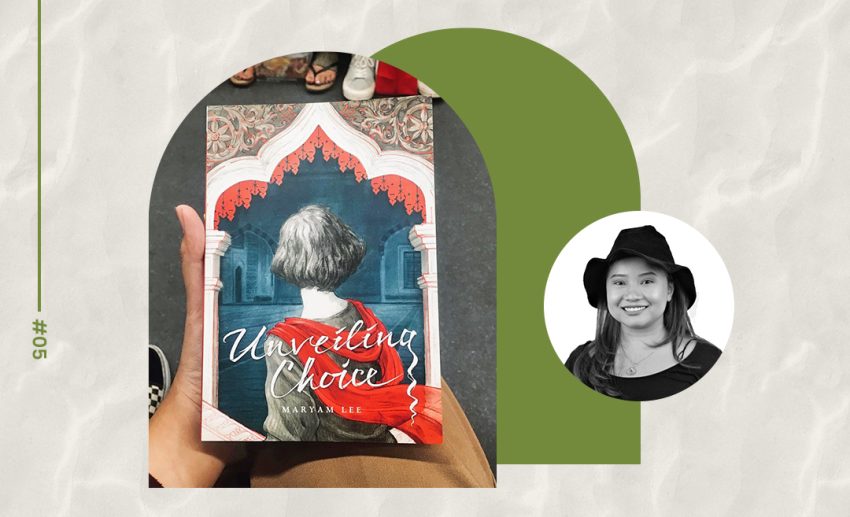 Unveiling Choice is activist Maryam Lee's account of her personal decision to stop wearing a hijab after doing so for most of her life. This semi-academic autobiography offers relevant insight and debates the social conditions that compel women into or out of their hijab.
Having this story published in Muslim-majority Malaysia took a lot of guts. Unsurprisingly, Maryam was summoned in the past by local religious authorities investigating the book. This has not stopped her from vocalising her choice to unveil and resist patriarchy in religion and broader society.
---
Creatures of Near Kingdoms
by Zedeck Siew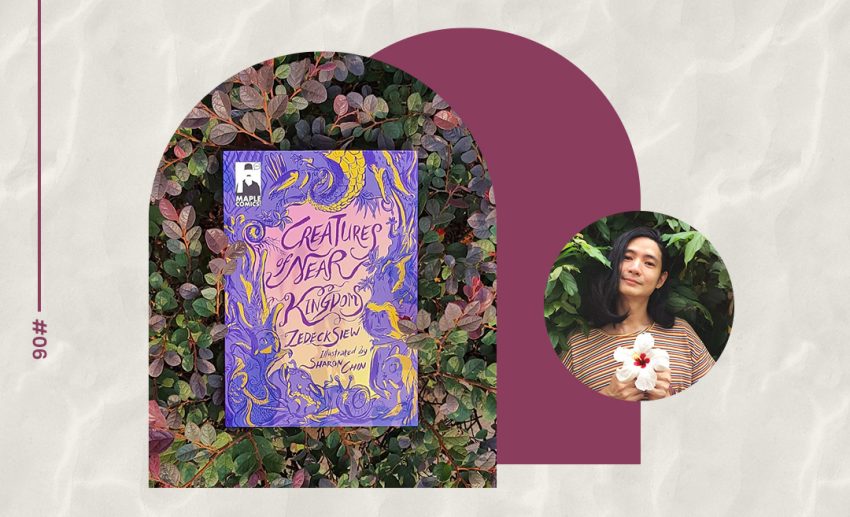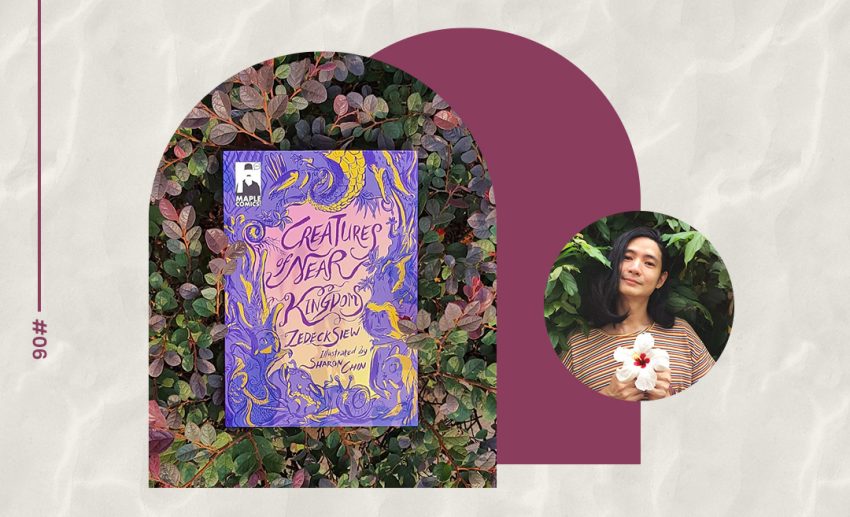 If you prefer your reading material to come with beautiful illustrations, Creatures of Near Kingdoms is an inventive bestiary/herbiary (works showing real or imaginary animals/plants) inspired by Malaysia's landscapes and living cultures, both human or otherwise. Port Dickson-based debut writer Zedeck Siew collaborated with visual artist Sharon Chin to develop the beautiful artwork that goes along with his descriptions and stories, which were modelled after naturalist guidebooks, herblore handbooks, and RPG monster manuals.
---
Edge Case
by YZ Chin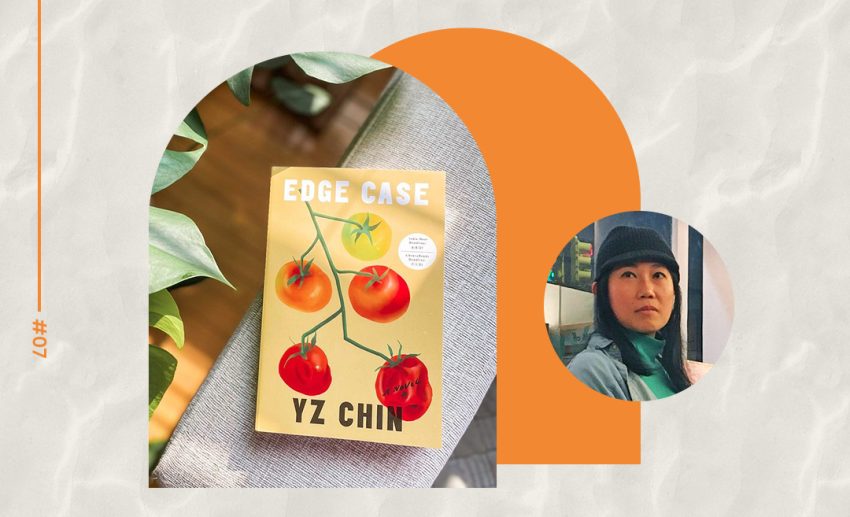 What would you do if you came home one day to find your husband had suddenly disappeared, leaving you alone in a foreign city with a soon-to-expire work visa? This is what Edwina, a Malaysian expat living in New York City and the lead in YZ Chin's novel, has come to face.
As she tackles being abandoned by her partner and tries to understand who she is on her own, we follow her on a journey to figure out where she belongs in the world. All this is told against the grinding effect of anti-immigration policies tabled during the Trump administration. Edge Case quite wonderfully immerses us in the worries, hopes, and absurdities of the life of an immigrant in America.
---
How the Man in Green Saved Pahang, and Possibly the World
by Joshua Kam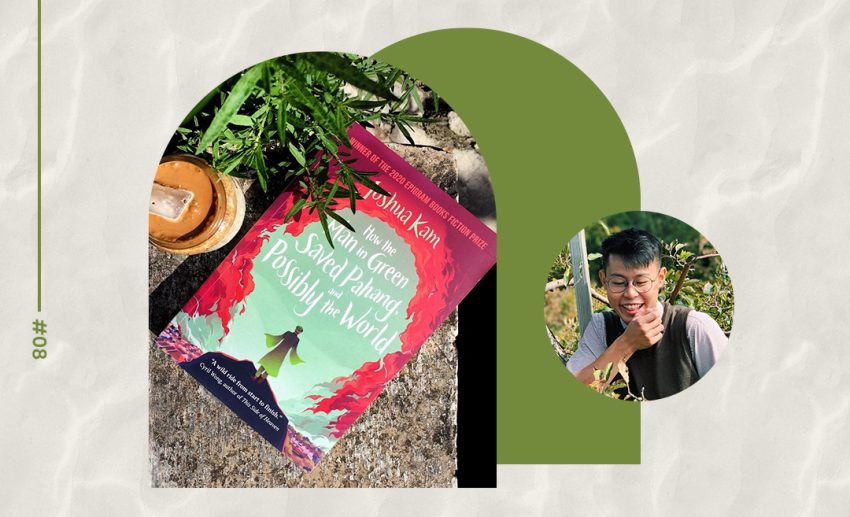 For a book to win a prestigious Southeast Asian literary award, it has to be nothing short of remarkable. And that is precisely what Joshua Kam's debut is. Bagging the 2020 Epigram Books Fiction Prize title, How the Man in Green Saved Pahang, and Possibly the World is an ambitious tale combining Malaysian folklore, mythology, religion, and philosophy that takes us on a 21st-century adventure with some of our history's beloved figures as we've never known before.
---
When the Chicken Dies, Everyone Cries
by Boonsiri Somchit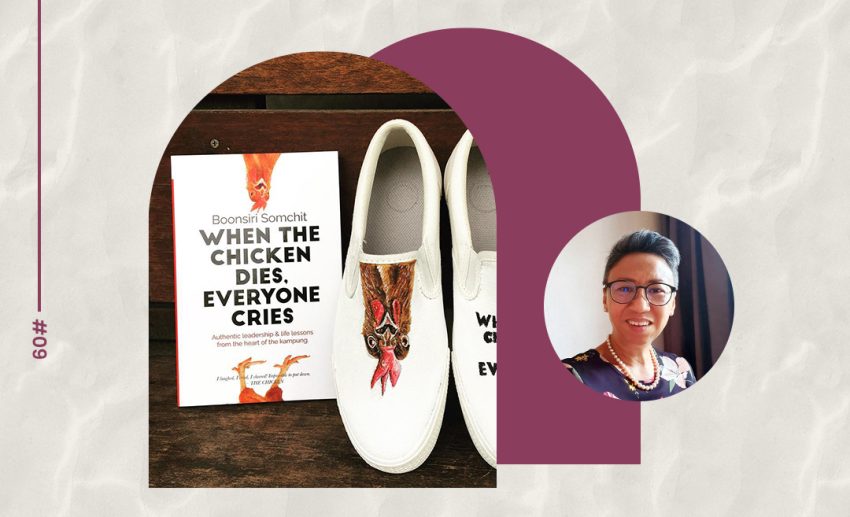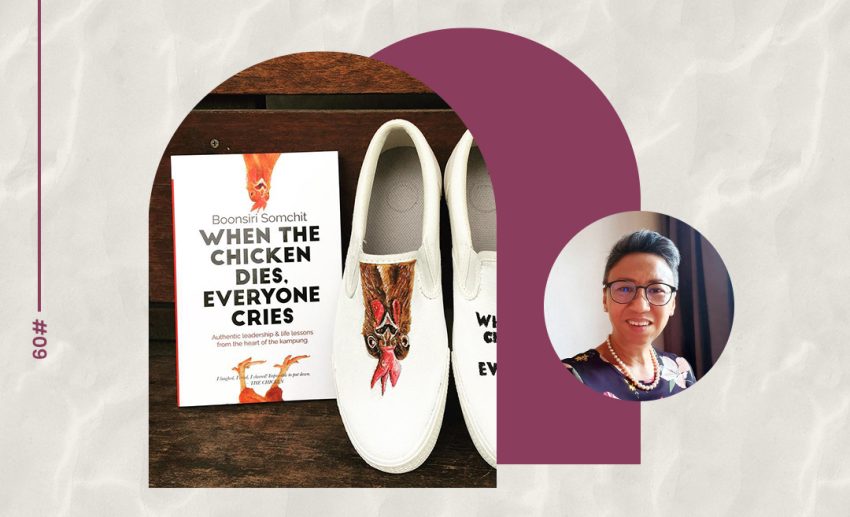 Alor Setar-born Boonsiri Somchit is a finance and operations professional with over three decades of experience and has seen it all — office politics, never-ending races for promotion and power, and textbook practices that fail to bridge the gap between management and its people. If you're looking for a leadership read with a unique twist, this is it. Taking inspiration from her childhood adventures with her rag-tag gang and rogue fowls, in When the Chicken Dies, Everyone Cries, Boon shares her insights from kampung to corporate and what it takes to engage and lead from the heart truly.
---
Séance Tea Party
by Reimena Yee
Looking for a graphic novel for middle-grade readers? Illustrator/designer/graphic novelist Reimena Yee's Séance Tea Party is a bittersweet story that tenderly addresses the highs and lows of friendship, learning about oneself, and the anxieties of growing up. 12-year-old Lora, who would rather stay a kid forever than transition to teen-hood, finds herself increasingly isolated from her friends. She soon discovers and befriends Alexa, the ghost that haunts her house. Together, they learn that growing up and growing old can be a beautiful thing.
---
The Way Through the Woods
by Long Litt Woon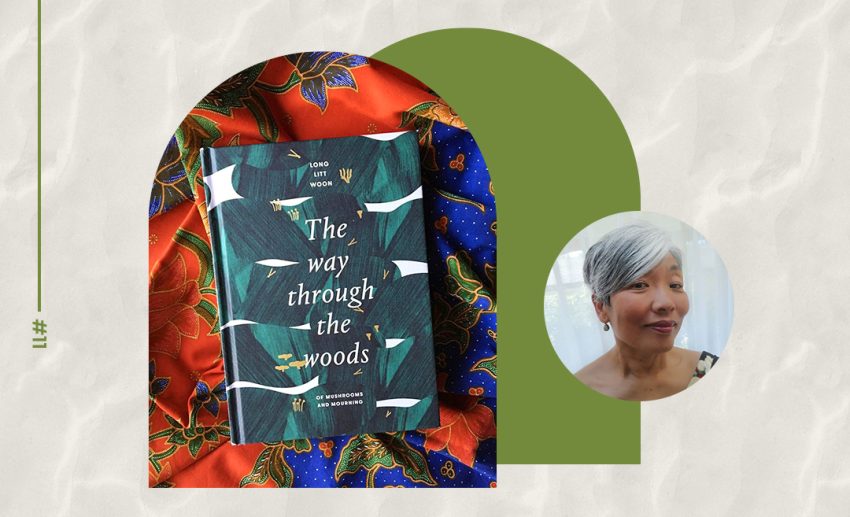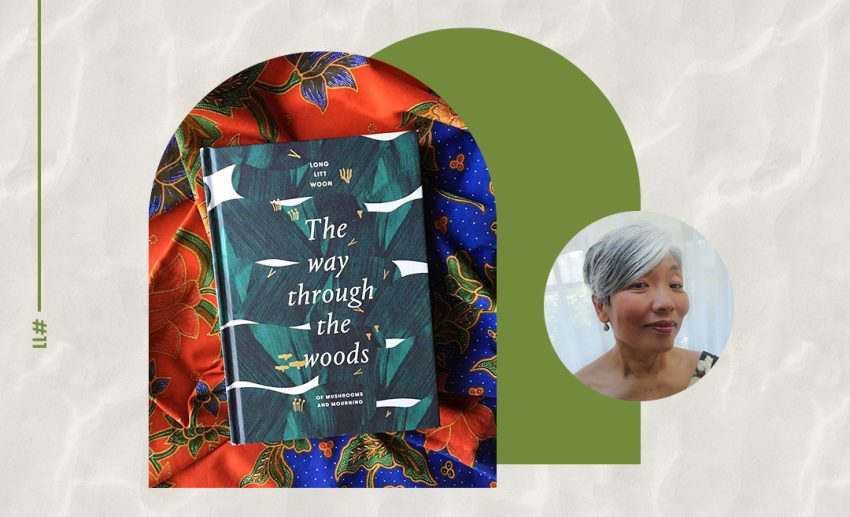 Anthropologist Long Litt Woon lost her husband very suddenly. After 32 years together, his death left her struggling to imagine a life without the man who had been her soulmate and best friend. While grieving and feeling disconnected from life as she knew it, she signed up for a beginner's course on mushrooming. A new and unexpected fixation for mushroom foraging soon develops, which helps awaken her dulled senses, and becomes a new source of joy and meaning. Part mushroom hunting guide and part memoir, The Way Through the Woods' explorations of the connections between humans, nature, grief, and healing are universal.
---
Tinhead City, KL
by Stuart Danker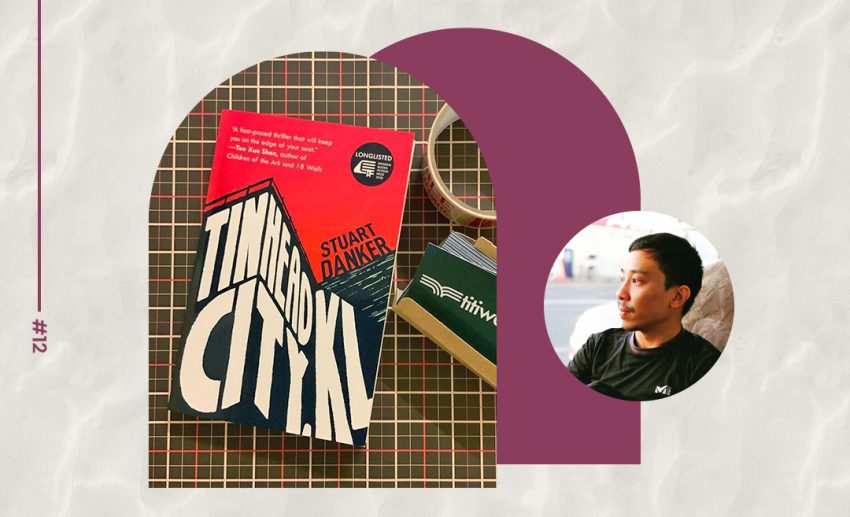 Want the Do Androids Dream of Electric Sheep? experience but set in Kuala Lumpur? Feast your eyes on this cyberpunk offering by former hairdresser/roadie/Malaysian Airlines content manager-turned-writer, Stuart Danker. His novel Tinhead City, KL (which was also long-listed for the 2020 Epigram Books Fiction Prize) is a dystopian thriller set in 'KL' where law and order are kept in check by cyborgs called 'Tinheads'. The events of the book heat up when a 19-year-old accidentally destroys two of these robots. This book is bound to be a treat for any sci-fi lover.
---
Perfect Addiction
By Claudia Tan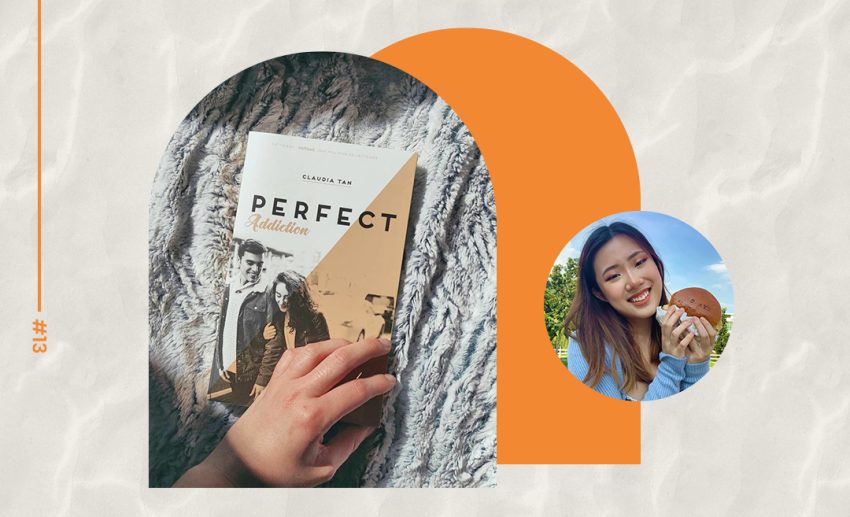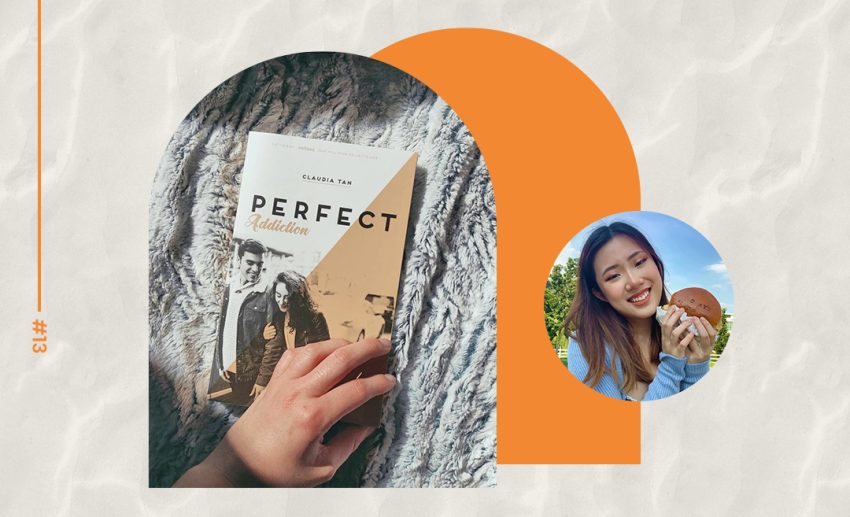 Who doesn't love a good fluffy romance story that'll warm their ice-cold heart? Claudia Tan, who hails from Kuching, is a pro of the genre. She's the author behind the massively popular Wattpad-published Perfect series. Perfect Addiction (#2 in the serial) follows the meeting of its two desolate leads, who are both helplessly lost in their worlds of regret and anger. The book is also set to be adapted into a movie. It will be produced by Wattpad Studios and Constantin Film, and Jeremy Bolt, the production company and producer behind the Resident Evil blockbuster franchise.
---
The Food That Makes Us
by Foong Li Mei & Szetoo Weiwen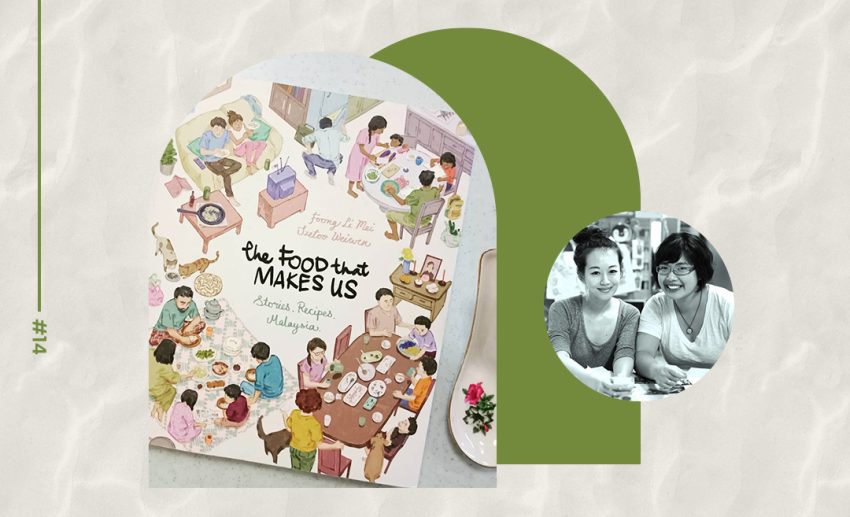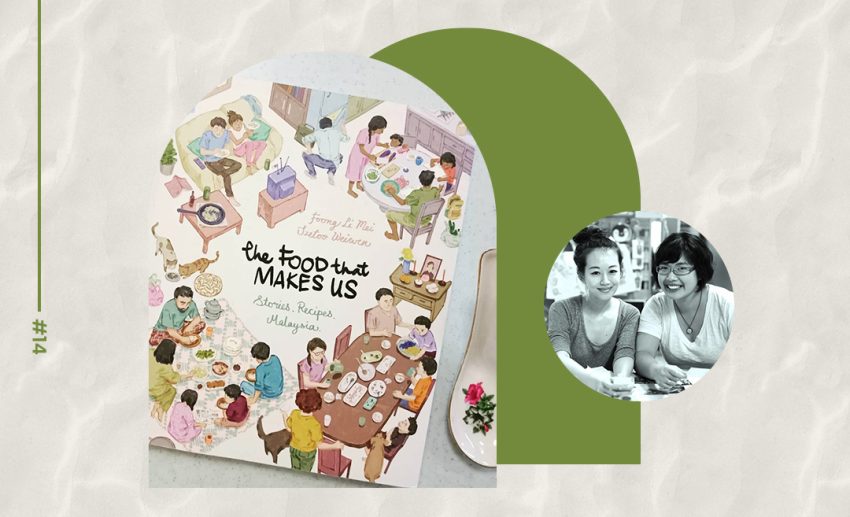 When Foong Li Mei and Szetoo Weiwen first thought of this project, their aim was simple: capture the stories behind everyday home cooks and their recipes so that they will live on in the pages, and hopefully, in someone else's kitchen. This led them on a quest around Malaysia in search of these unsung kitchen heroes. What they ended up documenting was so much more than that.
The Food That Makes Us features 10 cooks and their speciality dishes, each accompanied by a cooking guide, photographs, and illustrations by Tuan Nini. These slices of culture, identity, and history genuinely show us that we are what we cook.
---
912 Batu Road
by Viji Krishnamoorthy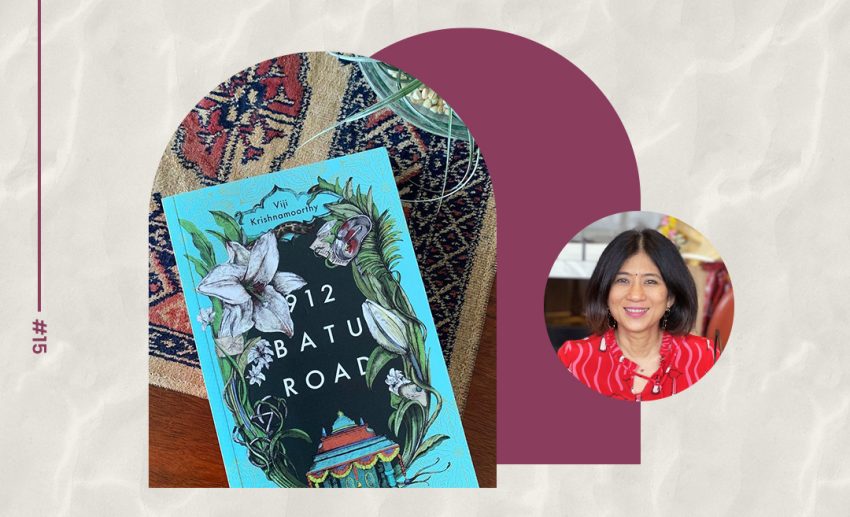 A novel 15 years in the making, 912 Batu Road is a historical fiction tale that touches on the heroic exploits of Malayan wartime heroes like Sybil Kartigasu and Gurchan Singh, among others, who fearlessly fought for our beloved country. These accounts are weaved with the multi-generational story of two families, from an unthinkable betrayal that forces them into a dangerous game of resistance and survival to building the strength to move beyond their families' long-buried pain. Viji Krishnamoorthy's (editor of The Lockdown Chronicles) beautiful use of language delightfully gives life to every scene she writes.
Now you're all set to build that Malaysian-inspired 2022 reading list. Who knows, maybe these stories and authors have even inspired you to tell your account and give creative writing a go too.
[zf_post_boxes widget_hide_desc="true" num_post="3″ post_id="47591, 44636, 44096″]
Follow Zafigo on Instagram, Facebook, and Twitter. Sign up for our bi-weekly newsletter and get your dose of travel tales, tips, updates, and inspiration to fuel your next adventure!