Subscribe to our new

Telegram

channel for the latest updates.
If you're anything like us, you may have found yourself with more free time over the last year and a half, and cultivated a reading routine. But now that we're all starting to head back to the office and do more social and outdoor activities, you find yourself with a little (or a lot) less time to spend devouring a book. Is that 2021 reading goal you set for yourself at the start of the year still even attainable? Possibly.
In addition to reading their hardcovers and paperbacks, many readers have taken up listening to audiobooks as a way to read more. In a conversation released earlier this year on our Busy Reading Books podcast, Marina Mahathir and fellow bibliophile, Sharon Bakar chatted about their love for audiobooks and what appeals to them most about this format of 'reading'. And it's true, one of the perks of listening to audiobooks is the convenience of doing so while seeing to other things, such as cooking, putting on makeup, or doing chores. Or in renewed circumstances, while we're stuck in traffic, commuting to the office, or working at our desk.
So here are eight audiobooks to give a go that may just help you meet your year-end reading goal: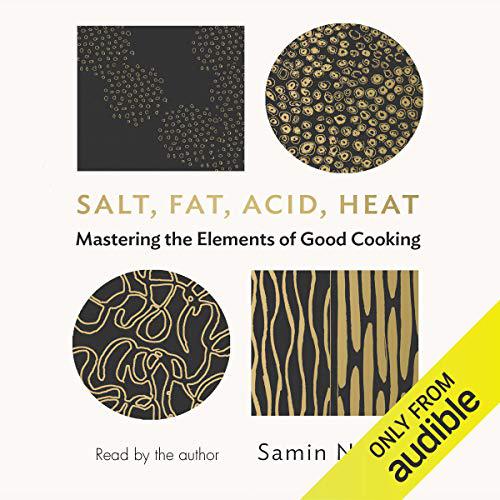 Salt, Fat, Acid, Heat
By Samin Nosrat
Narrated by Samin Nosrat
Go on a tantalising auditory culinary journey with American Chef, Samin Nosrat as she distills decades of professional experience into just four elements — salt, which enhances flavour; fat, which delivers flavour and generates texture; acid, which balances flavour; and heat, which ultimately determines the texture of food. By explaining the hows and whys of good cooking, Salt, Fat, Acid, Heat teaches and inspires a new generation of cooks how to confidently make better decisions in the kitchen.
Nosrat's passion comes through in her energetic narration and shows a side to cooking listeners never heard before. It'll definitely stimulate you to try out more recipes with a new perspective into each dish's flavour. A couple of chapters in and you may even be inspired about what to have for lunch.
For more books about food and cooking suggestions from renowned chef Asma Khan, listen to:
---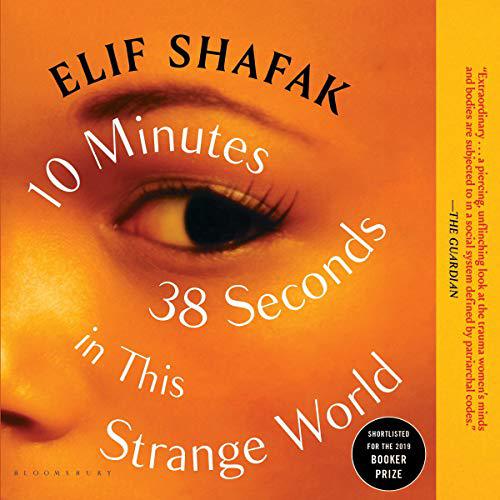 10 Minutes 38 Seconds in This Strange World
By Elif Shafak
Narrated by Alix Dunmore
10 Minutes, 38 Seconds in This Strange World tells the story of a woman in a heightened state of awareness, after she has been murdered and left in a dumpster. While the Turkish sun rises and her friends sleep soundly nearby, she remembers her life — and the lives of others, outcasts like her.
Novelist Elif Shafak, together with narrator Alix Dunmore, deliver a moving tale about the power of friendship in the darkest of times. The city of Istanbul plays more the role of a character rather than a backdrop, and as one listener puts it, "You can smell the street food and feel the breeze and sense the beauty of the transcontinental Bosphorus Bridge. Lingering close to the surface, however, is the strong underbelly of cultural and political mores exposing the plight of sex workers and women in general."
For more beautiful stories set in the Middle East, listen to:
---
Good Talk
By Mira Jacob
Narrated by Mira Jacob & others
In what was first published as a graphic novel, Mira Jacobs' Good Talk takes listeners on a journey of her life as a first-generation American and the inquisitive mind of her then six-year-old mixed-raced son who has questions about everything. Trying to answer him in the most honest way possible, she has to think back to where she's gotten her own answers —-her most formative conversations about race, colour, sexuality, and of course, love.
While listeners will obviously miss out on the beautiful artwork that was also illustrated by Jacobs, using her own voice to lead narrate still allows them an intimate look into these conversations with her child. It gives a bold and wry outlook into interracial families and the realities that divide us, and ultimately, the American identity.
Keen on reading more graphic novels? This episode works as a great starter guide:
---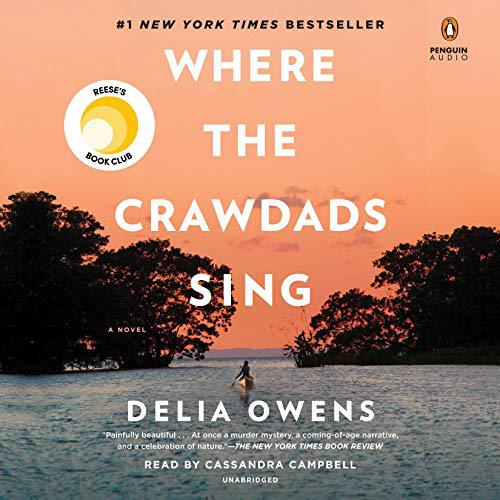 Where the Crawdads Sing
By Delia Owens
Narrated by Cassandra Campbell
A Goodreads favourite that's still topping many booklists, Where the Crawdads Sing is a coming-of-age cum survival story of Kya Clark — a young, reclusive girl who was abandoned and how this isolation influences her behaviour. Intertwined with the investigation of murder of a local celebrity, the clues to the mystery are brushed into the lush habitat of the fictional Barkley Cove and natural histories of its wild creatures.
Delia Owens, who also happens to be a zoologist, put her experience as a wildlife expert to great use in this debut novel. Combined with Cassandra Campbell's terrific storytelling style and ability to capture the Southern voice of the characters, this audiobook will not disappoint.
For more titles that have/are making the jump from page to screen, listen to:
---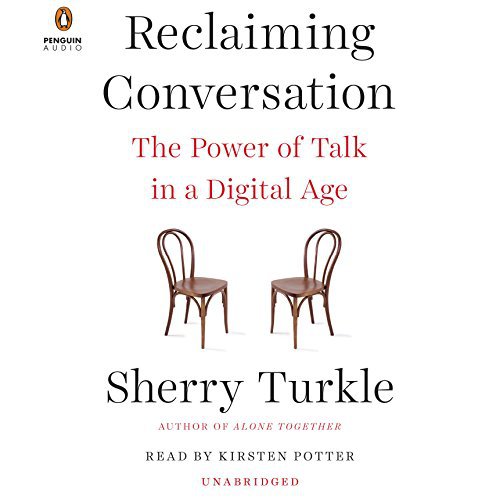 Reclaiming Conversation
By Sherry Turkle
Narrated by Kirsten Potter
As the title suggests, Reclaiming Conversation touches on the state of in-person communication in the digital age. Sherry Turkle argues that face-to-face conversing aids in building many of the most essential qualities and skills (creativity, productivity, empathy, and so on) that make us human. In this book, she examines both traditional and digital conversation in many different contexts and mixes personal interviews, research studies, and her own take of how immersing ourselves in digital worlds affects our ability to communicate in person.
This may be a good listen for anyone experiencing post-lockdown re-entry anxiety. After having gotten used to dealing with most of our family and friends online, it may take a little bit of getting used to when it comes time to start socialising and networking again. Listening to Turkle's (who is a Professor of the Social Studies of Science and Technology) stand on this issue also functions as a self-help guide to rejoining society.
Like recommendations from Malaysian indie publishers? Listen to:
---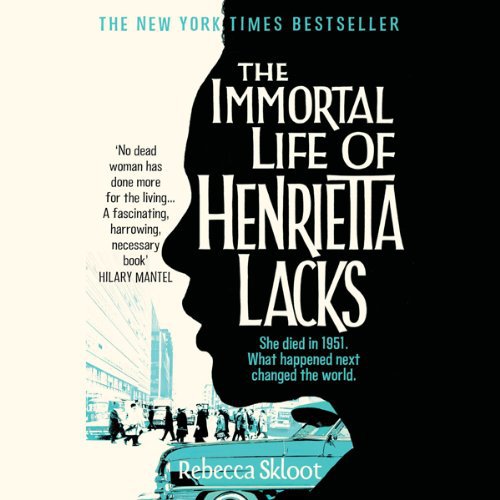 The Immortal Life of Henrietta Lacks
By Rebecca Skloot
Narrated by Cassandra Campbell
This narrative non-fiction dives into the life of a poor Southern tobacco farmer whose cancer cells — taken without her knowledge — became one of the most important tools in medicine. Herietta Lacks' cells were crucial in developing the polio vaccine, uncovered secrets of cancer, and helped lead to important advances in science like in vitro fertilisation, cloning, and gene mapping. Quite an achievement for one person, yet Henrietta herself remains virtually unknown, buried in an unmarked grave.
Science writer Rebecca Skloot's attempt to present a fair and thorough look at the history of Lacks and the HeLa cell line used in research labs all over the world, and the effects of it all on her family, makes for an intriguing read/listen.
For more narrative non-fiction ideas, listen to:
---
Disoriental
By Négar Djavadi
Narrated by Siiri Scott
In this high-spirited, kaleidoscopic story, we learn the story of Kimiâ Sadr, who at the age of 10, fled Iran in the company of her mother and sisters to join her father in France. Now 25, with a new life and the prospect of a child, Kimiâ is inundated by her own memories and the stories of her ancestors, which reach her in unstoppable, uncontainable waves.
This work of translation from Iranian-French filmmaker, Négar Djavadi, gives listeners a glimpse into several key moments of Iranian history and its politics and culture, interlaced with drama and triumphs of the Sadrs. The narrative is very visual and tactile and gives a sincere and accurate look into the exile experience.
For more recommendations from local author Viji Krishnamoorthy, listen to:
---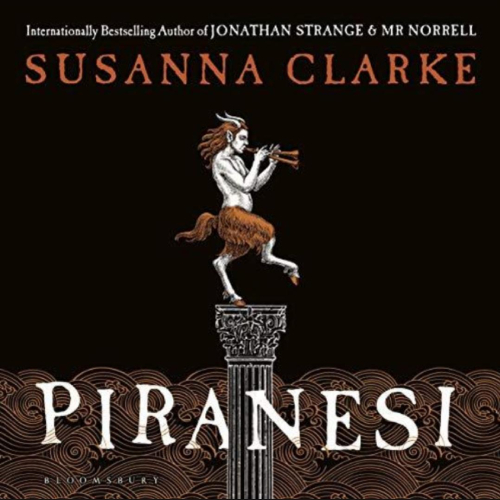 Piranesi
By Susanna Clarke
Narrated by Chiwetel Ejiofor
A fantasy novel, Piranesi is about a man living in a grand labyrinth filled with statues, beset by floods, and surrounded by celestial objects. He carefully documents the world around him, including the house's many halls, the tides, and the human remains that he finds. But indications of a stranger prompt him to question what he knows about this world and threatens to reveal the truths buried long ago.
This serendipitously tale set in an alternate reality is an exquisite and poetic fable, further enhanced by actor Chiwetel Ejiofor's narration. His diction, presentation, and emotion are all perfect. Once you've heard it, it'll be impossible to imagine anyone else doing this book justice. A classic for the ages.
For more books you should consider reading, listen to:
Follow Zafigo on Instagram, Facebook, and Twitter. Sign up for our bi-weekly newsletter and get your dose of travel tales, tips, updates, and inspiration to fuel your next adventure!